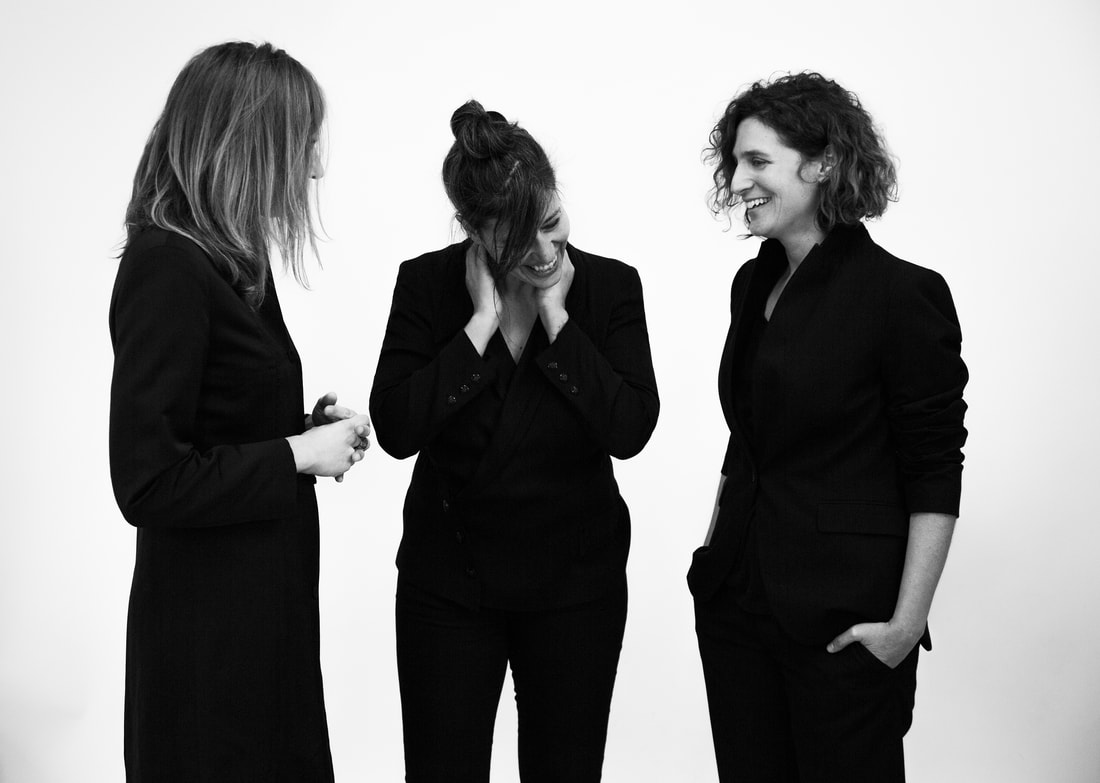 À propos de
Artistes comparables
Röyksopp, Depeche Mode
Freestyle
Quirky analogue sounds and minimal pop
" : S.W.I.M. is ploughing happily into the groove with endless attention to detail. "
I first saw Someone Who Isn't Me live in their first appearance, a ciné concert at the 16th Festival du film francophone de Grèce in 2015, where they performed their original score for the 1929 silent film Astero. Their performance was absolutely impeccable and full of quirks, pushing in at the edges of a minimal electro sound.
That same year, their first single 'Never Find It', featuring Natasha Giannaraki, came as a complete surprise – a synth-pop transformation of an old Greek nursery rhyme, written specially for the closing credits of Athina Rachel Tsangari's film Chevalier (Best Film, BFI London FF).
Two years later, the female band of Marilena Orfanou (synths, composer; Berlin Brides, DJ Loo), Maria Hatzakou (drums; film producer at Haos Film) and Gina Dimakopoulou (guitar; Katrin the Thrill) is still swooping into electro pop's billowing waves with swishy drum shuffles, analogue sounds, downtempo head-nods, off-beat rhythms and endless attention to detail.
In February 2017, ahead of their debut album, the band released their first 7″ via Inner Ear Records. The songs featuring Σtella and Coti K reveal S.W.I.M's elegant instrumental pulse, driven by a keyboard-aquarium ambition that rivals early 1980s sounds, producing grooves that are captivating in both texture and composition. Forget the average fast and jerky electro noises – S.W.I.M. enjoy long, silky builds, suitable for after-midnight highway cruising to anywhere dim and beautiful.
In early May 2018, S.W.I.M. released their new synth pop single "Gomenaki" (a Greek controversial word meaning used to describe both sexually and playfully the desire for someone, a "babe"). The director of the song's video and queer film maker, Alkis Papastathopoulos, commented on his approach on the video: "It's a femme for femme love story that takes revenge on toxic masculinity and challenges the classic high school drama proposing an alternative narrative". Besides the controversy around the DIY music video, "Gomenaki" is the kind of the hypnotic electro pop that holds you up to concentrated, repeated listens.
S.W.I.M. released their debut album, Dance With You, in February 2019 via Amour Records. The album is a glorious synth-pop gem, presenting the female band as comfortable in their skin as they'd ever been-still capable of pop corkers like the eponymous track and "Pinku", while also honing their eerie pop-noir ballads in "Night Flight" and "Strange". Later this year, the band won the Best Music Award at the Mad about Arts by Campari Awards, and performed live at the Berlin based festival Pop Kultur.