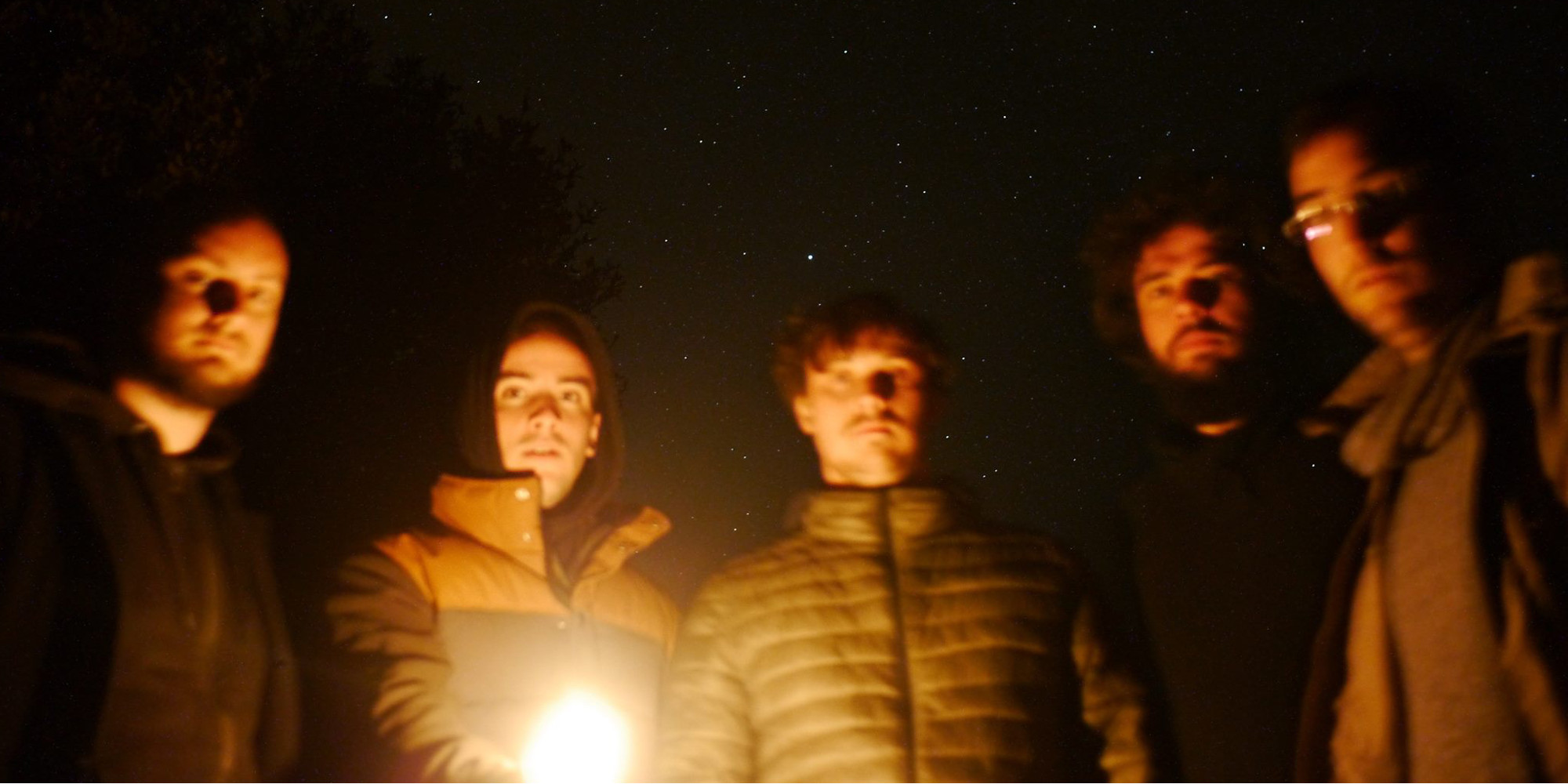 À propos de
Artistes comparables
Pink Floyd, Animal Collective
Freestyle
Psychedelic music from Auvergne
" The missing hyphen between Clermont-Ferrand and Goa. "
Super Parquet. Literally, "great wooden floor". It's not the name of a DIY store but of a band from Auvergne, an unlikely meeting between four guys from backgrounds in traditional regional music and electronica, two worlds that seem to have nothing in common.
Defining their style is not easy, but letting yourself go when they play live definitely is. Their gigs lie midway between a village fair and a rave party, a colourful mixture blending traditional sounds with electronic ones. Bagpipes, the banjo and unidentified local instruments flirt with synthetic machine sounds, and their relationship seems as natural and harmonious as can be.
Super Parquet has released one EP, produced by Pagans, and has been touring around France since 2012, with small deviations to Belgium and Italy. Their performance at Les Rencontres Trans Musicales 2016, in Rennes, received widespread approval. More than just concerts, the devilish troubadours offer shamanic ceremonials that put the audience into a trance. Melodic loops, unsteady rhythms and repetition are the key ingredients of a tasty recipe that makes people want to shake, wiggle and stomp. And once you've heard their music or experienced one of their gigs, their name make sense – it refers to the floor people can't stop dancing on.