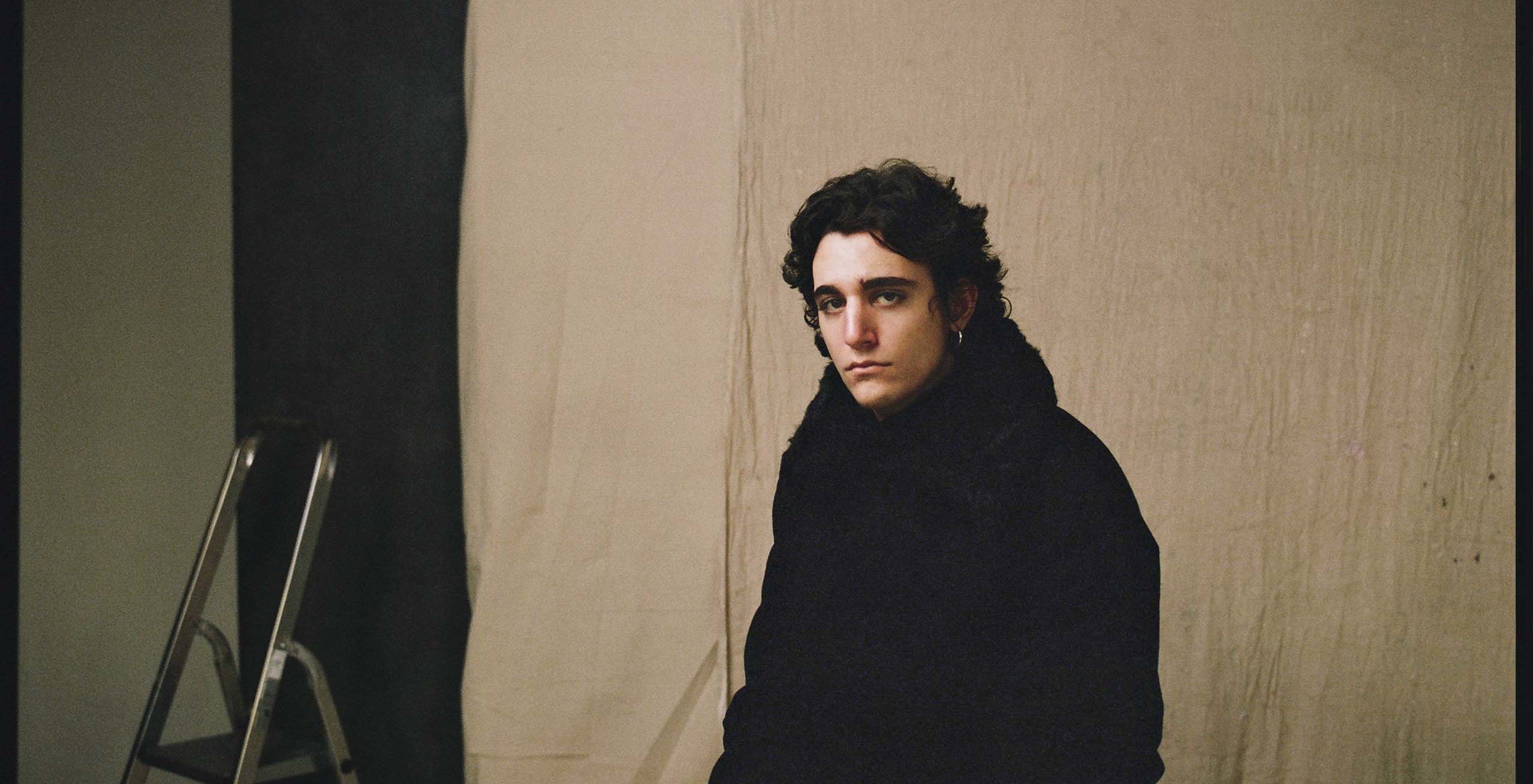 À propos de
Artistes comparables
Jeff Buckley, Leonard Cohen, Edith Piaf
Freestyle
Magnetic torch songs
" From Belgium, an intense singer-songwriter with an impressive falsetto "
Tamino's first EP, Habibi ('sweetheart', in Arabic), was released in early May and it has a strange power over its listeners: these four heart-wrenching songs can hypnotize you, draw you to them like a magnet, or even provoke emotional hurricanes. Who is this dark handsome stranger whose music sounds like witchcraft? His mother named him Tamino after the prince in Mozart's opera The Magic Flute. He is 21, lives in Antwerp and is now becoming the new prince of Belgian music. On this EP, Colin Greenwood from Radiohead plays bass — he belongs to Tamino's ever-growing fan club.
Tamino's mother is Belgian and his father is Egyptian. His grandfather, Moharam Fouad, was a famous actor and singer, with a very distinctive voice. Tamino's music reflects his double nationality, but it's also influenced by a wide range of genres, leaping from folk to pop, with a dash between blues and rock (he started off in punk rock when he was a teenager). One major hero inevitably comes to mind: Jeff Buckley, with whom he shares a passion for guitars, a deep interest in oriental music and a falsetto with a rare intensity which ranges from intimate, brooding tones to a high singing voice. The result is quite overwhelming, especially with his songwriting abilities, inspired by Tom Waits, Edith Piaf or Leonard Cohen, to name but a few.
This summer, Tamino will perform his vocal acrobatics in many festivals all over Europe, in fascinating performances. This wizard is already a master of his spells.