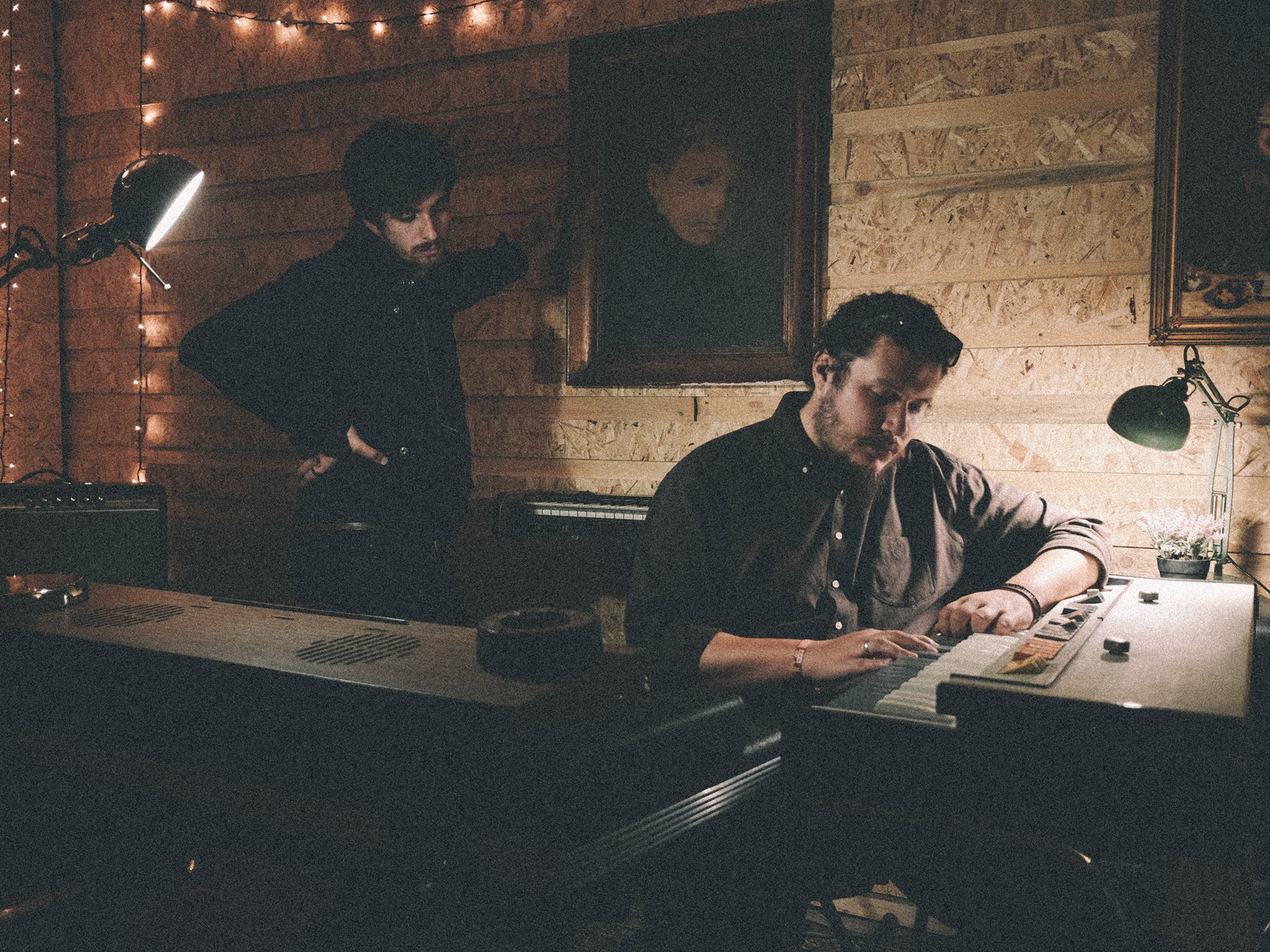 À propos de
Artistes comparables
Alabama Shakes, The Dead Weather
" Classic rock duo that loves lemons and songs "
The Lemon Lovers are made up by Victor Butuc and João Pedro Silva, a guitar and drums duo that come from the city of Porto. Well, Victor was born in Romania and his parents moved to northern Portugal when I was a baby. This is one of the hardest working bands around Portugal. I first met them in 2015, when they released their debut album Loud, Sexy & Rude. Victor and João met each other at the Catholic University while majoring in Sound and Image studies. Their love for old time rock n' roll brought them together to play and record a first EP, Hangover.
The foundations of rock, with a slice of blues, a pinch of psychedelia and a lot of love made them hit the road. In 2015, they went to Madrid, Spain, to record in Reno Studios with Brais González Ruibal, that worked with acts such as Izal, Annie B Sweet or Xoel López, among others. To link the wild guitar to the tight drums, they invited a bass player, Andrés Malta, to join them in the studio and record Loud, Sexy & Rude.
The mastering of the album was in the hands of Brian Lucey, that worked with acts like The Black Keys, Arctic Monkeys or even MRFY (also featured in Europavox). "No Shoes" was the first single, with guitar riffs full of fuzz and a drum pattern that won't leave your feet alone. The video, directed by Vasco Mendes, won Video of The Year 2016 by one of the most important national newspapers (Público). But the album is full of other great tracks like "Ginger", or, probably my favorite one, "Nasty Enough to Love Me".
And then, they embarked on a tour, playing more than 35 shows in under 45 days, around Europe. They went to Czech Republic, Hungary, Slovenia, Poland, Austria, UK, France, Spain and, of course, Romania.
The duo didn't want to stop, so they decided to return to the studio and record new songs. This time, they stayed in Porto and picked Sá da Bandeira Studio because of one fixture: They wanted to record the entire album on tape, analog style, no computers, just like Led Zeppelin or Black Sabbath did back in the 70s. The same studio already worked with acts like Capitão Fausto, Throes + The Shine and even Run The Jewels.
So they recorded live ten new songs that got together as Watching The Dancers. This time they recruited a new element, Rui Souza, and his Hammond organ. In the new album, you have extra doses of blues and gospel accompanied by female voices. As a side dish, you get a rhythm and blues vibe brought on by the trumpets, french horns and trombones. It's a fresh plate full of rock n' roll that brings memories from the past but binded with new energy.
Once again, they got on the road to tour. To really tour a lot. They started in Portugal in venues and festivals, playing alongside with bands like PAUS, Moonspell or Surma, but now, in 2018, they are playing more than 30 shows in Poland, France, Italy, Austria, Czech Republic and Spain — that's for February and March only.
And, they already planning a new album… Like the beat of Victor drums and the distortion on João's guitar, they will keep rocking in the free world.