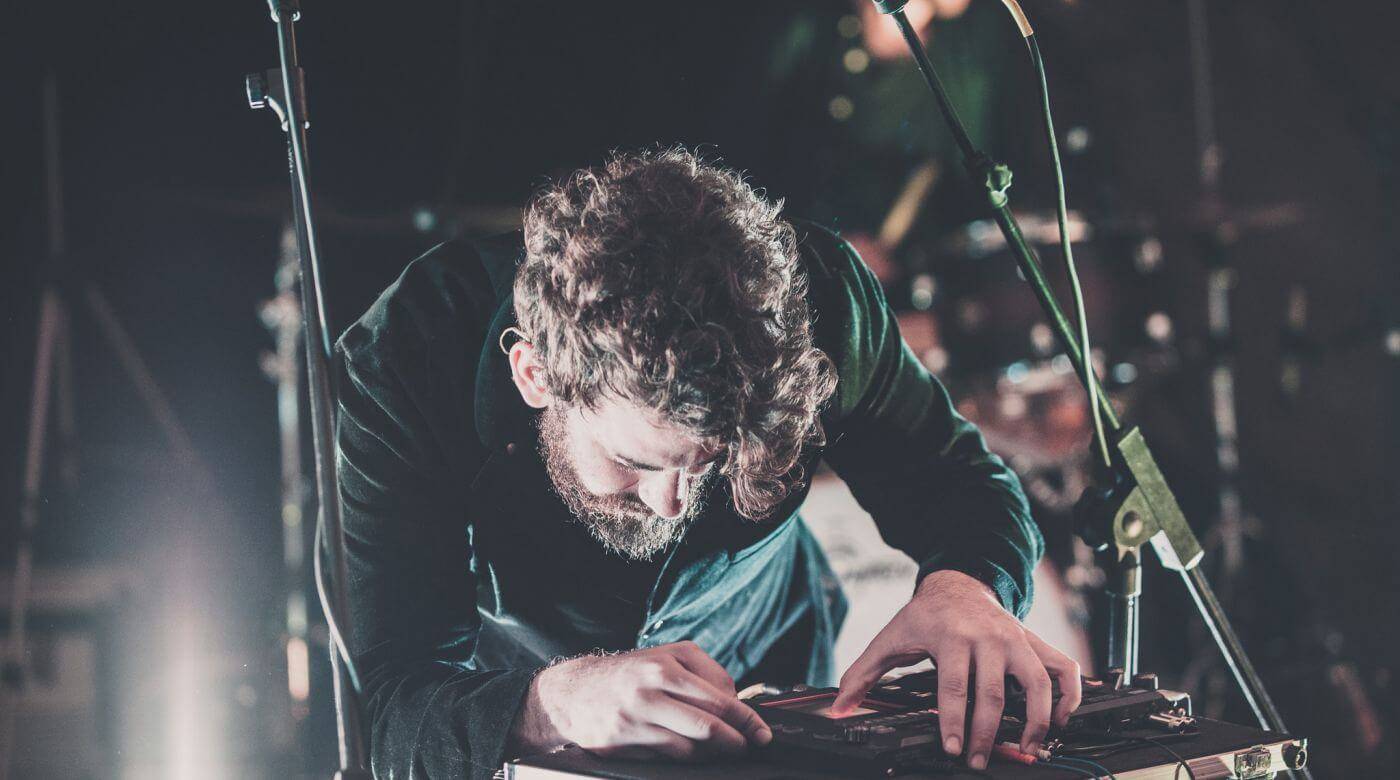 À propos de
Artistes comparables
Sigur Ros, Radiohead
Freestyle
Shoegaz folk, Epic Pink Floyd meets Tim Buckley
" If Leonard Cohen sang for Sigur Ros "
NEW RELEASE – DECEMBER 2020
Theodore will probably get unfairly lumped into the singer-songwriter category along his career trajectory. A multi-instrumentalist with a penchant for the epic. Like if Leonard Cohen sang for Sigur Ros. Softly composed songs on the edge of beautiful, with blistering electronics, and shoegazey guitars, Theodore has a multitude of methods in which he can deliver the bombastic.
Originally from Athens, musically, it all kicked off in London – but a lot of his biggest shows have been at various festivals in Greece. And live is where is all really happens for Theodore. Multi-instrumentalist he may be, but live -unable to play everything himself- his band bring his sound into a huge, sonic-opera, which is where the comparisons to Pink Floyd arise. I didn't say that it was the best performance at Reeperbahn 2017 for nothing!
When growing up Thodoris Polychronopoulos wanted to be an astrophysicist. Now he just wants to make an astro-musical. Being such an expert at creating atmospheres, it's no surprise he has a background in scoring for film too. Still on the road on the back of the his last LP, It is but it's Not – a composed collection of sombre, of cinematic, deep songwriting that makes use of some fine production and Theordore's tight band – it's best to catch the Greek virtuoso in the setting that does him the most justice. From old Athenean theatres, to the local bar in central London, Theodore is hard touring, and eccentric performer, with the soft voice that draws so many to his sound.