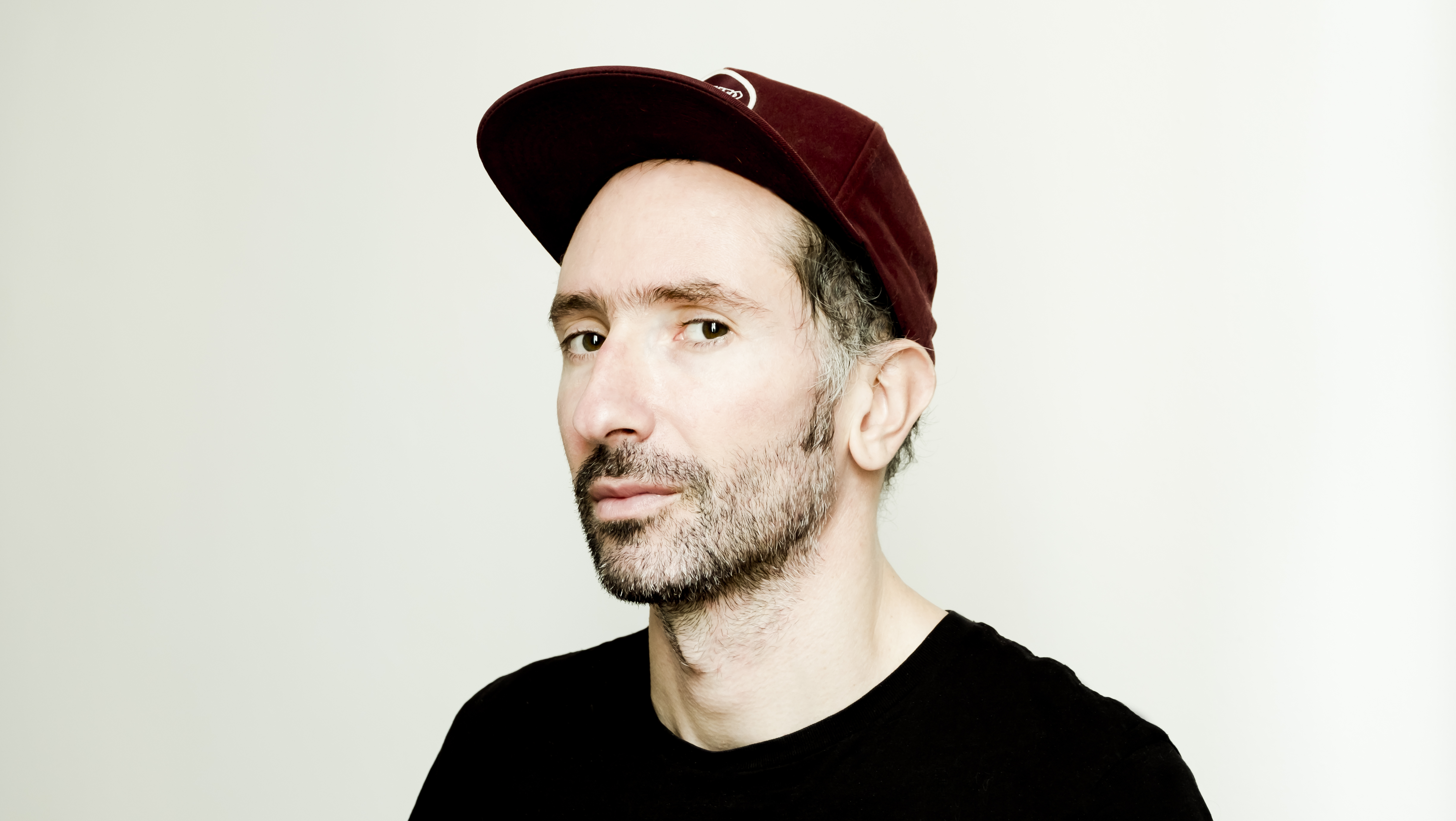 À propos de
Artistes comparables
Moullinex, Ennio Morricone, LCD Soundsystem
Freestyle
House, Disco, Techno, Dreamy Pop
" Eletronic producer with a punk rock attitude "
The opening track of the sophomore album by Xinobi "On The Quiet" starts with some subtle sounds of rain then a rhythmic pattern enters in the company of a weird keyboard. It feels like a track from Tron soundtrack mixed with some Matias Aguayo vibes.
But when the mark its 17 seconds after 4 minutes, you start to listen to a subtle voice talking about the importance of skateboarding in his life. That voice belongs to frontman of Minor Threat and Fugazi, Ian MacKaye.
"Skateboarding" is the motto for Xinobi second album. A dance floor-focused story about the transition of musicians from punk rock and skateboarding into house music.
Like Ian MacKaye, Xinobi aka Bruno Cardoso, also got involved into punk rock. He began to listen to cassettes from The Ramones and Bad Religion. And then he played guitar on a punk act called The Vicious Five.
But electronic music was always into his life. In the late 80's, he installed a rudimental software on his bedroom computer to make electronic music. And he started producing at the same time he discovered how to play the guitar. He released 2 albums with the band but at the same time he was putting tracks on MySpace. And people gave him positive feedback, so he went to showcase his music while DJing around the country. In 2007, his dreams got bigger and besides his first solo release (Day Off), he also founded a record label (Discotexas) with his friend and producer Moullinex (aka Luis Clara Gomes).
In 2009, Vicious Five announced they retirement and band members got free time to pursue new projects with Joaquim Albergaria starting PAUS and Bruno Cardoso giving more attention to Xinobi.
During this last few years Bruno worked very much as Xinobi, and released tracks on labels such as Work It Baby of Kris Menace, Nurvous Records or Anjunadeep. But most of the time he was working with his buddies on Discotexas label. And that paid off. They travelled to so many countries like France, Netherlands, Spain, UK, Germany, Mexico, Switzerland, Thailand or Israel.
Playing by himself, with Moullinex or with the Discotexas Band, Xinobi incredible taste in music started to get noticed by fans, promoters, club owners and festivals around the globe. And probably one of the highlights of that journey was his Boiler Room dj set.
In 2014 it was released his first solo album "1975", a collection of several tracks he worked during the last years like "Bogota", "Mom and Dad" or "Real Fake". So many different inspirations from all the travelling that Bruno did. And his work in the studio was getting better.
Last year, his second album "On The Quiet" came out and besides Ian MacKaye, it featured the voices of portuguese singers like Margarida Falcão (of Golden Slumbers) and Ana Miró (aka Sequin) or South African poet Lazarusman. And what an album it is. Like Resident Advisor wrote: "…fiving the soundtrack to a day chilling with the Miami palm trees or wondering the cold streets of Berlin at night".
From shredding the streets to a perfect night at the club, dancing your fears away, surrounded by your closest friends. This is what Xinobi wanted to show, a voyage of his life and many others.
Make sure to catch him live and his band on Eurosonic 2018.