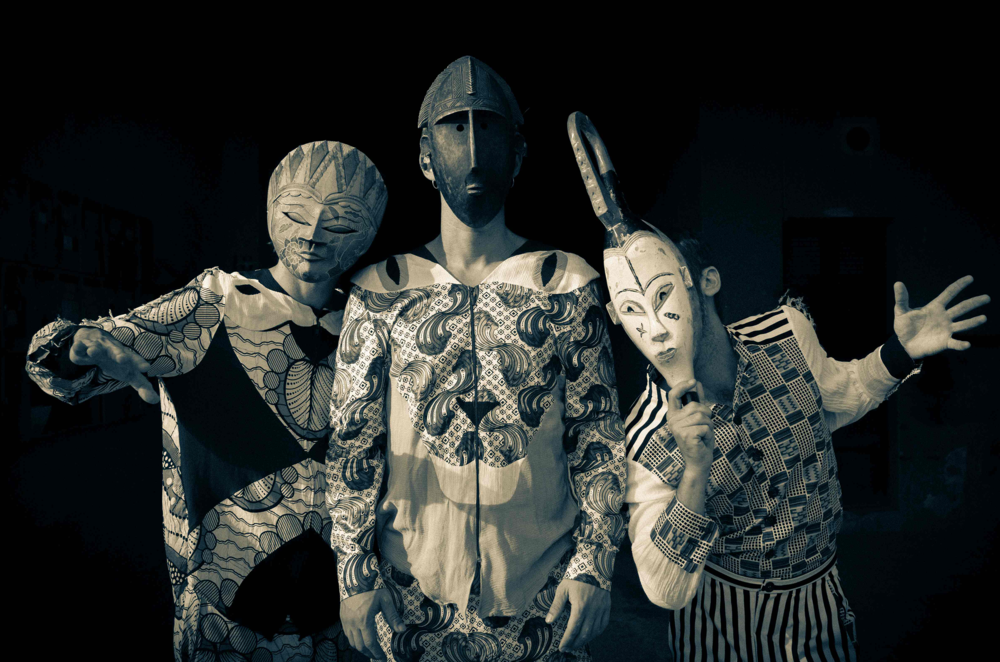 À propos de
Artistes comparables
Animal Collective, Vampire Weekend
Freestyle
Progressive Pop-rock
" A psychedelic trip from Mallorca to Africa "
Zulu Zulu is composed by Fi-Lyon, M. Zebra and Girafa #. To put it simply: A lion, a zebra and a giraffe. These are the stewards of the warm sound of Africa that washes up on every side of the island of Mallorca. These three man-animals have gone on a deep quest to unite Spanish pop-rock and traditional African instruments and rhythms. And they're doing it with proper attire, wearing some very funky costumes designed by Victòria Gil. They also enlisted the help of the plastic artist JuMu to help them create sets that transcend the expected for an indie group.
The coolest animal trio has invented its own onomatopoeic dialect, which for them is a lot better than communicating in English. They employ the indecipherable language in a pop fashion, making catchy hooks that are going to get any crowd, in any country, to sing along. And the African influence in their sound makes sure that the same crowd that is singing will also start to dance, sooner than later.
Zulu Zulu released their first album, Defensa Zebra, in 2017. Foehn Records, their label, looks to promote the less traditional facets of pop rock and electronics created in Spain. By putting Zulu Zulu in the eyes of the world, we can say that they are accomplishing their goal. The band's sound is rich in collective chants, catchy melodies, and rich instrumentation, a full experience for anyone that wants to let itself go into a trance and dance with the animals.