Actualités
---
It's 2019, shouldn't women in music expect better by now?
5 min read
---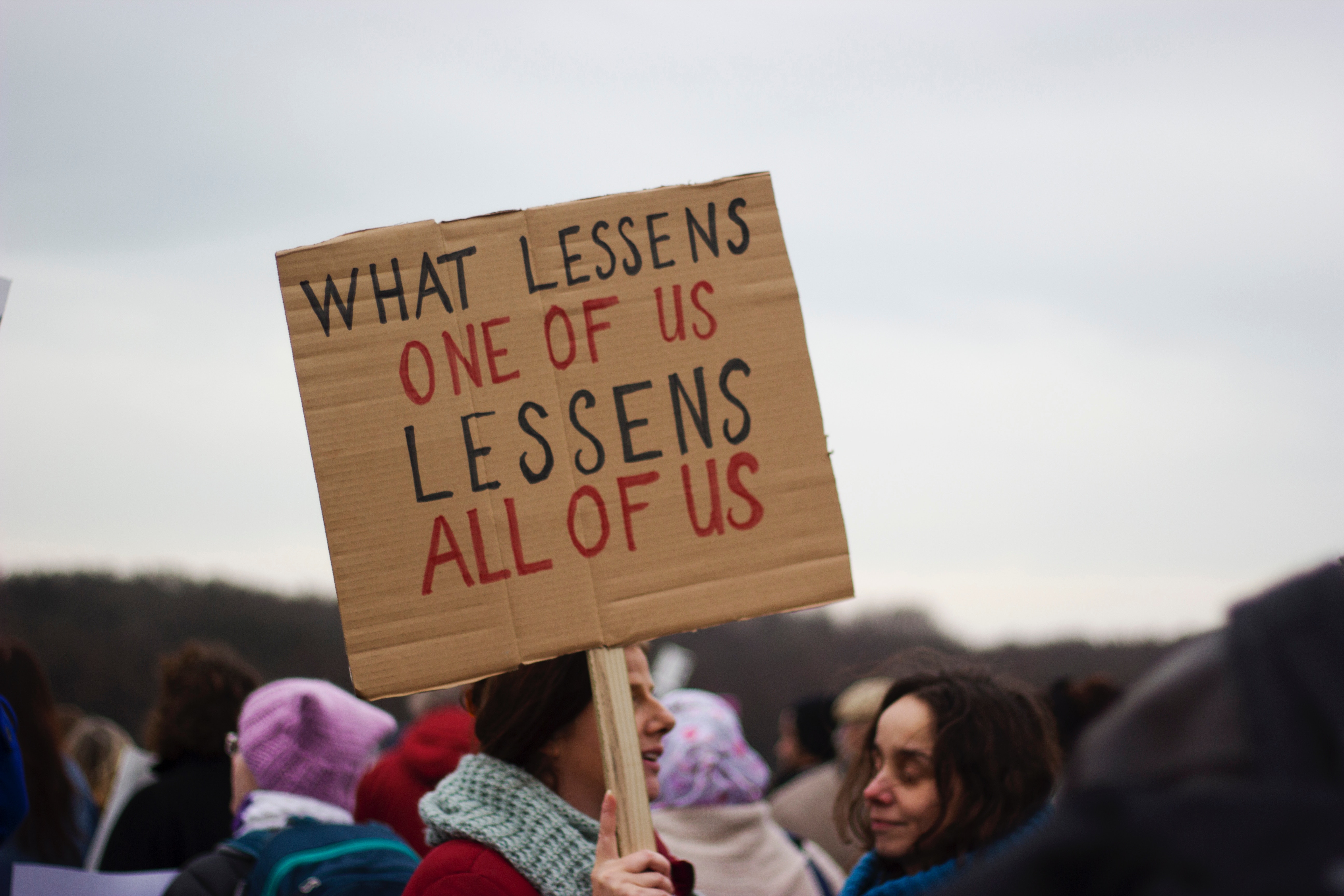 The past few years have marked a turning point in representation in the entertainment industry. In the wake of 2016's #OscarsSoWhite controversy and the 2017 #MeToo movement, there has been a general shift in awareness both of the problems of representation at large as well as sexual harassment in the workplace. Fourth-wave feminism has been pivotal in drawing attention to sexual assault, a problem which the entertainment industry has unfortunately for too long been privy to.
Not long ago, all eyes turned on American singer-songwriter Ryan Adams, who was accused of emotional abuse and sexual misconduct. A damning piece in the New York Times detailed how Adams dangled the prospect of success in the music careers of several women, only to pursue them sexually and then vengefully retaliate when the women dared to decline, harassing them on social media and subjecting them to emotional and verbal abuse. The story brings to mind painful reminders of Harvey Weinstein's infamous fall from grace in October 2017.
Tolerance for the sex, drugs, and rock and roll days is wearing thin. The music industry has long suffered from the kind of gender inequality that has repeatedly placed women in vulnerable positions under threat of career advancement, with male artists and industry preying on women and young girls. One of the most infamous cases is that of R. Kelly, who repeatedly used his status and power to abuse children and minors; he was charged with sexual abuse of minors, allegedly possessed child pornography, and illegally married then-15-year-old Aaliyah.
With such behaviour coming from people previously regarded as some of the music industry's most respected figures, how many women have been lost from music as a result of such abuse? How many careers have been snuffed out as a result of one man's scorned ego? Is it time for the music industry to have its own #MeToo and Time's Up movements?
Iceland has, for nine years, topped the World Economic Forum's Global Gender Gap Index. Although often held up as a shining beacon of equality, the world of Iceland in 2019 nonetheless faces as many problems as any other: the fight for feminist equality in Iceland is far from over. Every year, Iceland's women collectively go on strike one day a year to protest wage inequality; in 2018, the strike begun at 02:55 PM on October 24th, or at 74% of a full work year, this percentage being equivalent to the gender wage gap where women earn on average 74% of the wages of men. And feminist music makers such as the rap group Reykjavíkurdætur have had their fair share of stories involving men who think there is no place for women in hip hop, having been themselves subject to name-calling and harassment.
A report from the Annenberg Inclusion Initiative found that, as recently as 2017, the number of female artists on the Billboard Hot 100 year-end charts hit a six-year low of 16.8%; there are 3.6 males for every one female artist. Of 700 songs examined over a 7-year period from 2012 to 2018, only 12.3% of writers credited on the Hot 100 charts were female, with female producers making up a measly 2.1%. At the Grammys, across five examined categories, only 10.4% of nominees were female. The same report also found that the three greatest barriers facing females in music was having their skills discounted, having difficulty navigating the industry, and being stereotyped and sexualised.
The scarcity of female producers is a particularly difficult challenge to overcome. A Billboard article revealed that female producers can feel overlooked or that their direction isn't taken seriously. A lack of women role models in production can make it a difficult road for others to pursue, especially since the dominant image of a producer remains a male one. Taylor Swift and Lady Gaga have been the only women to make the Billboard year-end top producer charts over the past 10 years.
In 2018 in the UK, Sony, Warner and Universal had average female pay gaps of 22.7%, 49% and 29.8% respectively. These figures also reveal that there are still far more men working in senior positions than women; the only two UK major labels to have female presidents are Jo Charrington at Capitol and Rebecca Allen at Decca. And in response to 2018's #GrammysSoMale controversy, Recording Academy President Neil Portnow infamously said that women should "step up" — as if the imbalance of representation had nothing at all to do with the myriad barriers facing women trying to work.
This much is certain: the music industry has traditionally been dominated by men. The executive boardrooms of major labels are filled with men, and as Dorothy Carvello reveals in her tell-all book "Anything for a Hit", the paths to a woman's success in the music industry are littered with sexual harassment and discounting female opinion. And if a woman tries to report her experiences, she is still more often than not told that a report means she will never work in the industry again. Under these threats to their career, little wonder that women have been chronically underrepresented in music.
There have historically been far too many reasons for the underrepresentation of women in the music industry, but that is not to say that there haven't been attempts made at rectifying these problems. One of the most targeted efforts for gender balance has been the Keychange initiative, led by the UK's PRS Foundation. According to Keychange, women represent 20% or less of registered composers and songwriters across its member countries' collecting societies, a dismal percentage. While it remains to be seen what can be done to balance the scales at the collecting societies, Keychange aims to at least be able to do something about the imbalance at music festivals.
The Keychange initiative is as ambitious as it is inspiring. Over the course of 2018, 10 women — 5 artists, 5 industry members — from each of 6 countries were invited to music festivals and conferences all across Europe, including Tallinn Music Week, BIME, and Reeperbahn. This heavy investment has paid off with over 140 global festivals having signed up to the Keychange pledge since September 2018, committing to reach a 50:50 balance at music festivals and music conferences by 2022.
With predominantly male organisers at festivals, it is easy for male booking agents and managers to form bonds with male performers, giving them ample opportunity to charge ahead in their careers. Women are all too commonly not given equal standing, and even backstage, women artists can feel they are being treated as groupies — simply treated as faces. These systemic are the problems that the Keychange initiative aims to tackle, giving women the opportunity to be treated on equal grounds by educating and investing in women in the music industry.
In 2018, Iceland Airwaves was the first of the Keychange partner festivals to reach their goal of booking a gender-balanced lineup, with female acts making up 50% of the 240-strong lineup. The festival went one step further than the Keychange pledge: women also made up 50% of staff and volunteers working the festival. More recently, Barcelona's Primavera Sound festival revealed a gender-equal 2019 lineup, putting to rest any fears festival organisers have that there aren't enough quality or popular live female acts for a 50:50 balance.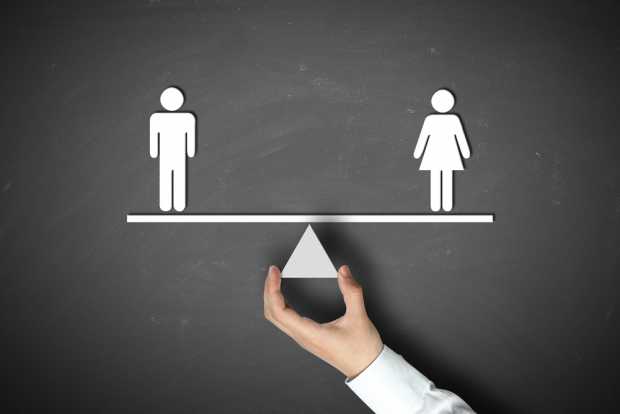 Gender equality initiatives rarely come without their naysayers. Push-back often comes in the form of criticism that truly talented individuals will prove themselves regardless of the circumstances. But such criticism fails to take into account the systematic problems that are preventing these people from becoming involved in the music industry in the first place. After all, it's not that these groups are any less capable or lacking in talent, but that systemic barriers are preventing them from being taken seriously and recognised on their own terms rather than simply being typecast and treated as an invisible member of a stereotyped group. Worse still, abuses that accompany systemic barriers can actively inhibit talented individuals from being able to work at all.
All too frequently, even women world-leaders in their field are judged more harshly than their male counterparts. Nina Kravitz has been criticised for not sticking to 'pure' techno by overwhelmingly male critics; Björk has talked openly about double standards she has encountered, saying "I want to support young girls who are in their 20s now and tell them: You're not just imagining things. It's tough. Everything that a guy says once, you have to say five times." If even Björk and Nina Kravitz face these challenges, what more do the rest of the women in the music industry face?
To be able to fight against these barriers is not a task that any one individual can meaningfully undertake. In order to be able to tackle these challenges together, Iceland's KÍTÓN (Women in Music in Iceland) organisation established in 2013, a gathering of women in music formed to raise awareness of music's gender gap and to bring together women across all aspects of the Icelandic music industry: artists, managers, promoters and more. KÍTÓN aims to level the playing field for women in the music industry, both artists and industry, as well as the various issues faced by women through regularly coming together to discuss and educate themselves on wide-ranging topics from music support structures to getting music playlisted on Spotify.
The British vodka maker Smirnoff is also making an effort at pushing for gender equality, with its initiative Equalising Music involving partners from Spotify to Mixmag. Equalising Music aims to increase the representation of women in electronic music, generate greater exposure for women in electronic music, and aspires to double the number of woman-identified headliners by 2020. The initiative puts focus on unconscious bias in a Spotify user's listening habits, and has since debuted a Spotify API dubbed the Smirnoff Equaliser that offers listeners a personalised slider allowing users to increase the number of women artists in playlists.
Having greater representation of women can be inspiring, as music journalist Sofie Mikhaylova can attest to, not least of all in underrepresented genres such as EDM. Instead of feeling threatened and shut out, the presence of other women and women role models becomes inspiring and helps to prove that there is a place for women across all areas of the music industry.
Despite how dismal things have seemed in the past, there is still hope. Women are increasingly becoming involved in songwriting, becoming the creative forces behind music making as well as being the familiar faces and voices fronting songs. Women songwriters have made names for themselves, including the Norwegian songwriter Caroline Ailin ("New Rules"), American Victoria Monet ("thank u, next") and Bonnie McKee ("California Gurls"). The wave of accusations against abusive behaviour from men in the industry shows that women have had enough of being told and are now ready to do the telling.
The push to be more inclusive is a long, slow and hard road. For the music industry to represent the diversity of society, the systemic issues behind the underrepresentation of women, minorities and marginalised groups must be addressed. There must be more inclusivity and awareness of unconscious biases in business practices, both inside and outside of the recording studio. Although we are still far from reaching the goal, women are slowly making themselves heard at long last, one step at a time.