Actualités
---
Anarchy in the EU: When Punk Landed in Conservative Dublin..
5 min read
---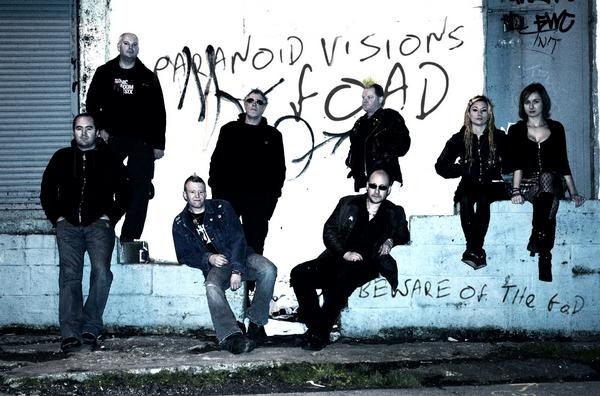 In 1977, when punk first broke in the UK, the Sex Pistols got themselves banned from the BBC, and from record labels, for swearing and insulting the queen. Safety pins, gurning and rage were the symbols of the genre's sweaty disciples, who prompted headlines like The Mirror's now iconic "The Filth and the Fury" and "Obnoxious, Outrageous".
When the three-chord, pulsating attitude of punk spread to Ireland, though, it faced a far more conservative and hostile culture. The likes of Stiff Little Fingers, Radiators From Space (fronted by future guitarist in The Pogues, Philip Chevron), Paranoid Visions, The Virgin Prunes and The Outcasts emerged into a sense of open hostility almost from day one.
At an event called Belfield Festival — billed as the country's first major punk event — an 18-year-old, Patrick Coultry, was stabbed in a ruckus. Sadly, he died. Police searched every attendee on exit, the story made the cover of the NME over in the UK, and punk's local reputation was cemented. Increased security costs and more professional requirements quickly had an impact on gig promoters too.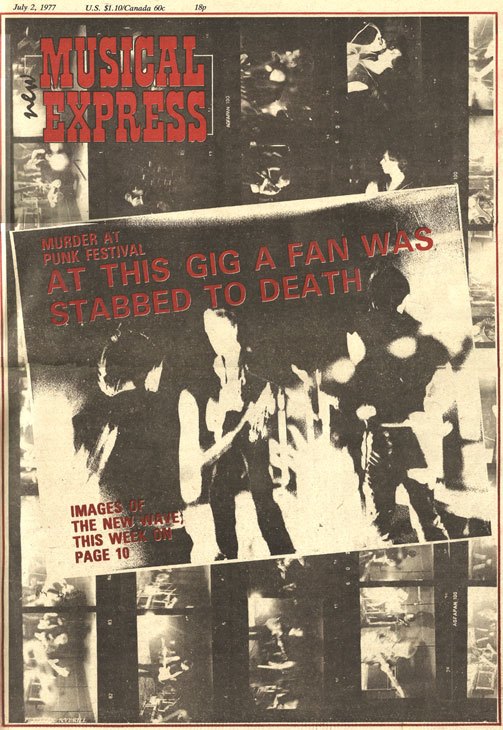 Traditionally, Ireland is heavily influenced by the Catholic church, and while that's abated substantially in recent years, the Ireland of forty years ago just wasn't ready for punk. It had only been a few short years since getting married had required a woman to resign any public job. Contraception, by prescription only, was legalised in 1979. It was still nearly 15 years until homosexuality was to be decriminalised, in 1993. The death penalty only became illegal three years earlier.
Punk sat enveloped in that realm. Gigs were aggressive and sweaty, manic and prone to problems. Ground zero, according to those who were there, was an unlikely combination of The Clash and the plush surrounds of a Trinity College exam hall.
"How many bands were born that night?" Jake Reilly of Dublin punks The Blades gushes. The gig was notoriously manic, attendees rebelling in their clothing, and a cow's eye landing on stage during the set as The Clash played. "We saw the future," Reilly says. Punk had arrived.
A loud, unwelcome addition
As punk emerged blistering from a repressed and difficult city, Bitzy Fitzgerald came to front a band called The Strougers. They became a regular support act for U2, and lit up Dublin's main alternative culture hub, the Dandelion Market, now a shopping centre.
"My mum and dad were musicians, so I always loved music," Bitzy recalls. "Things were a bit stale. I wasn't really buying records, then I heard New Rose [by The Damned] on the radio."
"Like many people in Ireland, I was raised a Catholic. Dublin was a very gray place to live in, and punk music became an outlet for us. There weren't many Irish punk bands in the early days. We were riding on the coattails of the English."
"We used to go and watch the early bands, Radiators From Space and The Boomtown Rats, who were on the up then. The Clash played Trinity College, and I went with friends who were all in green boiler suits, and we had bags of bostik glue, to glue our hair up. I couldn't get enough of music."
"Ireland was so conservative. We were under the coche of religion, and we had the war in the north. There were attacks on the city regularly, and we were at an impressionable age. I was educated by the Christian Brothers, or christian bastards, as I called them. I was lucky in that I was only physically abused, by which I mean beaten to a pulp. It sounds very Dickensian, what I'm talking about, but I'm only going back 50 years. It set up my absolute abhorrence of authority."
Authority was rife in a society that, at the time, felt very conformist, and under the thumb of organised religion. Punk was a way out — the power of letting go, perhaps above all — but not without its consequences.
"I hated people spitting at me. There'd be these big rows about it," Bitzy remembers. "There was an old lady who used to walk around with a black beret and a cross with a tricolour rosette on it, and she spat at us. I remember it as clear as day, and I remember just looking at her and laughing. What else could you do. It was dangerous to be different and to have an opinion."
"I went into a bar with leather trousers on an earring, in the centre of town in the middle of the day. The barman said 'we don't serve earrings,' and I said 'I don't want earrings, I want a pint,' and he punched me. We were on our way to support U2 in Howth, that's how I remember it, and this big row broke out in the middle of the day."
"We had this case of a gay man being beaten up by a group of men in Fairview Park, and the judge was just making excuses for them. Dublin was so backwards. It was religion, the guards, and [Irish sports] GAA. That was it."
Punk brought out the worst in Dublin. Bitzy didn't fit in at all.
Excluded, and sniping at the establishment
Paranoid Visions are a viciously political band who later described the Irish political system established as "40 Shades of Gangreen" and caused a storm with promotional posters depicting sitting Taoiseach (leader) Brian Cowan with a gun target aligned over his head. They are loud, lairy and not afraid to make a point, and still perform regularly to this day.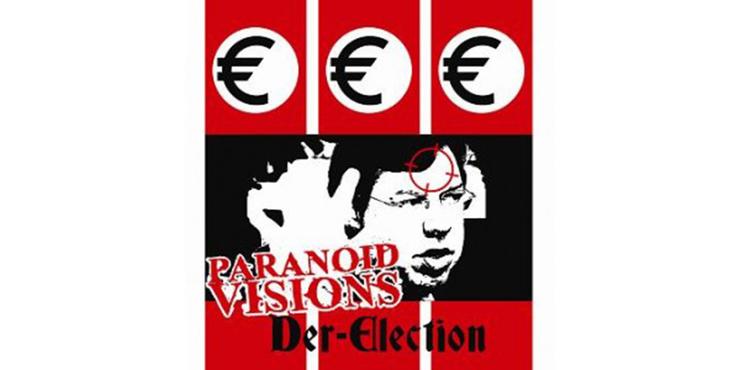 In the early days, rejected by much of the more established Irish music scene — where traditional music hall was still a powerful and popular genre—- punks started to struggle for an outlet. They'd find a venue, play it a few times, bring in a crowd, and then find the venue moved on to more "lucrative" forms of music. Often, the growing crowds would leave with the punks.
"We ended up playing 'Battle of the Bands' gigs just for somewhere to play," Paranoid Visions guitarist Peter Jones recalls. "We'd be on between these acoustic guitar acts, and there'd be 80 punks there waiting for us to come on stage. All hell would break loose for the four songs we got to play, and then all our fans, who would be most of the audience, would just leave. Usually we'd come second, as they had to admit we'd had a lot of impact, but didn't want to give the prize to us after we'd unleashed that kind of chaos."
"I vividly remember a complaint going in at one of those competitions saying that we only rehearsed once a week, and shouldn't be allowed to win. The man who said that is still involved in the Dublin music scene," he laughs. "He was right about the rehearsing to be honest."
Recording was an issue, too. Bitzy remembers being excluded from plenty of studios along the way. "We got the one guy to record us. Eventually I had enough of Ireland, and just went away from music. I went to Germany in 1980, 81, and lived in Dusseldorf and Munich. You just couldn't be yourself in Ireland."
"We were absolutely unacceptable," Jones laughs. "All you had to do is wear a biker jacket or spike your hair, and people would cross the road. No one would sit next to you on the train. It was kind of great, actually. Now you'd wear the same kind of stuff to work."
"It was almost like a feeling of power. I remember [Paranoid Visions singer] Deko walking down the street with a condom hanging from his ear, when they were illegal here. He was chewing the end of it walking down the street. The looks he was getting were unbelievable."
The shock factor had an impact on a society that simply wasn't used to those who stepped outside strongly established norms. While Dublin has moved on, the older attitude occasionally pervades in certain quarters: in older people who comment on the "oddity" of a man caring for a baby, or occasional protesters against the popular annual pride parade.
"Playing live was a serious problem," Jones says, returning to the music. "To this day, at least the first three songs at a Paranoid Visions songs run into each other. The first three were always bang, bang, bang, as if you paused a riot would break out. We'd stick all the best songs as the start, so we got them in."
There were dozens and dozens of underground bands, though, as the scene grew and thrived under the radar.
"Someone would find an outlet where someone was prepared to put on a punk gig, they'd drink the place dry, cracker of a night, and then after a few weeks they'd try to get in rock and indie bands," Jones remembers. Most of those bands couldn't fill a phone box. They'd shut the doors, and the punks would move to another venue. That's what it was like."
There was method to the madness, though, as the punk scene meandered through an unaccepting city. The punks firmly believed they were on the right side of history, and looking back, they haven't changed their minds.
It was about both freedom, and protest. "It's about having a social conscious," Bitzy concludes. "I'm always for the underdog. Punk gave me the creedence to do things." Things moved on, slowly, but punk had helped establish — against bitter public and media resistance — the option to stand against the grain.
In the years that followed, Dublin slowly but consistently liberalised. The process culminated in the legalisation of same sex marriage in 2015 and then abortion in 2018, both by popular vote, against the express wishes of the previously culturally dominant Catholic church.
"It was like an Irish Berlin wall moment," The Irish Independent said of the changes. "The old order had collapsed." Punk doesn't stand out on the streets anymore. At least, not quite like it did.
Bitzy returned to the Dublin punk scene in 2009 with a new band, The Lee Harveys, and recently organised a gig in aid of Palestinian rights. Paranoid Visions, similarly, split for years before reforming in 2005. Peter Jones runs a punk record label called F.O.A.D and producers vinyl records under the name Rotator, as well as playing in several bands. Bitzy works in drug, alcohol and homeless rehabilitation.