Actualités
---
FC St. Pauli - Thirty years making noise
5 min read
---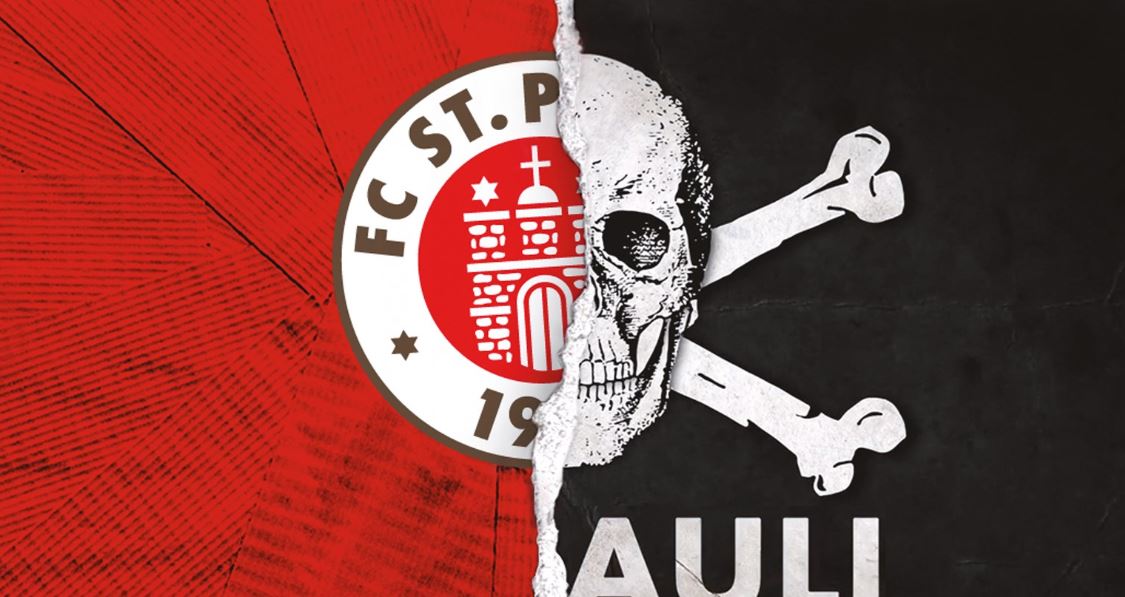 Try to name another football club with a greater association with music than Hamburg's FC St. Pauli. Other teams may have celebrity fans, but St. Pauli is an institution whose culture and identity are built on music, along with its commitment to social causes and the community. Local musicians help build the club's ethos, and in return the club runs events, programmes and music schools locally. International bands have written songs about them, and even collaborated with the club on a wide range of activities. So, what has created this breeding ground for lively, punk-orientated, football lovers? To find out, Europavox spoke to Club President Oke Göttlich and Dave Doughman, director of FC St Pauli Levi's Music School.
FC St. Pauli's Millerntor stadium sits right on the edge of Hamburg's Reeperbahn, a former industrial district home to the more subversive facets of the city's nightlife, and location for the international music festival that takes over the area's clubs, bars, and public spaces for one long weekend every year. Throughout the world, the club's iconic skull and crossbones (a.k.a. the Totenkopf) have become symbolic for socialist politics and ideologies, and can be seen sported by football enthusiasts across the world. International acts and musicians that count themselves as fans include The Gaslight Anthem, Bad Religion, Sigur Rós, Dropkick Murphys, and even Ed Sheeran has been seen sporting a shirt. At home-games the team arrive to the beckoning of AC/DC's "Hells Bells", and ring out Blur's "Song 2" for every goal scored. FC St. Pauli are the true embodiment of rock n' roll football. As Club President Oke Göttlich explains,
"We are one of the most well-known football clubs, without being successful yet, which is a pity, and people are fascinated about this mixture of having a community owned model, together with this cultural aspect, and value setup that we are living."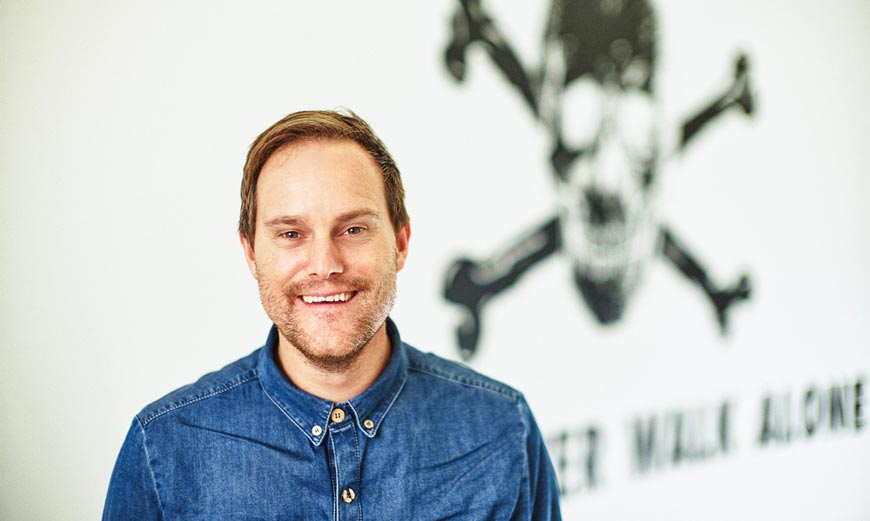 Global Roots and History
The football club is built on an ethical framework with guiding principles at its core. These include acceptance of social responsibility, and acknowledgement that the club belongs to its members and local community. It fights for tolerance and diversity, serving as a host to all those that visit with these codes of conducts. The club, although formed in 1910, really started to form its own ideological identity in the 80s. It was during a period of the Hafenstraße riots, in which the artistic community and squatters within the district were being pressured to leave. It was at the same time that right-wing supporters became more prevalent in the German football scene, in particular at FC St. Pauli's city rivals, Hamburg S.V. One notable and famous defection from Hamburg S.V. to FC St. Pauli was Dirk Jora, frontman of cult German punk band Slime [you can read an interview with Jora in German over at 11Freunde], who is now a huge vocal supporter of his new club.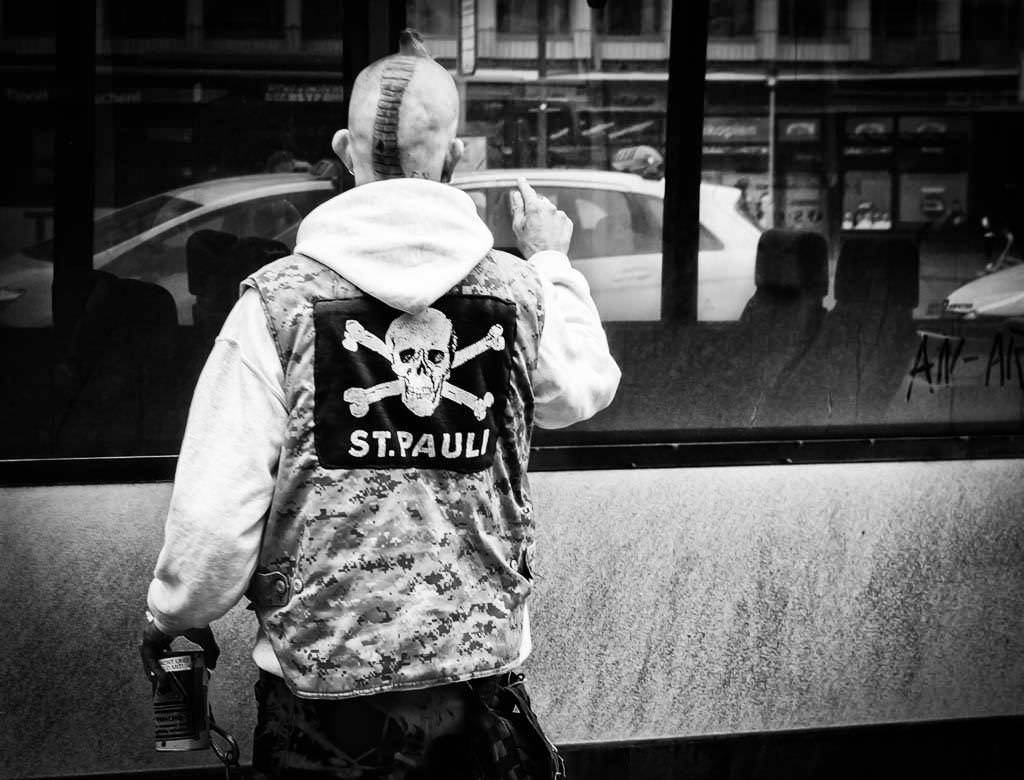 "There seems to be a common bond in the politics and in the social aspect of the musicians and the club," Doughman states about the club's musical legacy. "Of course, everything goes back to the Hafenstraße and the punk of the 80s; that's where I know about the music and football coming together." Even the story as to how the club acquired its skull and crossbones logo has its legacy in the punk rock, squatting scene going on at the time. As the legend goes, Doc Mabuse, singer in the Hamburg band Punkenstein— and one of the squatters from Hafenststraße — came up with the bright idea to take a skull and crossbones flag, which were already prevalent in the district due to the area's association with historical pirates, and wave it about during a game, and thus setting the club's iconic brand for years to come.
It's not all punk rock at FC St. Pauli though. "I think punk bands would say they have a certain legacy of describing how they formed the club in the way it is described now," says Göttlich. "We have bands from Slime to singer songwriters like Thees Uhlmann and hip-hop bands like Fettes Brot, and with techno too, like Boys Noize, who had been standing in the North Curve as a teenager. What all those musicians have in common is a DIY-attitude which has its roots in punk and is part of the FCSP attitude as are the set-values these musicians are living as well."
Community Festivals
FC St. Pauli's guiding principles and musical and cultural focused lineage resulted from the community coming together during the 80s. With no investors, it is entirely community owned. "The community built nearly everything FC St. Pauli is about; the musical tastes as well," explains Göttlich. Through the club's recent history, the community has been responsible for many fundraising initiatives and events, helping the team through its most trying of moments — and simultaneously defining the club's sound through the artists that were booked.
"Around 2003/2004, when the club was nearly financially ruined, after being relegated twice into the third division, there were some people organising Sound Support — a sound bash around the stadium, with six different stages without guitar music, so more electronic, house, hip hop music." The event, which helped raise around 25 000€ featured local supporters from Superstition Records — a local techno label —, DJ DSL, a Fettes Brot sound system, and reputedly, a young DJ Koze. Local Nightclubs in the district also banded together, providing resident acts to help the cause, while at the same time local landlords established a program called Drink for St Pauli, donating 50 per cent of the price of each beer sold.
Music School
Dave Doughman, originally from the US, arrived in Hamburg in 2000 with his band Swearing at Motorists. Nowadays, he helps run the FC St. Pauli Levi's Music School, a recently setup community initiative, that has turned one of the stadium's suites into a space for education and rehearsal.
"When Levi's became a partner they asked 'what can we do with this space' to give something back to the community," Doughman explains. By providing a space for the youth of the community, which includes refugees and others who wouldn't normally have access to such opportunities, Doughman and Göttlich helped create a community centre built around the club's musical legacy. "Just like St. Pauli embraces all kinds of people, we do the same with music."
Göttlich is quick to state however, that the club is not only centred around social and cultural activism, its primary goals are making the sports' teams as successful as possible. "The most successful we are in our sports, the more people we can display our values to," he explains. Two years into the program and some students of the Music School have already formed a band, having played their first show in legendary Hamburg club Knust.
Along with the music school, FC St. Pauli have also teamed up with Levi's on a select range of music-orientated merchandise. Just by visiting the team's store, you can see merchandise featuring the Kaiser Chiefs, and The Descendants on branded shirts. "We like to live partnerships rather than sponsorships, and there are many bands and musicians who are happy to be connected with FC St. Pauli," explains Göttlich. This type of musical association comes very organically for the club, with the amount of interest it gets globally. On a recent club tour of the US, Rise Against — long term supporters of FC St. Pauli — also teamed up with the club to play an intimate show in Detroit for supporters, and members of the local community. "This is the kind of natural relationship we are trying to have with these bands."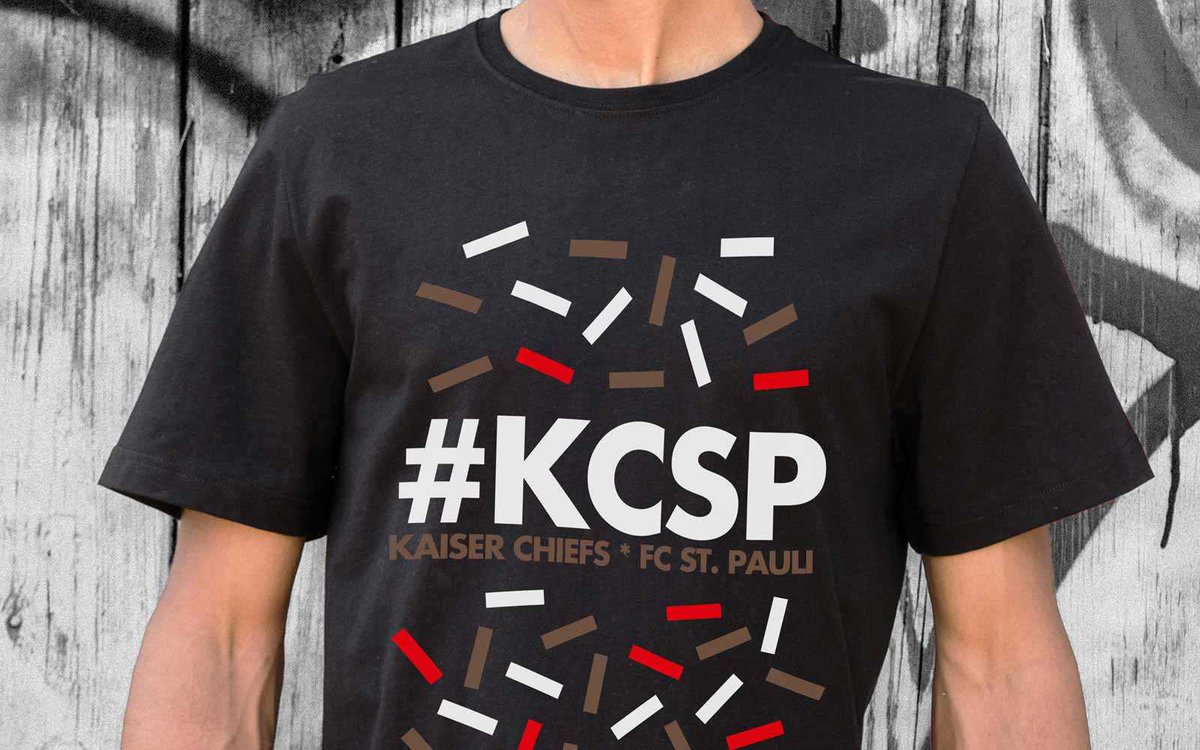 Göttlich who also runs music distribution company Finetunes, and was instrumental in setting up Nonplace Records with Burnt Friedman, also knows quite a bit about music himself. "I think my musical tastes are different to the mainstream tastes of the St.Pauli fans," he quips. Towards the end of our call, he ends with an anecdote of how he recently got to visit Juan Atkins, and members of Underground Resistance, at Submerge in Detroit. "I was explaining the FC St. Pauli story and they couldn't believe it. This is what they built also, without knowing there is FC St. Pauli doing the same thing — this was a fantastic matchup. Can you imagine Juan Atkins being interested in a second division football club with no success? I don't think he even knows what football is."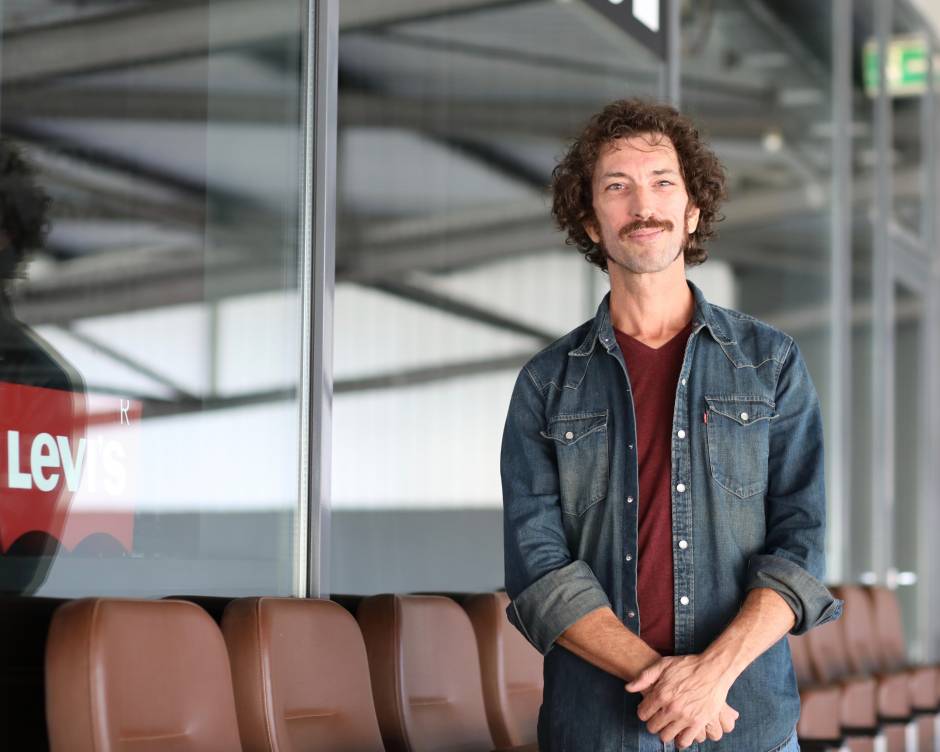 Doughman also agrees that it's the shared value system amongst musicians and FC St. Pauli fans, that makes the two fit together so well. "It makes sense that musicians from all around the world have gravitated towards the club because of its culturally engaged social activities, not just because of their sportsmanship."