Actualités
---
Hometown heroes: Golden Earring (Netherlands)
5 min read
---
Now in their sixth decade, Dutch group Golden Earring are still topping the charts and playing sell-out shows in their homeland.
« Not by strength, but by perseverance »
Samuel Johnson, esteemed man of letters and author of the very first English Language dictionary, was not short of an intelligent quip or two, and one of his more enduring ones concerns the rewards for not giving up: "Great works are performed not by strength, but by perseverance". It's a sage thought that would no doubt resonate with Dutch legends Golden Earring who, barring calamity, will celebrate their 56th year of existence in 2017. Such longevity, while not totally unheard of for a rock band, is all the more remarkable considering their lineup has remained constant since 1970; no deaths, insanity, or unfortunate accidents for this four-piece. Perhaps this is why they've reached the status of National Treasures, to the point that even naming an album Tits'n'Ass, as they did in 2012, wasn't enough to stop it from reaching the top of the charts… twice.
Nederbeat
Starting out with a style of music that came to be known as Nederbeat – a rough approximation of the British R&B and pop that swept all before it in the mid 1960s – the band, known then as Golden Earrings, proved as adaptable as they were talented, turning their skills first to psychedelia,then, after achieving moderate success in the UK and the US, drifting towards the hard rock that was fast becoming music's lingua franca as the Summer of Love gave way to the darker, more troubled '70s.
By the time 'Radar Love' became their first international hit in 1973, they had already criss-crossed the States and supported Jimi Hendrix, Eric Clapton, and Led Zeppelin. In its aftermath, their star soared, to the extent that both Kiss and Aerosmith supported them on multiple tours as the four-piece made the most of the decade's sex'n'drugs'n'rock'n'roll excess. Critical acclaim, however, escaped them, and they were unable to build on the success of 'Radar Love' until yet another musical shift, and the 1980s, rolled into view.
The American tragedy
'Twilight Zone', as fine an AOR song as you're likely to hear, scored the band their second international smash and paved the way for another re-invention and yet more US fame. The slick production, noir video, and sense of edginess that pervades throughout led to constant rotation on the fledgling MTV and brought the band a whole new generation of fans. A timeless mix of rock and pop – it still sounds fresh today – the band, who had remained popular in Europe and their homeland, used it for a fresh assault on America and the charts. Sadly, this new wave of success came to abrupt halt in 1984; during a concert at Six Flags Great Adventure in New Jersey, a fire broke out on the other side of the theme park, killing eight teenagers. Understandably shaken, the band retreated to Europe, their love affair with America somewhat soured.
Rock 'n' roll elder statesmen
Despite the rise of Britpop, college indie, and alternative music, Golden Earring retained a sizeable and loyal following through the 1990s and early 2000s. Arena shows frequently sold out, particularly in the Netherlands, Belgium and Germany, as did the live albums recorded on such tours. Another pivot, this time towards acoustic shows and unplugged versions of their hits, gave the band a new lease of life and provided the greatest success since their heyday; three unplugged albums, all lapped up by fans, with 1992's The Naked Truth selling more than half a million copies in the Netherlands alone.
Such sit-down shows, usually in plush theatres, are a far cry from the rock halls and clubs where they first honed their craft, and yet the stately surroundings are somehow befitting of  a band who've settled happily into the role of rock 'n' roll elder statesmen, dispensing slick, polished shows to those fans whose support has sustained them through thick and thin since the 1960s.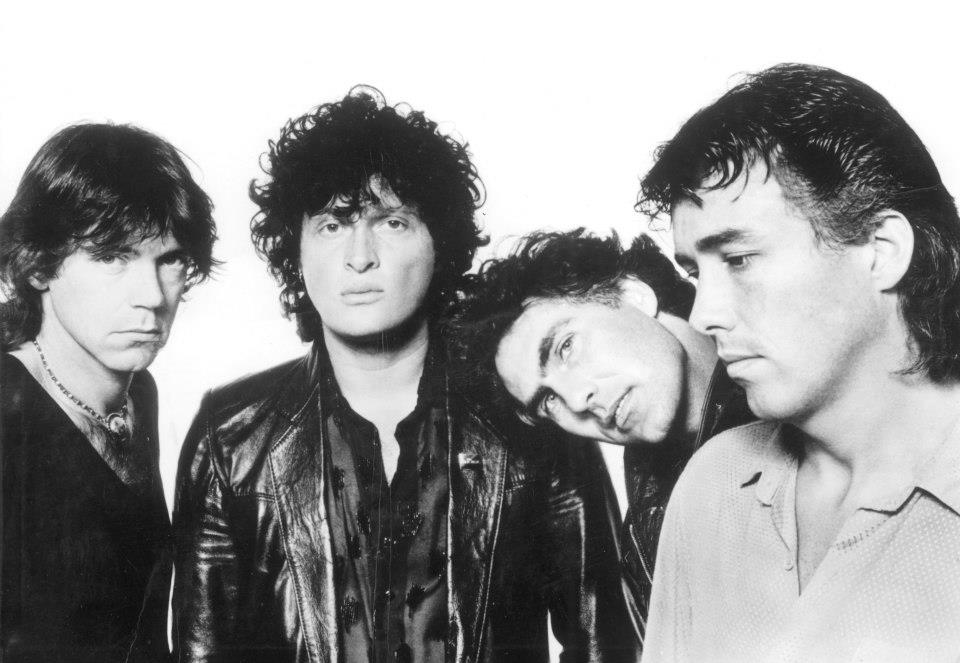 Perseverance still pays off
And so Barry Hay, George Kooymans, Rinus Gerritsen, and Cesar Zuiderwijk march defiantly onwards, unbowed by the passage of time. While they all have various side projects and outside interests, they claim to have no desire to bring Golden Earring to an end; seemingly that task will fall to the Grim Reaper himself. But before then, there's more; new songs, another album, and yet more chances to see them live throughout the summer of 2017, or, if you want to see something really special, at Amsterdam's Ziggo Dome – capacity 17,000 – just before Christmas. Perseverance, it would seem, sometimes really does pay off.