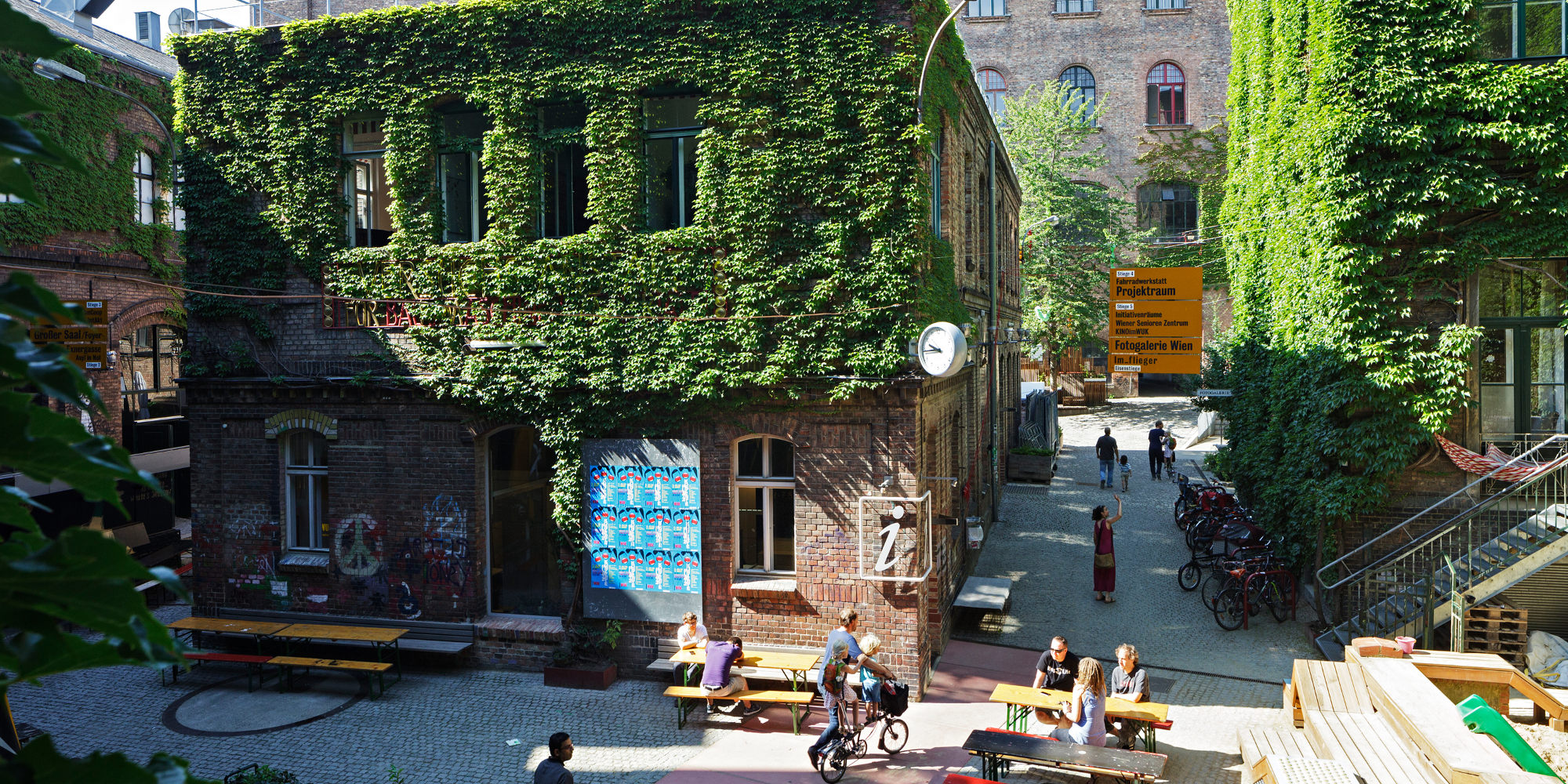 9 answers on how to best play in Austria. From locations and taxes to partners, high-season and recurring issues: all you need to know to succeed.
Which Austrian cities can a band tour?
The bigger the band, the fewer shows they usually play in Austria.
Vienna is by far the biggest citiy in Austria with about a quarter of the total population. Graz and Linz are also very urban, but quite smaller. There are plenty of other places and depending on your style and timing you could also play up to 5-6 great clubshows while touring Austria. On a downside it can be difficult to tour smaller cities and regions weekdays.
It's smart to use Austria's geographical position by letting it be your hub to eastern territories. From Vienna it is much closer to go to Prague, Bratislava, Brno and Budapest than to Munich or Nürnberg. Just look at your map.
Are there taxes or technical stuff unique to Austria?
Tax is the same mess as everywhere else, as european tax laws are not harmonized. There are many different types of agreements between countries. This means you will have to check on the regulations that apply to you dependening on your citizenship. Usually you will have to pay a certain amount of income tax on your fees in Austria, which then (usually) will allow you to exclude that fee from your local income (and tax). Funny enough, US citizens can earn much more money without being taxed than most europeans.
VAT is 13% on tickets. This is higher than i.e. Germany with only seven percent. Which means promoters have to calculate their break-even differently and may not be able to pay the same prices as elsewhere. This is especially an issue the higher the fee gets.
Fees on copyrights are to be paid by the event organiser.
Fees on entertainment ("Vergnügungssteuer") has been abolished in the capital Vienna starting 2017.
There are marginal mobile roaming fees, which will be abolished in June. Calling foreign phone numbers will still cost a little extra though.
Hardware is european standard.
Foreigners tax: what do I have to pay?
The event promoter might have to pay this tax.
There is a tax free amount, but it differs from country to country. A lot of promoter will bill 50% production costs and give out individual invoices, which generally is accepted by fiscal authorities.
The tax free amount is roughly 1000 euros per person per show. So this tax usually only applies to very well established artists.
Are there some typical issues when playing in Austria?
As long as they are european citizens, it is pretty uncomplicated and relaxed. In fact, people from further abroad love the central european quality standard in accomodation and catering, which makes Austria a really attractive touring location also for british and american artists.
Try to not only play that one Vienna show but explore the country, too. It's relatively small with 8 million inhabitants, and needless to say, Austria is also beautiful.
Best time to tour Austria? When is off-season?
There are less and less time considered "off season".
Typically, you're having:
Club-touring: two big waves in April/ May and around November
Festival season: mid June to mid September
Festival season is getting more and more excessive, with more and more club-festival-formats taking those empty slots in January or October. It can be a good idea to move to a month outside high-season, like first half of December, January or October, when university starts again. Especially in Vienna, there's hardly a time off though – and peak season is REALLY busy.
When are lineups booked?
6 to 8 months in advance is best and very common. There might be an open slot 3 months in advance, but don't count on it.
Should I work with local partners? Which ones?
Absolutely.
Austria is special in many things. Partners know all the venues, the character of the region and city and the local taste. They know touring plans of other bands. And they have easy access to locations.
There's a whole bunch of new business players now active in Austria, that work a lot with local talent; but not too many work with European talent besides the actual big players in the promoters market.
These names are usually mentioned:
Barracuda: the dominant force for two decades and does most of the major festivals
Arcadia Live: comes second, has started locally and teamed up with European live goliath FKP Scorpio in 2015
Konvoi: young, high quality independent and electronic music
Ink Music: founded 2001, mostly local talent, helpful, lots of know-how
Spoon Agency: new, split from Ink Music, already has a very elaborate independent roster
Miooow: has been around for a long time
EarCandy: is working with international talent occasionaly
The local music info center Mica has made a web page with even more names.
What is most important in teaming up with a local partner?
Most of all: how good is it live. Which means being able to see the artist live in person at one of the major showcase festivals like Eurosonic, Great Escape and Reeperbahn helps. How do they move, how they are connecting with audiences.
High quality live videos also makes things tremendously easier.
Other things, in about this order:
Record Label and/or live agency
Spotify plays (because customers might be more willing to pay for a live gig)
Youtube plays, Facebook likes in Austria (you know, they can be bought), Instagram
Hype on blogs and in the media
Release(s) in Austria
Live appearances in Austria
Airplay
iTunes charts position
Festival appearances
"Is there an audience in Vienna for the band, what are the possibilities for that specific artist in Austria, can the artist be built up from ground, as this can be very rewarding in the long run?" are questions a partner might ask himself.
Other useful infos?
Door deals are common for unknown bands.
Festival culture is very well developped, though it has become a little overheated in recent years.
Cities and regions still have some public money to support local culture.
Vienna is an airline hub, fly-ins might be comparatively cheap.
Winter openings, closings and festivals around skiing resorts are becoming very common and are very attractive to artists as the locations and their backdrops are often stunning.
Thanks a ton to the main interview partners, who btw are very welcoming to european talent: Hannes Cistota (WUK concert location Vienna), Silvio Huber (Arcadia Live Agency), Hannes Tschürtz (Ink Music), Maximillian Zeller (Konvoi).