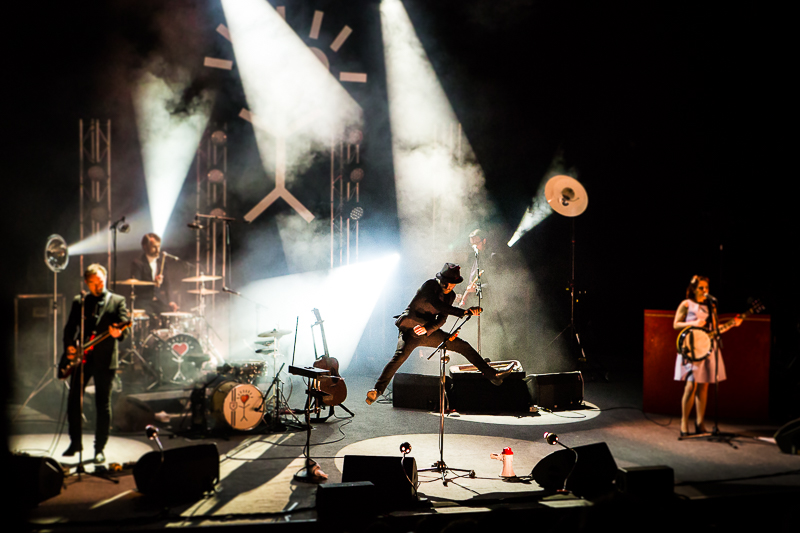 There are 130,000 employees in the music industry – musicians, technicians, administrative workers and representatives or managers and a total of 250 companies. Let's explore the French market.
The record industry
In 2015, the recorded music market was worth 543 million euros, which means a decrease of 4.7 percent compared to the year before, according to the SNEP (the French National Federation for the Phonographic Industry). It can be explained by the combined drop in sales of physical recorded music (-15.9 percent) and of online sales of downloadable music (-20.5 percent). The former still represents 64 percent of the market, but growth of streaming (+45 percent) is clearly suggesting that this will be the dominant form of music in the years ahead. It represents more than 100 million euros, five times more than in 2010.
Zoom on Indie Labels
In 1997, two former Virgin France employees created Naïve Records, which was bought by the digital distributor Believe Digital in 2016. As a distributor and independent label, Wagram created two sublabels, Cinq7 and Troisième Bureau. The Tôt ou Tard label has been working with fast-rising French music. There are a multitude of specialized companies, such as Born Bad Records, Ed Banger, Kitsuné, InFiné and Talitres, each active in genres with marked identities. Most of these labels created their own publishing business, such as Because Publishing and Wagram.
What about streaming?
According to the SNEP, 2015 showed an increase in streaming, currently at 3 million subscribers or five percent of the national population. France has a significant local player in Deezer, the only one with a free service financed by advertisements, as opposed to the fee-paying models of Spotify, Apple, Qobuz or Tidal. 42 percent of French web users use a streaming platform and the number of plays has doubled in two years, from 13 billion tracks over the first nine months of 2015 to 21 billion over the same period in 2016. Over the first semester of 2016, the SNEP recorded 22 million users accessing 40 million songs. Among them, 14 were played more than 20 million times.
Streaming sales revenues now represent 76 percent of the digital income and 36 percent of the recorded music market. According to the CNV, the growth in subscriptions balances out the decline of CD sales and legal downloading. It also allows the global market stay out of the red. However, while the physical market has shown a new decrease, it's not as significant as in past years, mainly due to the results of a few celebrities, who have raised all of the sales. Indeed, the GfK has noted that the top ten record sales of the first semester of 2016 amounted to 2.12 million. Legal downloading is the only sector experiencing a sharp fall, 24 percent over the first nine months of 2016. Meanwhile, vinyl sales are increasing sharply, by 117 percent. With these developments, the SNEP came to the conclusion that in France, digital media are going to keep pace with physical ones.
The gigs' situation
The CNV (National Centre for French Variety, Songs and Jazz) has recorded a total of 763 million euros in ticket sales in 2015 for all pop and modern music performances with admission fees. This means there was growth of four percent compared to 2014, for a total of 25.3 million paid tickets (+2 percent). The 1887 festivals in France recorded by the SACEM (Society of Writers, Composers and Music Publishers) contributed to one third of the sales revenues of modern music events.
But the global crisis of the record industry has put pressure on live shows. The Prodiss (National Federation of Producers, Broadcasters and Venues) defines the entertainment industry as being a sector atomised by a few meaningful players. In 2015, only five percent of companies exceeded their sales revenues of five million euros.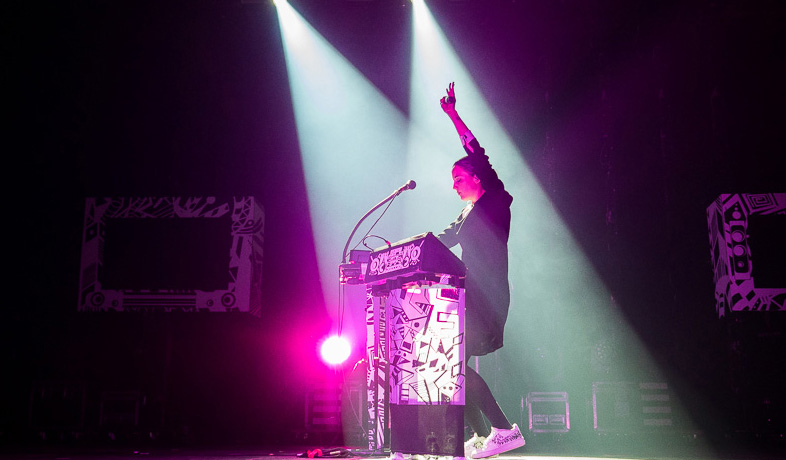 France stands out thanks to its particularly rich network, even though it only has a few big venues in other major cities, due to the attractiveness of Paris. Among the 1649 clubs and venues recorded officially, 188 offer more than 1200 seats. France differs also thanks to the weight of public funding of numerous festivals and 150 modern music venues, which are helped by both national and local authorities.
Regarding concerts, the Prodiss noted marked growth on one hand, but an annual decrease in ticket sales of about 0.5 percent between 2008 and 2014. The slight drop doesn't stop show attendance from remaining superior in 2016 or at least from equalling 2014's. Indeed, the impact of the 2015 terrorist attacks is wearing off.
The CNV has noted a decrease in performances by big international names, which Prodiss confirmed by showing that revenues came from a small number of events and venues. The shows with more than 1500 attendees represented just 62 percent of the ticketing-related revenues and 48 percent of the attendance numbers compared to 2015.
Festivals are much more important, representing 155 million Euros of ticketing-related results in 2015. The number of festivals rose by 15 percent between 2014 and 2015. Meanwhile, their attendance rose by 11 percent, the attendance of concerts and tours stayed the same.
The media at a glance
The majority of the national newspapers (daily news and magazines) belong to big media companies. The music press has lost its authority, while the major national and regional newspapers or weekly magazines have started addressing specialized music more and more, especially men's (GQ, Men's Health, Lui …) and women's (Elle, Grazia, Glamour …) magazines. The weekly cultural magazine Les Inrockuptibles was created in 1995 and addresses topics such as independent and mainstream pop music, accompanied by a monthly compilation. The monthly magazine Rock & Folk was established in 1966 and remains the main rock magazine with no direct competition except for the French version of Rolling Stone and a few new publications, such as MyRock and Plugged. Several other magazines specializing in independent music have also appeared, such as Tsugi, Gonzaï and New Noise. Magic, which had to stop its activities, started publishing again in January 2017. There is also the monthly magazine Trax, dedicated to techno and clubbing. The hip-hop culture has lost many of its historical press magazines (L'Affiche, Radikal, RER …) in favour of influential websites such as Booska-P.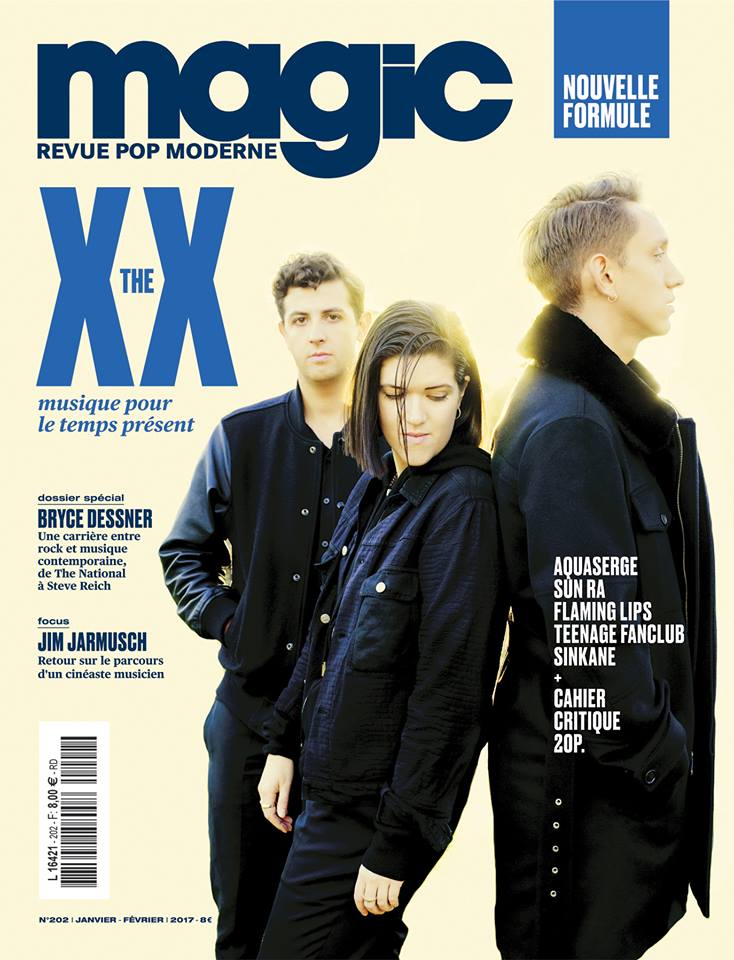 The golden age of TV music of the 1980s and the 1990s has strangely not survived the expansion of channels. The general channels, whether public (the France Television group) or private (TF1, M6), have discontinued nearly all of their music shows. Only Canal+ offers a regular live broadcast. France 4, which is a public service channel for young people, also broadcasts music shows as well as concerts. Meanwhile, the Franco-German channel Arte offers documentaries and cultural programs (Tracks). The special cable networks, such as MTV or its French version MCM, primarily feature videos and hits, and have several versions dedicated to different genres: pop, groove …
According to Médiamétrie, France Inter, which is the most successful station of the public Radio France group, still trailed behind RTL in April and May 2016, as well as behind NRJ, the national station that has often been the market leader since 2002. These radio stations only broadcast mainstream pop music and songs. France Inter knows how to balance new and classic music, as well as French music or rock and pop. The most recent new station of Radio France, Mouv', aimed at young audiences since its beginnings in 1997 until 2014, when it shifted to urban music such as hip-hop and electro.
In spite of the law imposing that 40 percent of the radio content should be in French, the SNEP has noticed a decline in French language songs in playlists since 2009. It has also noted a decline in the number of new tracks (-20 percent) in favour of replaying "oldies goldies". Specialized music has a place on alternative radio stations such as Radio Campus and the 23 local rock radio stations of the Ferarock federation. In addition, Médiamétrie has noticed significant apathy towards radio media in the 13-25 age group.
The internet offers no viable alternative of an economic model for any site that relies only on its audience. Each music genre is represented by independent websites, specialized in pop rock, electro, groove or rap: La Blogothèque, The Drone, Gonzaï, Froggy's Delight, Le Mellotron, Sourdoreille, Pop News, IndieMusic, Soul Kitchen, Le Transistor etc. Some of them are just blogs, managed by volunteers, while others belong to companies that wanted to expand their activity to the service or music sectors. The American Vice has produced the website Noisey since 2014, while other brands are supporting other websites. This is particularly true for electro and clubbing music, for example with Greenroom, owned by beer brewer Heineken, or Villa Schweppes. The TV channels Arte and France Télévision both offer live broadcasts with the Arte Concert and Culturebox programs.
The Irma association recorded no less than 1215 record labels in France in 2015, 386 editors, 96 contemporary music marketers, and 601 record stores, among which 166 are independent. The three major record companies are still very important players on the market, as they belong to powerful groups. They are everywhere in the media and the share they are able to get in the streaming service reinforces their position. They represented 72 percent of the market in 2014. Now they're facing a hundred of independent labels on the rise. The PIAS Company has managed to reconcile a selection of home artists with a rich catalogue of foreign labels. The company has also bought Hamonia Mundi, a distributor specialized in world and classical music. The rest of the sector is based on many small companies such as Differ-ant, La Baleine, l'Autre Musique …
Export: the French touch
France became a great music exporter thanks to the emergence of French touch (Daft Punk, Air, Cassius…). A whole generation of artists has gained international recognition as a result. Since the 2000s, a new wave of pop musicians (Phoenix, Yelle, Christine and the Queens, Caravan Palace, Woodkid …) have managed to penetrate aboard without bothering about the language gap. International celebrities such as David Guetta and DJ Snake established themselves globally by adopting an American strategy.
Export is now a major part of the development of music in France. In 2014, the music industry made 602 million euros from export, a number that has risen constantly since 2010, when it already represented 482 million euros. The Bureau Export was created in 1993 for professionals (labels, phonographic producers, editors, distributors, show producers, managers, agents …) to help their artists and their work expand globally. The Prodiss has noticed that it was difficult for an artist to profit from a tour aboard, that the cost was very high and that it was essential to get the right network of contacts beforehand.