Actualités
---
Music stands up for... Berlin's Threat to Live Venue (or how Berlin started to fight back)
5 min read
---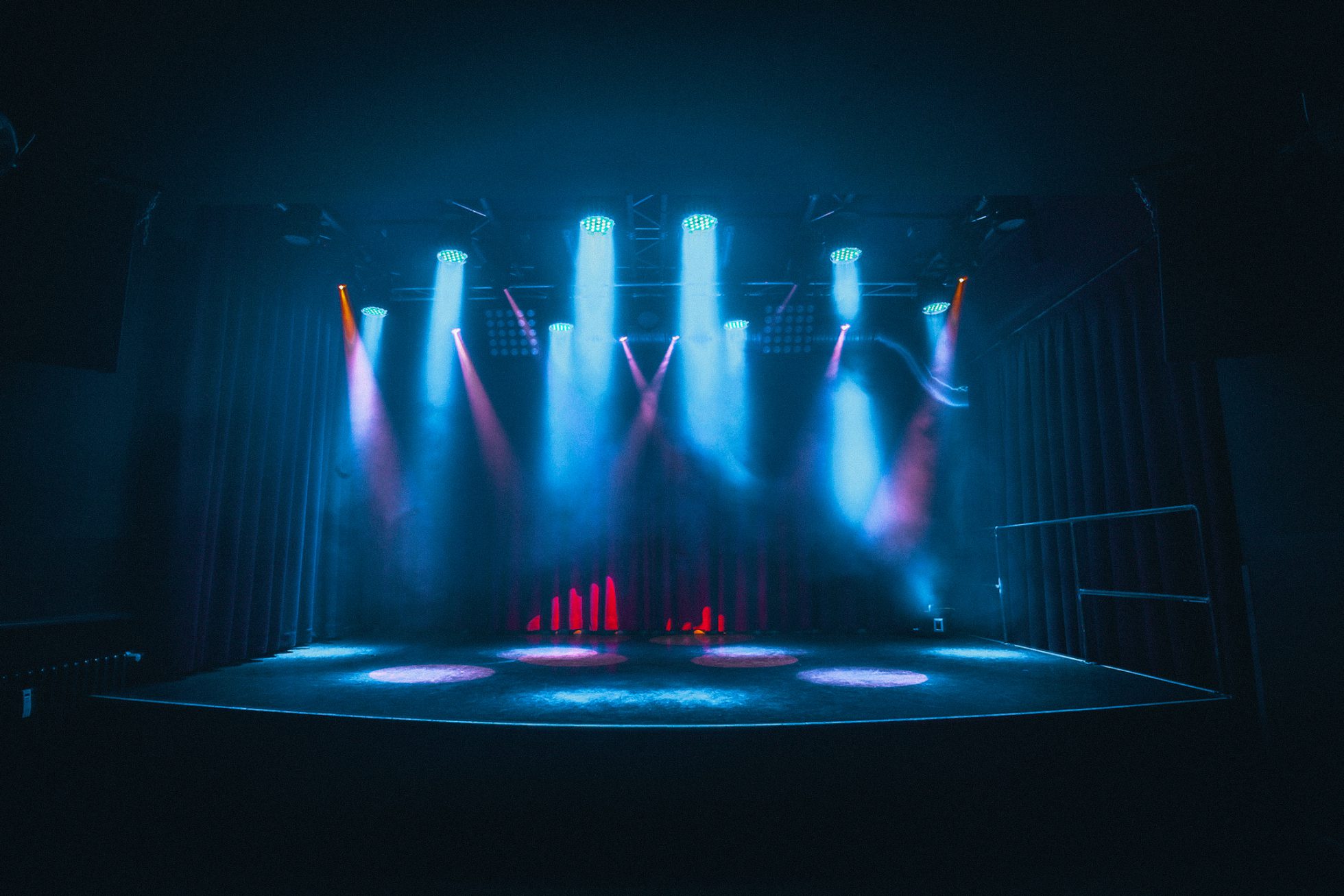 With a history that dates back to the turn of the century, Berlin's Privatclub — a live music venue in the heart of the Kreuzberg district — has now joined the long list of music establishments under threat from gentrification. With over thirty venues and clubs having closed down in the past ten years, and countless others threatened, Europavox spoke with Katja Lucker from the Musicboard Berlin to see what initiatives the city is taking to protect its musical institutions, and what the rest of Europe can learn from this.
It's of no coincidence that the rate of venues in Berlin that are closing correlates with the influx of investment, big-business, and rent prices in the city. Berlin officially has the fastest rising property prices in the world. Average house prices went up by 20.5% in 2017, meanwhile rent has rapidly gone up by 70% in the past decade only. Around 50,000 people move to the city each year from around the world, adding to the 18% migrant population that make up the city's 3,7 million inhabitants. In April this year, thousands took to the streets to protest, bringing in over 25,000 of the city's dwellers, looking to the government to protect them from skyrocketing property prices and the gentrification of the city.
The list of venues that have closed across the past decade reads like a history book of music within the scene. Not all spaces went down due to gentrification issues, some of the more iconic places failed to meet safety standards, such as Stattbad Wedding, and Neue Heimat, a throwback from when the community took over what empty spaces they could find once the Wall came down. Some spaces lost their licenses due to new developments and growing noise complaints; Icon, Ofen Bar (an open mic environment that even employed a headphone system to literally subdue the excess volume), and Bang Bang Club. Others just lost out to development and ownership changes; Horst, Bassy Club, Antje Øklesund, and more. Even the iconic SO36 that Bowie and Osterberg used to haunt, was threatened with closure back in 2009. The German's even coined a name for the trend; clubsterben started circulating in around 2013 to refer to the problem. And it was around this time that the community took notice, and started to fight back.
"I'm always concerned, angry and sad about what's happening right now," says Katja Lucker about the situation, talking to Europavox from her head office at Silent Green in Berlin's Wedding district. Lucker headed up and established the Musicboard in 2013 to help support and strengthen the local music scene. A lot of their work is involved in helping secure funding to support events and institutions, and sponsor artists and their affiliate programmes. They also are very motivated in involving the media to help shine a light on the developments in the Berlin music community.
"Compared to other German cities, Berlin is the city for music," Lucker states, "you can do very very big shows, you can do small music shows — you have a lot of different styles. It's a very vivid scene. There are a lot of people coming in, because there are a lot of opportunities." These opportunities though are being impacted by the attraction of startups and major tech firms to the city, increasing rental prices which put pressure on independent music venues and rehearsal spaces. "The worst thing is that these startups are coming to Berlin because of the subcultural music scenes, clubs and venues — they even say this in their interviews — and the next thing is that they are getting rid of these."
To counteract this conflict, one of Lucker's primary goals to bridge relations between investors, industry, and musicians, and to help create overall awareness. "The first thing Musicboard did when we started, was to setup a big workshop at Berghain. We brought the people together, inviting one of the club's bookers to speak to the Quarter Management [property], the Verwaltung [public administration], to politicians, to say what it means to 'do' Berghain. They would ask, 'how many people work here, and do they get money?'"
"And they're still talking about this. A lot of them really don't know what it means. They think: 'oh you have a club, you have a bar, you have a lot of money'. Running a good club is hard work. You have to show them and tell them, because they have a very different lifestyle, it's a translation between the different cultures. We also say to other countries and cities; 'you have to talk to your own people, your politicians, because they don't know what it means to work in the music scene, that the people are too old, that they've never been in a live club or whatever."
The Clubcommission is another Berlin based public body that looks to preserve, and to develop the city's music scene. "We try to work together to see how we can support each other in helping clubs, to give good advice when they have problems," says Lucker about their partnership. Lucker was actually one of the founding members of the Clubcommission, and is often seen together with the Commission's current manager Lutz Leichsenring in press conferences.
Alongside the Musicboard, the Clubcommission helped create The Clubkataster, a list and map of venues and music establishments that exist within the city — and that have existed across time. It's used as a resource to help influence city planners and developers on where they should and shouldn't build new spaces. "It's working well with the Clubkataster. The idea behind it was that the officers can see: 'there's a club, and we cannot accept that the investor is building up flats next to this.'" Together, the Musicboard and Clubcommission are working to help encourage investors to monitor the city's music scene, and also invest in necessary sound protection where necessary.
Investment and Awareness
At its heart, the Musicboard is a funding body, looking to support the future development of artists. Alongside its work in supporting artist development, it also helps support such festivals as the Torstraßen Festival, By the Lake Festival, and others. It's also behind the city's Pop-Kultur festival, which will take place for the fourth year running in August of this year. "We're looking to support independent musicians, and if we lose all the spaces then we're not able to support these young artists."
Tired of solely reacting to developments in the scene, Lucker talks about more progressive strategies to help bolster the community. "We are thinking right now about building a task force; to say what can we do if a property owner is coming in, waiting until your contract is finished, and then kicking you out," says Lucker.
Another strategy to help protect venues is to buy the spaces outright. "But not everyone in the creative scene has the kind of money to do this," Lucker states. One example she points to is the example of Alte Münze — a former minting plant — which has been bought back by the city of Berlin and now hosts a mix of art, culture and music, all under one roof. "You need more places like this. Cross functional, and independent."
The case of Privatclub is not in isolation sadly. Owner Norbert Jackschenties recently invested thousands of Euros into moving and renovating the location, and it has been a hub for international, local, and cultural activities. Bands such as Little Dragon have used the space to launch their careers, while the city's XJazz Festival has called the location home for the past three years. The building in which Privatclub resides was recently purchased by 'internet entrepreneurs' Marc and Oliver Samwer as a space for the startup community. The Samwer brothers have since sought more than double for the rent of the space and enforce restrictions on when bands can play and soundcheck.
To help assist Privatclub in its struggle for survival, Lucker employed an awareness campaign to help bring the venue's plight to the media. "We made a press conference together with the Clubcommission," she states, "the Senator for Culture and Europe, Dr. Klaus Lederer, wrote a letter to the owner of the complex, but with not such great results; they just want more money. Right now, Privatclub will stay for the next few years because they have a contract." In addition, Lucker also established meetups where those in the property and business sectors can come together with those in the creative community, where people such as Jackschenties can share their experiences and problems of running venues in such times.
"It's just capitalism, and it's happening everywhere," Lucker states. "We are losing space all the time, and we do not stop talking about this."