Actualités
---
Panorama: A brief guide to Neo-psychedelia in Europe
5 min read
---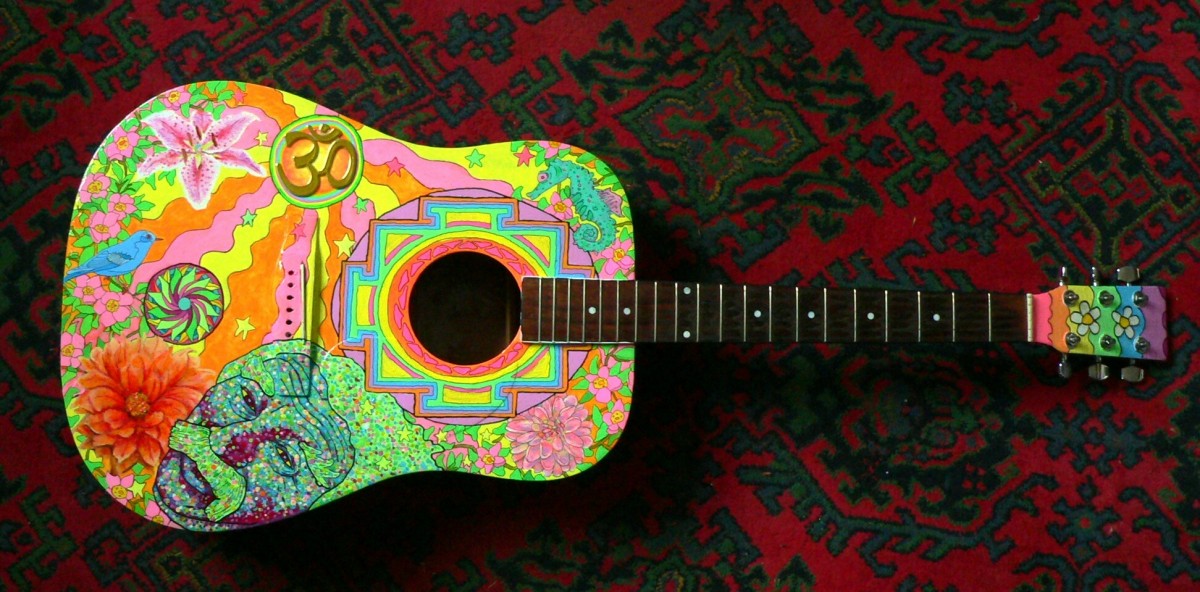 "Imagination is the only weapon in the war against reality." Cheshire Cat, Alice in Wonderland
Ah, psychedelia! Love and peace, acid, sitar and protests against the Vietnam War… but wait. We're not in the 60s, it's 2019. And we're not in California, we're in Europe. So what's the relevance here? And why is there a slew of new psychedelic bands?
Psychedelia has had a continuous influence on music since its stirring inception in the late 60s and has been one of the most popular revival genres. The late 70s resurgence with Echo & The Bunnymen's darker aspects of psych; the 80s significant developments in the style with the rich pop textures of Prince's work as well as the Paisley Underground movement; the 90s psych comeback with the upbeat psychedelia and the lyrical ironic parody of The Flaming Lips, the weird psychedelicized pop of Super Fury Animals and the mystical introspection of Spiritualized.  It is important to note that most subsequent neo-psychedelia came from isolated eccentrics, not close-knit scenes. Almost every decade brings with it many astounding psychedelic albums, with bands managing to win impressive amounts of press inches. Especially since the mammoth snowball effect brought on the world in early 10s by the Aussies Tame Impala and King Gizzard, contemporary psychedelic outfits started to emerge everywhere.
Most of these bands take elements from their hallucinogen inspired forefathers and blend them with indie, folk and electro. The psych trademarks are all there, in diverse colors bewitching to the ears: tempo turnarounds, complex riffs and vocals that verge on the flashy, lyrics with a cosmic vibe, and plump guitar-organ blends. The sprouting demand for synth-powered psychedelia has created a space for locally known bands to build international audiences in a way that wasn't possible before. Plus, it has motivated many emerging artists to explore their sound outside the once predominately underground genre without fear that there is no market for it.
At this moment there is an endless list of bands, in Europe alone, standing in the crossroad between rock music and technology, mingling styles, local cultures and languages under the colorful rainbow of neo-psychedelia:  Goat from Sweden, Garbanotas Bosistas from Lithuania, Nixes from Poland, Celestial Bums from Spain, Rancho Relaxo from Norway… we could go on forever. The new wave of European bands is definitely a trip! But through these assorted offerings, is there a common thread that unites the new generation of psychedelic cosmonauts?
EUROPE IN THE SKY WITH DIAMONDS
In contrast to US psychedelia, which was typified by its 60s main representatives like The Grateful Dead and The Jimi Hendrix Experience comes from bluesy rock & roll roots and is based on lengthy exploratory jamming, the European variety found inspiration in the British pioneers, of which The Beatles and Pink Floyd's Syd Barrett are prime examples.
English psychedelia was more artily experimental, influenced by the European avant-garde, the organized sound of Edgard Varèse and music-concrete. In the BBC documentary "Psychedelic Britannia", filmed in 2015, Jim McCarthy from The Yardbirds said: "We used to listen to classical music, Stravinsky, all sorts of stuff, and then, when we got in the studio, we were experimenting with it." Many acts from that time did exactly the same, like Procol Harum, whose magnum opus "A Whiter Shade of Pale" was loosely derived from Bach's "Air on the G String". Jazz was also a great influence on groups like Cream, who broke the archetype of the 3-minute pop song by going on extended and whimsical jams. Also, George Harrison became the first Western musician to play sitar on a commercial recording, broadly introducing the idea of experimenting with unusual instruments. Fast forward to today, there is a wealth of artists proving the style is alive and well in the 21st century and moving things forward in a very modern way. For example, Gwenno from Wales, is singing psych not just in Welsh but in Cornish too. Her dazzling 2018 album, Le Kov, established her as a visionary of synth-psych. Londoners Tunng are more inventive than most psychedelic folkies, adding weird instruments and electro beats to their odd core. Even Clinic return to their psych/post-punk experimentalism in 2019 with a new album  after a seven-year break, Wheeltappers and Shunters.
The psychedelic festivals throughout the continent are designed to showcase old and new talent. Beware though — it has nothing to do with a surface culture of trippy flower power hippies spreading the message of universal peace and love as if it's 1967 all over again. It is all about pockets of activity in every country, creative micro-scenes with a shared consciousness making contact via the web. The Liverpool International Festival of Psychedelia is now re-incarnated as PZYK, the O.Z.O.R.A in Hungary is a psych-tribal gathering, the psy-trance Freedom Festival in Portugal promises to bring "much love and light to this world", Croatia's MoDem is a week-long festival dedicated to ecology, and Voov in Germany is a psychedelic share of arts and music, to name a few. What makes this new version of psychedelia unique is its global nature. Bands from the U.S. play alongside acts from Denmark or Spain, something that would be unthinkable in any other period of history. Mind-expanding visual delights and acts from every corner of Europe, who stretch the possibilities of standard rock, are right there, on stage, calling us to open the doors of our perception.
The similarities and differences in psychedelic music deriving from each country of the continent, with its unique historical and cultural background is a pretty big issue. With the help of music journalists Noémie Lecoq and Ilko Čulić, we will take a deeper look into the micro-scenes in France and Western Balkans.
Neo-psychedelia in France – by Noémie Lecoq
In France, several summer festivals celebrate psychedelic music, including the Paris International Festival of Psychedelic Music (created in 2013, more commonly known as Paris Psych Fest) and the French branch of Levitation (the famous Austin festival specializing in psychedelia). Both of them have international acts in their line-ups, but also many French artists, thus proving the vitality of the local psychedelic movement.
Quite a few Europavox favourites have already played at both of these events: La Femme, Flavien Berger, Le Villejuif Underground, Orval Carlos Sibelius, Petit Fantôme, Moon Gogo…
The trend, like in other European countries, is mixing psychedelic music with other genres (indie rock, garage, electronic music and so on) with the help of new technologies, or using traditional instruments like the efficient guitar, bass and drums triad. As a consequence, psychedelia can be a point of convergence for some bands which would not have much in common otherwise: for instance, if we look at some guitar-oriented bands like The Limiñanas, Wall of Death and J. C. Satàn and compare them with electro-pop artists like Moodoid, Barbagallo, Zombie Zombie or Melody's Echo Chamber, all of them have a very different approach of music, they have chosen different genres to express themselves but they still have at least one common trait – their love for psychedelic sounds, which they show in various ways.
The tradition of psychedelic music has never disappeared since its early days in the 60s. It has had a strong influence on the French Touch movement in the 90s and it remains a source of inspiration for the new generation today.
Neo-psychedelia in the Western Balkans – by Ilko Čulić
In former Yugoslavia, on the territory now better known as the Western Balkans, neo-psychedelia emerged in the early 80s with the release of an excellent LP, Lisce prekriva Lisabon (Leaves Cover Lisbon), by the Belgrade post-punk band Elektricni Orgazam (Electric Orgasm). This band was deeply immersed in the variety of psychedelic sounds and colours including the Serbian version of Rocky Ericson's psych garage classic "I Walked with a Zombie" included in the movie soundtrack of "The Black Bomber".
Over the last decade, the city of Belgrade has risen again to become the regional capital of psychedelia and the hometown of highly promising new artists like Halftones and Ti (You). The 4-piece band Halftones, fronted by female singer Suzana Sumrah attracted many psychedelic rock fans with its colourful and powerful 2018 EP, Brda sna (Hills of Dreams). The members of psych electro-pop duo Ti also did well with albums Vidimo se! and Zivot u dvoje and even better on the festival stages of EXIT and INmusic. In neighbouring Croatia, a much older late 90s acid jazz soul combo Mayales made a very successful switch to psych pop with their latest album Simbol za Sunce (Symbol of the Sun). Another Croatian band Pridjevi (meaning Adjectives) had a good start with the mix of psychedelia and indie folk on their self-titled debut album. Finally, the most enthusiastic psychedelic freak of this region, Klemen Breznikar, comes from Slovenia. Klemen is not a musician but the founder and editor of the online underground music magazine It's a Psychedelic Baby, which put the kaleidoscope in full effect with contributors and readers from all over the world.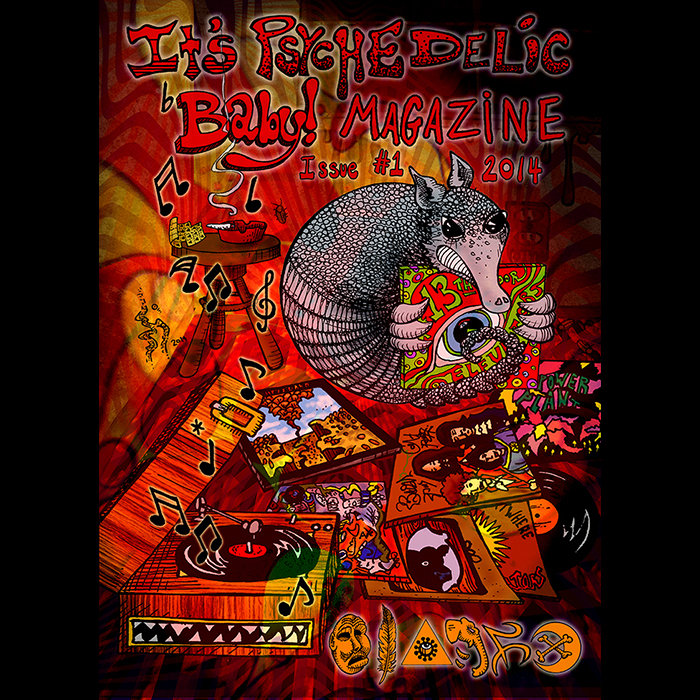 Neo-psychedelia in Greece
In Greece, the genre grew sporadically in the 60s and 70s. But it was the pioneering work of Socrates Drank the Conium, Aphrodite's Child, Poll and the prog-psych pagan textures of Akritas during the years of Greek military junta (1967-1974) which established the connection between the style and local religious/folkloric themes. As for the 80s and 90s, Purple Overdose were the only local band still stuck in the Woodstock period that tried to recreate the 60s sound and atmosphere.
Nowadays, modern psychedelia is a micro-scene on its own that finds a great audience. The annual psychedelic festivals, ΨΧ (i.e. Greek acronyms of psychedelia) in Athens, is designed to showcase the talents, old and new, who emerge from this hot musical community with a shared consciousness; and there are other summer festivals, like Revision Festival in the island of Evia, as well as Free Earth Festival in Halkidiki, targeting the increasing psy-trance audience. New bands emerge in the country, recalling old motifs but, above all, contributing essentially to the genre with new ideas. The style is characterized here as well by its dense production, complicated sound palette, and folk or electro melodies, with the common characteristic of the English language (in contrast to early local acts). Legions of young bands like The Noise Figures, Chickn, The Bonnie Nettles, Whereswilder, Holy Monitor, Bazooka and Naxatras create lush soundscapes, using swirling synths and electric guitars to create a wall of sound that is both otherworldly and catchy. The future promises a lot for new music in Greece as bands continually emerge with a solid foundation to build upon, one of abrasive creativity, and unorthodox flare.
A (FINAL) LOOK INSIDE THE RAINBOW
Essentially, psychedelia has always been THE place for free thinkers. That, alone, raises inevitable questions: is all experimental and mind-blowing music psychedelic? That being the case, any musician who's not playing by the rulebook is considered psychedelic?
The problem with the word "psychedelia" is that it has fallen victim to the rhetorical squabbling in popular criticism between those primarily wanting to classify music and those primarily wanting to describe its effects. Just a kind reminder: psych is a subgenre, while psychedelic experience is an essential part of life. That's the principal distinction between psych, as an easy "catch-all" for period fetishists who copy-paste the look and sound of late 60s, and psychedelia, as a wider philosophy, an encapsulation of the innovative. In contrast to previous psych revivals and hippie-come-lately acts, the best current exponents do not mimic the past. They do use modern technology to create something that sounds old but there's usually a modern twist, such as a clever mix of genres, that separates them from shameless imitators like the 80s Paisley Underground.
Psychedelia demonstrates the visual aspects of music. Today it is ultimately more diverse than it has ever been, and the wider array of voices available to music listeners makes it stronger than it has ever been. Its incredibly detailed compositions combine cinematic ambitions with studio trickery, and the emphasis on texture turns it into a magical "spectacle" that the audience can visualize with its mind. Without this space for the listener to infiltrate and journey into, in my opinion, it can't be called psychedelic. It's like a cyclone whirlpool, really. With spiral levels, interpretive forms and peculiar pauses, crafting an engaging chaos that draws the listener to its colorful storm. It is a way of realizing the need for spirituality as a reaction to our materialistic world. And therein lies the persistent critique of psychedelic music, that it is escapist and apolitical. And what if it is? What's wrong with the transcendent state of mind?
By layering, distorting, and soloing, containing space for the listener to dream and think but, most of all, feel, dislocating and dazzling, forward facing and imaginative, free from traditional norms and forms, helping us think with the heart and feel with the mind, expanding our emotions and driving us to look inward. That is the proper soil for psychedelia to sprout.
Plant with care, folks; and with your mind open.