Actualités
---
Panorama: the Luso-Afro beats, when Portugal meets Africa
5 min read
---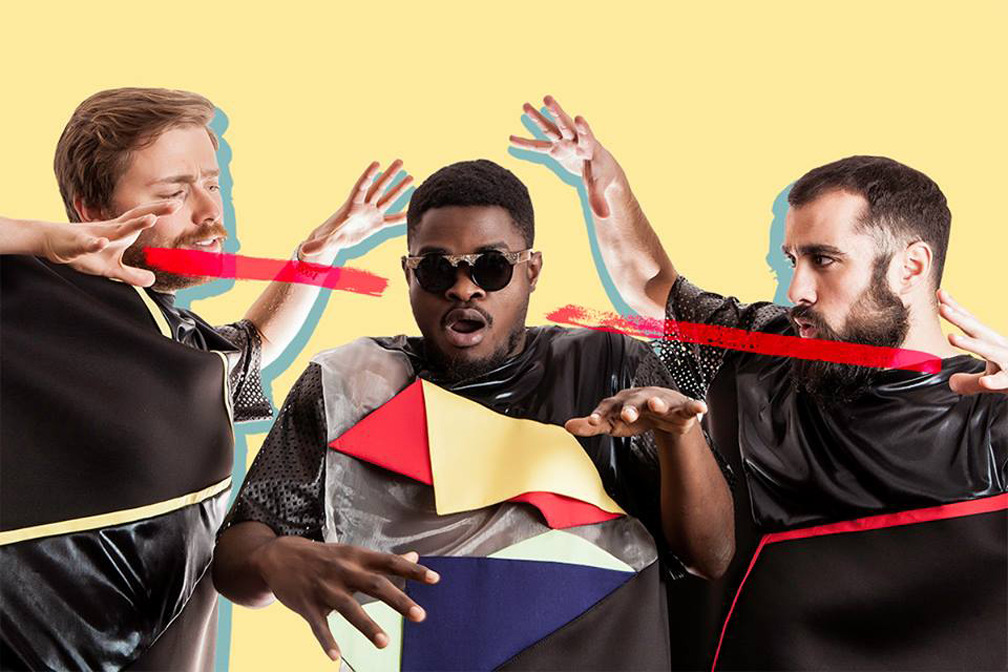 When young young Portuguese musicians meet African influences, rhythms are crazy and music unexpected: get set, ready, sweat, the Luso-Afro beats will soon conquer the world.
It began in Africa
In 1415, Portuguese troops gained control of Ceuta, a city on the north coast of Africa, sharing a border with Morocco. According to history, this was the first encounter between the Portuguese and the Africans. And it wasn't peaceful. Portugal wanted control over shipping in the Mediterranean, and Ceuta was the right place to get it.
After the attack on Ceuta and during the 15th century, Portugal conquered several African countries, such as Cape Verde, São Tomé and Principe, Guinea-Bissau, Angola and Mozambique.
Only in the 19th century did European countries begin to move out – some with good will (I don't remember any at the moment…), some at gunpoint and with bullets flying (maybe it's more accurate to say all of them – but I'm not a history expert). For instance, just in Portugal between 1974 and 1975, more than 500,000 people returned from Africa.
Writers such as Pepetela and Mia Couto, painters such as Malangatana and Eleutério Sanches, and musicians such as Bonga, Cesária Évora and Duo Ouro Negro – so many great African artists came from former Portuguese colonies during that period.
The new generation
Pedro Coquenão (aka Batida), Marlon Silva (aka DJ Marfox), Rui Pité (aka DJ Riot, Buraka Som Sistema) are some of the seeds that sprouted from this movement, and their music is reaching more than just Portugal. They're conquering the world.
In 2016, Batida released an album with Konono Nº1, the Congolose group that has already collaborated with Björk and Herbie Hancock, and is currently touring the world (USA, South America, Africa, Europe). DJ Marfox saw Warp Records release his work, while his latest EP for Principe Records, Chapa Quente, charted on several "best of 2016" lists (Thump, Crack, …). And we saw Buraka Som Sistema tour the world (USA, South America, Europe), as well as go on hiatus after ten years on the road.
Now let's rewind to 2006.
During that summer, Massive Attack and Hot Chip came to play in Lisbon at [email protected] Festival. The bill also featured Diplo, DJ Marlboro and Buraka Som Sistema. On that night, I saw the crowd dance to kuduro, funk carioca and other "strange beats". So many different people reacted to that music. It was such a good party! And probably proof that these tunes could spread far and wide. And the tone was set.
In 2008, Jaimie Hogson of The Guardian wrote the following after a Buraka Som Sistema show in London: "Relentlessly inciting the crowd to bounce refrains off them and grind to pummelling kick drums, it's clear that the audience are as much a part of the show as any of the group's members." It was all about the party, bouncing to beats like 'Sound of Kuduro' or 'Wegue Wegue'.
Something new
At the time, Batida (under the alias DJ Mpula) was also working on something. Something new. They gave him access to a bunch of old Angolan records from the 1960s and 1970s, some of which had never been released before. His approach was a bit heavier. If you listen to 'Bazuka', Batida's first ever track, the message is political, socially engaged. The lyrics go: "Dos Santos is my mother, Savimbi is my father." Dos Santos has been the Angolan president for the last 37 years, while Savimbi was a member of the opposition, killed by government troops in 2002. And the voice that speaks the lyrics belongs to a young fighter who was wounded in the civil war.
Buraka Som Sistema, Batida and DJ Marfox are building a reputation in this small country on the far west of Europe. The history goes way back, and we're aware of that. Pedro (Batida): "Lisbon is a collective synthesis. You just need to look at a map and see the history of this place. It's easy to understand from where we brought our food and inspiration. Portugal faces the Atlantic Ocean and is so close to Africa."
Music is probably the biggest fuel for changing the perception of Africa, at least in Portugal. In recent years, artists such as C4 Pedro, Nelson Freitas and Anselmo Ralph (African artists from the former colonies) became huge, playing to more than 10,000 people on their own.
Conquering the world
This blend of beats from Portugal is not only increasing in popularity in Portugal, it's conquering the world. DJ Marfox's unique electronic mix of dubstep/grime sounds, infused with funaná, tarraxinha and kuduro (all African music genres) is gaining more and more media attention. For instance, Philip Sherburne, contributing editor at Pitchfork, is one of the journalists that are really into this new mix, as he tell us. "I saw Marfox play at Unsound, in Poland in 2013. Watching the response from that crowd was amazing — most people there had never heard of Marfox before, but his music made an obvious and immediate impact. Since then, I've watched something similar happen across the world with Marfox, Nigga Fox, Nervoso, Nidjia Minaj and the rest of the Principe Records crew. I feel like now, more than ever, people around the world are hungering for electronic music that doesn't sound like the same old thing we've been listening to for years."
I must recommend a trip to Portugal to fully understand this new music. Rui Pité says that today Portugal is "a mix of cultures from many, many years ago, and it feels like we live in a time when we agree that Portugal is cozido (traditional Portuguese food), but also muamba and cachupa (traditional African food)". There's more than music around here, but the music is really exciting.
These artists are the tipping point of this music revolution. If you want to go deeper, listen to acts on the Enchufada label (owned by Buraka Som Sistema), such as KKing Kong, Rastronaut and Dotorado Pro, as well as Octa Push, Throes & The Shine or DJ Satelite.
When planning your trip to Lisbon, make sure you don't miss the Hard Ass Sessions at Lux, a monthly night that is promoted by Branko (the producer of Buraka Som Sistema, alongside  Rui Pité and Andro Del Pozo), or the regular nights of Principe records at Musicbox. To have enough energy to dance all night, go to the Casa Mocambo restaurant for a cachupa or perhaps taste the cozido at Os Courenses. And don't forget to wear comfortable shoes.