Actualités
---
PR agencies in the European music industry: Ephélide and Factory 92
5 min read
---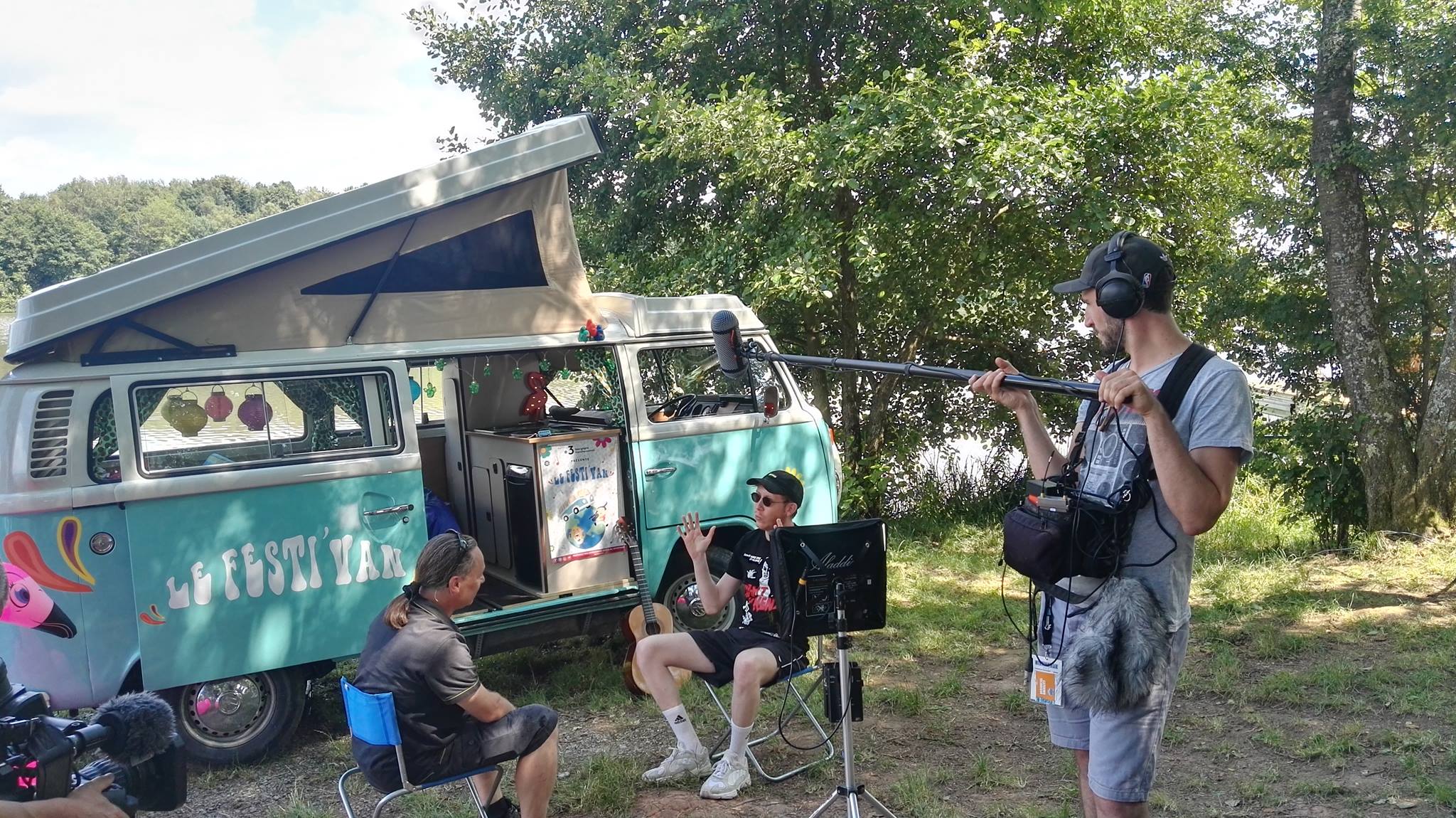 A PR agency is a discreet but fundamental link between artists, journalists and the audience. Their main mission is to promote their clients (in this case, bands or music festivals), but they often go far beyond that – marketing, consulting, imagining new strategies adapted to each artist, sometimes managing artists, relying on traditional media but also new technology and social networks.
This fascinating behind-the-scenes job is not often in the spotlight, but it has always been a crucial element of the music business. How do PR agencies highlight the diversity of European music? How do they break down the barriers to promote it? How has their job evolved in 2019? These are some of the questions that we had in mind before meeting two of the most dynamic press agencies in Europe, Ephélide and Factory 92. The former, Paris-based Ephélide, works for some of the most famous French festivals (Rock en Seine, Les Eurockéennes, Art Rock…) and artists from all over the world (Marilyn Manson, Underworld, Paul Weller, Biffy Clyro…). The latter, Hamburg-based Factory 92, specializes in the GSA region (i.e. Germany, Switzerland and Austria) while maintaining a strong international approach. Let's try to find out what they do exactly and how they do it so well.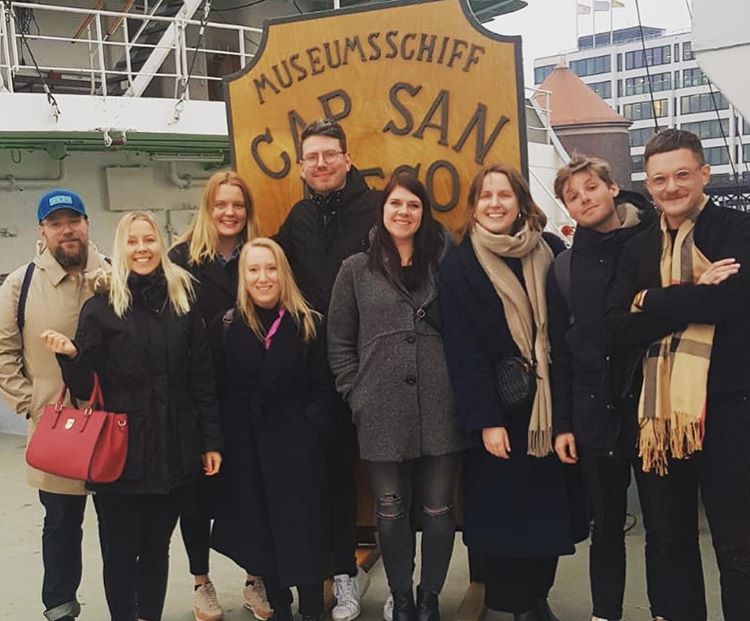 How did your agency start? Where does the name come from?
Christian Holl Buhl (Factory 92) – Factory 92 was created in January 2013 as a merger between my previous agency (The Rocking Factory) and my business partner's. We already had quite a lot of clients that we brought together. If we go back to the start of those two previous agencies, we actually have been working in this industry for quite a while, about 15 years. The name Factory 92 is a reference to football. 1992 is the year Denmark won the European championship, which was a big surprise. It's not meant to celebrate that, it's mostly a metaphor for delivering big results with a good strategy, which is what we want to do. It's an honest job, because clients can't afford to keep you working for them if you cost more than what you help accomplishing. You're only around if you bring some value, you can't hide.
Nathalie Ridard (Ephélide) – I started working as a PR in 1996 and Ephélide began in 2000. I was on my own to start with, but I very soon asked other people to come and work with me because I had too many projects to deal with. I didn't want to use my own name for the agency, so I chose Ephélide. I was looking for a word that could describe me: it's the scientific word for a freckle, and I'm a redhead. There are now five people in our team and Ephélide has been going on for 19 years.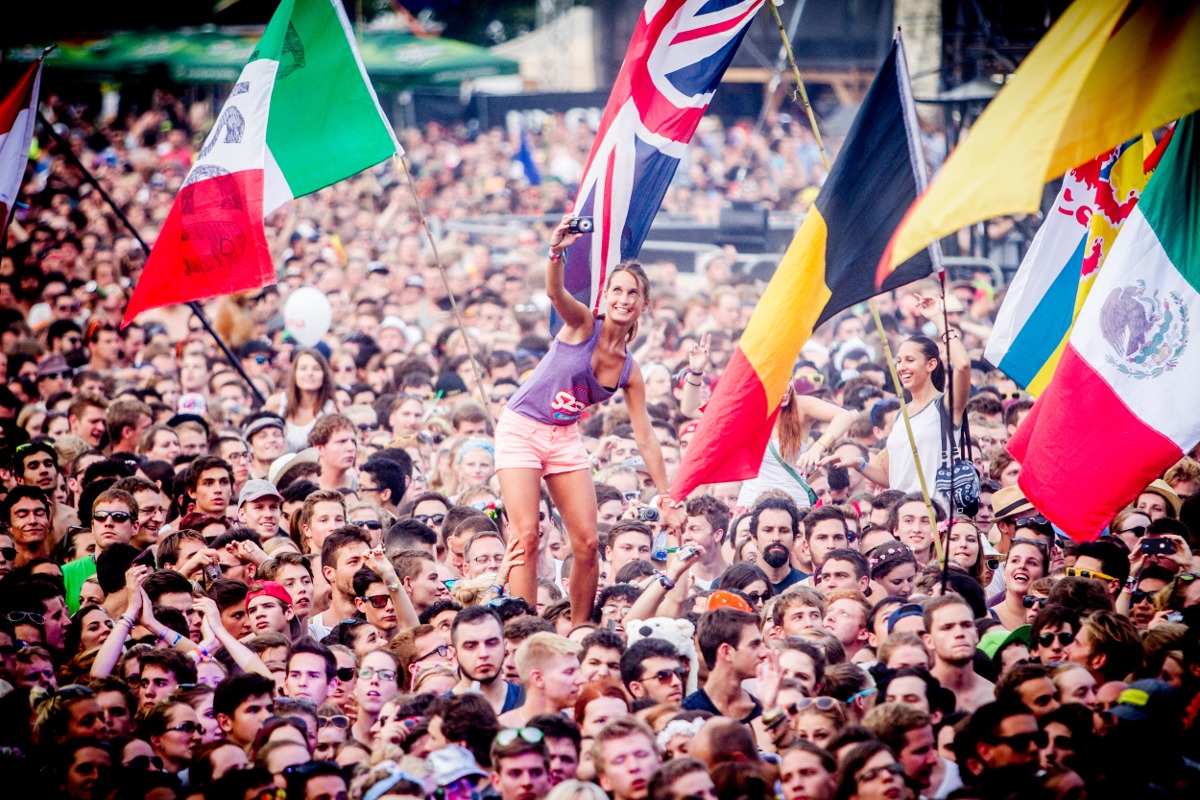 What are the characteristics of your agency?
Nathalie Ridard – I've been working with the media for 20 years, from the smallest to the biggest. Since then, I have created a real relationship with music journalists. Each person in our team has a specialty, I deal with national radio and TV. Catherine is in charge of the national press, Marion, deals with local media and tours, another Marion is our head of online media and social networks and Clémence takes care of the follow-up with the clients and manages the internal and external communication. We work for festivals, events, album releases, tours and special shows. We understand perfectly the specificities of the French market, we help producers and artists to obtain a better grasp of French media expectations, advise them in their decision making process – choosing a single, a video, a partnership – and define their marketing strategy so as to optimize results.
Christian Holl Buhl – What makes Factory 92 unique is the fact that it's an internationally-driven agency, whereas most PR agencies in Europe focus on one country. We had the idea to do that because Germany is the biggest music market in Europe. On the one hand, we have chosen to work on the German market: tour PR, festival PR, radio plugging… on the other hand, we also work a lot outside of the country: for example, we've just helped five different music export offices at Eurosonic and we also do the PR outside of Germany for c/o Pop, which is a German music showcase festival. I have always loved working like that, it's in my background. I'm originally from Denmark, I grew up in Brussels and my first agency focused on helping Scandinavian clients with music export. One shouldn't forget that agency work is also about curating a strong and synergetic portfolio. Working across the borders gives us an entirely different opportunity to plan our roster or our project portfolio and the result has really surpassed our expectations. It's what you hope for when you merge, but you never know!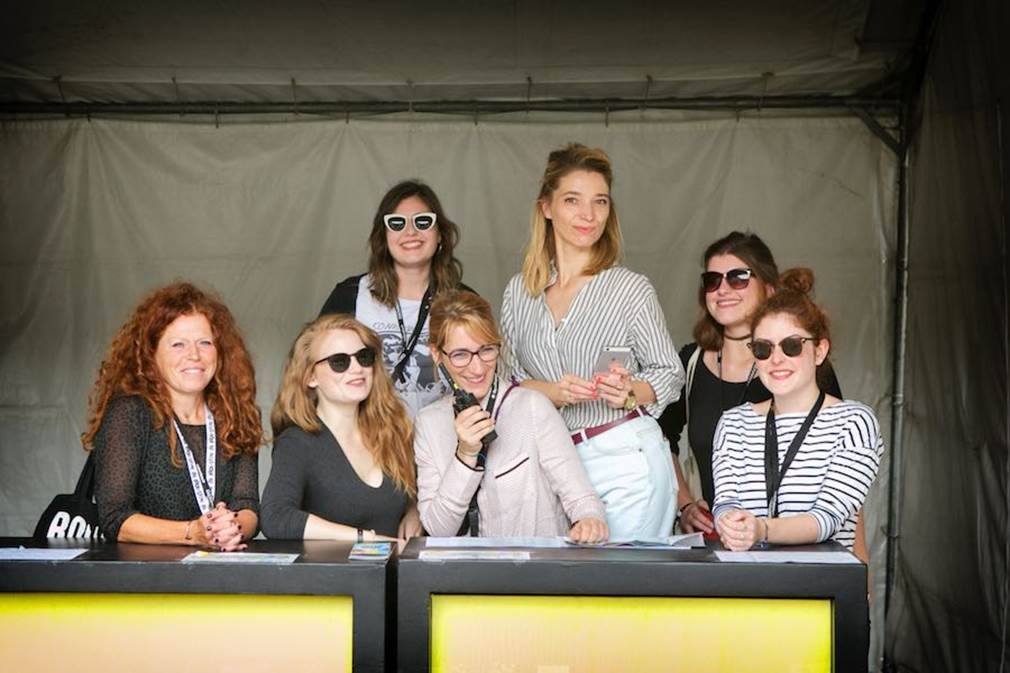 Besides promotion, agencies often work on careers development, marketing, etc. Do you think PRs agencies can be underestimated sometimes?
Christian Holl Buhl – I think we're often forgotten. If we look at the trade press, there's not much on PRs. Maybe it's because of the PRs agencies themselves, they tend to be quite competitive towards each other, which I find a bit silly to be honest. If you do a good job, there will be work for you. In the beginning, when we started the company, we often had a hard time getting enough education. It seems that students in music management either want to be bookers or A&Rs. The career path of PR doesn't pop up that often. When we open a position for a job, we don't get thousands of applications, whereas a position for a festival booker will get a tsunami of replies coming in. Ironically, I think there's a lack of branding or understanding of what PR means, but in fact some PR agencies do turn over quite a bit of money and people could be surprised. It's not like nothing happens business-wise. I also think most PR agencies, like our own, are small teams. We have seven full-time employees and two interns, so it's a small office. But if you're good and have initiative, you can get into a lot of networks very quickly. At the beginning of your career, if you're working in a major label you'll most likely be stuck in a back office somewhere with not so many responsibilities, whereas the young talents who work in PR agencies go to conferences and shows, they talk to record labels, booking agencies, the media. They're always connecting, both with the recording and the live part of the music industry.
One of our employees has just travelled to Canada to represent us at a conference, another one has been to Slovenia recently and we had five people at Eurosonic. It's not just the boss that travels, it's the entire team. I think it's interesting that you're completely connected all the time and if you're good at it, you can open so many doors. It's not just about talking to the press. Our agency is more complex than that. We're also into marketing and consulting. Our job is to connect interests, it's almost like lobbying. That's the way we often see it internally. We try to understand the interests across the music industry: what our clients need, what our networks need and how to connect them. There are many roads towards success which go way beyond just calling someone and convincing them. To create visibility around a client is often part of industry politics. It's not just about having the best possible event or artist, there are many other things that come into the picture. That makes agency work very interesting.
Catherine Gaud – Many people don't know how PRs work, or what this job means. Sometimes, we realize that some artists or some of our institutional clients don't know precisely how the media work, it can look like a secret world from an outside perspective. It's part of our mission to explain how they can get media attention, by stressing this aspect to journalists, in that timing. Big companies can have excellent communication or marketing departments but they are not necessarily adapted to the language of the media or the specific codes.
How has your job evolved over the years?
Nathalie Ridard – Our job has evolved a lot. When I started in 1996, I worked with fax machines! New technologies have revolutionized the way we work. In my opinion, emails are a great tool but PRs shouldn't rely on them only, because we don't get many answers by email. It's still important for me to talk to people on the phone or in real life to maintain a closer relationship and know individual journalists better, what they like or dislike in music. With the development of social networks, artists are now able to communicate themselves with their audience whenever they want, but they don't know how to do it with the media.
Catherine Gaud – I think our job follows the deep transformation of the media. For a long time, the media were the only opportunity for the audience to have news or hear from the bands they liked. Today, there are other alternatives outside of the media. The notion of visibility has changed too. More and more, success is measured in terms of likes, followers or views on YouTube, but there can be a kind of confusion. Many mutations are still happening on different levels.
Nathalie Ridard – French journalists are still very attached to the physical object, the CD, whereas in other countries links are more accepted. Another example: radio playlists are very limited, about 40 songs, which is not the case in the UK where there are different playlists and they change quickly, in only a few weeks. In France, the pattern is more like working three months to get one song in a playlist and it will stay there for three months or even more. There are fewer and fewer TV shows with live music and we have to explain that to the foreign labels we work with, from Germany, the UK or other European countries. It takes a lot of time because there are fewer possibilities.
Catherine Gaud – In the French market, there is also a specificity for music played on the radio or TV: we have quotas for French-speaking artists and for new songs. We also have a huge radio network, national radios, but also local ones, students radios, etc. They are very strong in people's everyday life, and not only in big cities.
Nathalie Ridard – Artists still need the help of PRs agencies to make a name for themselves. Internet has its limitations. To have access to the general, national media, they still need someone who has a real relationship with the media. Journalists get many emails and many new albums to listen to every day, so they can't take their time to answer to every single project. There is less money in this industry, so we can't plan big promo trips abroad or in other regions of France like we used to do before.
Catherine Gaud – With the records market, the democratization of the making of music and the crisis of the media, many things have totally changed, but we still love our our job and working in the music industry in spite of all that!
Christian Holl Buhl – Our job has definitely changed a lot because music has changed a lot too. If I compare it to 2013, we can see now the importance of influencers, Spotify playlists and all these new media channels. Things have changed massively. Germany has been evolving more slowly than Scandinavia. I think France is a bit in between the two chairs. The German audience is more conservative, they don't switch immediately to a new thing, they need to look at it for a while before they actually make the jump. In 2018 and 2019, there's been a big collapse in the conventional media. A lot of important media had to close their doors and they have been replaced by new platforms, podcasts and so on. We need to update the way we work all the time, but that's fun, honestly! Communication never gets boring. There's always a new challenge waiting for you.