Actualités
---
Record breaker: Cheptel Records (Switzerland)
5 min read
---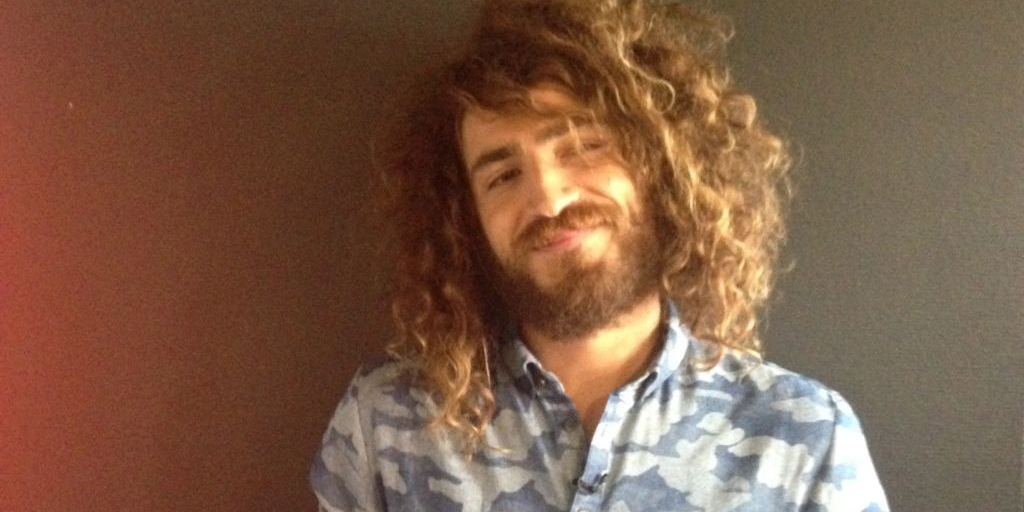 Meet co-founder of Geneva-based Cheptel Records, Robin Girod, home of an exciting new wave of French singing Swiss bands.
A brand new wave
They're Swiss, they're fresh and they're all signed to Cheptel Records. For two years now, the small Geneva-based label has been promoting a brand new wave of rock, pop, folk and hip-hop acts with one thing in common: they all sing in French. The label is headed by three musician friends, Robin Girod (ex-Mama Rosin, Duck Duck Grey Duck), Martin Conod (Le Roi Angus) and Nicolas Scaringella (Adieu Gary Cooper). Together, they've already released 16 records by bands hailing from the French-speaking areas of Switzerland. Robin Girod tells us about this exciting venture.
What's the story behind Cheptel Records?
Robin Girod: It all began three years ago. One day, my friend Martin Conod told me he was looking for a label to release the first album for his band, Le Roi Angus (psych-pop from Geneva). At that time, I was certain he was going to find one, because their music was great. But it appeared that no one wanted to support them, to my big surprise. So, with Martin and another friend, Nicolas Scaringella from the band Adieu Gary Cooper (noise pop from Lausanne), we decided to create in Geneva a small local structure to publish Le Roi Angus. One thing leading to another, we soon realised that a lot of very cool bands were flourishing in town and we decided to help them too. That's how Cheptel started.
Have you been inspired by existing labels in creating Cheptel?
Yes. We feel, for example, very close to some of the San Francisco independent labels, such as Castle Face Records or Empty Cellar. They're all small structures created by a bunch of friends who want to help other friends, like us.
You mainly sign French-speaking bands. Was this a conscious choice from the beginning?
Our first  three releases (Le Roi Angus, L'Ecurie, La Bande à Joe) happened to be French-singing bands. So this set a natural artistic line. Then, we realised a lot of people around us were able to write in French, with a lot of personality. This convinced us to focus on this specific kind of bands.
« Our bands convey something exotic »
Does this limit your artists'export potential to French-speaking countries?
I don't think so. In my experience, it's harder for a Swiss artist who sings in English to exist abroad, especially in England or in the States, because he finds himself competing with a lot of other artists from those countries, who do it better than him. By singing in their mother tongue, ", something of their own, for the non-French countries. This makes them different. Anyway, our priority is not to make them play abroad. There is a buzz around the label and those bands at the moment in Switzerland. We didn't expect it. This is already great!
Cheptel's artists are part of a larger movement of new French-singing indie bands who come from France, Belgium and Switzerland. How do you analyse this trend?
For years, French-speaking artists had a complex about singing in their mother tongue. Mainly because of big icons such as Alain Bashung or Serge Gainsbourg, who brought its artistic expression to a very high level. But I think it was time for a new generation to take hold of it. French bands like Feu!, Chatterton and La Femme have paved the way – it's a good thing. But I think that in this renewal Swiss-French bands feel freer than others, mainly because we don't have big musical media here. To my opinion, this gives bigger freedom to our local bands to develop their own writing skills in French.
Recently, you've published the album of a Belgian singer, Musique Chienne. She's the first non-Swiss artist on Cheptel's catalogue. Do you plan to release more foreign bands in the future?
Yes! Being Swiss has never been the criteria to be on Cheptel Records.
Membership fee
Do French and Belgian bands find it interesting to be signed to a small Swiss label?
Of course. An unknown band is always pleased to get a label's interest, wherever its origin. Moreover, Switzerland has now a good reputation among the European music scene. So yes, it is definitely interesting.
How are Cheptel's activities financed?
Until a few months ago, every artist who was signed on Cheptel had to give 500 Swiss francs to the label. It was a kind of membership fee. We used this money to do all the promotion work and, for some bands, to pay the pressing of their records. In contrast, the receipts coming from the records' sales were fully left to the bands. Now, it works differently. They don't have to give us money anymore but we own now a part of their copyrights, as any label would do. Despite this new system, everyone who is working at Cheptel's office is still volunteer. We still don't get true incomes.
You publish CDs, vinyl and tapes. Which format is the best seller?
It depends, there are no rules. What is certain is that all of our bands want to press vinyls. Of course, the tape is making a come-back, but it's still mainly for fun.
What are your upcoming releases?
We are close to release Adieu Gary Cooper's second album. The record is really great, really well produced. We're going to do a lot of promotion for it. We'll have the second album of Gros Oiseau too, an electro-punk band from Geneva. And finally the first album of a young folk singer, Melissa Kassab, from Geneva, too. It's gonna be great!