Actualités
---
Refugee star, in memory of Charles Aznavour
5 min read
---
The history of European pop music is full of amazing stories with a migrant or refugee background. Once upon a time, a young Parsi boy Farrokh Bulsara escaped the ethnic conflict in the East African island of Zanzibar and landed in London with his family to become the superstar known as Freddie Mercury. Or remember the Tamil girl Mathangi Arulpragasam who was rescued under dramatic circumstances from the bloody civil war in her native Sri Lanka and later took her place on the global stage as the first lady of UK hip hop under the moniker M.I.A. In the 1990s, when the traditional Trans-European migrant route from East to West was reopened because of the civil wars in the Balkans, among the youngest refugees from the province of Kosovo was one-year-old baby girl Rita Sahatciu Ora. Just take a look at her now and you'll see the brightest refugee star of the early 21st century. After conquering the Western world Rita Ora and her fellow countrywoman Dua Lipa have been officially recognised as cultural ambassadors of the new Kosovo state and highly praised as true national heroines of the Albanian people with a strong influence in the young women emancipation movement a in patriarchal society.
While little Rita was still on her way to the safety of London, a terrified ten-year-old Bosnian war refugee boy, Adnan Hamidovic aka Frenkie, arrived in Deutschland where he discovered its hip hop culture while hanging around with his classmates. In his teens, Frenkie started rapping in German but soon he moved back to Bosnia and made powerful conscious lyrics in his native language. Right now, he's the leading hardcore rapper all over the Slavic Balkans with his last album recorded in Tokyo for major label Universal. Titled Egzil (Exile), Frenkie built another strong link with his previous personal refugee experience. After devastating civil wars, big parts of the Balkans region faced troubles once again, this time including a high unemployment rate and an exodus to the West in search of a better life. Ireland quickly became the top destination for a new wave of Croatian economic migrants. Even Croatian pop and rock bands followed their expatriated audience with now regular club gigs in Dublin and Cork.
In the meantime the strong  words "migrant" and "refugee" covered the entire EU political arena with harsh repercussions on public opinion in European societies. An endless influx of desperate war refugees and illegal migrants coming from Africa and Asia to put the "Fortress Europe" under siege is bound to be a tough topic. Yes, the idea of multiculturalism is gone, maybe forever, but thousands of people from faraway countries still arrive every day to stay among us. Having been integrated quickly and easily, some musically gifted girls and boys from migrant or refugee families could well enter the pop charts just like Rita and Freddie did in the past. The migrant factor is still less visible in indie rock or synth pop but has become almost crucial for the rise of European hip hop, R&B and reggae music. There are also many foreign-born artists who choose to remain bicultural with deep roots in their motherlands and have found their place in the spectrum of world music by making various ethnic inspired crossovers. They may not be ultimate favorites to reach the top of the charts but the finest among them could play important roles in the new (pop) cultural diversity of the old Europe.
We all know the saying that says that "music has no borders". Now, we can learn something about the migrant influence in the music life of different countries thanks to the contributions of other Europavox correspondents. Noémie Lecoq writes about France, Dan Cole for Germany and Gonçalo Castro for Portugal.
Migrants in French music by Noémie Lecoq
France has been the adoptive home of many generations of foreign families over the last century. Some of them were fleeing war, persecution or famine. Others came from former French colonies – decolonization mostly took place between the end of WWII and the independence of Algeria in 1962. These families have become integrated into society, they had children who had children too, and so on. Many successful French musicians come from these successive generations with an immigrant background. More often than not, they embrace their roots and they feel connected to the country where their parents or grandparents were born, even though they were born in France themselves and are French citizens. For instance, a lot of French rappers sing about their North African origin in their songs. The most successful artists in the French scene have mixed origins: Aya Nakamura (born in Bamako, Mali, and raised in the suburbs of Paris), PNL (two brothers who had an Algerian mother and grew up in a Paris suburb), the twin sisters of Ibeyi (whose father was a Cuban musician and whose mother had Venezuelan-Tunisian parents), or Youssoupha (he was born in Kinshasa, DRC and settled in France at age 10). Another Europavox favourite, PLK, has Polish roots on his father's side.
Looking back on the history of French music, we realize that artists of migrant origins have been part of the French charts since the development of pop music in the Sixties. Internationally-acclaimed Charles Aznavour was born in Paris – his parents were Armenian immigrants who have fled the Armenian Genocide to take refuge in France. Serge Gainsbourg and Michel Polnareff also have this foreign background although both were born on French soil – the former was the son of Jewish Russian migrants and the latter had a Russian father. Manu Chao's Spanish parents emigrated to France to avoid Franco's dictatorship. The Israeli-French singer-songwriter Yael Naim has lived in both of her countries in her childhood. Another example is Etienne Daho, one of the most fascinating artists in French pop, who was born in Oran in 1956 (French Algeria at that time) and came to live in France when he was eight after the Algerian War. Immigration has brought to France all these great artists who make French music interesting and alive.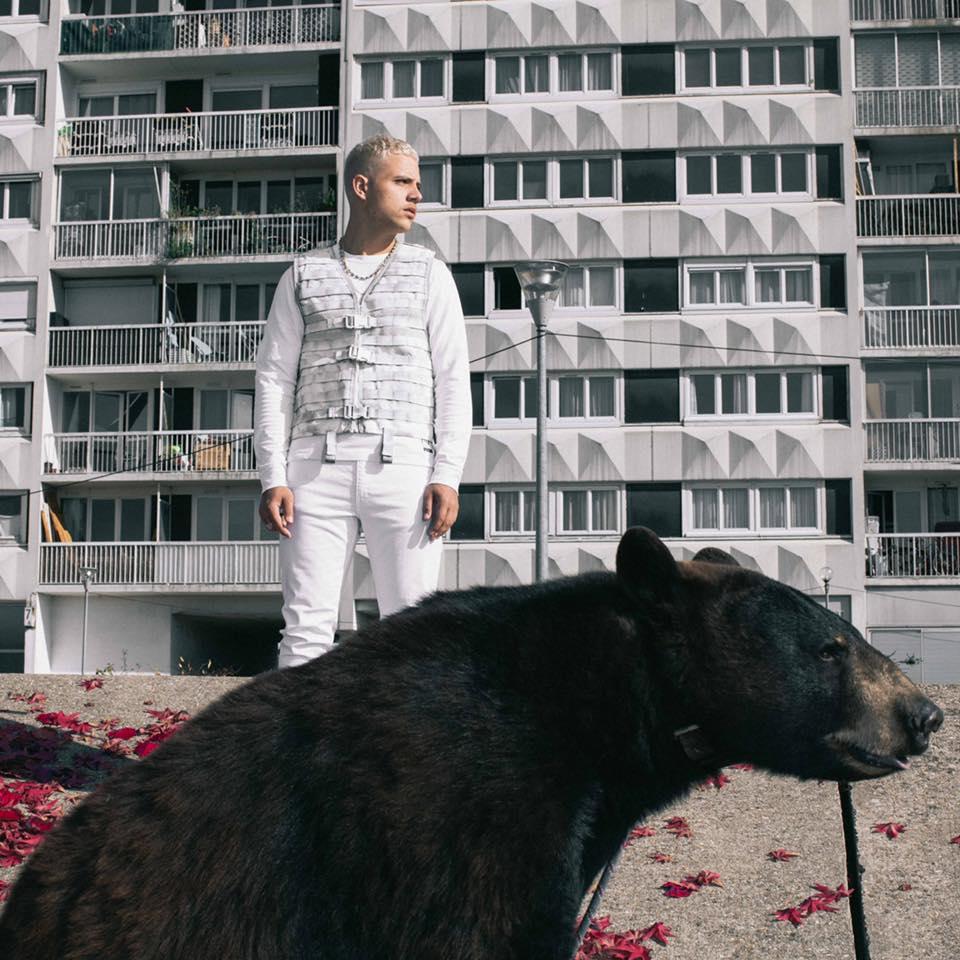 Migrants in Portuguese Music by Gonçalo Castro
In recent years, Portugal has been a safe haven for people that want to escape war, famine or prejudice. In the late 70s, we welcomed migrants from the African colonies like Angola, Mozambique or Cape Verde. And on the boats and planes came artists such as Pedro Coquenão (aka Batida), Paulo Flores or fado singer Mariza, but also someone like Shahryar Mazgani (aka Mazgani) — an Iranian born musician that fled his hometown to escape the Ruhollah Khomeini regime and settled in the outskirts of Lisbon with his parents. Since then he has released several albums with his music partners such as Pedro Gonçalves (from Dead Combo) or even John Parish. Another example is Marko Roca (aka Rocky Marsiano). He was born in the former Yugoslavia and came to Portugal in 1992 after the dissolution of his country. One of the key names in the rise of the Portuguese hip hop culture with his group Micro. Now he lives in Amsterdam and has just released his new album Meu Kamba Três (Vol. III), featuring lots of his Portuguese/African friends such as Selma Uamusse, Karlon, Prince Wadada and Sagaz (former MC of Micro).
In the last few years, probably the biggests names in music export from Portugal have their roots in different countries such as Angola (IAMDDB), São Tomé and Príncipe (DJ Marfox) or Cuba (Condutor from Buraka Som Sistema). But let's not forget that we Portuguese are migrants too, and in today's music we have many artists such as Shawn Mendes, Katy Perry, Jamiroquai, Nelly Furtado or Sean Paul (just to name a few) that have Portuguese heritage.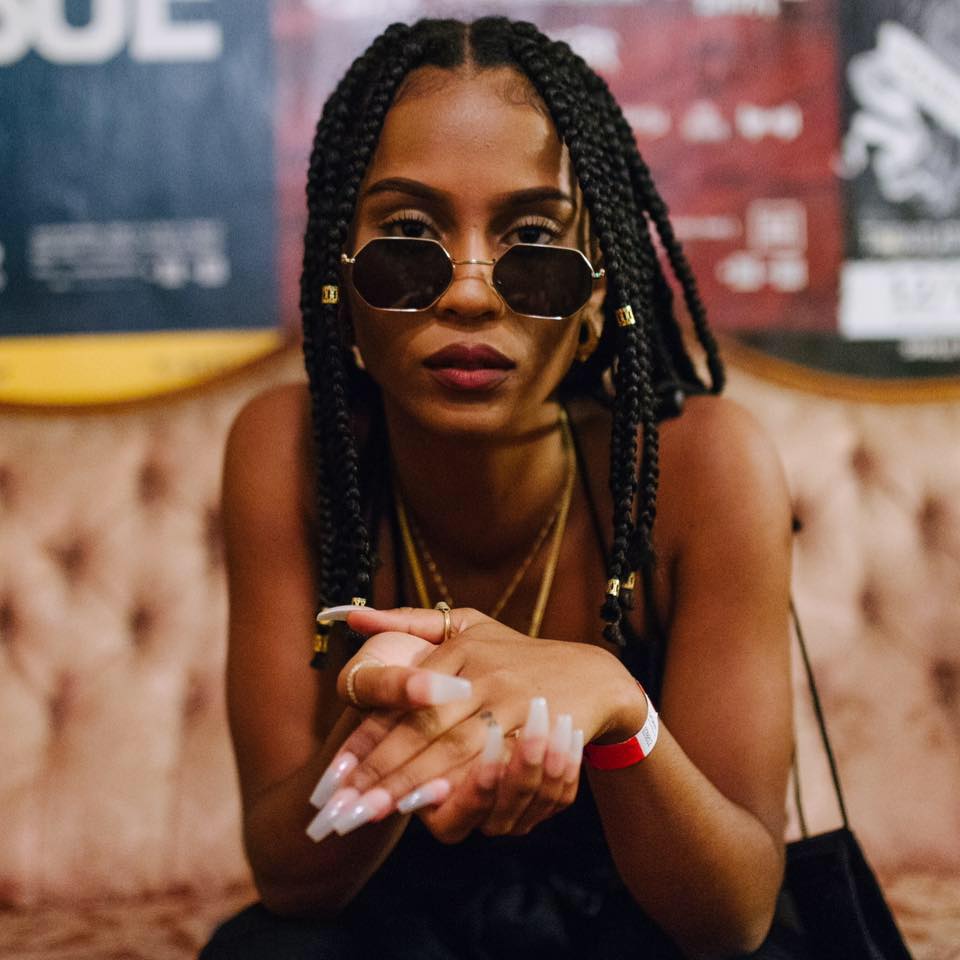 Germany's Refugee Music All-Stars by Dan Cole
When Germany took in one million Syrian refugees in 2017, the state unexpectedly opened itself to a whole new world of new musical talents that would go on to influence and impact the country's musical output. This is not the first time a wave of immigration has changed Germany's outgoing musical narrative. In the 1960s, the country opened itself to so-called 'gastarbeiters' from Turkey to help out in building up the economy. Newer generations from that time period, along with migrants from other cultures, helped create Germany's burgeoning hip hop scene — the second biggest hip hop scene in numbers outside the US.
In Berlin, music schools and outreach programmes are helping Syrian musicians come to fruition. Musiqana, a Berlin-based band of refugees recently released its first album last year, Mohammed Abu Hajar is gaining a reputation for his political raps, meanwhile electronic musician Kaan Wafi is having his music supported by the likes of the BBC. Syrian input into the music stream is just the latest of migrant influence. In the 90s, the largest influence came from Bosnia, whose integration from the Balkans helped spur on the Balkanbeat scene throughout the country and gave prominence to the likes of DJs Robert Soko and, of course, Shantel.
Over the past century, Germany's growing nature towards cultural integration, with the growing amount of internationals has helped contribute to its widening musical palette. The Turkish diaspora worked towards developing the hip hop scene, where artists like Bushido rule the market. But Germany's hip hop scene pretty much tells the story of multiculturalism as a whole, with artists from all over the world. The protagonists of the scene, Advanced Chemistry, have Italian, Ghanaian, and Haitian backgrounds, whose famous song was "Fremd im eigenem Land" (Foreign in your own nation) spoke about the difficulties of integration. In today's scene you have Capital Bra, arguably the biggest star in the scene at the moment, who has Ukrainian and Russian heritage; Sido's is Iranian; Kollegah's is Canadian; Ufo361 is Turkish; Nura's is Saudi Arabian, with many more examples. Only time will tell what longer term impact the Syrian influence will have on this wide and fruitful community.