Actualités
---
Release Athens : Greece's Best Newcomers
5 min read
---
Release Athens is one of the largest music festivals in Greece and, along with big headliners, brings on stage the fresh and exciting stuff of the local music scene. Its Head of Communications/Artistic Director & Booking, Thomas Machairas, describes the new generation of Greek bands.
Back in the old days pop culture was mainly driven by the anglo-American axis and whilst that still holds true to a certain extent the local scene of today is full of great cutting edge music. Within the past few years, the younger generation of Greeks started looking out of the box toward other musical cultures, which lead to a shift in wanting to discover something new.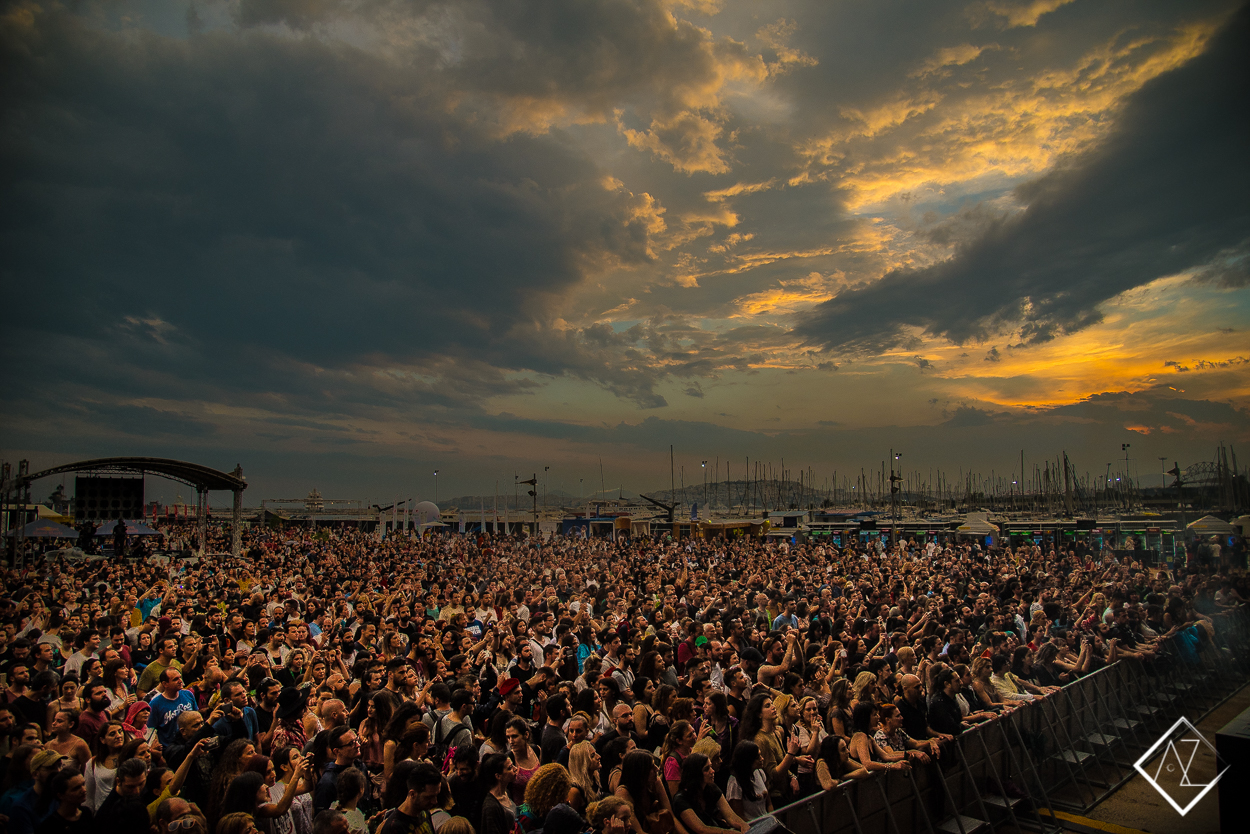 Undoubtedly, Greece has been seriously developing its scene by establishing a variety of nights, opening new places, and further encouraging artists to come up from under the radar. Promoters are pushing new sounds and more and more people are responding to that. The Younger musicians are better informed in musical trends and developments because they have studied music abroad or at the recently established departments of music studies in Greek universities. The original sounds of the talented musicians range from indie rock to experimental music played on self-made instruments. In fact, there are exceptional bands which would have had major international acclaim in the blink of an eye if Greece weren't a rather small and far away market. Still, many acts have already made it; their recognition outside the country's borders is just another indicator that these musicians are not to be missed. Indeed, the Greek music scene is bursting with creativity. We can see amazing line ups appearing at the capital's clubs and festivals, as well as sustainable growth in the alternative scene. Particularly music festivals give new bands the chance to gain experience of performing on major stages with major acts. The benefits of appearing at a large festival are many: exposure to a new audience, the bragging rights of opening for household names, and the chance to network with industry bods are just a few of them.  
For these reasons, Release Athens is a goldmine of new music. Launched in 2016, it originated in Greece's capital city with the objective of providing an absolutely enjoyable and meaningful music experience. Since then, it has become a major summer festival in the country. Taking place at the seaside Plateia Nerou (literally: Water Square) with a great lineup of international artists and local performers, the three-day event celebrates a genre-defying philosophy which offers music from different backgrounds, as well as a showcase of emerging talent. Where other festivals focus on getting as many chart-toppers as possible, Release has found the balance between bands that are on the verge of breaking through and established pros.
AN INTERVIEW WITH THOMAS MACHAIRAS, HEAD OF COMMUNICATIONS/ ARTISTIC DIRECTOR & BOOKING OF RELEASE ATHENS
Release Festival is now in its second year. What are your criteria for selecting local bands?
We choose bands that, we think, have something important to say, in addition to a basic relevance to the spirit and sound of the festival.  An emerging and fascinating band is just as interesting to watch as an older and more established act who knows how to handle themselves on a big stage and deliver a good and consistent set.
The main motivation for attending Release Athens probably is the top notch line-up with international acts such as Sigur Rós, Thievery Corporation, PJ Harvey, etc. However, do you consider that the line-up of new local bands can be, to a certain extent, enough to attract the festival-goers?
A relatively small part of the audience comes to the festival from the second the doors open. Apart from the fact that they may be attracted by the concept of the festival and want to experience the spirit of the event as a whole, they certainly show up early to enjoy the local bands who have the difficult task of playing early in the afternoon in a typical Greek hot summer with high temperatures.
On the other hand, Plateia Nerou remains a very pleasant place under any circumstances. And most importantly, all the local bands who performed in Release Athens to date, they have elevated the level of fun and fully enjoyed their participation in the festival. When you have this attitude towards things, you win.
Release Athens is launched by Fuzz Productions who hold a very important role in Greece's concert culture, with venues in Athens, Thessaloniki and Ioannina. Do audiences differ in each city?
Clearly they do. However, beyond the obvious reasons related to the population size in each city, the Greek audience generally shares something in common: even in hard times, during economic crisis and limited financial capacity, if you choose the right artists, people will massively attend the concert, though tickets may be necessarily expensive.
Can a local band be laying the groundwork for future success by opening for an internationally acclaimed artist? Can it signify the start of a promising career?
I have heard several times headliners making flattering comments about the opening act and I do not mean on stage, not out of courtesy, but in private backstage talks. Sometimes, partnerships emerge. We have witnessed it, for example, with Europavox Athens and Noise Figures, who impressed everyone and were invited to perform in the main festival in France, and it's happening again with Omega Ray, which already attract major interest abroad.
How do you see the evolution of Greek indie and alternative music scene? You have more than 20 years of experience in the music industry, so what would you advise a new local band?
There are certainly many interesting things happening in the Greek music scene. I'd advise a new band to believe in what they do and to dedicate their efforts to their work, as much as possible. I do not know how many bands in Greece have the ability to make money off of their music but, if possible, those who want to develop their talents, they have to work hard on a daily basis.
Today, music is moving with relative ease and speed. You can exceed the limited audience of 200-300 people, as long as you have a specific artistic vision and focus on it. Enthusiasm, diligence and modesty are essential elements. And do not take yourself too seriously, without a reason or a cause. There is a big difference between being confident and being conceited. The talent will only emerge through continuous work.
GREECE'S MOST PROMISING ACTS
Greece has a great dose of homegrown talent ready to be discovered. The standard and variety is really high, listen on…