Actualités
---
Spotify launch new bot for Facebook Messenger
5 min read
---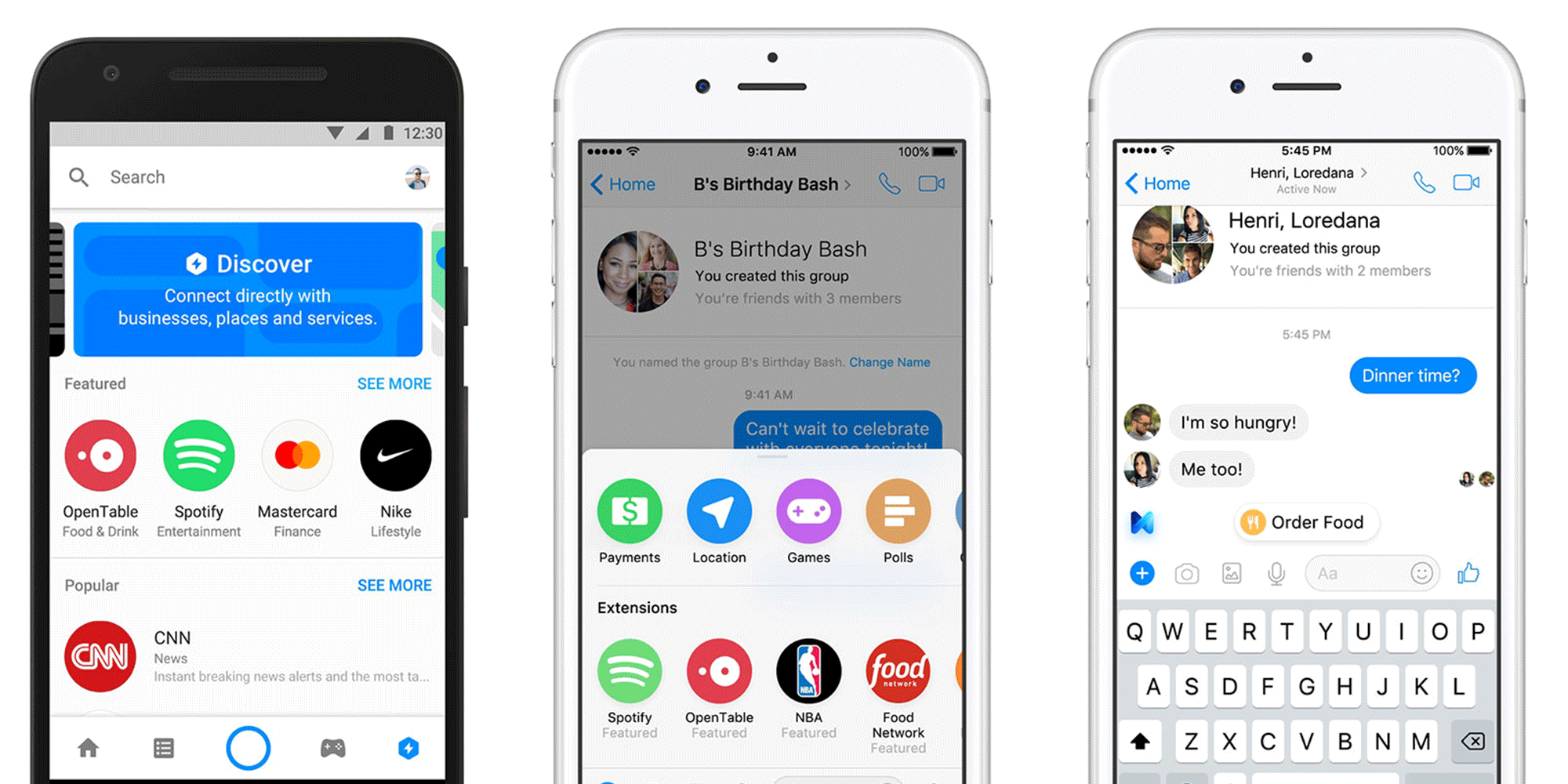 Spotify is set to launch a bot for Facebook Messenger users which will allow you to share music directly in chat groups.
Tech Crunch reports the bot will include "search tools, music recommendations, and sharing functionality for sending 30-second song clips to friends that can either be listened to within Messenger or launched in Spotify's app to hear the song in full."
Engadget has explained further how the function will work; "So if you're in a group conversation with friends and you want to share the latest Kendrick Lamar album, you can just tap the plus button, choose Spotify, enter in the name of the song, hit "Send to Group" and it'll drop in a Spotify music bot in the thread. Tap the play button and you'll hear a short preview clip; if you're already a Spotify user, however, you'll hear the whole song."
The new bot enables search features into Messenger itself, instead of being an external experience like before.
Facebook also it said that Apple Music integration was in the works.