Actualités
---
Spring Break 2017: Poland's best newcomers
5 min read
---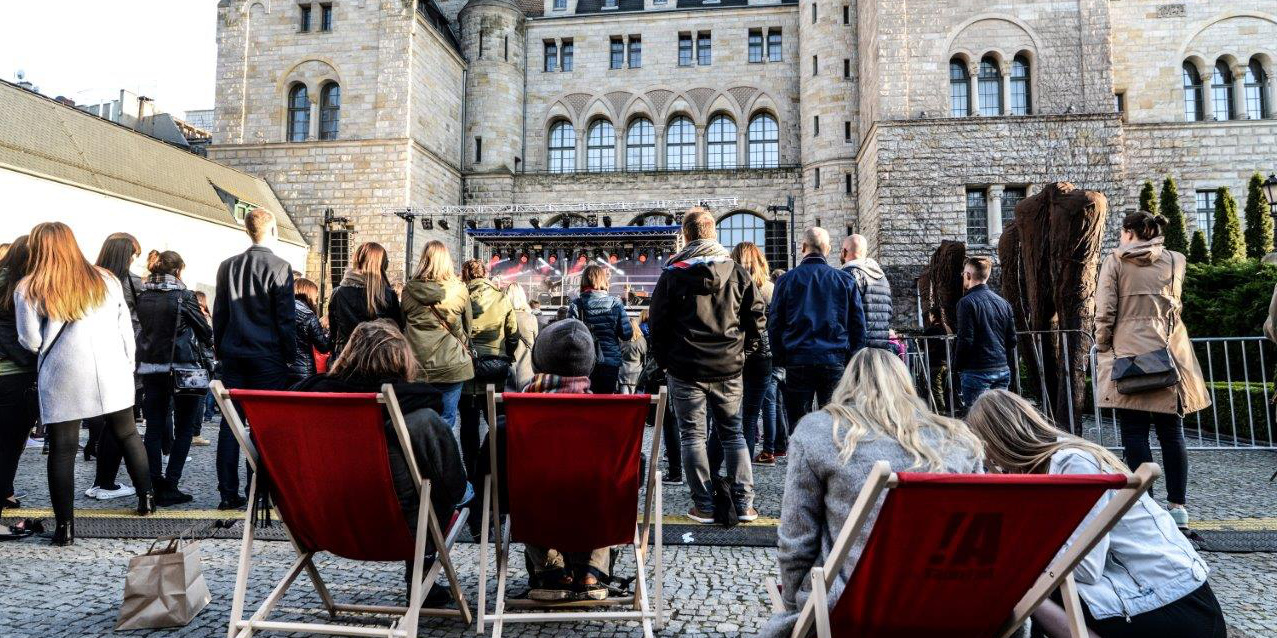 Spring Break is Poland's largest showcase festival: the occasion to ask a few question to its director, and to discover who are the country's most promising acts.
Spring Break, the largest showcase festival in Poland
The Polish music scene is in a phase of intense development. Each year, countless new bands are formed, easily sharing their work with a large audience thanks to the internet. However, many of them fail to gain the the awareness of a broader group of listeners. The unique panorama of music that is currently being created in Poland and a selection of the best of it can be found at Spring Break (ENEA Spring Break Showcase Festival & Conference, to as the official full title goes), the largest showcase festival in Poland, held every year in Poznan.
Over three days, a dozen Poznan clubs feature concerts by over 120 artists. In addition to the first-timers, for many of which Spring Break often represents the first opportunity to perform live, the line-up of the event includes established acts that draw the largest audiences. In recent years, these included, for example, Brodka and David Podsiadło. But that's not all. Over the past few years, the organizers have been trying to expand the program of the festival to foreign musician – young artists from neighbouring countries, as well as respected global names, such as Lucy Rose, known for her solo work and collaborations with Bombay Bicycle Club.
A platform for emerging acts
Spring Break isn't just about the concerts, it's also an opportunity to meet the entire Polish music industry in one place. During the one weekend, journalists, promoters, bookers, label owners and organizers of the biggest festivals in Poland come to Poznan, and there's also no shortage of guests from abroad. In addition to meetings during or between concerts, music industry representatives participate in the conference, aiming to learn as much as possible about the Polish music market.
Spring Break is also a platform for emerging acts – many of the artists who successfully perform in Poznan are later invited to major Polish festivals such as Open'er in Gdynia or OFF in Katowice. The concert crowds hide numerous managers and promoters, going from club to club and from concert to concert, trying to find the next intriguing act on the threshold of a great career.
Each year, the organizers receive about 400-500 entries from acts that want to perform at the festival, selecting around a hundred. These are joined by experienced and famous musicians, meaning anyone can find something for themselves – discerning explorers will discover interesting newcomers, while everyday listeners will have the opportunity to see the most important bands in the country. As a result, Spring Break is growing in popularity and size year by year, both in the number of performers and venues. Most importantly, great newcomers break out of the masses, reaching a broader public, which is the main goal of a festival like Spring Break.
Poland's most promising acts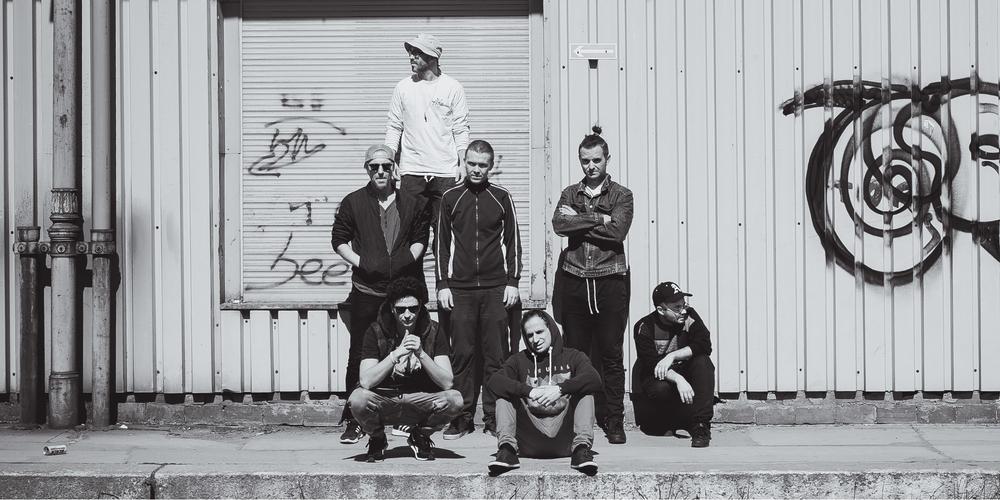 " An amazing journey through hip-hop classics and the Polish school of jazz. "
" Grotesque, ironic instructions on how to be romantic: there should be more such love music. "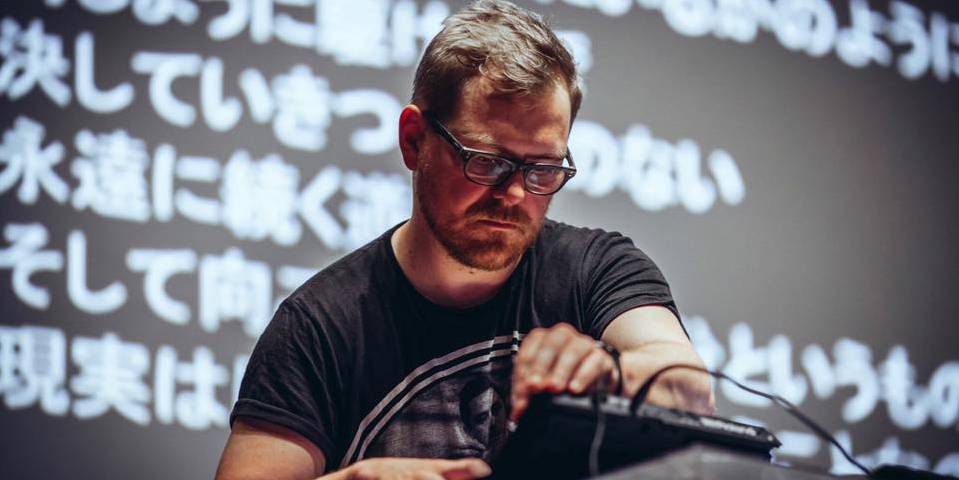 " Experimental electronica, seen from the perspective of classic instruments. "
An interview with Tomek Wasko, Director of Spring Break
Is it difficult to add around 60 completely new names, often unknown, to the line-up of the event each year?
Tomek Wasko: With each edition of the festival, we wonder if we'll be able to offer our guests such a large number of new Polish acts. Though we also invite established artists and foreign bands, we primarily focus on discovering fresh projects and offering young musicians a chance to debut. Frankly speaking, the number of entries and applicants increases each year, making it harder and harder for us to decide who to invite. If we had the logistical and technical capabilities, there would be even more bands at Spring Break. This proves that Polish music is growing stronger. Even if we feature acts that are about to disband, or projects by musicians who have previously played in other formations, it shows how dynamic our scene is.
How many new bands aspire to play at Spring Break each year?
We don't keep official statistics, and applications for Spring Break come in many ways – sometimes official e-mails, other times just through a conversation, short message or word-of-mouth. I think we had 400-500 applications this year, and if there were a single official way of applying, for example through a contest or a website, this number could probably be even bigger.
You participate in many festivals and conferences throughout Europe. In many countries, the Polish music market is considered to be really big, well-developed, and already a bit "Western". Do you agree?
Yes, definitely. I'm not surprised by such opinions, because even just by geographic data, we're the largest country in this part of Europe – close to 40 million people. Czechs, Slovaks or Hungarians observe our scene and see how many of the biggest foreign stars come to Poland, and how the music industry is developing. In some ways, we represent a "window to the world" for these countries, which is also evident by the number of delegates coming from them at Spring Break each year. This number is constantly growing. Each market has its own problems that many foreign observers don't know about. During the MENT festival in Ljubljana, I spoke at one of the panel discussions. I mentioned that during the renovation of the Congress Hall in Warsaw, there's no similar venue in the capital of such a large country. For foreigners this was a huge surprise, they were sure we had everything.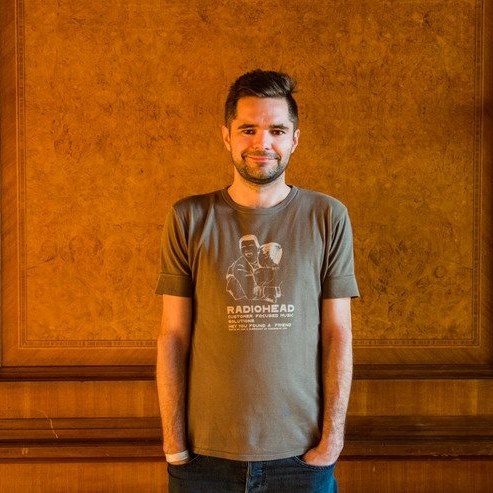 « A good show can open up many doors for career development »
Every year, a huge number of showcase festivals takes place in Europe, giving acts the opportunity to present themselves. Why is this type of event still relevant in the age of the internet, where anyone can succeed without leaving home, playing concerts or appearing before an audience?
That's true, but the internet doesn't let you work on your live performance, which is extremely important. The quality and strength of a band can only be confirmed through their playing on the stage. This is also influenced by the contemporary market, including record sales. To be honest, for many artists, sales revenues aren't their main source of income – concerts are. This is partially due to the internet. An album release is just a way to start playing concerts which is one of the greatest assets of festivals such as Spring Break – people want to meet new bands through their live performances. If there's a band on the stage that has published only one song online so far, and has somehow drawn people to its gig, that's a real test of its potential. If it fails, people will forget about it and that one song that made them come to the concert. If it succeeds, then the same group of people will be eagerly awaiting the next release from this band.
You're the organizer of the showcase festival and you see who walks among the audience – important figures from the music industry who can change the fate of many acts. Do you feel a certain excitement when you see a famous publisher or promoter at a new band's concert? Do you feel that anything can change in the lives and careers of these young people?
Yes, for sure. This is why we're doing this festival. We're pleased that Spring Break has become so important to the Polish music scene that people from all over come here and actually engage in this event, go to concerts, talk to artists, exchange views. I also see that even in the case of the most important players in the industry, such as labels or agencies organizing the biggest festivals, there's a healthy rivalry to be the first to discover something, so no one misses the chance to see someone interesting.
For us, this is the most important. It's no secret that as organizers, we don't put on this festival for profit. We don't make money from it. To a large extent, this event is the result of our involvement in the local scene, the desire to grow it, and we believe that thanks to this, artists who play here will be given the chance to enjoy a concert on a major stage or sign a recording contract. I hear from many musicians, even the experienced ones, that they want to play at Spring Break, because this is where "everything starts". Here, a good show can open up many doors for career development.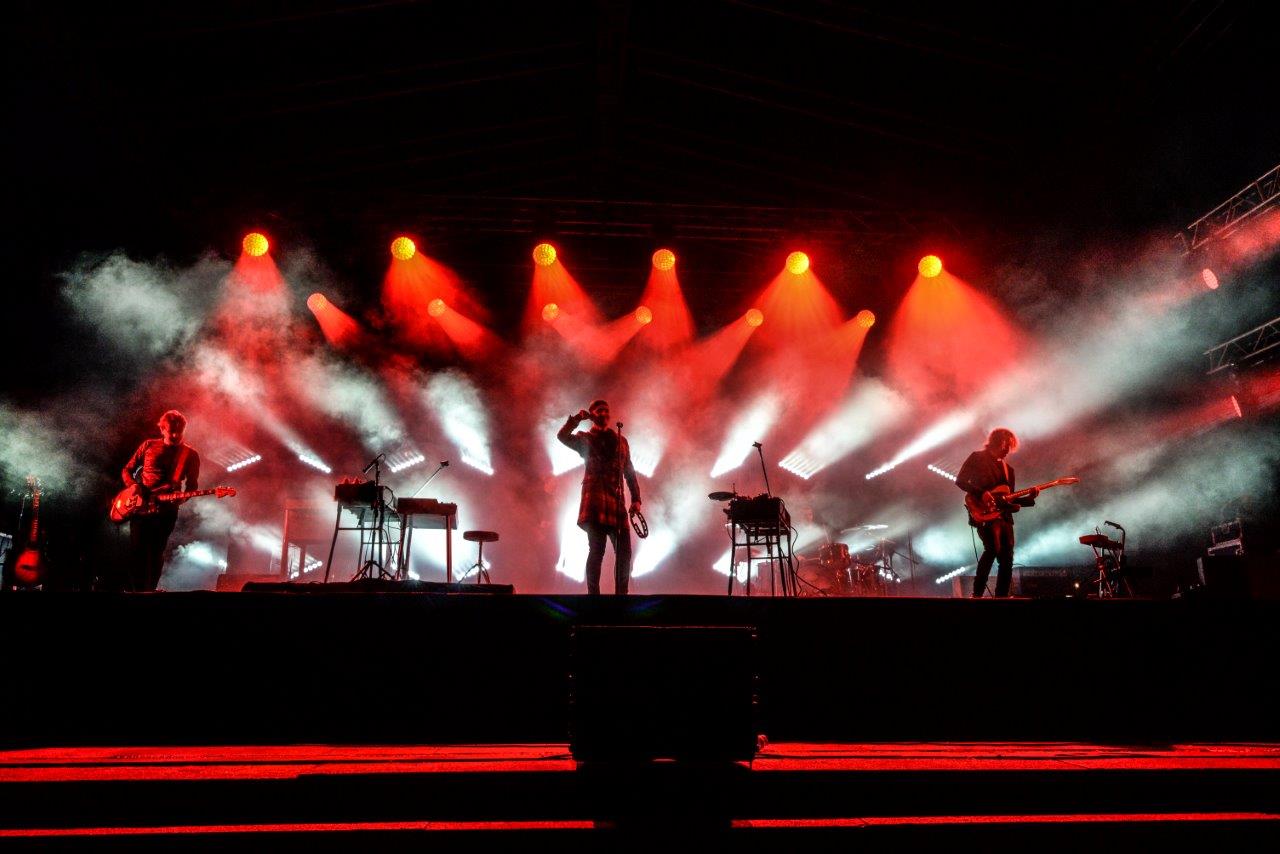 « Industry integration is another of Spring Break's goals »
Bartek Szczęsny of Rebeka once said that since Spring Break, we can see how our industry is beginning to create one big family, just like in Iceland, where thanks to mutual support, musicians from an otherwise small country often quickly become famous all over the world. Do you agree? Is Poland really similar to Iceland in terms of cooperation within the industry, or are we a more hermetic, closed environment that is hard to enter from the outside?
Tight cooperation is certainly more difficult in Poland than in Iceland, simply because we're a much larger country. Industry integration is another of Spring Break's goals. Competition is healthy when it comes to fair play, but the development of the scene can be based on a combination of competition and collaboration, which is all about achieving success. It's worth talking to each other and meeting. Previously, we didn't have a place for that in Poland. Now, that place is Spring Break.
To some degree, our industry remains airtight. Most often, people who are already in move around in different roles. Of course, you can enter on the condition that you want to be active in it, develop it, and have something to say. Then the ideal place to show up is Spring Break, where everyone goes, so you can easily get new contacts or just talk. One such example is Buslav, who played at our festival. His solo project and his manager were newcomers to the industry at the time, but since then, they've managed break through, release an album, and play at many festivals, including foreign ones.
Many of the major festivals in Europe and around the world began as showcase festivals, promoting primarily the local scene. Do you think that a similar fate awaits Spring Break?
I don't think so, because at the very beginning, we set a limit as to what we can attain in terms of the development of the festival. We managed to achieve this limit much faster than we expected. Although the festival is growing and selling out each year, we want to stay in Poznan, but we have to respect certain restrictions. We don't want to organize Spring Break in another Polish city, as we also think that no other city in this country allows the organization of such an event in terms of logistics. We've reached a level we're satisfied with, and now we want to focus on making the festival even better organized, so the participants – the artists, the industry professionals, and the audience – will feel even better here.