Actualités
---
Waves Vienna put the pieces together
5 min read
---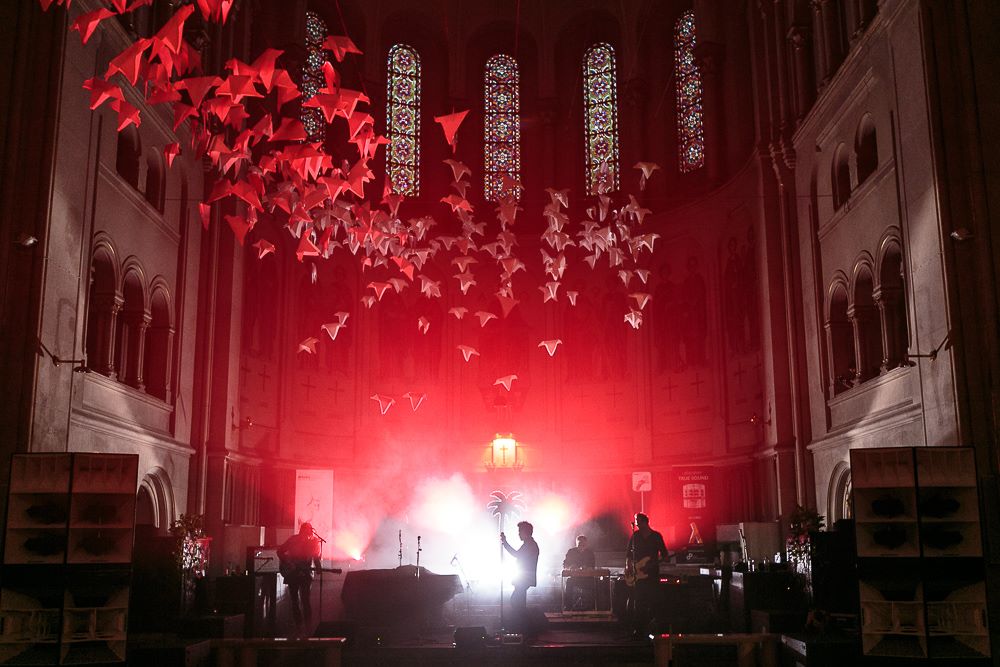 Oh, Vienna! In the seventh year of its existence, the Waves Vienna showcase festival has finally put all the necessary pieces together.
Disclaimer: I was part of the founding team of the Waves festival — so, I am biased. On the other hand, I've seen all the good and all the bad of the festival's very first edition first hand, so maybe just bear with me.
In its seventh year, Waves Vienna got rid of things, which made it a tad bit hard to enjoy. The festival scaled down and got much more focused. After searching the right spots in the city for quite some time, the festival team finally found venues really close to each other, where its original idea of a showcase festival can now flourish.
A visionary plan
Waves Vienna started out with a visionary plan. Vienna has always been the city of conferences and fairs, starting with the famous Congress of Vienna in 1814. Due to its central location in Europe, excellent public transport, easy accessibility from all over the continent and its neutral position during the Cold War, Vienna has always been a meeting place of East and West. The festival's founding figure, Thomas Heher had a plan. Vienna should once again apprehend this role in pop music, too. Vienna should become a hub, where bands from Hungary, Poland, France, and Bosnia meet and get to know each other and do business.
But then, reality kicked in. The festival couldn't really sell the beer they wanted. Most venues had their own deals. And we all know how important beer is in popular music. So, have fun trying to establish an ambitious music programme only with entry fees and sponsors. Then, secondly, the Viennese public wasn't really accustomed to the concept of a showcase festival. A lot of people kept asking for a headliner, and wondering why they knew so little artists. But booking big headliners wasn't really possible, as there was no regular venue big enough. And thirdly, the locations were too far away from each other. Switching venues more than two times during one night wasn't really feasible for the audience.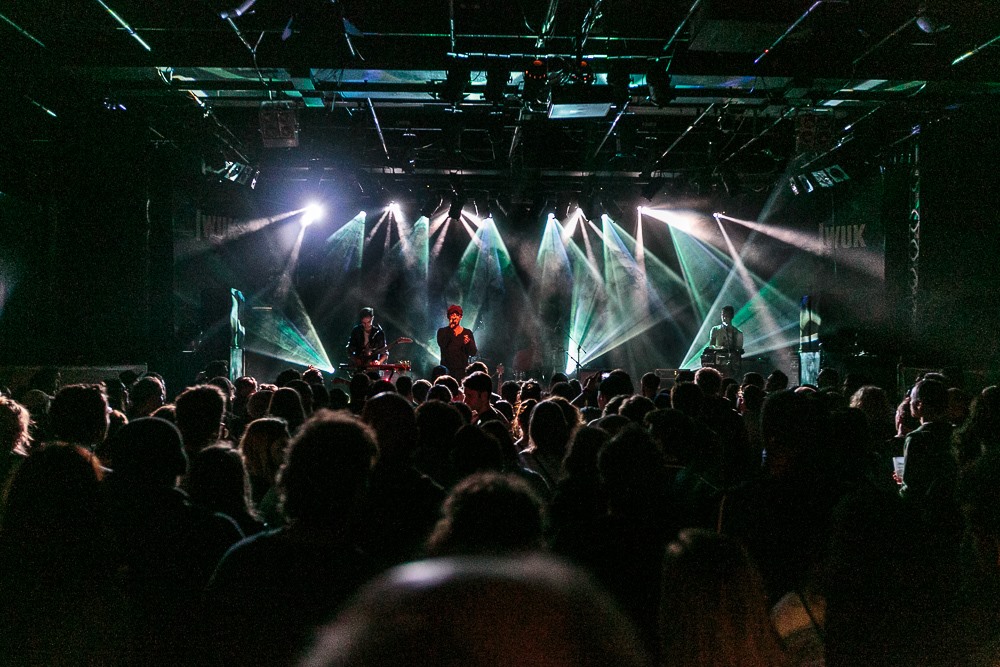 A good opportunity to be surprised
The festival adapted. And, finally, last year, it all came together. All 13 stages are now in walking distance from each other, ten minutes maximum. Now, there is an audience in Vienna willing to discover new artists. An audience, which understands, that this festival is a good opportunity to be surprised — as all three evenings were sold out. On top, the festival got rid of its club programme, which was always nice to have, but made everything more complicated for the public — some venues starting late, some only for one evening, etc. After seven years, there ultimately is a lot of  experience when it comes to managing all the big and small things which could go wrong. Thomas Heher knows how to book, to organize and motivate a team, to deal with Viennese bureaucrats, and to communicate the programme. So all in all, Waves Vienna finally became really fun to attend.
Zeal & Ardor
Based In Switzerland & New York
Style : Blues, Metal
The band everybody was talking about. And even more so after the concert. Europavox already recommended Zeal & Ardour after The Great Escape festival and you will see them being recommended plenty of times. Zeal & Ardour supposedly is the solo project of Manuel Gagneux — but boy, when the band of six is playing live, it sure seems like every single one of them puts his and her all into it. Don't listen to the debut album though, it doesn't do them justice. The production is too mushy. For now, you will have to see them live. What do they sound like? Think of blues, from the bottom of the Mississippi, where smugglers und plantation owners met their wet graves, played by a metal band.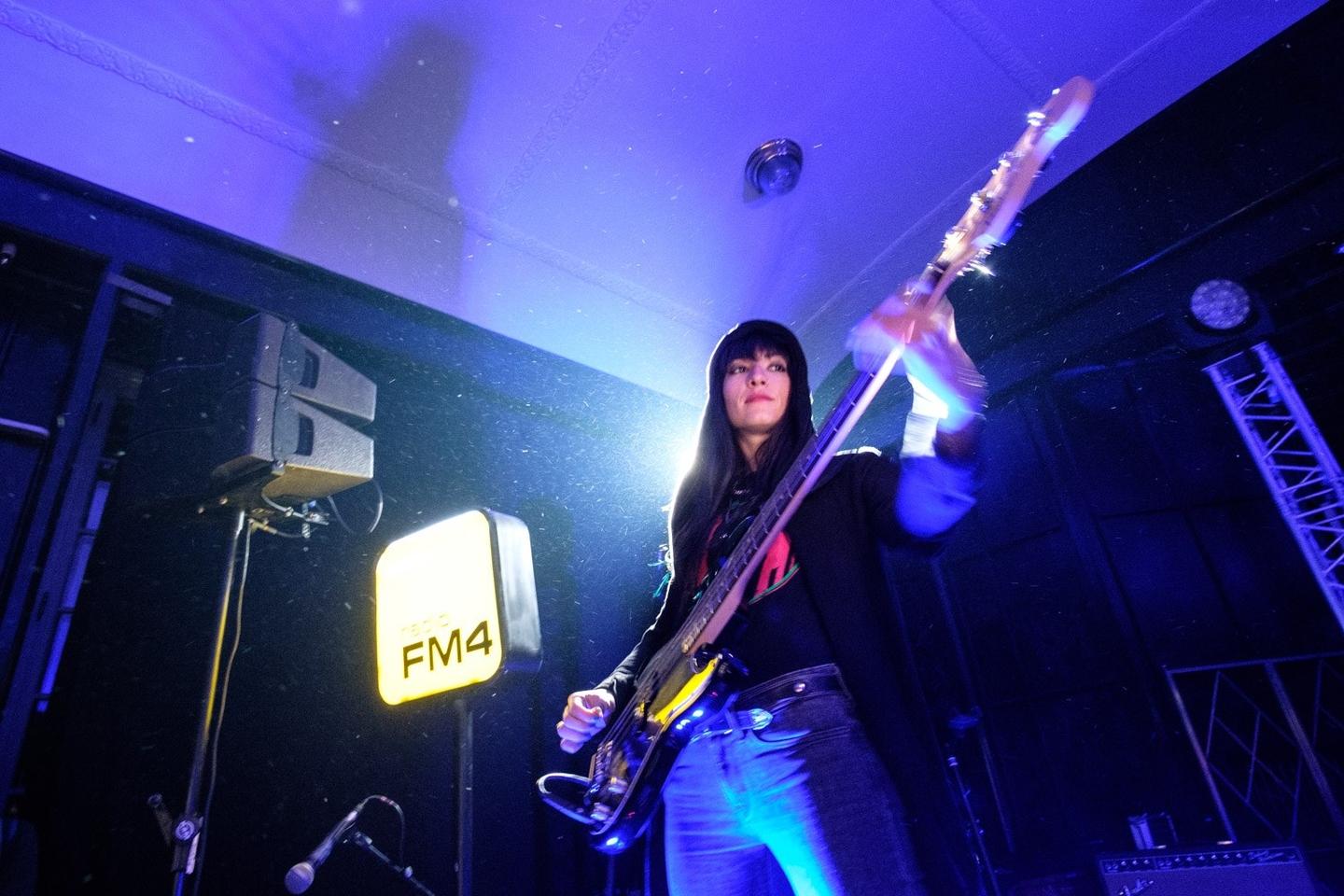 Cari Cari
Based In Vienna, Austria
Style : Folk, Blues
Why would you even give an Austrian band playing blues a listen? Well, because you want to discover good music, stupid! You can also take the word of a jury for it. Cari Cari won the XA Award, the Austrian Music Export Award, because more than a dozen of experts thought Cari Cari would have the best chances abroad. The duo met the devil at the crossroads, and he said, "I can make you sound just as good as The xx". "But that is boring", they responded, "do it, but there is a fire scorching our souls." And the devil said, "you will be bored to death then, slowly grinding away your soul with the blues."

Magic Island
Based in Berlin, Germany
Style : Electro, Dream Pop
"Like Water" wasn't promoted as it should've been. Magic Island released her debut album this February. It mixes chilly Dream Pop with an R'n'B sensibility and crystalline vocals, evocating Kate Bush. The title song, "Like Water", has racked up more than a million plays on Spotify. At Waves Vienna, Magic Island played in a church — which amazingly didn't sound hazy at all due to a sublime sound system provided by Lambda Labs —, and it fitted Magic Islands style perfectly. "After this, I can peacefully die", singer Emma Czerny told the audience. She brought four angels along, acting as her choir. They didn't strike all the right notes, but given the challenging circumstances, Magic Island performance was a little ensorcelling gem.