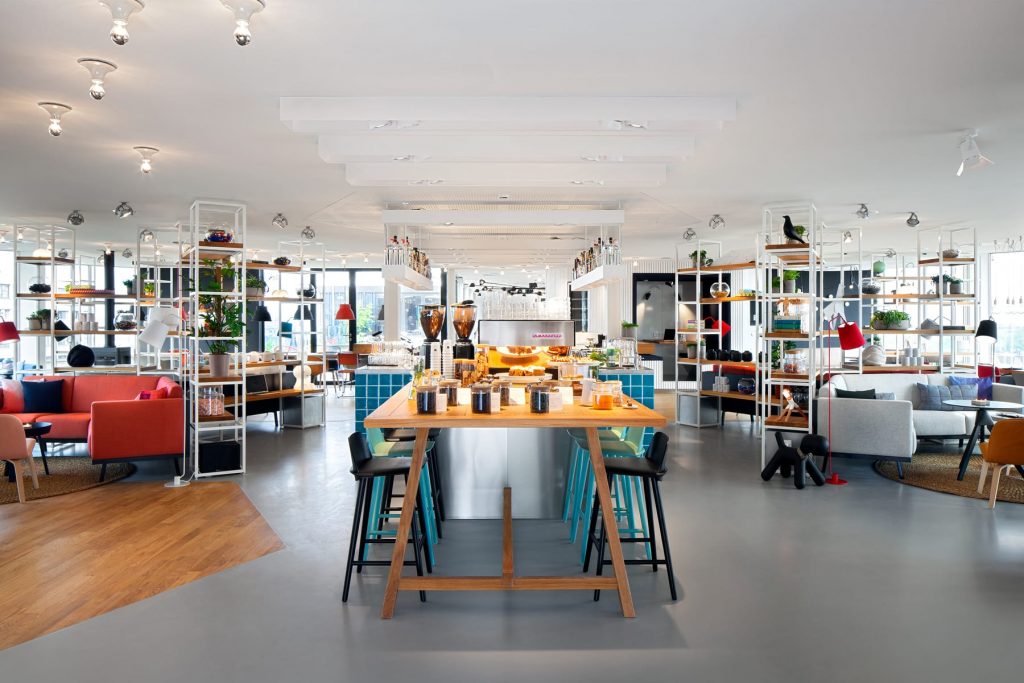 In recent years, Amsterdam has emerged as one of Europe's hottest tourist destinations, and for good reason. The seedy underbelly of the Red Light district might attract hordes of stag and hen dos, but there's plenty more for the seasoned traveller to discover; world class museums, leafy parks, and the picture postcard perfection of the Canal Ring are just some of the delights that await discerning visitors.
Amsterdam is, in many ways, the quintessential European city; cultured, cosmopolitan, and compact enough to be easily navigable. A few days is enough to cover the main attractions and leave plenty of time for some off the beaten track exploring – marvel at the elegant townhouses and classy surroundings of Jordaan, explore the bohemian, creative, shabby chic streets of De Pijp, or hang with the hip crowd in über-cool Oost.
The locals are known for not taking life – or work – too seriously, and evenings and weekends see bars and restaurants fill up with people eager to eat, drink, and be merry. Canny proprietors have met this demand with an explosion in modern, stylish bars and restaurants, and Amsterdam now boasts one of the most vibrant and diverse nightlife scenes anywhere in continental Europe. Read on for the best places to hang out, have fun, and sate your thirst and appetite.
Afternoon
Lunch is an early affair here – usually around 12 or 1pm – but there are plenty of options for those in search of a leisurely afternoon of drinks and snacks. These are the places to head if you have an hour or so to kill and want some fun.
Ton Ton Club – Have you ever stared wistfully at the ball pit in a children's crèche and wished someone would build an adult version? Well, someone did. And the giant pit is just one reason to visit – specializing in "old-school retro gaming", there's giant Jenga, pinball, pool, and vintage arcade games, perfect for unleashing your inner kid. Add in a great selection of drinks and bar food, and it might be a while before you want to leave.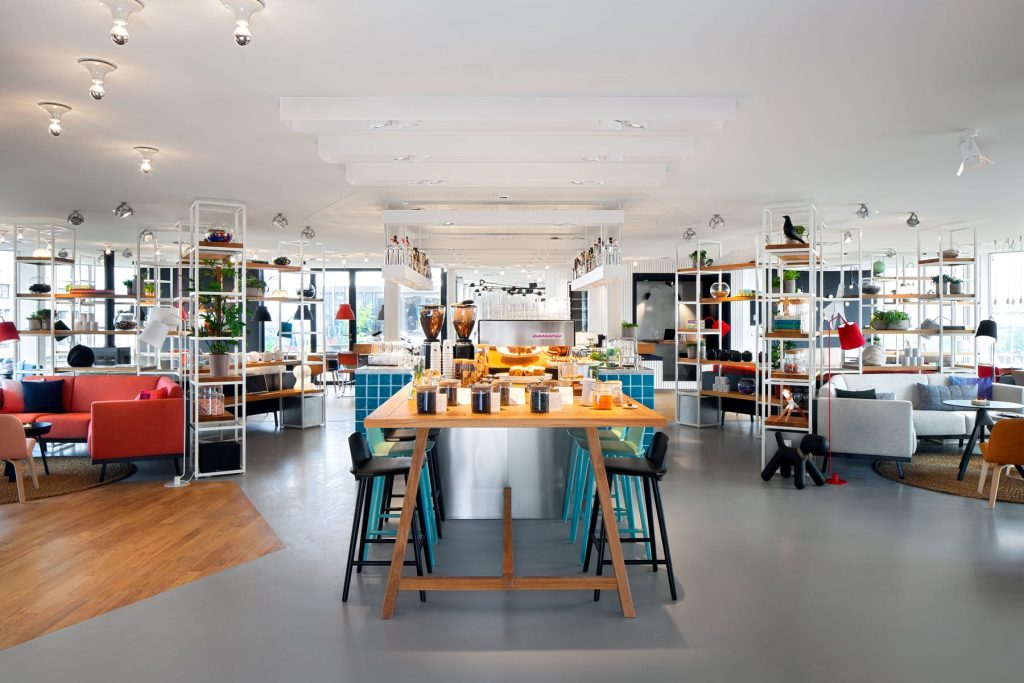 Zoku – Billed as hotel with a difference, the entire top floor has been given over to a "lounge", a cosy, stylish space that's designed to be a home away from home. With sofas, several fireplaces, multiple terraces, and a "music corner", it's a cool hangout no matter what the time of year. And of course, great food, killer cocktails, and a delicious mid-afternoon coffee and cake spread come as standard, making it easy to see why Zoku is one of the most popular haunts in town.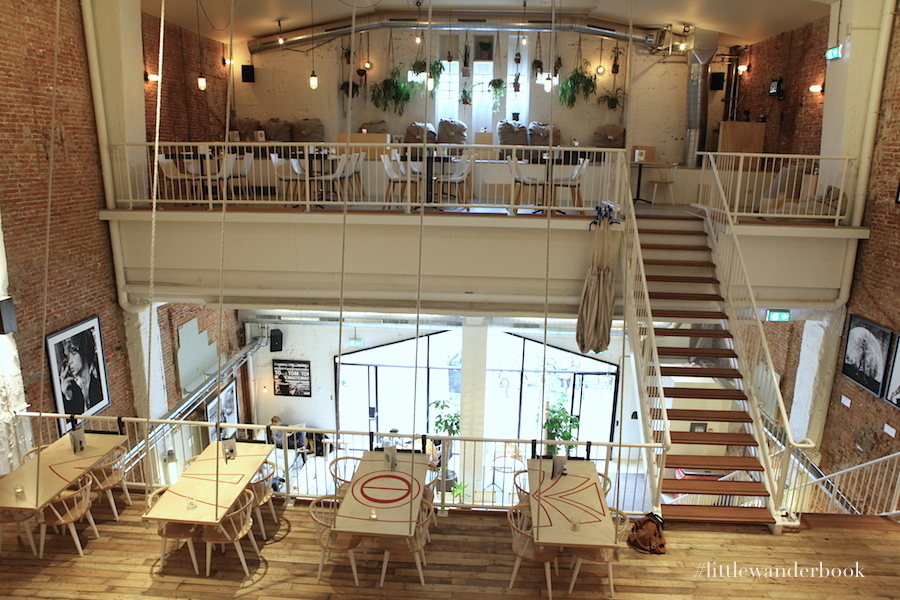 CT Coffee & Coconuts – Housed in a converted 1920's cinema, this airy, light, three-story space in De Pijp with a Hawaiian theme covers multiple bases; great coffee, an innovative menu covering everything from breakfast to dinner, and (obviously) lashings of coconuts. Try them in pancakes, porridge, cocktails, or simply order the Harry Nilsson – a whole, fresh coconut served with lime on the side (they'll also put some rum in it, should that be required).
Evening
By 5pm, most people are done with the office – even earlier on a Friday – and it's customary to head out for a post-work beer at least once a week. Join the locals for a biertje at these cool spots as the sun sets on another day.
Louie Louie – Trendy Oost is the place to see and be seen, and Louie Louie is one of the latest additions to an already dazzling array of hip bars and eateries. The all day café really comes into its own at night, with South American-inspired food, a huge range of craft beers and ales, and kick ass cocktails. If it's nice out, grab a spot on the terrace – otherwise, the sofas in front of the floor to ceiling windows will do just nicely.
Brouwerij 't IJ – These days, microbreweries are all the rage, but this place was one of Amsterdam's first and remains the best. Housed in a former bath house next to a working windmill, the beers are still brewed on site, and tours of the facilities can be arranged. They make eight standard and three seasonal brews, all of which are exemplary, and have a range of traditional Dutch bar snacks, including boiled eggs and raw sausage. Beware of their strength though – some are 9% or above – and for this reason the bar closes at 8pm everyday.
Proeflokaal Arendsnest – Beer lovers rejoice, for this is the place for you! This cosy little bar with a great waterside terrace has been serving up the amber nectar to a discerning clientele for 15 years, so they know their stuff. They only serve beer brewed in the Netherlands, and typically have around 50 on draft and another 100 in bottles, a gargantuan selection that the knowledgeable staff happy to help you navigate. If you want to go really crazy, book one of their tasting sessions and learn as you quaff.
Night
Amsterdammers love to party, but nights out lack the pretension – and restrictive dress codes – of other major European cities; here, (almost) anything goes. The focus is on simply having a good time, and here's where to let your hair down in style.
Bar Bukowski – As the great man himself once said, "There is always a reason to drink!" It's certainly something the patrons of Bar Bukowski have taken to heart – the young and the beautiful congregate at this cool spot in Oost to neck trendy booze and idly dance to DJs playing the hottest new tracks. There's a cocktail offshoot next door, Henry's Bar, that's open Thursday through Saturday, and a small terrace for when the action spills outdoors.
Hiding In Plain Sight – This speakeasy-esque, 1920's cocktail lounge doesn't just have a clever name; with no name or information above the door, you could walk past this place numerous times and be none the wiser of the excellence contained within. Because hands down, this is the best cocktail place in town; drinks are meticulously created using only the finest spirits, and their extensive menu is both quirky and innovative. Booking is essential, as it's not permitted to stand around at the bar – you must be seated at a table.
Bar Oldenhof – This handsome, low-lit bar has a refined air, like a relic from the Jazz Age stuffed with bohemian joie de vivre. Leather armchairs, a fireplace, velvet curtains, and a piano all add to the mood, as do the top-notch collection of Scottish single malt whisky and focus on classic cocktails. It's the sort of place where one can sip quietly long into the night, a classy escape far away from the usual bustle of late night drinking dens.