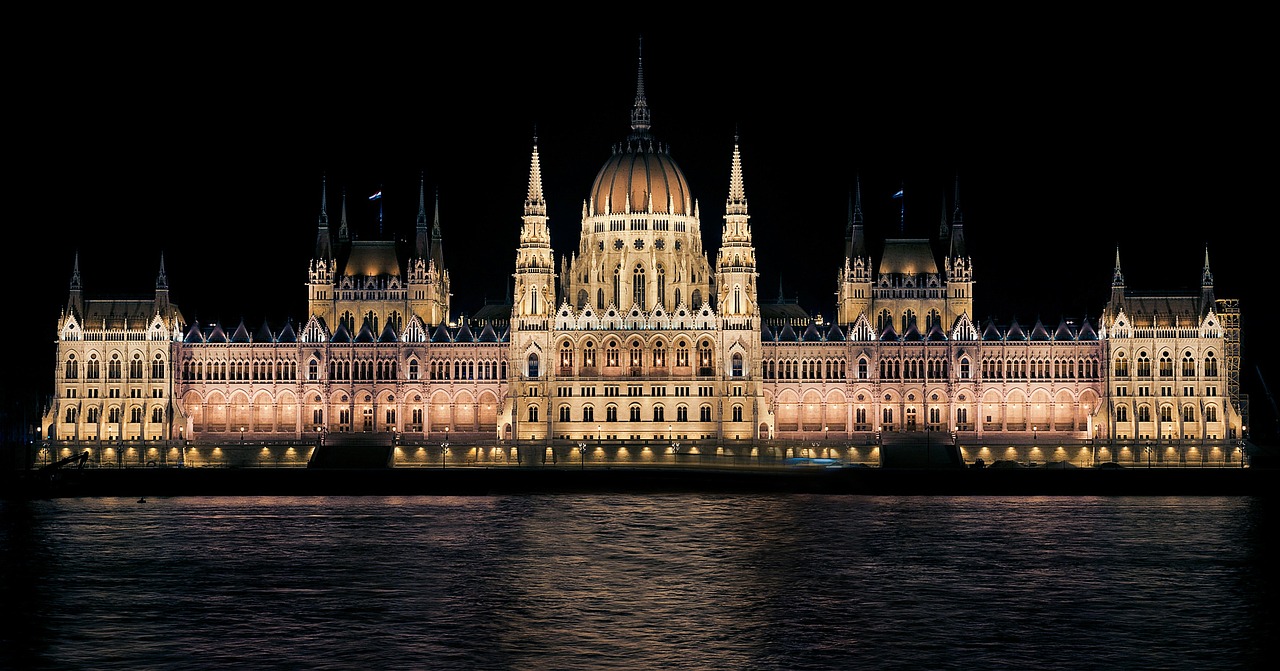 Mistakenly known as a cheap backpacker destination, Budapest is rapidly changing. Home to popular ruin bars like Szimpla, offering a Self-Awareness Disco, there are many less obvious spots worth checking out. With an active Night Embassy, which is unifying and improving alternative nightlife in Budapest, you'll want to spend time exploring the Hungarian capital.
Maintaining a culturally-rich nightlife scene is a difficult challenge. Advocating for a 24-hour city, the Budapest Night Embassy embodies its mission of ensuring a "good night" for everyone – whether it is spent dancing or sleeping. Promoting sustainability in club culture while working to increase industry standards, including programming and operations, the Night Embassy addresses various concerns of Budapest's citizens and visitors. They're committed to making sure the city's scene meets the needs of all.
Following advice from Daniel G. Nemet, spokesperson of the Night Embassy, we've highlighted spots you can't miss (along with our own favourites) – especially for those seeking a fresh, local taste. Divided by the Danube River, Budapest comprises both Buda and Pest. This guide focuses on the Pest side, where most of the action occurs.
"Although Budapest's nightlife is small, it's incredibly diverse and vibrant. This creates an atmosphere generally well received by tourists and locals alike." – Daniel G. Nemet
Generally centralised in districts VI, VII, and VIII, it's easy to explore the city on foot. From high culture institutions like Müpa (hosting the likes of Nils Frahm) to the region's largest open-air music venue, Budapest Park, trap parties and jazz clubs, there's something for nearly everyone in Budapest's vibrant downtown.
Despite a lack of late-night public transport, low cost accommodation options make it easy to stay in the heart of it all. Another practical matter worth pointing out is that you should avoid Euronet ATMs scattered about. Those will charge a much higher fee than withdrawing cash from a local bank.
Upon arrival, it's highly recommended to pick up Printa's Pest Map. Found at Printa, an environmentally conscious design shop with clothing, home accessories, and souvenirs – all from upcycled and organic materials —, the map is a handy way to easily navigate Pest's trendy neighbourhoods.
To get you started, we've called out top choices followed by three destinations you can't miss for various times of day and ways to engage with the city.
Morning – Coffee
One of the many things that's improved a lot in Budapest is its coffee culture and daytime community hotspots. After waking up, check out Lumen, Dorado, My Little Melbourne, Espresso Embassy, and Szimpla Háztáji Boltocska.
Lumen (Horánszky Street)
With its off-the-beaten path location, Lumen is a perfect place to wake up with local artists. Also booking up and coming Hungarian jazz, folk, and indie musicians, there's a live music venue on site. Make sure to pop by the Horánszky Street Lumen, as the café has two locations. Open from 8AM until midnight, it's possible to spend your entire day there.
Espresso Embassy
If you're after high-quality coffee, don't miss Espresso Embassy. Using equipment like a Hario V60 and Victoria Arduino, the staff knows how to make well prepared brews. Located inside a historic building, Espresso Embassy's cavernous interior is cozy and warm. It's a great place to escape Budapest's busy downtown for a recharge.
Szimpla Háztáji Boltocska
Sharing a name with the ruin bar, Szimpla, mentioned in the introduction, Szimpla Háztáji, is a chill café run by the same owners. Also, on Kazinczy Street, you'll find a neighbourhood that is unrecognisable if you have only been there at night. Start your morning with coffee, and organic, locally sourced food while everyone else is sleeping in.
Afternoon – Crate Digging
There's a thriving selection of record shops in Budapest. Below you can find our top three places likely to carry vinyl and CDs for both general music fans and those wishing to dive a bit into the Hungarian music scene. We recommend Média Pont a Lemezbolt, Wave, Deep, and Musicland.
Wave
As one of the oldest records stores in Budapest, this shop is an institution for music fans (across most genres). Alongside Hungarian folk, Wave sells recent releases. While there, dig into jazz, beat, and hip hop gems, among others. Running since the 90s, you're bound to find an old-school treasure there.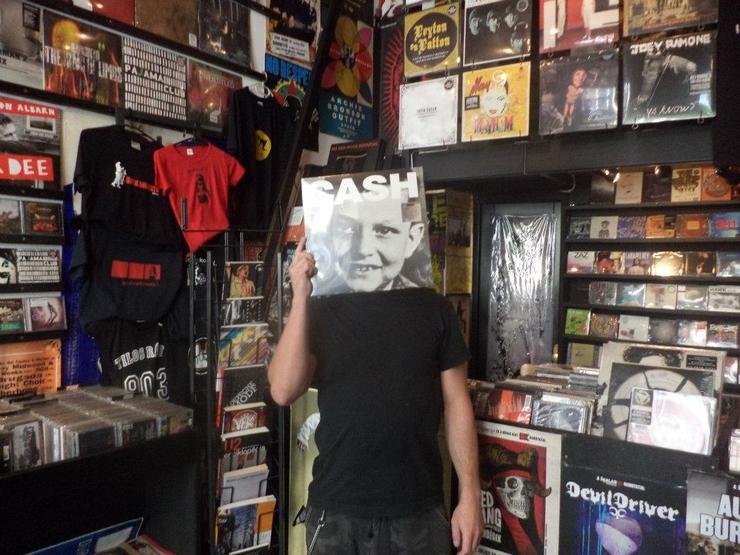 Deep
Before stepping into this electronic lover's paradise, Deep provides up-to-date online previews of what can be found in-store. Browse their thorough online catalogue to make an action plan ahead of Deep's full-on electro immersion. Among their large selection, you'll notice their extensive hip hop, electronica, soul, and drum and bass sections.
Musicland
Stocking Hungarian pop and rock, and international music, you should find local favourites here. Like Wave, Musicland is a long-running staple in Budapest. It's also recommended as a place with a massive selection of second-hand CDs and vinyl. Step down into Musicland's subterranean shop for a cave-like experience.
Evening – Mingling with Locals
If looking to interact with the people of Budapest, head to Központ, Telep, Kisüzem, Dzzs or Ellátóház in district VII. In close proximity to each other, you can try them all in the same night.
Telep
Listed as an art bar and bistro, this low-key space includes a nice outdoor area. Pop by in the early evening before heading out to a music venue or club. On Friday and Saturday evenings, DJs provide beats. Living up to its name, there's a space above the bar showing art from the local community.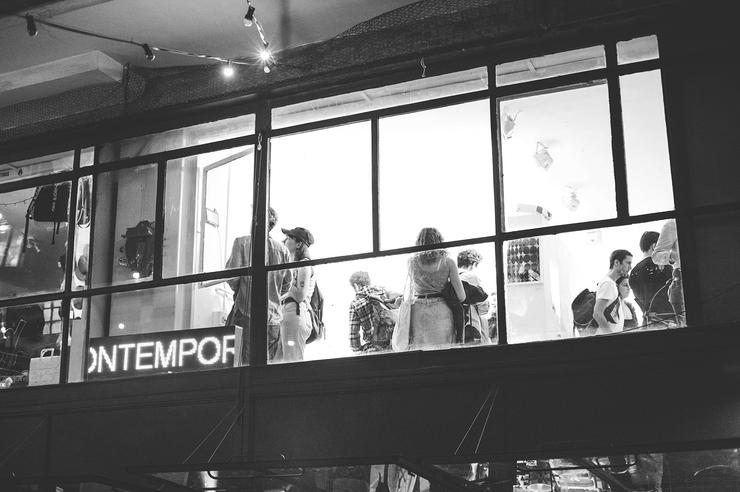 Dzss
Close to Kisüzem (another recommended local dig), Dzss is a cosy bar where you can start and end your night (as it stays open late). Even if arriving solo, you'll feel you're among close friends in Dzss' intimate setting. An excellent place to begin if you're looking for recommendations or want to start the night.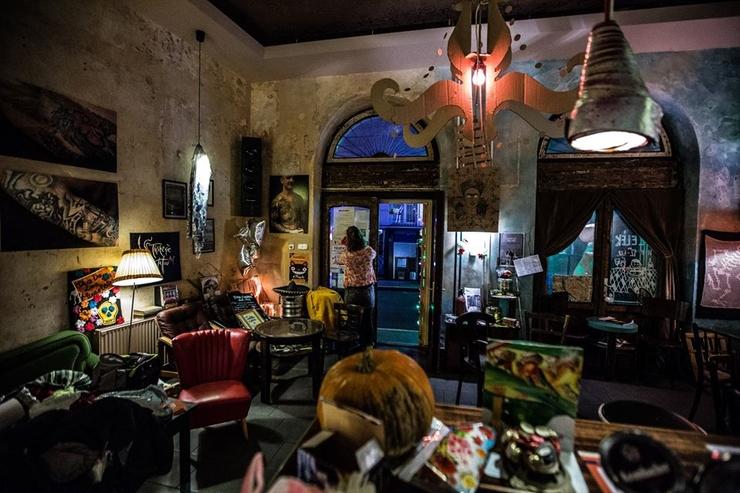 Ellátóház
A general good vibes gathering spot, this bar hosts large concerts and parties. More geared towards general music fans, if you haven't spent time planning your night, come through this Dob Street watering hole. Not to be confused with Ellátó Kert, also located nearby, Ellátóház is where you need to go to let loose.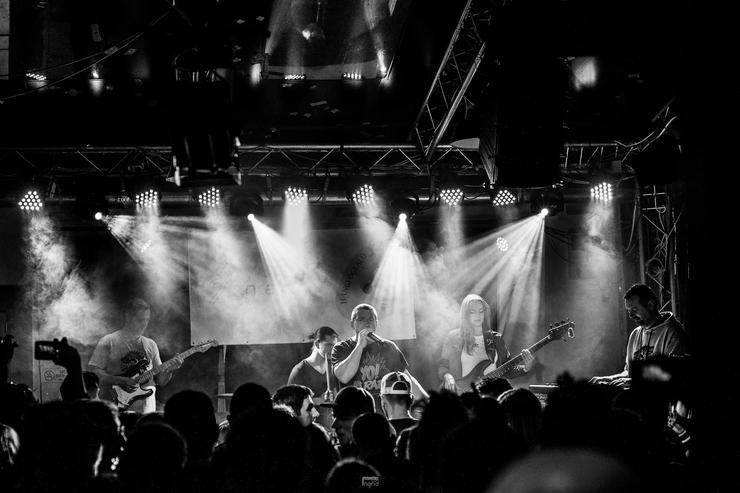 Evening – Live Music
When planning your live music agenda, look for what's going on at A38, Akvárium, Pontoon, or Dürer Kert.
A38
This docked ship venue books both large touring acts and local musicians. With a bar and restaurant also on-site, you can experience A38's unique setting even if you're not there to check out a show. For rock music lovers, the programming is a perfect match. Although this spot is on the Buda side, you'll get great views of Pest from its top deck.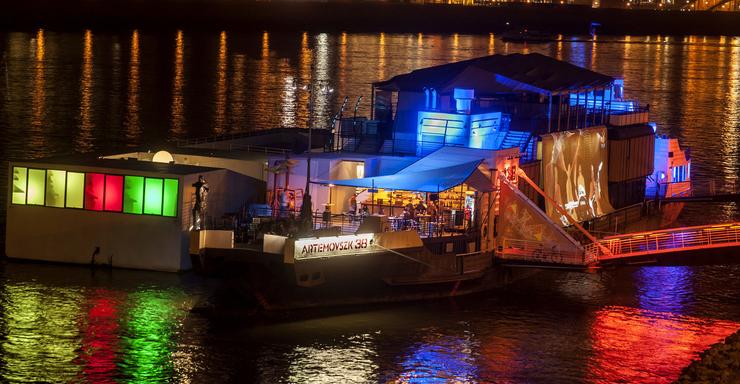 Pontoon
While it only stays open from April to September, this outdoor space is worth mentioning for its highly curated agenda. Like A38, Pontoon is also situated on the Danube, but on the Pest side. Chain Bridge, Castle Hill, and Matthias Church serve as the backdrop as you scope top-ranked local talent.
Dürer Kert
A little removed from the main action in district VII (about 2.5km), Dürer Kert's park side setting is a big payoff for making the trek. Another venue with an outdoor space, the garden with hammocks makes for a tranquil spot to unwind before checking out a show. You're most likely to see international indie and electro acts here.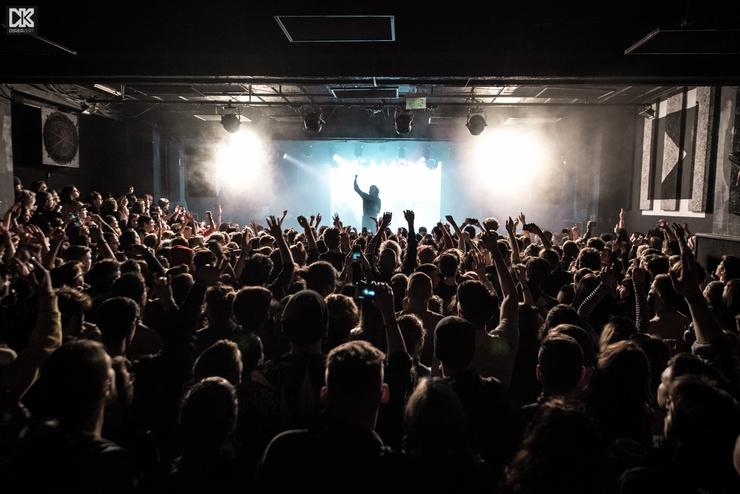 Night – Clubbing
In addition to the live music venues listed above, Lärm, 4BRO / Aether, and Toldi (also showing indie movies during the day) are notable nightlife hotspots.
Lärm
You'll want to turn up past 1AM at this loud, underground club boasting Martin speakers. Electronic audiophiles feel at home in this dark venue. Accessible through Fogos Ház, get ready to dance the night away to techno. A popular haunt, partygoers tend to queue up for a chance to feel Lärm's pulsating beats. If visiting in the summer, check before you go to see if it's open.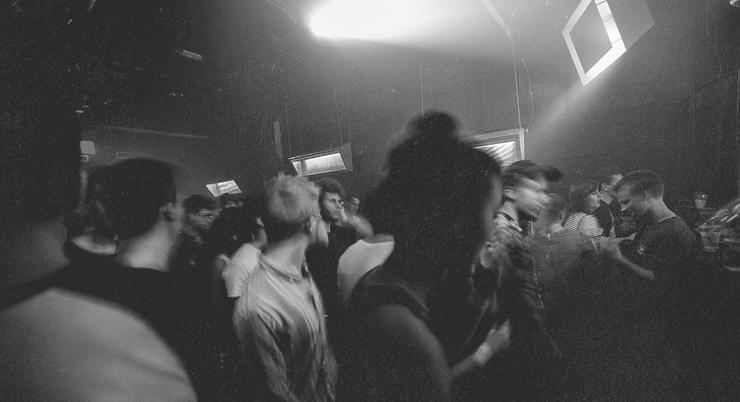 4BRO / Aether
Much like Lärm, expect long lines outside this centrally located, multi-storeyed club. Upstairs you'll find a lounge playing ambient music, whereas most of the action occurs downstairs (complete with gridded lighting). Colour visuals play in the background as DJs carry the crowd into the early hours. Head down to Aether for what Resident Advisor calls "proper sound."
Toldi
As described, Toldi is situated inside a movie theatre, where indie flicks play during the day. The eclectic programming offered at this space ranges from live music acts to electronic DJs. Given the setting, Toldi attracts a discerning crowd. You're likely to end up in an intellectually stimulating discussion with one of the regulars — make sure to know your alternative culture.
Conclusion
Using this list as a starting point, along with Printa's Pest Map, you're sure to find something suitable to your musical tastes. Chat with locals and enjoy Budapest's welcoming vibe. There are more than enough destinations to appeal to even the pickiest partygoers. We hope you enjoy your visit to Budapest as much as we did. No matter how many times you visit, you're always bound to find something new. Happy crate digging, discovering, dancing, and live music peeping.