When people head to Poland, they naturally tend to gravitate towards Warsaw and Kraków – the former because it's the capital, the latter because it's genuinely one of most historic, culturally rich cities in Eastern Europe. But to ignore Poznań, a city on the Warta river in West Poland, is to miss out on a real hidden gem and the chance to have a more genuine Polish experience away from the usual hordes.
A centre of sport, education, and technology, the city is home to a delightfully quaint old town and the stunning Ostrow Tumski cathedral alongside eclectic museums, art galleries, and all manner of cultural delights. It's also known for it's high standard of living, something the locals are keen to take advantage of judging by the number of people wining and dining on any given night. Here's a guide to some of the best places to be as the sun goes down.
AFTERNOON
Things don't get started too early here, and given that lunch usually involves some hearty portions, you won't want to be eating dinner too early.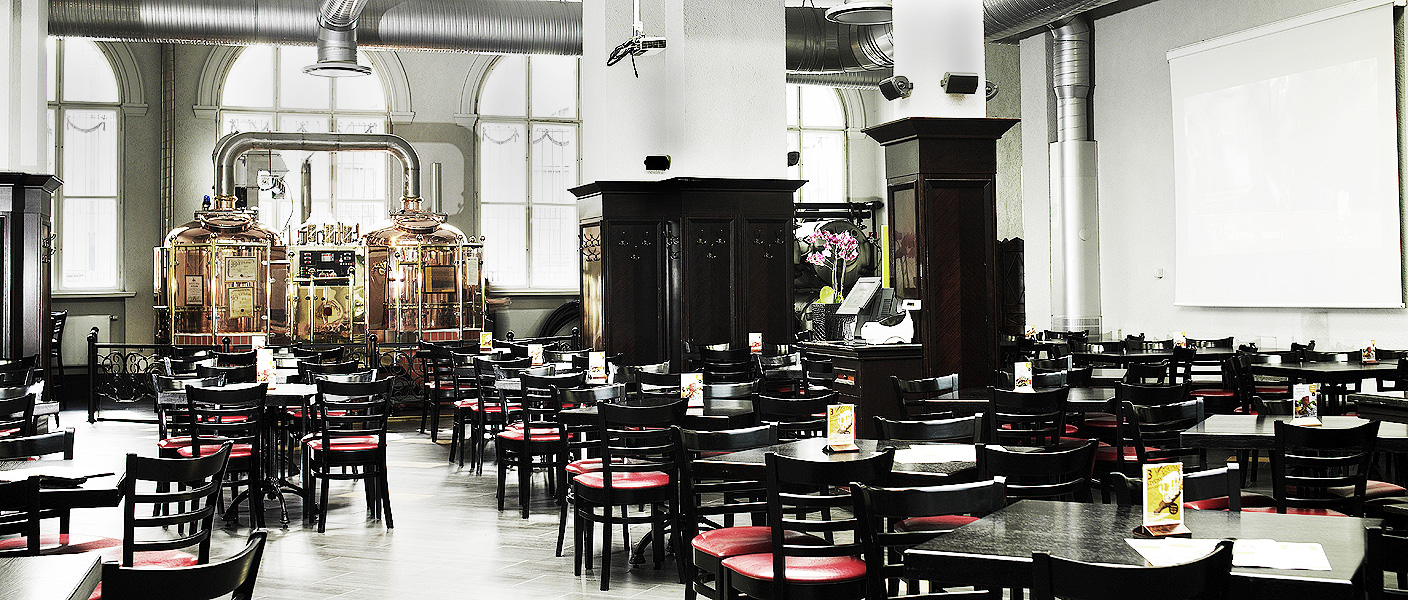 KontenerART – Not the easiest place to find, but the adventure is worth it. This stack of old shipping containers occupies a stretch of grass alongside the Warta River, where deckchairs and pallets are scattered around an artificial beach, perfect for catching some late afternoon sun. There's also a roof terrace for even better views, some art installations, a stage for bands, and a very decent drinks menu.
Brovaria – As a general rule, one should always avoid expat haunts around main squares, but Brovaria is the exception. A local institution, it's one of the best microbreweries in country – go check out the copper vats in the back. The beer is top notch, and the staff knowledgeable – just make sure to go early enough before the tourists get too rowdy.
Ministerstwo Browaru / Minister CAFÉ – Another great place for some late afternoon thirst quenching, and two venues in one; a trendy white tile and wood café upstairs with a creative menu of beers and snacks, and a proper, old school beer'n'benches pub downstairs. Few places anywhere have such a fine selection of Polish beers, or staff who really know their hops to help guide you through the menu.
EVENING
If you've had your fill of pierogi, or you're saving yourself for some late bites, there's plenty of places to keep you entertained at dusk.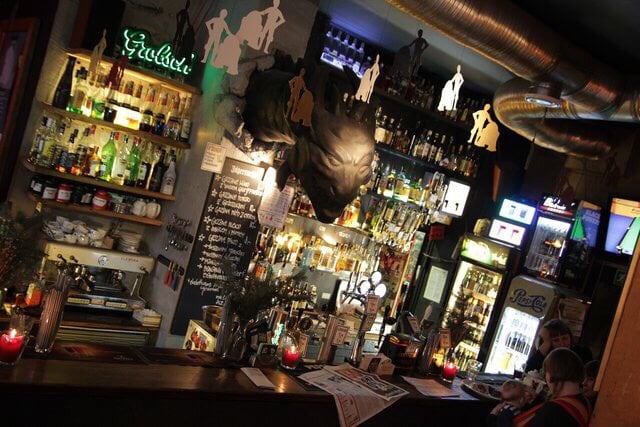 Dragon – Not so much a bar as an institution, the interior might look like it has seen better days, but don't be fooled by the peeling paint and slapdash decoration. A favourite of creatives and drop-outs, it can get fairly rowdy, although it's all good natured fun. There's a further venue upstairs that's part restaurant, part performance space.
Piwna Stopa – Beer connoisseur? Then this is the place for you. Over 250 types in bottles and 16 on draft ensure that, no matter what your taste, there's something for you. The old school, wooden interior makes it feel like a proper tavern, and should you feel peckish, be sure to ask for one of their smoked hotdogs. In the warm summer months, there's even a leafy garden out back.
PRL Pub – Of the two communist theme bars in town, this one is by far the most charming (and least rammed with tourists). The tiny entrance is easy to miss, but once inside, the various underground chambers are packed with memorabilia from the Peoples Republic. While the drinks are somewhat basic – the beer is cold and cheap thought – you're here to drink in some history as much as anything alcoholic.
NIGHT
With bars open till 3am – or later – night owls are spoilt for choice when it comes to late night tipples and places to dance until the small hours.
Hola Hola – Judging by the crowds, especially at the weekend, this place might have become a victim of its own success. The exposed brickwork of the charming basement space is the place to be, as it's a little more tranquil than the scrum at ground level. The fresh herbs that line the bar is just one of the reasons why this place serves some of the best – not to mention inventive – cocktails in town.
Pijalnia Wódki I Piwa – Not a place for lingering perhaps, but one that should be experienced nonetheless. On the corner of the main square, this is where hordes of locals come for €1 shots of vodka (and dirt cheap beer to wash it down with). It gets pretty packed passed midnight, but just follow everyone's lead; get in, have a drink, move on.
Bar Susznia – If you're tired of beer and rowdiness head, head to oasis of (relatively) well-heeled sophistication that is Bar Susznia. It's all very industrial chic with exposed brickwork and a double height ceiling, but the drinks are to die for and it even has it's own cigar lounge. A truly unique place, just bear in mind in closes at 1am at the weekend.