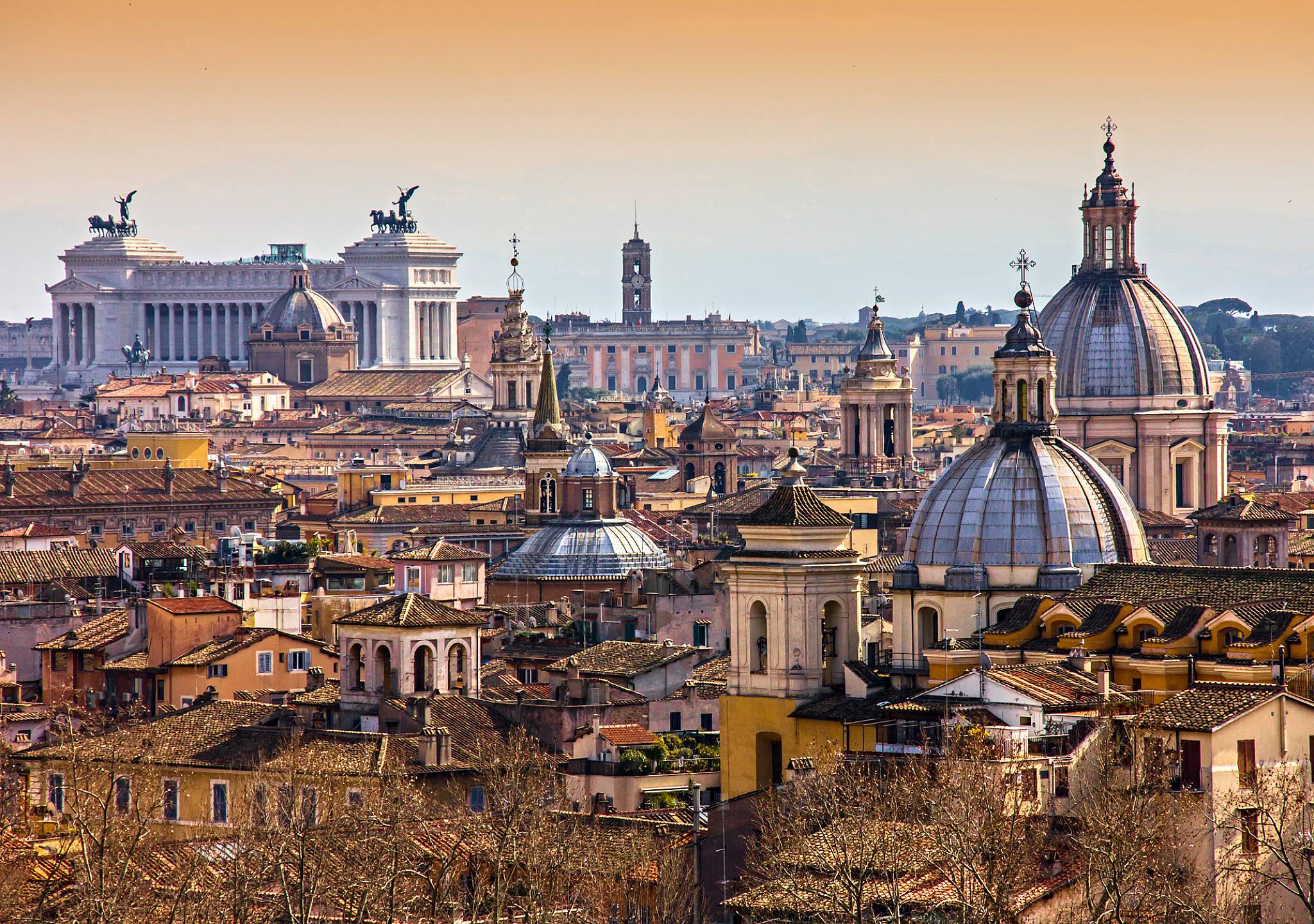 An emerging cocktail scene, atmospheric wine and beer bars and the new Italian cuisine keep the tradition alive while giving it a modern twist. Everything here, in the Eternal City, promises a dolce vita experience!
It may be a city of historic monuments and ancient ruins, but Rome is far from only being defined by its past. The Eternal City is bursting with life and full of things for people of all ages to see and do. Dare to star in your very own Audrey Hepburn moment and explore the city by scooter, which is considered a must for any 20 or 30-something visiting Rome (bonus points if it's a Vespa). Sample the city's amazing street food scene — trapizzini, supplì, porchetta-stuffed sandwiches and pizza by the slice. Learn how to cook like an Italian with one of the many cooking classes on offer throughout the city and recreate your favourite dish at home, whether it's pizza, pasta or tiramisù.
At sunset, sit on the stairs of Piazza di Spagna, a prime people-watching spot, to enjoy the view of the night Rome, illuminated with hundreds of lights. Make a wish at Fontana di Trevi and head to Via del Pignetto and the surrounding area where you'll find the coolest locals — plus some great and affordable fashion shops, wine bars and live music clubs. Monti is also full of vintage and modern style venues, as is Trastevere and San Lorenzo. Check out the Ostiense and the Gasometro neighborhoods along the river for the summer stands, markets and live entertainment. If you visit Rome in the summer, keep in mind that different sites across the city transform into open-air cinemas. You can see a film under the stars at Isola Tiberina, a tiny island on the river, before heading for clubbing. Or visit the picturesque Garbatella area for cheap drinks and food in the funkiest, laid-back setting of impromptu beach tables, hammocks and umbrellas set up on the grass for chilling.
Ah, la vita e bella, isn't it?
In the morning, you should try a Roman breakfast: a cappuccino and a cornetto, an Italian relative of the croissant, considered a typical hangover cure of choice after a wild night out for many youngsters!
AFTERNOON
Are you a foodie? Fancy an early drink, before hitting the city's nightlife? In any case, Rome offers a wide range of selections where you can begin your tasteful adventures.
Pergamino Caffé – Although the third-wave coffee movement is not yet extensively known in Rome, this place is a typical example of it. Here you can choose from a single-variety coffee selection sourced from the world's regions with the best terroirs and ground in-house. (7 Piazza del Risorgimento)
Retrobottega – In this fine bistro neo-Italian cuisine is successfully combined with Scandinavian techniques. Tortelli with pumpkin, artichoke and chestnuts, and risotto with crab and lentils are not only instagrammable dishes worth a million likes but also some of the most delicious choices available. (4 Via della Stelleta)
Emma – Visiting Rome without eating pizza is like going to Paris without eating croissants. This is one of the top pizza spots of the city and what distinguishes it from the others is the dough which is made from ingredients supplied by small-scale producers: organic flour, salt from Brittany and fresh yeast. On top of that, combinations of fresh vegetables with cheese or ham will just make you drool… (28-29 Via del Monte della Farina)
Litro – If you have to choose only one wine bar in Rome, this one is the most exceptional. It is set in Rome's quiet Monteverde neighborhood, emphasizing on natural wines while also having a fabulous cocktail list that focuses primarily on Mezcal (they have more than 30 different kinds). The elderflower infused Hugo is a must-try! You can enjoy a glass while listening to the bar's cool jazz sound selections.(5 Via Fratelli Bonnet)
EARLY EVENING
Embark on a cocktail or even a beer tour — to keep up with Rome's latest trend — around the centre of the city. The quality of the drinks served has developed tremendously in recent times, elevating the capital's fine-drinking standards.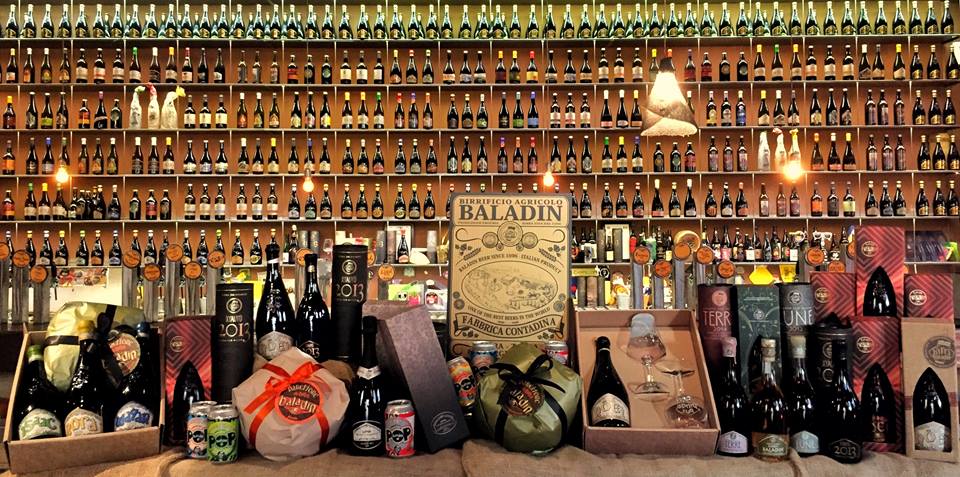 Open Baladin – Rome's recent style of beer bars is essentially focused on serving beers made either in-house or at other local microbreweries that meet the new need. This beer bar is probably the most popular place at the moment, serving 35 different craft beers on tap in a pop-décor space with high ceilings. On weekends, the line is usually stretched out the door. (6 Via Degli Specchi)
Birra Piu – In the alternative Pigneto area, this standout beer bar and shop is stocked with vintage and craft local beers. Music selections range from 70s classic rock to indie pop-rock and, especially if you're fan of alternative stuff, you will appreciate the DIY illustrations on the walls, all created by Italian artisans. (105 Via del Pigneto)
https://www.facebook.com/associazioneculturaleargot/videos/vl.102832723937448/1819363941448848/?type=1
Argot – Right in the city's historic centre, this basement-level members' club featuring a labyrinth space with a 1920s Parisian retro décor deserves a special mention. The music ranges from jazz and blues to nu-soul, not to mention they have live music sessions from local bands during the week. There is no sign on the door, just a doorbell. Ring, get in and have fun!  (93 Via dei Cappellari)
Freni e Frizioni –A lively and somehow hipster hangout with a rock' n' roll atmosphere that operates in a former car repair shop, serving aperitivo, which is mainly organic and vegetarian, and cocktails inspired by films and television series. Try the James Bond-inspired Martini Royale cocktail while mingling and dancing with a crowd of all ages.(4-6 Via del Politeama)
NIGHT
Go deep and explore the city's grande bellezza nightlife scene which has been gaining ground in recent years and get lost in its fun and diverse local young crowd.
https://www.facebook.com/tbsrome/videos/1671935289710305/
The Barber Shop – Situated in a basement right below an actual barber shop, this stylish bar from the celebrated local barman Joy Napolitano serves classic mixtures with a modern twist, basing most of it on ingredients produced in-house. This chic underground club is open late night and sometimes until sunrise. (6 Via Iside)
Jerry Thomas – The leader of the cocktail pack. Right by Piazza Navona, this charming dimly-lit speakeasy with a neo-noir atmosphere and Chesterfield sofas serves cocktails with references to favorite classics. Some cocktail ingredients, like the vermouth and the gin, are produced and bottled in-house. Note that a membership is required. (30 Vicolo Cellini)
Lanificio 159 – To the locals it is also known as 'the creative hub'. This New York meets Berlin multipurpose club is located within a post-industrial complex which now operates as a creative venue of many artistic activities. It features three floors with huge glass walls that enhance the underground atmosphere. Especially over the weekends you can enjoy art exhibitions and music events mostly focused on live sessions and dj sets. (159A Via di Pietralata)
Akab Club – One of the top venues and a fixed staple in Rome specializing in house and electronic music offers one of the most diverse music sets on the capital's clubbing scene. If you come early you are most likely to hear some jazz and rock music, but after 11pm the dance floor gets crowded and music changes to dance, funk, reggae, dub and acid soul. (69 Via di Monte Testaccio)
Jerry Thomas – The leader of the cocktail pack. Right by Piazza Navona, this charming dimly-lit speakeasy with a neo-noir atmosphere and Chesterfield sofas serves cocktails with references to favorite classics. Some cocktail ingredients, like the vermouth and the gin, are produced and bottled in-house. Note that a membership is required. (30 Vicolo Cellini)
Lanificio 159 – To the locals it is also known as 'the creative hub'. This New York meets Berlin multipurpose club is located within a post-industrial complex which now operates as a creative venue of many artistic activities. It features three floors with huge glass walls that enhance the underground atmosphere. Especially over the weekends you can enjoy art exhibitions and music events mostly focused on live sessions and dj sets. (159A Via di Pietralata)
Akab Club – One of the top venues and a fixed staple in Rome specializing in house and electronic music offers one of the most diverse music sets on the capital's clubbing scene. If you come early you are most likely to hear some jazz and rock music, but after 11pm the dance floor gets crowded and music changes to dance, funk, reggae, dub and acid soul. (69 Via di Monte Testaccio)