Actualités
---
We Went to... Rock For People 2018
5 min read
---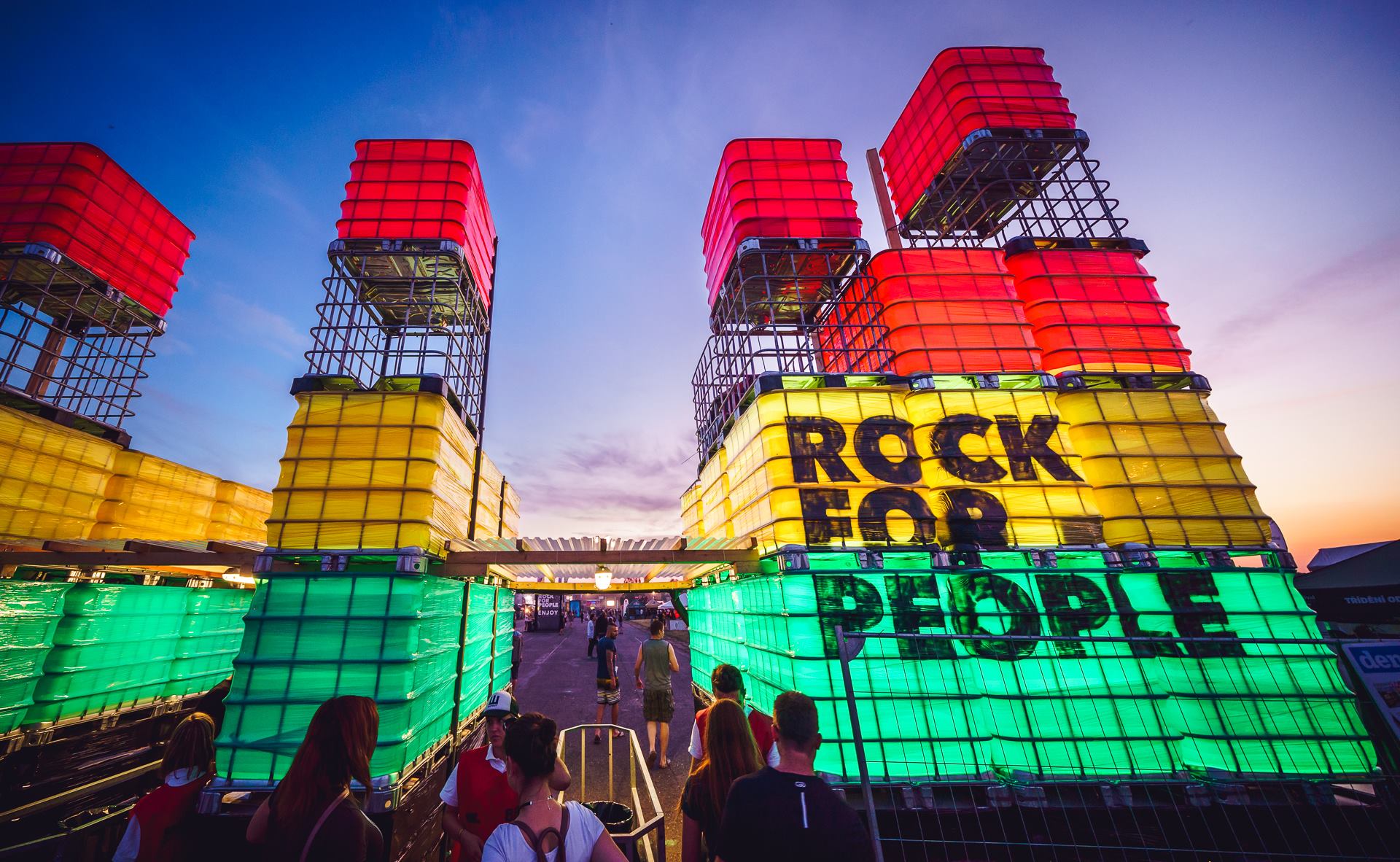 The highlights. The music. And the crazy Czech extravaganza.
Hey, who's loving top quality beer and is always on the lookout for new bands and crazy festive atmosphere? Raise your hands! All of you? Then you should check out Rock For People! Read up to find out why…
Ah, those long summer days and nights in the front pit, sipping your favorite drink, watching your favorite band on stage, dancing like a maniac as if there's no tomorrow, as if the future will come and you'll still be there in your 20s with flowers in your head, winking at the handsome singer, singing along with thousands of other people, all strangers to you, though for this moment in time you all share a common ground: music. For this magical moment that later becomes a lifetime memory, the people behind Rock For People work hard throughout the year.
Summer is the breeding ground for festivals, there is no doubt about it. And choosing a festival that's worth the money, the slog to the site and the time off work may be tricky. Indeed, the line-up is always important, but so too is the production, the crowd, and the food and drinks. After attending this year's edition, 4-6 July 2018, I can say with certainty that Rock For People is definitely worth our time and money. It was a three days-long, all-singing, all-dancing event taking place in ten stages (that's right, ten!), with excellent music, escapism and a wonderful setting.
Here, you have in one place some of the best rock, punk and heavy metal local and international acts and djs, people of all ages, some dressed as fairies or zombies, (real) Playboy bunnies, tattoo artists, fine beer, and different lounges and hang out spots. And this hanging out around the venue, the bars and the many food vendors, listening to great music, sunbathing on the grass and drinking amazing Czech beer, continued through the whole festival. All of these, crammed together in one venue are a good reason for us to return year after year, even though there might be just a few bands that we would like to see. After all, when you attend a large-scale festival with a line-up of 164 acts, no way you could absorb everything you wanted to hear, not with a schedule this packed. Still, for the two days I've been there, I did my best to see as many bands as I could and, believe me, it is a miracle I left the festival standing on my both feet. Beer helped. And 34 cups of coffee.
DAY 1
Leaving very early in the morning from Athens to Czech Republic, and after a short stop in Prague, I headed straight to Hradec Králove, a beautiful city in the region of Bohemia with a graceful combination of Gothic, Baroque and modern architecture. Unfortunately, with Rock For People's line-up starting at 11.30 in the morning until the early morning hours of the next day, there was no much time to wander around. At the festival, the line-up consisted mostly of Czech bands early in the day, but later in the evening the true golden ones came up on the stages. Kluci, a Czech band from Broumov heavily influenced by Beastie Boys and Sonic Youth, gave a high energy performance in the Hangar Stage. The band fuses punk-rock with electro and hip hop sampling into their recordings and it was one of the first day's big surprises. The punk-rockers Horkýže Slíže from Slovakia celebrated 25 years on Czech and Slovak music scene in front of a crowd flame-broiling their cortex to their songs. I guess, it was not easy to fit 15 albums in a one hour set-list but they did it!
As it was expected, the excitement was even more visible at the KB Stage when The Vaccines hit the stage, performing their classic hits as well as songs from their new album "Combat Sports" with which they set aside pop experiments and focus on guitars, brevity and speed; great elements for a live performance! Indie-pop act The Kooks took the same stage at 23:00 for a fun set, sounding fresh from their "Best Of" album tour. I was impressed that a relatively light brit-rock band such as this one could get the audience moshing; and the crowd loved it and sang along to almost every track! Even though the band has a new album out in late August, it didn't fall into the pitfall of playing only their new stuff. They cluttered up their set with classics as well as slipping at times some of their new songs in.
In truth, Astroid Boys are much better live than listening to them in your laptop with your headphones. Their blend of rap, punk, grime and rock into their music initially may not sound like it should work but – along with thousands watching them live at the festival- I confirm that it does! As the introduction music from the DJ beats faster and faster, a throng of awaiting bodies becomes cataclysmic, and once the collective takes to the Hangar Stage creating a visceral energy, all bets are off. At 00.55, H09909 (pronounced as "horror"!) took the Evropa 2, as the stage's closing act. Hail to political incorrectness! Even though rap and thrash punk haven't always got along very well, this duo from Los Angeles make them "click" in a perfect and abrasive way. Watching them live is a true experience, believe me. They are a new shouting screaming fast and furious band to add to the collection of all those other fast and furious bands some of us have slowly built up a love for over the years. Check their concert dates- if you haven't seen them live they are certainly something that you have to look at!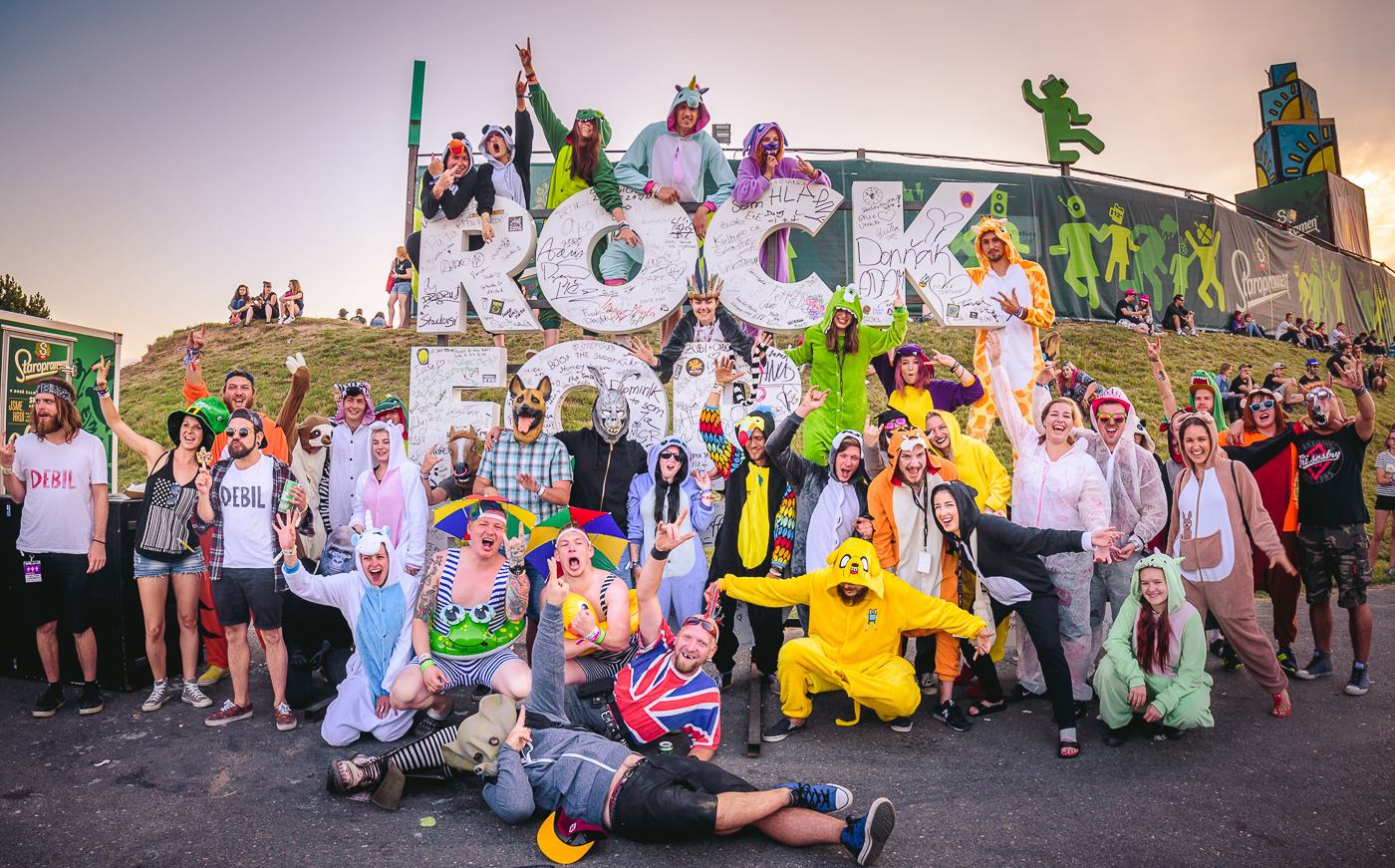 There is seriously sometimes too much to do in this festival. Get your body painted, decorate your hair with flowers and glitter, build castles in the sand-pit, play board games, swim in the nearby lake (the hot temperatures surely made it ideal!) or even watch local bands while sitting on a bike in front of one of the stages and push into the pedals. Working out combined with a live gig, it sounds really unique, right? I'm guessing that pushing people around in front of a stage would do the same job and help you burn those million beer calories but, at least in this case, you would certainly get out alive with no bruises and all your hair in its place.
After hanging around and enjoying the interesting benefits of being here, people started to gather around the stages. Ivan & The Parazol from Hungary proved to have a solid fan base. The five piece rock and roll band's career started in 2010 and since then, their groovy rock tunes quickly earned them a very engaged and rife audience with a relationship built on a mutual chemistry. And it is mainly because of their catchy and danceable music that have become a beloved live band. You probably already know that country-rock music is huge in central Europe (probably because it was partially inspired by European folk ballads) and Czech Republic as well, and Poletime? is one living proof of that. They took the stage with their very own personal banjo-punk-folk-future-jazz-country style. At first, they were not my cup of tea but due to their bags of humour and their joyful attitude it was a real fun to watch them. On the KB Stage, Radim Hladik Tribute performed early in the afternoon. As their name suggests, it's a collective that has been paying tribute to the beloved Czech musician and one of the greatest local guitarists of all time, after his loss.
Soon Hentai Corporation was scheduled to play and so I dragged myself to see whether they will live up to their reputation. I have heard many great things about this Czech band that combines almost 'theatrically' heavy metal with rock n' roll. The singer, Radek Škarohlíd, was running around, jumping around half naked, screaming and singing in a large vocal range. That was pure energy. The fans just had to keep up with that, of course. He didn't seem to get tired a bit and didn't even miss a note.
On a different style, Rodriguez was one of the must-see artists of the festival. This Mexican-American folk-rock songwriter has an amazing story that was captured in the Oscar-winning documentary "Searching for Sugar Man". The legendary singer-songwriter is known only by his surname and he is a self-taught guitarist. He began performing in bars and clubs around the city of Detroit in the 1960s, as the city suffered post- industrial urban decay. His two early seventies albums bombed in America, but found a huge audience in Apartheid-era South Africa. He has perhaps one of the most unique true music business stories of fleeting fame finally realized and watching him live performing his music was a truly fantastic experience.
The Marmozets took the Evropa 2 Stage with plenty of their trademark screams, distorted guitars and blast beats. However, the rapidly maturing punk-glam band is also dabbling with euphoric Kate Bush-type pop rushes, rave-type Madness-like breakdowns, and even tender moments about dreams of a better and loving world. However, the moment they finished, probably no one was prepared for the big migrations that took place right after – from one stage to the other, from the food stalls and beer stands right in front of the main stage where the biggest headliner of the festival was supposed to perform at the KB Stage in minutes. Prodigy was led on stage through the unbelievable shouting of the crowd. It is pretty crazy to think that it's been twenty years since their multimillion-selling album "The Fat of the Land" and the band still refuses to reduce the energy levels below absolute pandemonium. Once they took the stage, among the blinding lights and strobe effects, the band was barely visible. What happened next was a live testimony of what a dystopian post-apocalyptic world looks like. "Where are my fucking Prodigy people? Where are my warriors?" Maxim shouted and we, the faithful audience, while floating ecstatically between songs, noises and lights, and starting to look like a hybrid of Orks and The Children of The Corn, screamed back waving hands in the air.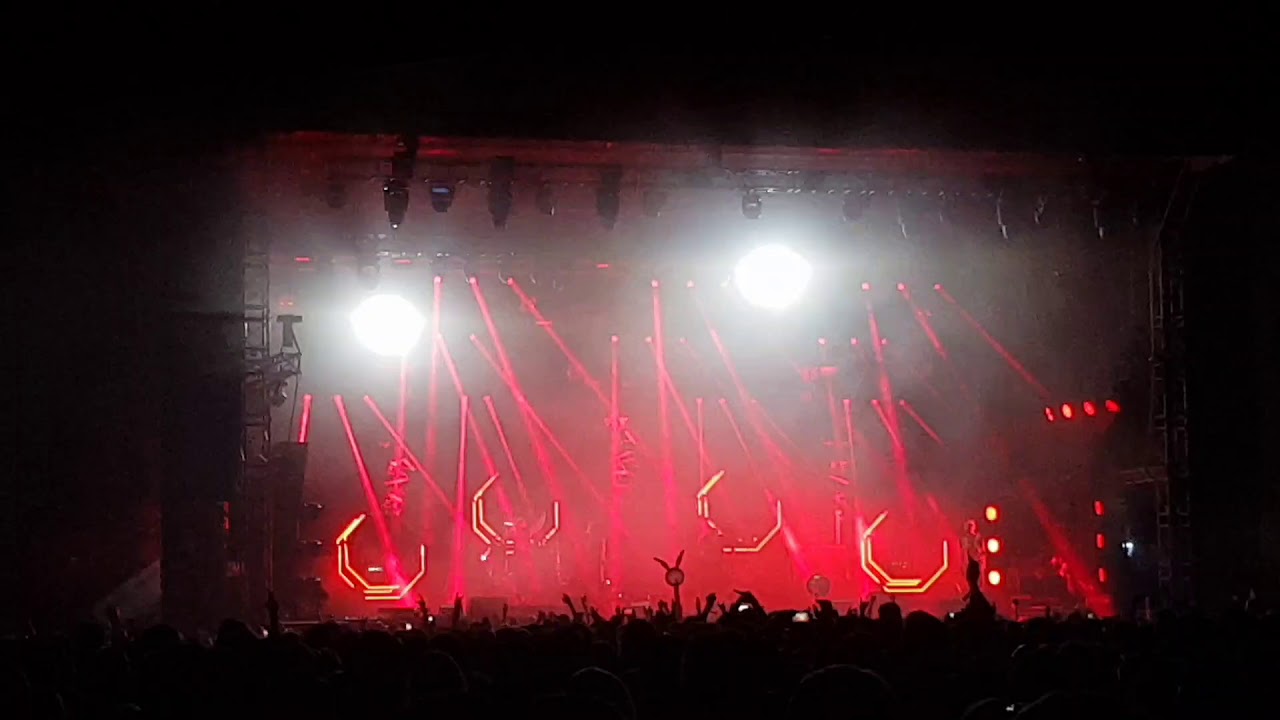 In the end, when the lights and the smoke went down, everyone needed time to get back to normal. It was remarkable to actually see live that Prodigy can still generate and expertly channel this much energy, proving they are real Firestarters.
What really fascinated me about Rock for People -and similar kinds of huge festivals- is that even though you might just love to see two or three bands from the whole line-up, you get the chance to see tons of great new bands, which is difficult to enjoy live anywhere else. One thing's for sure: In this festival you are never bored!
And one last, important thing: It's rare to see a festival where people are so sad to leave.
See you next year!