News
---
Best in class : Eoghan McNamara
5 min read
---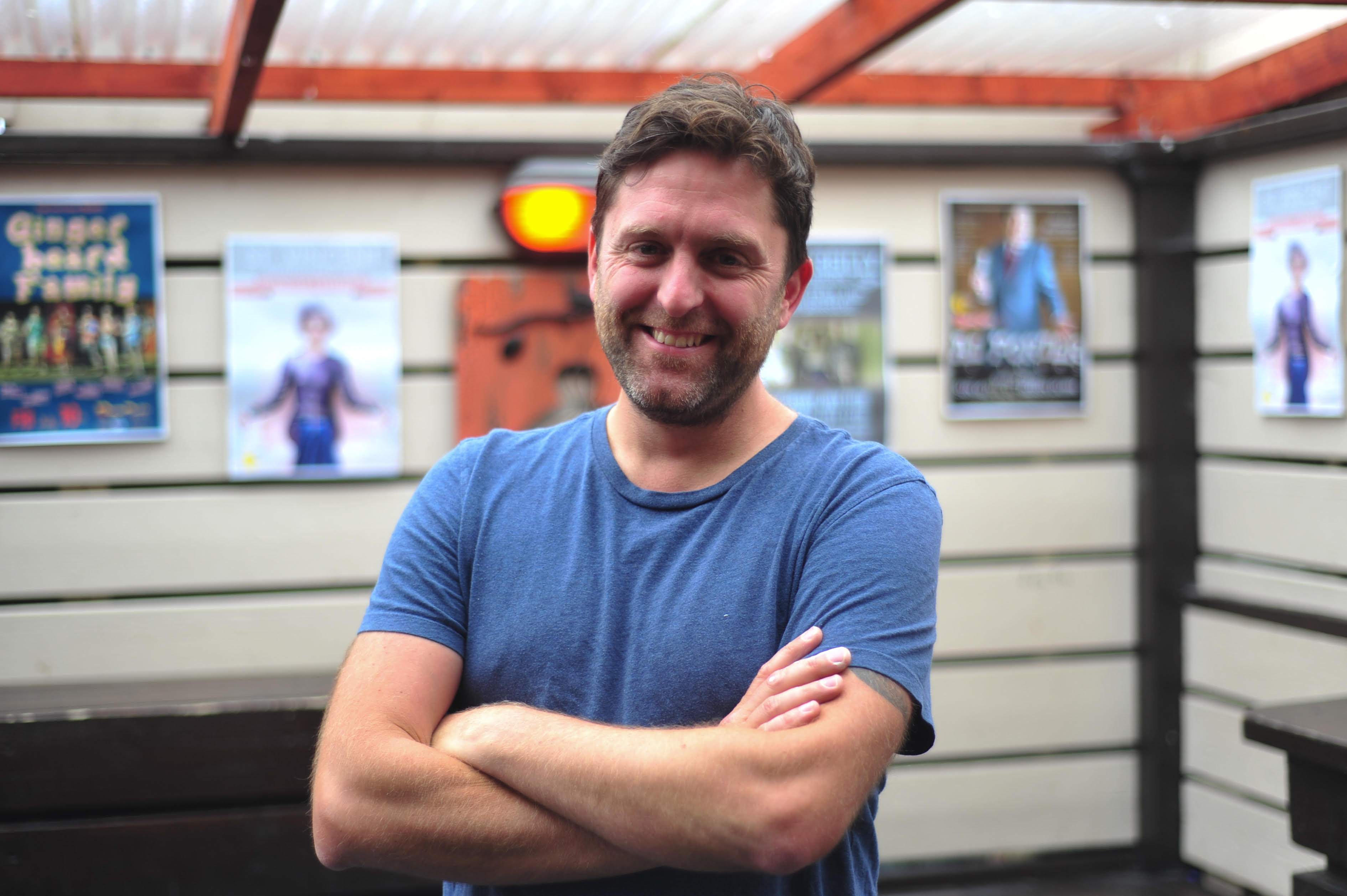 Wild Tunes on the Atlantic's Rugged Fringes: Gugai McNamara's Life In Music.
Ireland is synonymous with its pubs. They're so abundant that a famous riddle from James Joyce's Ulysses states it's impossible to cross Dublin without strolling past one (not quite true, but not far wrong, either). Some, like Athlone's Sean's Bar (founded 900 AD), have been open so long they've witnessed swathes of modern history. Others, like Dublin's O'Donoghue's and Vaughan's in rural Kilfenora, County Clare are renowned for their contribution to the country's music scene.
Few Guinness-supping hot-spots can claim quite the cultural influences of Róisín Dubh, a medium-sized Galway bar and music venue that's found itself at the very heart of the Atlantic town's wild, "last stop for miles" music scene. The spot — its name translates into English as "the little black rose" — has an infamous gig culture, and it's almost entirely thanks to one man.
Gugai McNamara's real name is Eoghan. Gugai actually means "little egg" in Irish, a name he picked up before he learnt to speak, as the bald one of twin babies. There are a few people on the Irish music scene that can get by on a single name: Bono, Enya, Hozier and Bressie stand out. In non-performing circles, Gugai might just be the only one.
His legacy sits almost entirely in relocating to Galway for college, and dropping everything in order to develop the local music scene instead.
"I'd always had friends in bands in Limerick growing up," Gugai remembers of the early days. "I guess I got to Galway and there wasn't anything I really wanted to go and see. It was just cover bands, almost everywhere. I started running gigs because no one else was doing it."
"Around that time, music collectives start springing up. It developed slowly in Galway. I remember pub owners saying to bands they could play covers with them and get paid, or play originals with me and not get paid. I used to think 'what the hell's wrong with you? I'm not taking any business away from you running a gig in this toilet…'"
The whole scene started, then, from an incredibly low base. Galway had some heritage, of course, but it was mostly in folk acts, people like Joe Dolan, Mary Coughlan and Dolores Keane.
"It started with this nightclub in Salthill [a seaside Galway suburb], called Liquid," Gugai remembers. "It's gone now. I used to do gigs upstairs. We brought in bands from all over Ireland, and occasionally outside. Before me, the Roisin Dubh was a really special music venue. It's just John and Mark, who owned it, had kind of lost interest in it. Promoting music is something you need a passion for. It was a really important folk venue, but by the time they were selling it, they'd lost their passion."
"It had become mostly cover bands. We got rid of all the cover bands with an almost ruthless efficiency, so much so that we used to get dirty looks walking down the street from people saying we'd taken away their slot."
Things quickly took off. "I've pretty much been doing this full time, as my job, since I was about 19 or 20. College didn't really work out," he laughs. "At the start, the only person risking anything was myself. There were no staff, no bills to pay. I pretty much did whatever I wanted to do. When we bought the Roisin, that all changed. I was suddenly doing programming seven nights a week, 52 weeks a year, plus all the outside stuff I'm doing, too."
Buying the pub, clearly, was a turning point for Gugai, but also a sign of just how far he'd come: far enough that three business partners were willing to come in alongside him, take over a venue, and put faith in the young promoter to run it all year round.
"We've had to change things around," he admits. "Like with the silent disco, which involves having two or three thousand people out on the street. It's a mainstream thing, but it probably kept us open through the recession. It was busy all the time. I used to DJ it, but it's more like evil Gugai who played the silent disco. I don't think 20-year-old Gugai would be very impressed by it. It was a way to survive. It felt very close to the bone, the recession."
Ireland's late 00s recession hit hard everywhere, in fact, and entertainment, naturally, was one of the areas that suffered the most. Dublin's club scene was decimated, and still hasn't recovered. That Roisin Dubh was able to forge on by showing a consistent stream of live music was a sign of its strength.
"We came out of it and learnt things," Gugai says. "We're better, leaner. I'm lucky I have business partners here, as if it was just me, I'd just book everything I ever wanted and we'd be out of business in two years. It would be a great two years, but I'm lucky my partners understand the selling the beer part of it, and ask questions like 'how many people are going to do to the gig.' Otherwise I'd do things because I think they need to be done, or because I want to do them, rather than because I have to. That can't always work."
Things have expanded far beyond providing music every night for a few hundred in the iconic indie-pub, too. Gugai books the main acts for Galway Arts Festival. He's heavily involved in the city's comedy festival and runs a Spiegel Tent event at Christmas. He's also set up a record label and personally manages six different acts, which means he's forever booking tours for some of Ireland's finest, including a stand out in trad-influenced dance act Daithi.
"Daithi's a dream to work with. He's great with interviews, and his social media is second to none," Gugai says. "I said for years that I had no interest in managing bands, I saw it as a headache. It's not a money maker at all. But it's like the record label, you get sucked into it. I always wanted to do the label way more than the management. To be honest, I don't make it easy for myself."
Starting from such a low base, Gugai's had to think broader, too. "We have tried to encourage other promoters and help them build this scene, because it's really important," he says. "We give them space. We do the same with musicians and the open mic night, which is a huge thing on Sundays. When you're a bit jaded and you've been here 20 years and bands are still excited to get their first gig here, it reminds you of what it's all about."
The Roisin is a surprisingly small place. When you walk through the door and stare at the signed posters adorning the ceiling next to their main bar, the quality of the acts playing a venue that holds only a few hundred leaps out.
Franz Ferdinand dropped in for a warm up show. Father John Misty played a quiet set between bigger tour dates. The biggest bands Gugai books end up at the Galway Arts Festival (Madness, Kodaline and The Flaming Lips appeared in 2018), but the calibre in his venue is consistently high, too.
"When I started running gigs, I made a list of about ten acts I really wanted to work with. It was complete fantasyland at the time. There's only one band on that list I haven't worked with now, and it's the one on the top. Pixies. It's almost happened a few times. We've had Brian Wilson, the Flaming Lips… It's been pretty good going," he says.
"A lot of this business is built on relationship and reputation. If people start saying 'ah, I went down to Galway, I might not have got much money, but we were treated very well and we had a great time and sold ten records', suddenly people want to come and play. It's not just about building a scene. It's about building something bands want to come and play. They need to feel that you're on the same side, that you've got their back."
"We're here on the periphery of Europe, right on the Atlantic. Galway brings out the wildness in people, I think. The creativity. It's huge for theatre, arts, poetry, music, food… it goes back to the pre-60s. It's always been the sort of place people are drawn to, since way before my time."
"It's probably why I came here. It's just really vibrant. People call it the graveyard of ambition because of the party scene. People come here from America on their first step to Europe, or from Europe on the way to America, and just never leave. It's 80 000 people and about 30 or 40 000 students. It's a great place to live."
We finish our conversation admiring the list of bands chalked onto the wall behind Gugai, many of whom he booked to play in Galway over the summer. He smiles a farewell, thrusting a mixtape from his club night and label Strange Brew into my hand, and makes his way down from the offices of his venue to be in place to greet a visiting gangster rapper as he departs the Roisin Dubh stage. Gugai's workplace is clearly where he's in his element; his modest pub — Galway music's soulful heart.