News
---
Celebrating 40 Years Of Computer Music... and a lifetime of Dancing
5 min read
---
Guten Tag aus Berlin! This May sees the 40th anniversary of Kraftwerk's groundbreaking LP 'Computer World', a record so bombastic it went on to influence and create a whole plethora of new electronic music styles, including synth-pop, techno, electro, and krautrock.  
Sadly, Kraftwerk founding member Florian Schneider, who passed away last year, is no longer around to celebrate the record's anniversary. Alongside co-producers Ralf Hütter and Karl Bartos, Schneider helped wield new and emerging technology, synthesizers and drum machines to create a new and ingenuitive sound of electronic-pop that would go on to be sampled, covered and copied by the likes of Coldplay, LCD Soundsystem, Afrika bambaataa, and many more acts from across the world. [Although, if you ask me, nothing tops Señor Coconut's Latin Kraftwerk tribute, 'El Baile Alemán'].
Recorded in both German and English, 'Computer World' came on the back of 'The Man-Machine', and 'Trans-Europe Express', albums that positioned the German musicians as a new and different type of pop-band, one that subverted traditions in order to create new narratives as to how music could be. 'Computer World' is often seen as the end-chapter in this trilogy of releases (it took the band five more years to release another record) that continued with their abstract themes about the rise of technology, all played out in a quasi-melancholic, pop format.
The infectious nature of 'Computer Love' and stomping beats of 'Numbers' were characteristic of the wider experimental and artistic sounds that were emerging from western Germany at the time. Combining tape recording techniques, synthetic and progressive sounds, and lyrics sung in the German language, the musicians from this era helped create a particular brand of Krautrock – or kosmische Musik – that still lives in the hearts and minds of many European acts, such as Berlin DFA producer Perel, Swiss duo Klaus Johann Grobe, and a whole new wave of artists centred around Düsseldorf's 'post-kraut Haçienda' Salon Des Amateurs, including Jan Schulte, Lena Willikens, Toulouse Low Trax, and many more.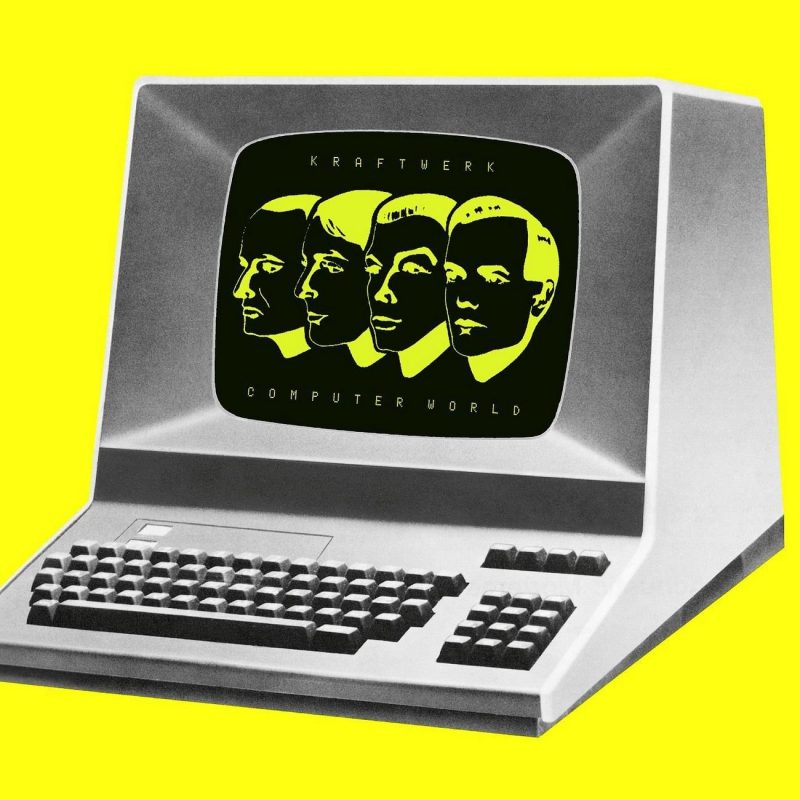 'Computer World' was also integral in the establishment of Berlin's electronic music scene, which this month received the news that its nightclubs and live spaces would now be deemed cultural institutions. This move, made in order to help preserve and protect these spaces in the light of the threat of rising property prices, and the financial impact caused by COVD-19, means that they will all be offered additional financial support, tax breaks, and help with other necessary permits. The move, which was passed by the federal government, also applies to theatres, museums, concert halls, casinos and other affiliated cultural sites.
This means that Berlin's more renowned venues and nightclubs, such as Columbiahalle, Funkhaus, and Watergate, will have the same amount of protection from closure as the city's more intimate spaces. Not only is this great news for the punters and revellers who themselves bring so much money into the city's entertainment economy, but it also means that future Krautrockers and new wave bands will have somewhere to play in the future too.