News
---
EUROPAVOX Advent Calendar 2021
5 min read
---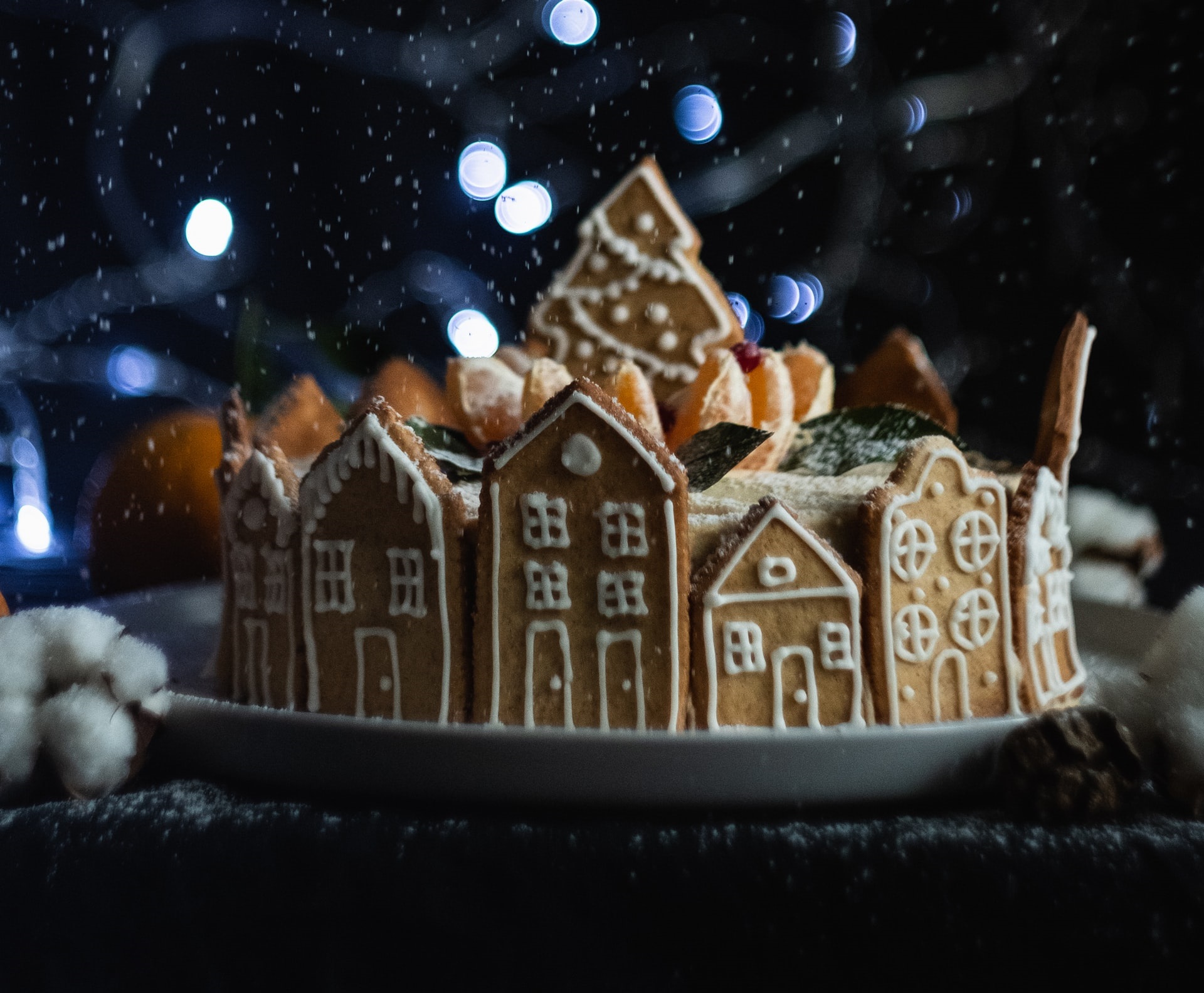 Together with our project partners, artists, team and journalists, we've again put together the Europavox Advent Calendar, featuring the best albums of 2021, favourite wintertime books and films, Christmas traditions and recipes. 🎁 Join us each day for a new dose of festive winter cheer! ❄️
December 25th
💿 'NOIR' by Jesse Markin, Finland
"Jesse Markin is an amazing artist, and 'Noir' – his last album – is exactly what is needed in these times: full of energy and softness, joy and anger, sadness and hope. And above all, the ultimate proof of the beauty of ALL diversities."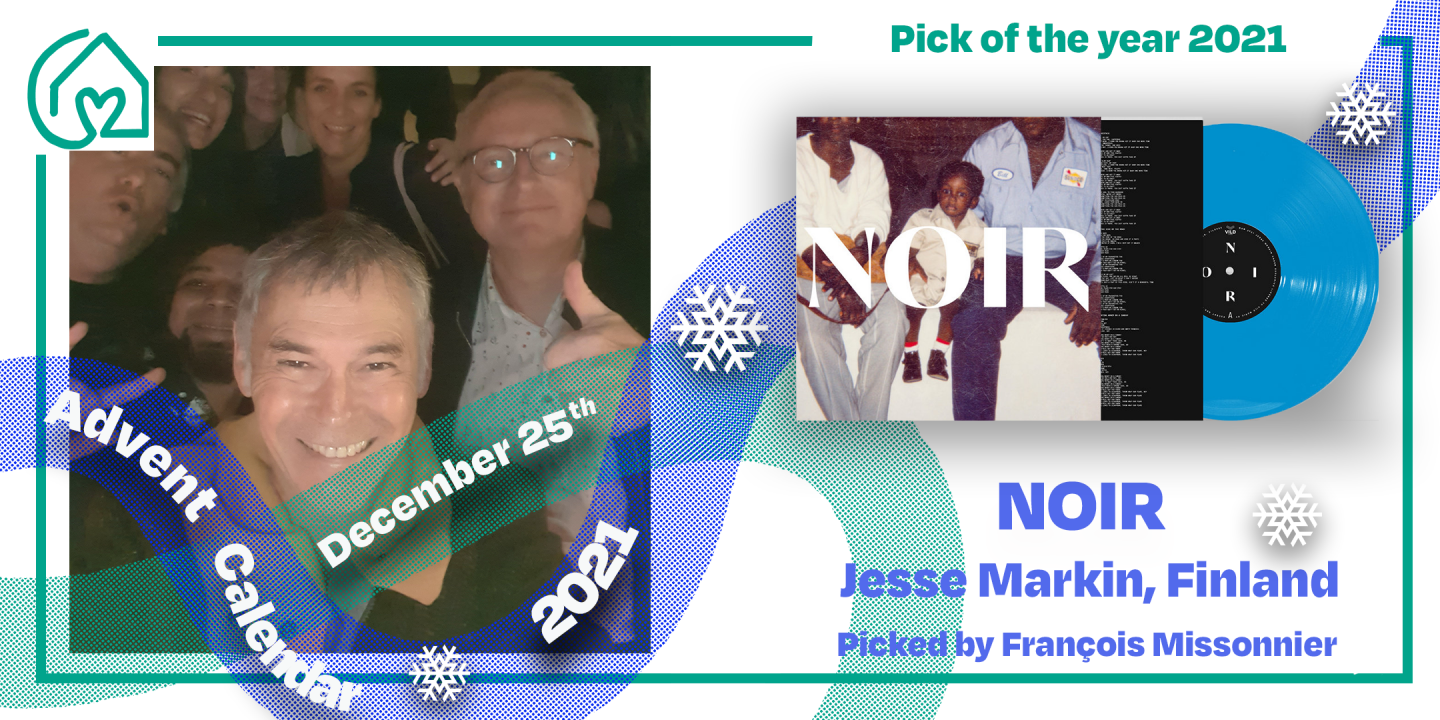 December 24th
🎥 'Freaks Out' by Gabriele Mainetti
"Mainetti's new film, a follow on from his acclaimed 2015's debut 'They Call Me Jeeg' is an entertaining modern fairy tale set in Rome during the Nazi occupation where four circus performers gifted with special powers become an occasion to address themes such as diversity and self-empowerment. Special mentions go to the talented actors portraying the 'freaks' – in particular young Aurora Giovinazzo in the role of "the electric girl" – and to the many movie references and homages in the film, from 'X-Men' to 'The Wizard of Oz'. Among the highlights, the scenes where the Nazi villain plays classical piano versions of 'Sweet Child of Mine' and 'Creep'."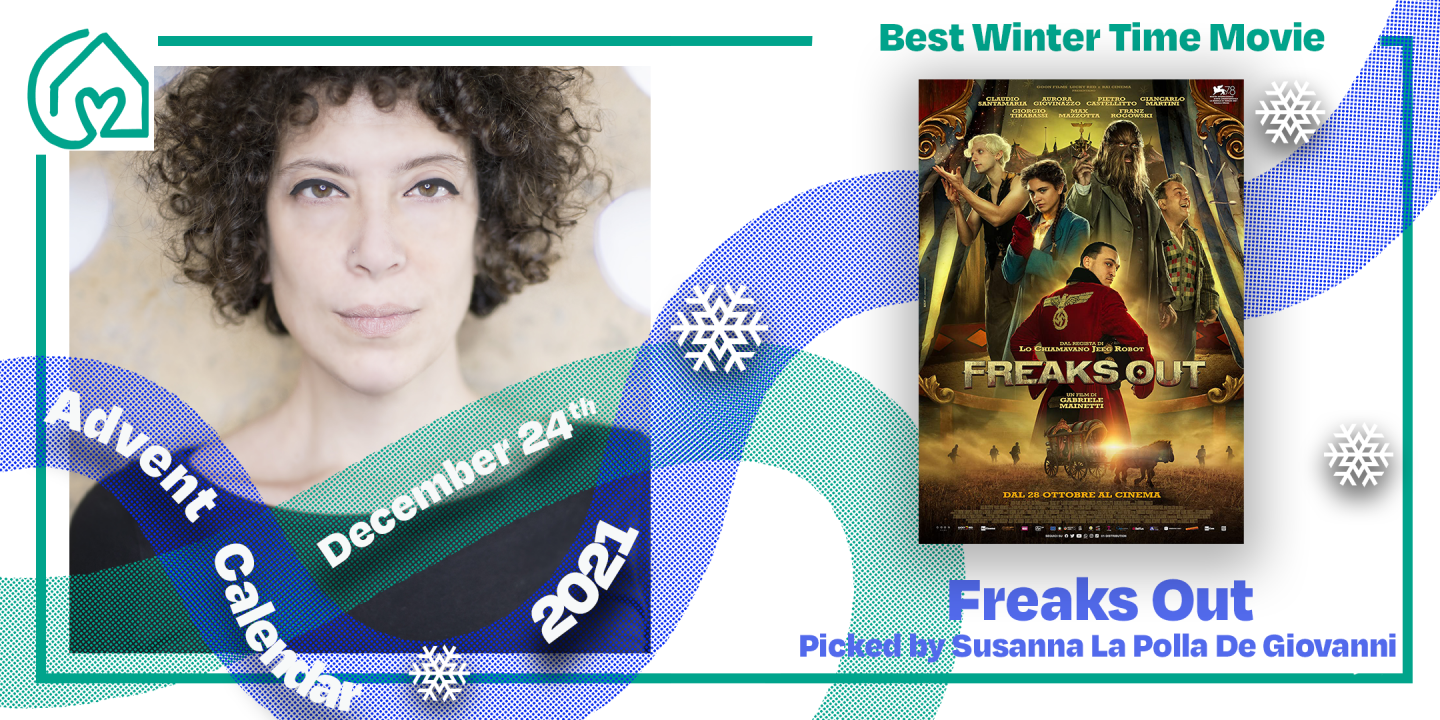 December 23rd
Gizmo from KOIKOI – Band, Serbia
📝 Sarma – Serbian stuffed cabbage
"Hi I'm Gizmo, the drummer of the band KOIKOI from Belgrade, Serbia. This recipe for Serbian stuffed cabbage, or Sarma, is a hearty dish that many Serbs serve every day but especially for special occasions like Slavas and other holidays. I am happy to share the recipe with you. Let's begin.

Gather the ingredients. Steam the head of cabbage until the outer leaves are limp, then cool slightly and separate the leaves. With a paring knife, remove the tough ribs from the leaves without damaging them. Reserve the tougher outer leaves, but don't use them for rolling. In a medium bowl pour oil, mix together ground beef, ground pork, rice, onion and soup mix, you should also add a mix of spices, smoked paprika, salt, pepper etc. All this should be fried a little.

Heap two tablespoons of filling onto each steamed, prepared cabbage leaf. Fold the bottom of the cabbage leaf up over the meat. Fold sides to the centre and roll away from yourself to encase completely. Repeat until the meat filling is gone. Spread the chopped cabbage on the bottom of a large pot. Layer on the cabbage rolls, seam-side down. Cut the smoked ribs into pieces. Space the ribs or other smoked meat of choice between the cabbage rolls. All this is poured over with water and boiled. Cover the pot and boil for one hour. Then reduce the temperature and boil for two more hours.

I hope you enjoy it. :)"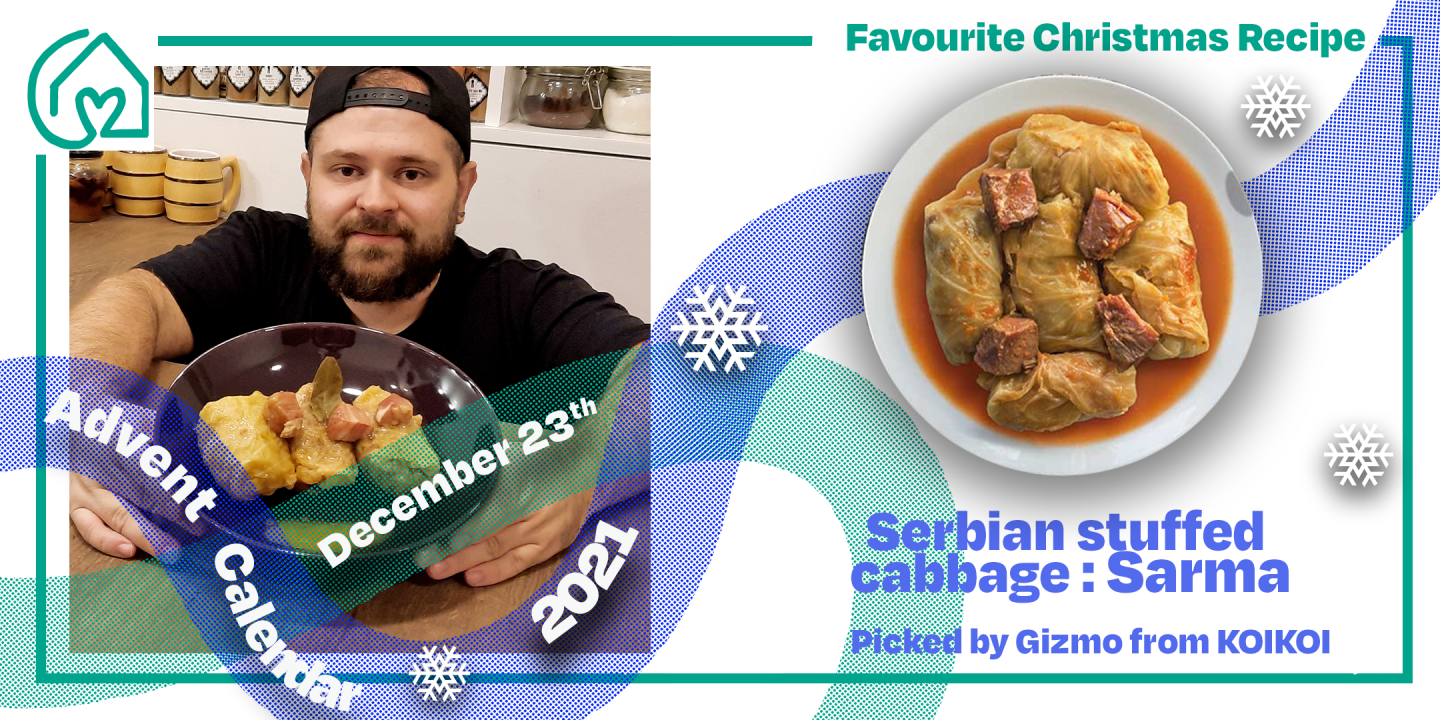 December 22nd
Eliza Niță – Journalist, Romania
🖼️ Endless nature I, II (2012 – 2014) by Vlad Nancă
"I first came across Vlad Nancă's works during one of my favourite master's courses (History of Ideas), where our professor discussed through one of his pieces how any type of art (be it writing, painting, music etc.) can act as a carrier of cultural representations, while juxtaposing a variety of contexts and perspectives. Doing this very thing is one of his reinterpretations of the Infinite Column, Endless nature I, II, toying with the idea of cultural identity through regular household items and an obvious reference to Constantin Brâncuși, one of the most influential Romanian artists."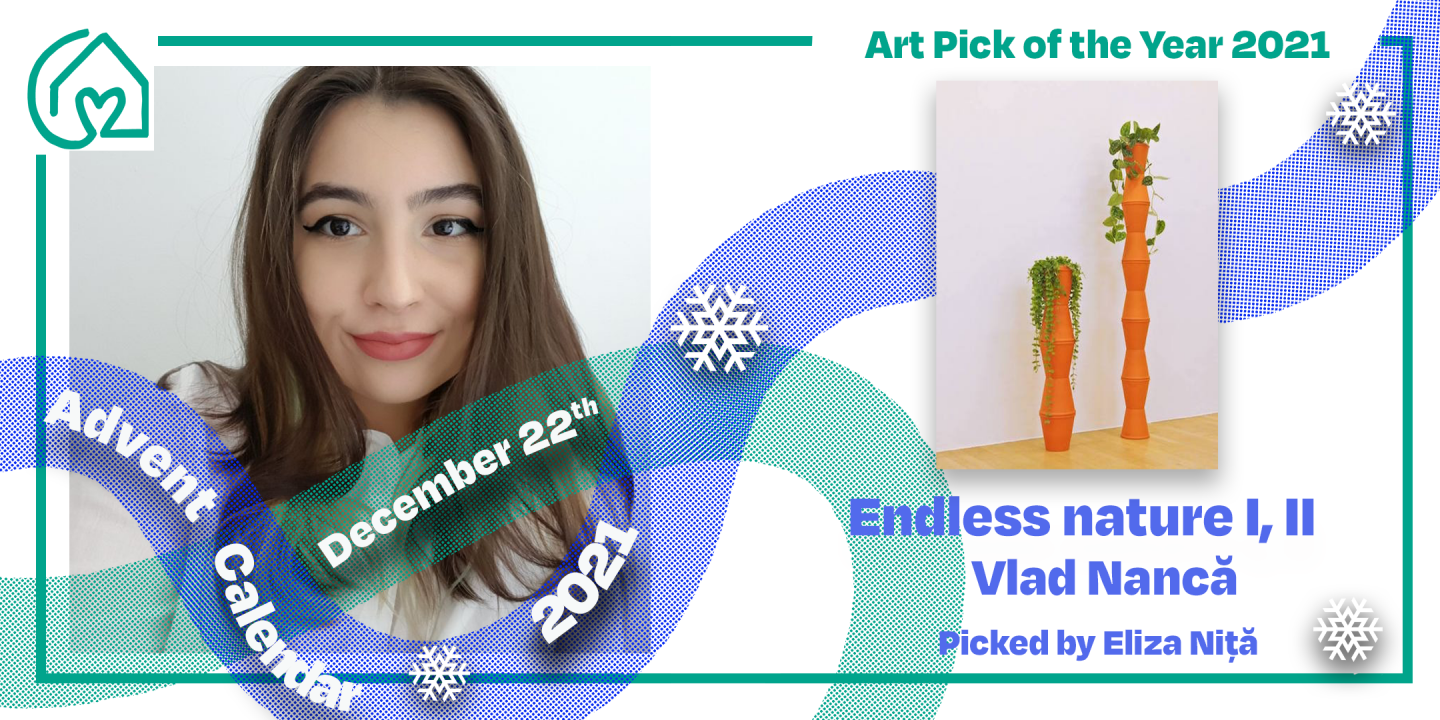 December 21st
BSÍ – Band, Iceland
🎥 'Andið eðlilega' ('And Breathe Normally') by Ísold Uggadóttir
"Our movie recommendation is 'Andið eðlilega' ('And Breathe Normally') by Ísold Uggadóttir. It's about two women, a struggling single Icelandic mother, and a political asylum seeker from Guinea-Bissau, whose lives intersect for a brief moment. The movie is yet another reminder of why borders are one of the most inhumane and useless inventions that our societies have come up with."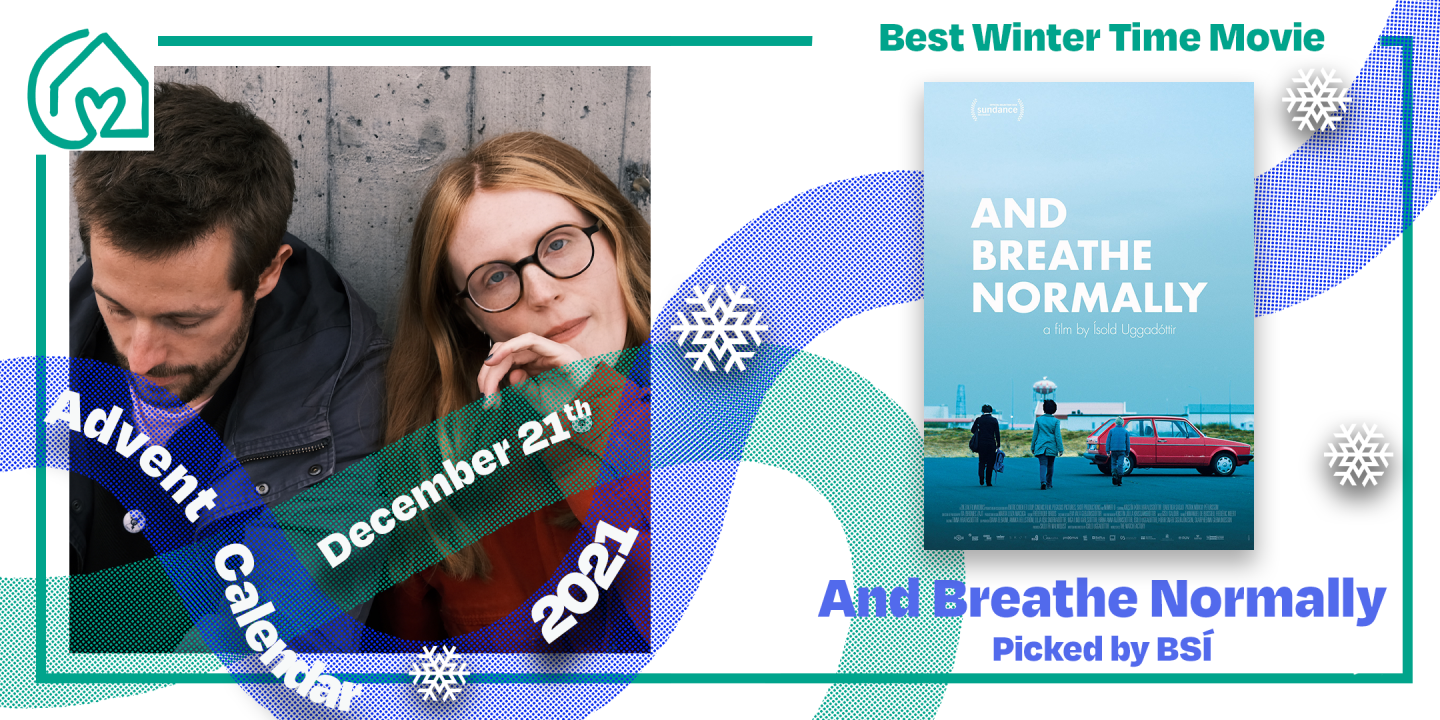 December 20th
Katia Giampaolo – Director of Estragon Club, Italy
💿 'Tryin/Slow' by Sworr.
"A must in my "corsa" playlist. I have a crush on this artist, and I cannot wait to attend their concert. A really amazing discovery thanks to Europavox Media."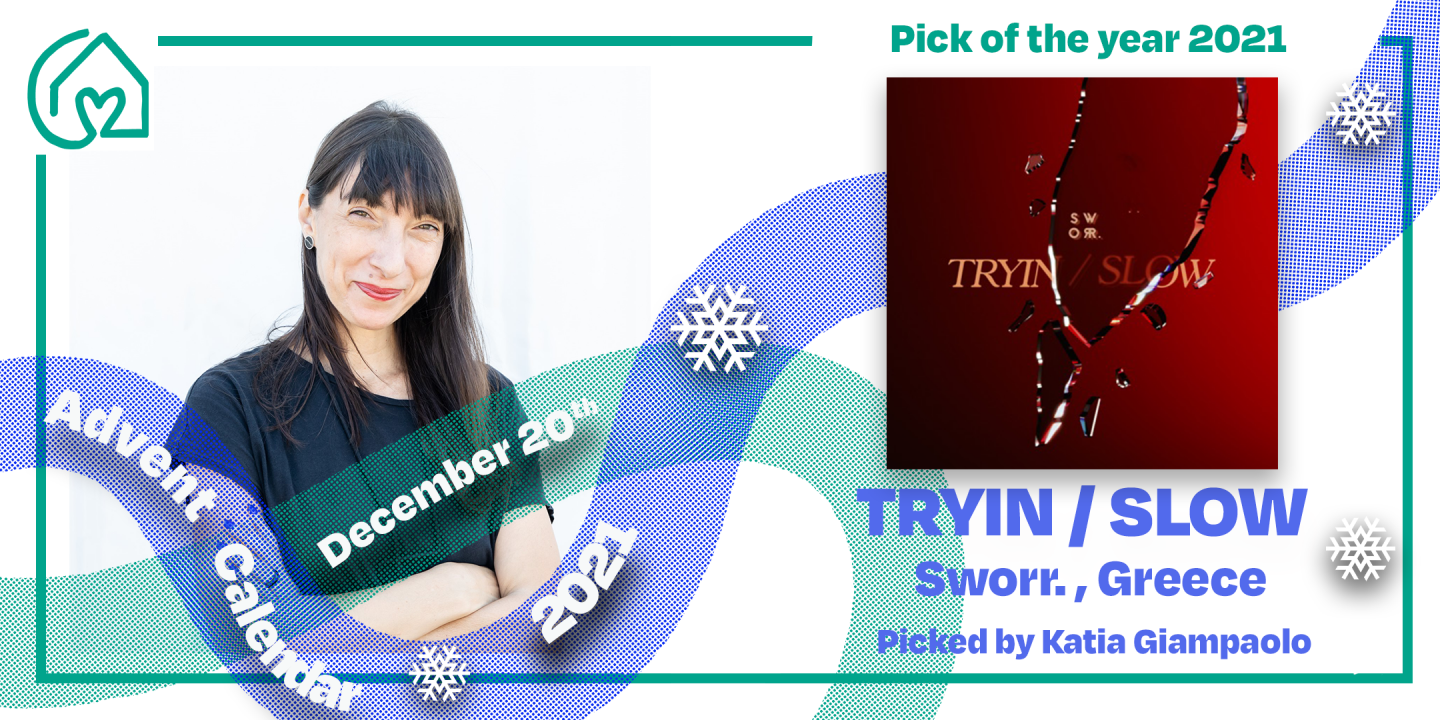 December 19th
🎥 'Annette' by Leos Carax
"Things haven't been peachy for the world of cinema due to COVID. I've been waiting to see the French quasi-opera 'Annette' for quite some time now, but thanks to Mubi I'll be happy to watch this at my leisure over the holidays. Starring none other than Adam Driver and Marion Cotillard, the film has been soundtracked by the underrated auteurs from Sparks, to create (I hope) a much anticipated, and well-received joyous musical for our time."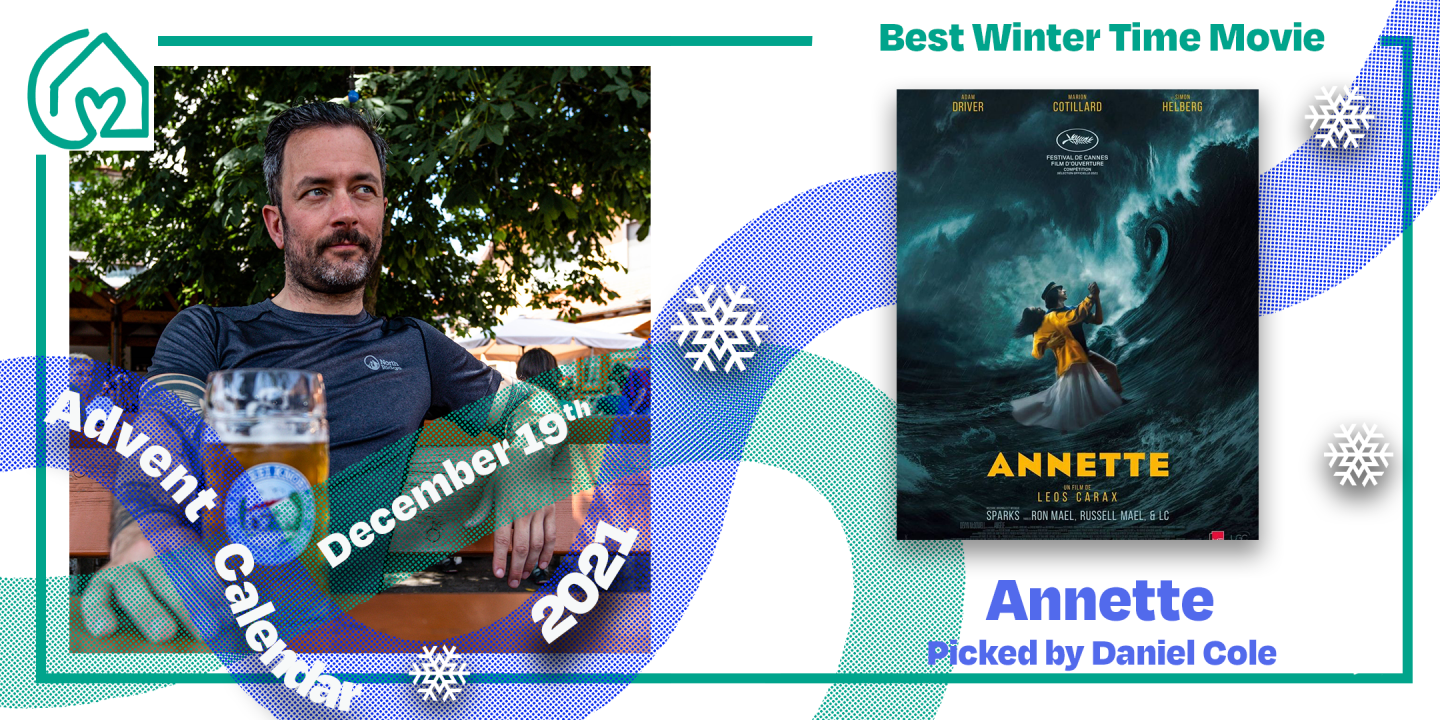 December 18th
📘 'The Usefulness of the Useless' by Nuccio Ordine
"It's a masterpiece, very dear to my heart. The Italian philosopher, professor and writer Nuccio Ordine argues for the utility of useless knowledge, and against the modern fixation with utilitarianism. He's building the case that we need unfocused and un-monetized time to imagine, research and pursue science, and thus create important discoveries and works of art that uplift and develop humanity. Ordine is inspired by Abraham Flexners' essay 'The Usefulness of Useless Knowledge' (1939) and the reflections of great philosophers and writers, such as Plato, Montaigne, and Shakespeare. He reveals how the obsession with material goods jeopardises all that's good for us: education, art, and creativity, and, therefore, our values: human dignity, truth, love, and pleasure of life. An absolute must-read."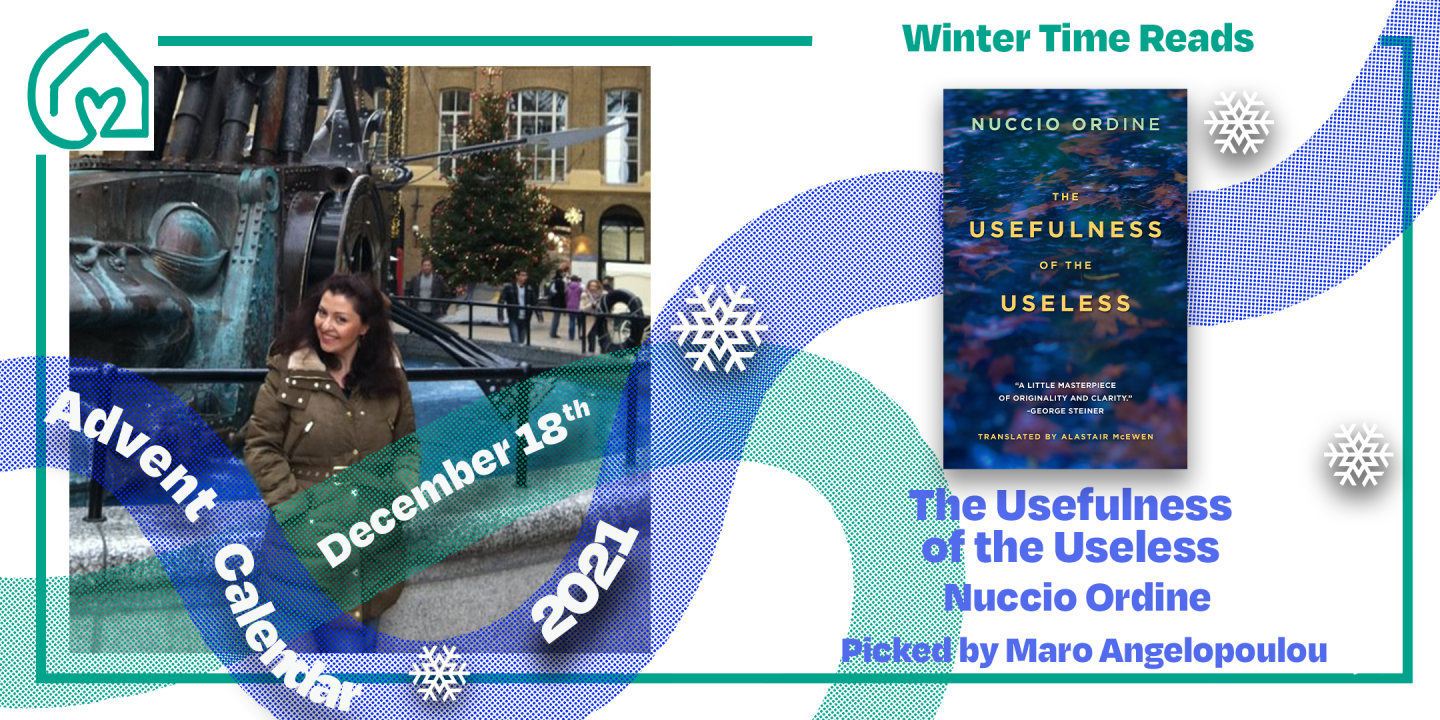 December 17th
zalagasper – Musical duo, Slovenia
🖼️ 'Bathing with Flowers' by Alja Horvat
"We chose Alja's piece Bathing with Flowers because it reminds us of our favourite trip to Portugal in 2019. This illustration is so full of life and colour, and it shows how good Alja is at drawing patterns. Looking at it makes us smile and wish to have such a cool bathroom someday. (And it also reminds us to water our plants more often)."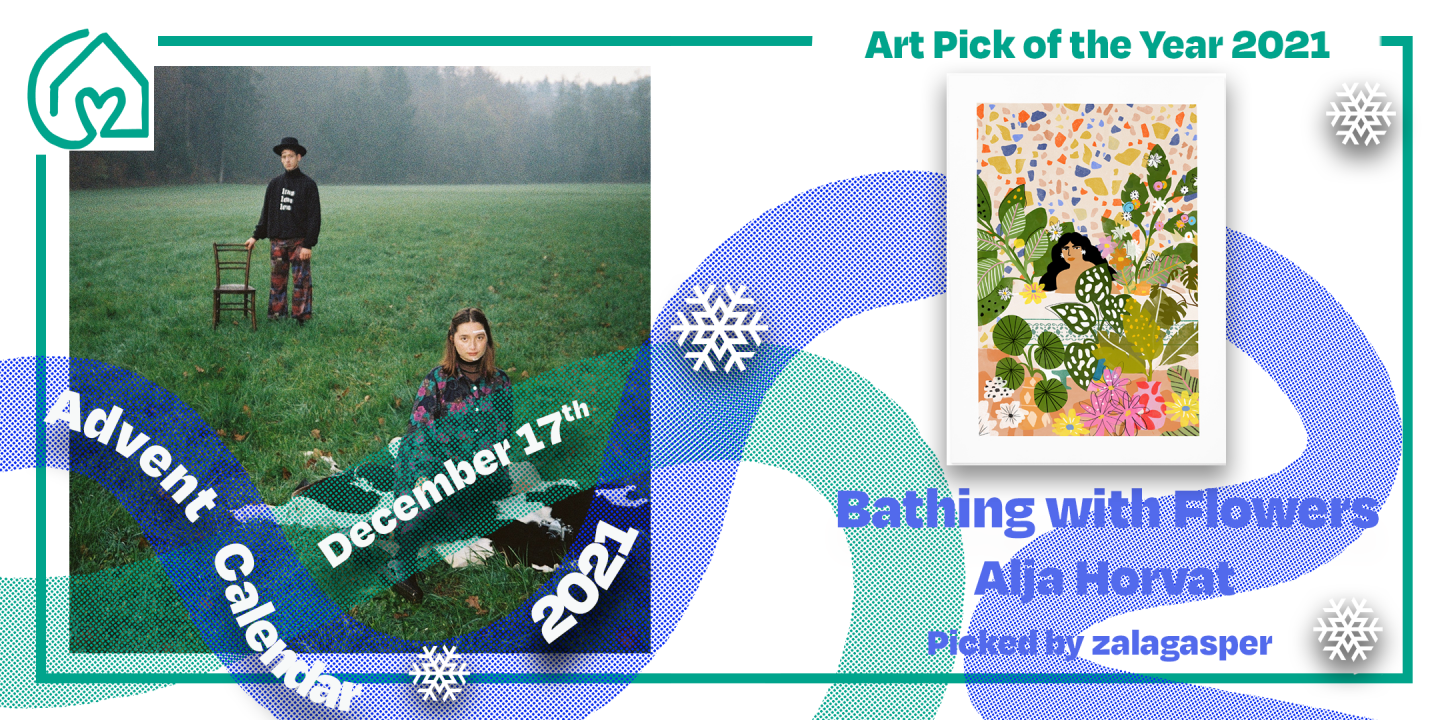 December 16th
Hania Rani – Singer & composer, Poland
🎥 'The Pianist' by Roman Polanski
"Well, truthfully this movie is not really a Holiday mood, but it reminds me of time spent with my family during Christmas, when this movie was very often on TV then and we were able to watch it together. I also enjoy really old Polish movies by Kieślowski, Zanussi or some old comedies, but this one would be more available to see for the people from other countries. 'The Pianist' moves me a lot, not only because of the topic, but also because of the music and a title pianist (starring Adrien Brody), who is the story's main character, which brings the narration even closer to my heart. Furthermore, it is simply a masterpiece of cinematography, which touches on the topic of a difficult and tragic history of my country, told by a director who experienced the war himself, losing his beloved family in the holocaust."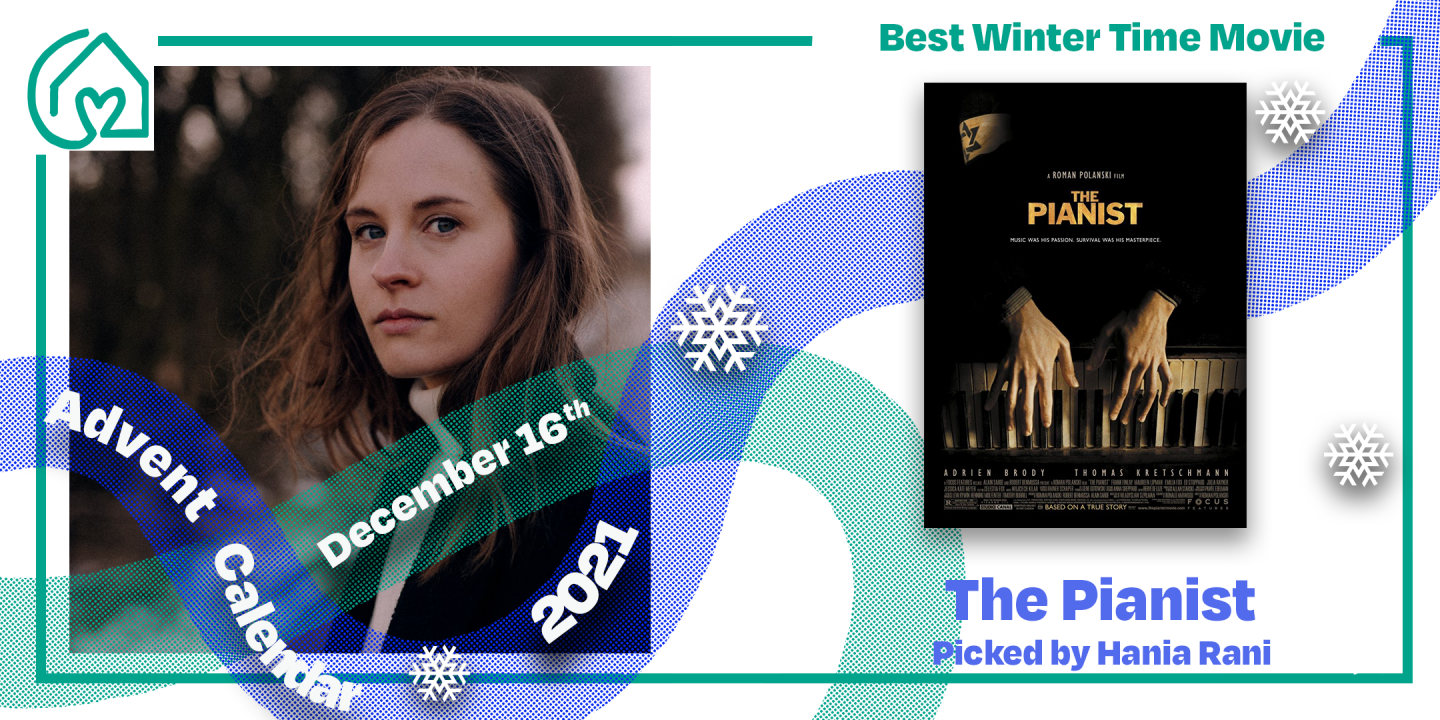 December 15th
Ilko Čulić – Journalist, Croatia
💿 'Paradigmes' by La Femme
"I have had La Femme on my playlist for a long time. Although they recorded a fair bit of excellent work so far, this one is simply their best. With their brilliant 3rd album 'Paradigmes', this French band is ready to conquer Europe, if not the whole world."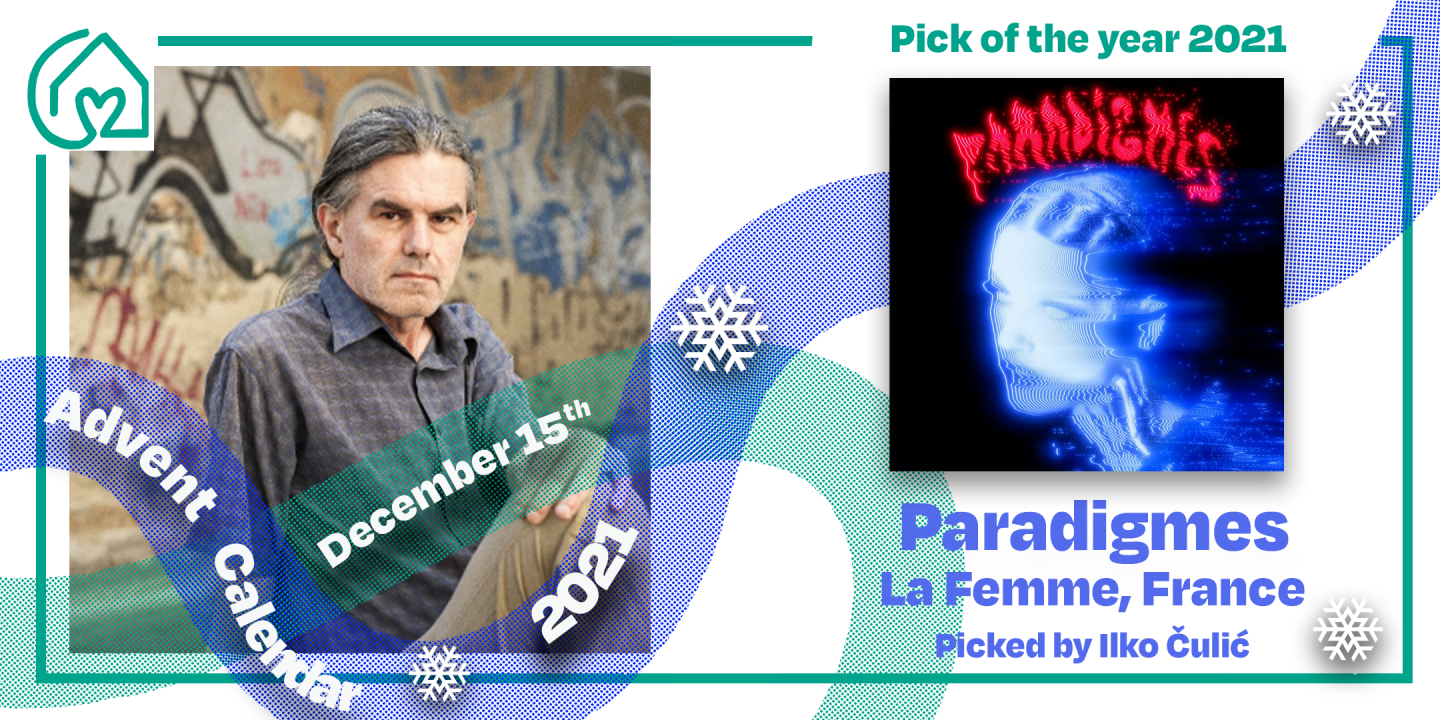 December 14th
shishi – Band, Lithuania
🎥 'The Devil's Bride' ('Velnio nuotaka') by Arūnas Žebriūnas
"If you want a Lithuanian version of the Jesus Christ Superstar rock opera, here it is – 'The Devil's Bride'! It is the very first Lithuanian musical and a very dramatic life story of what happens when you get involved in business with the devil. It's hard to believe the movie was made in the dark Soviet times, but trust us – there are several generations, who grew up with these epic melodies from the 70s!"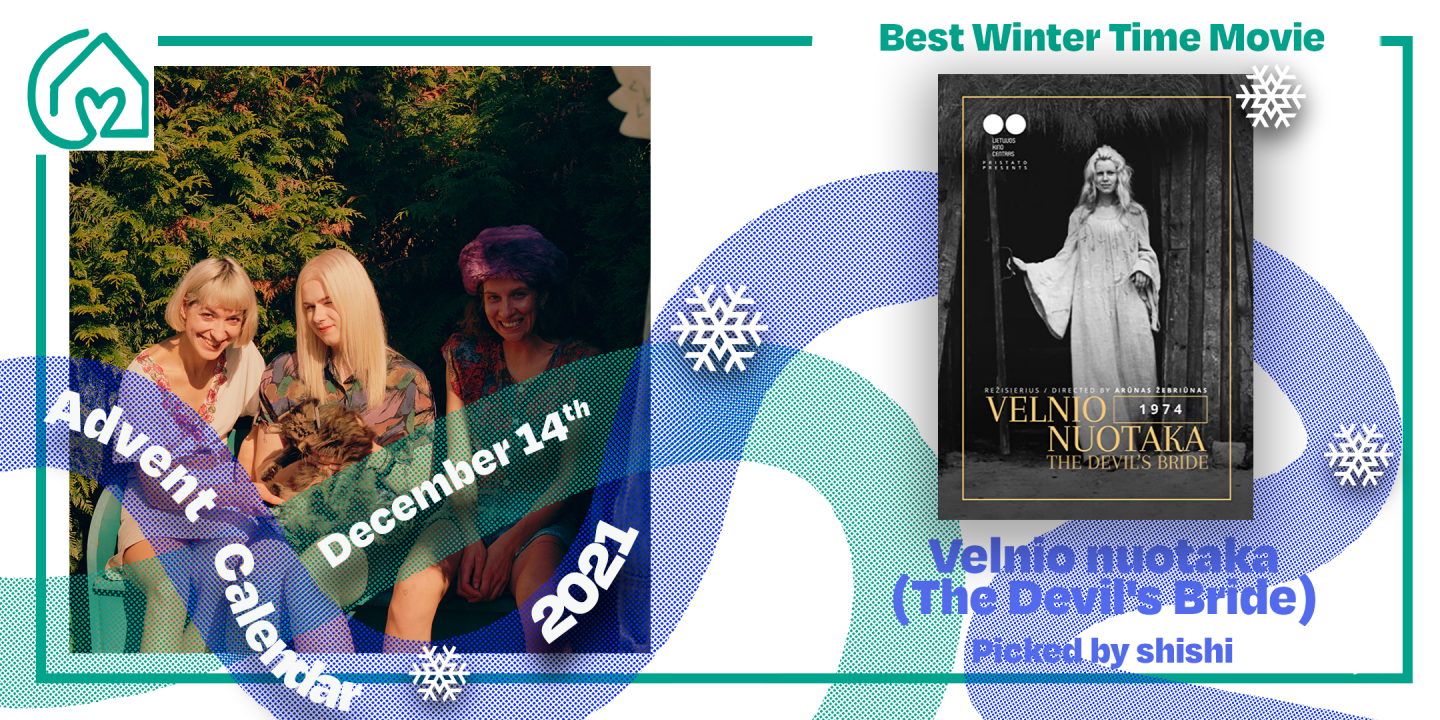 December 13th
Belau – Band, Hungary
💿 'Rone & Friends' by Rone
"We have chosen 'Rone & Friends' album from Rone because we like his music a lot, and we like that he had a collaborative album like we did with 'Colourwave', it feels familiar to us. Rone has a really unique electronic sound, when we listen to his song, it feels like another world."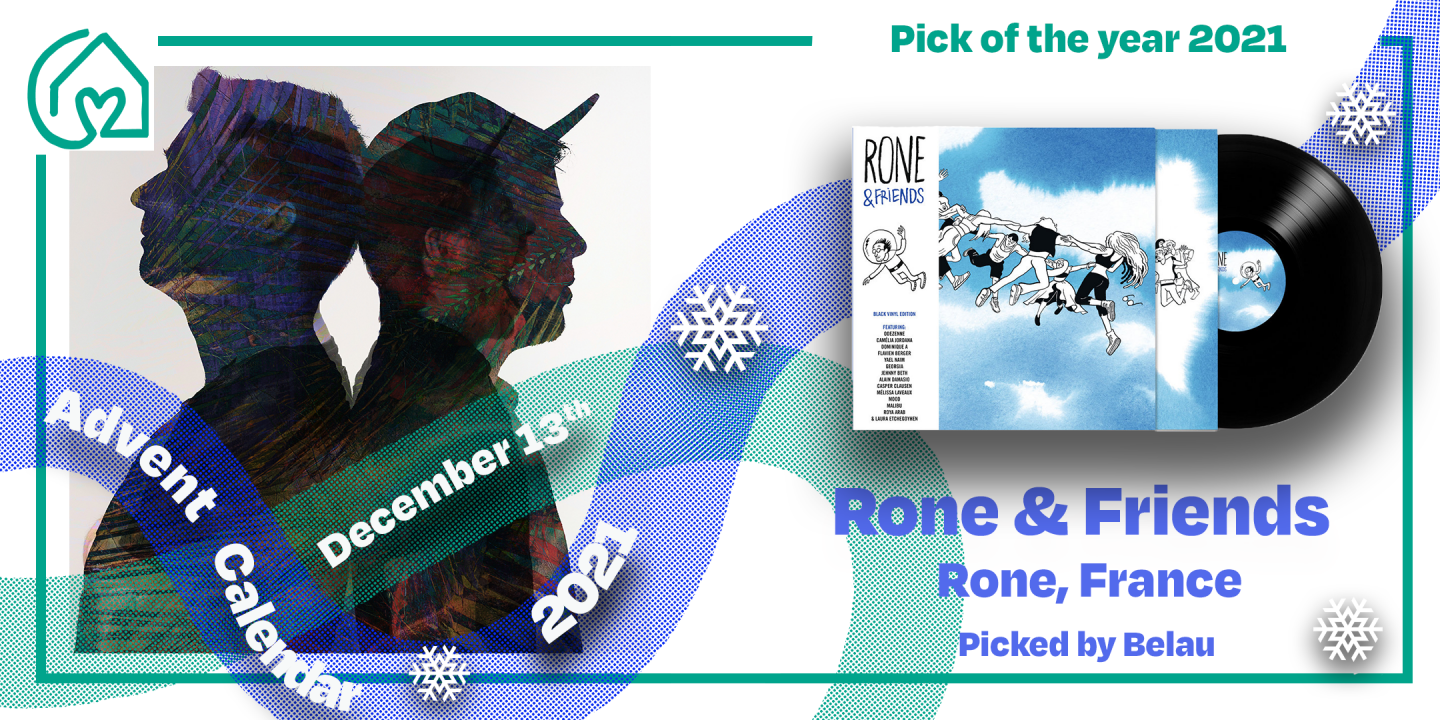 December 12th
📘 'East of the Sun and West of the Moon'
"A collection of Norse folktales with spectacular Art Nouveau illustrations by Danish artist Kay Nielsen, this book dates back from 1914 and came back to life when it was luxuriously republished by Taschen a few years ago. The image of a lady riding a polar bear, or a king in full armor skiing across a snowy valley will haunt you forever. A wonderful winter read."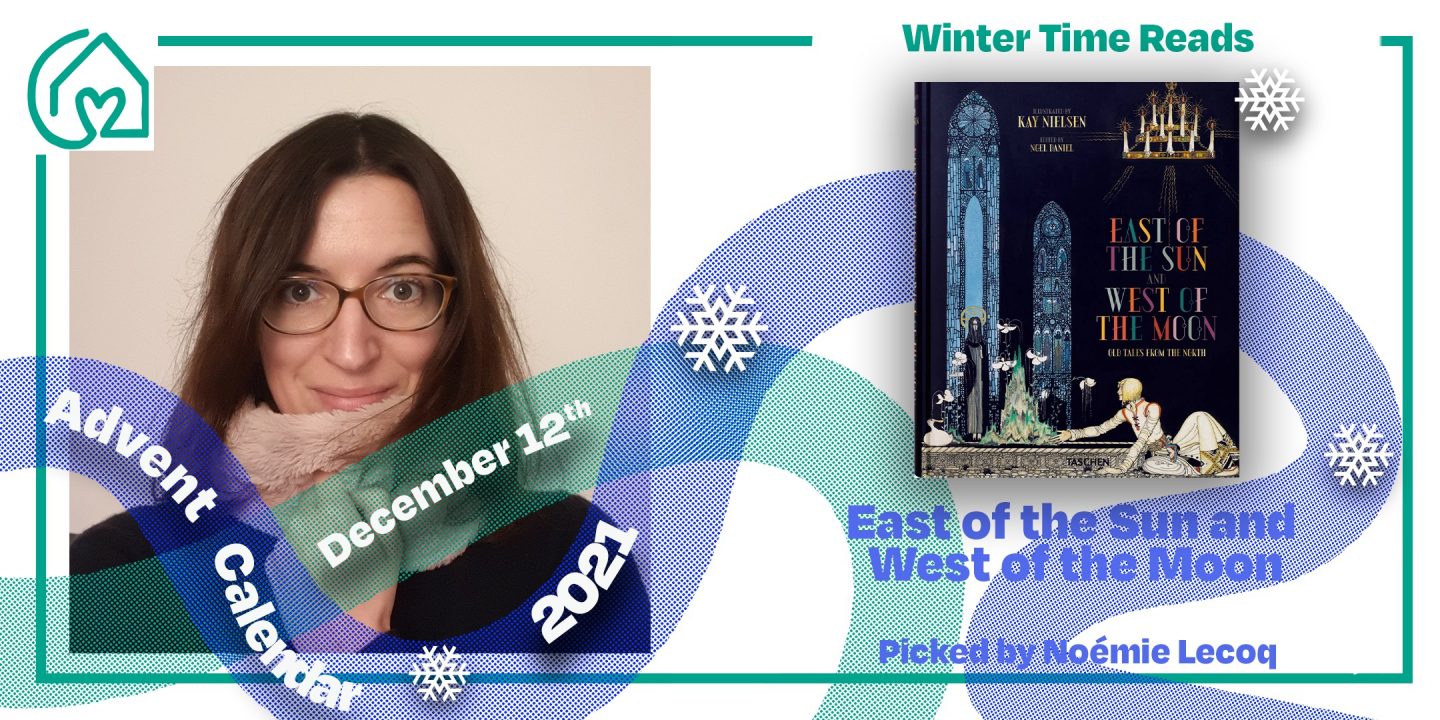 December 11th
💿 'Honeymoon Phase' by OSKA

"It is incredibly difficult to propose something new and original for "a singer-songwriter scheme" nowadays. But not for Austria's finest – OSKA.
Her style combines extremes – on the 'Honeymoon Phase' EP, the bittersweet ballads for broken hearts mix with mellow-indie-pop songs full of brilliant storytelling. All this is packed in the form of polished, charming, and enormously catchy tracks to fall in love with from the first listen.
OSKA's 'Honeymoon Phase' EP could be the soundtrack of the most popular series of the season, or the musical narrative to memories of young romantic dilemmas. We've all had a moment in our lives when that kind of sound played in our hearts."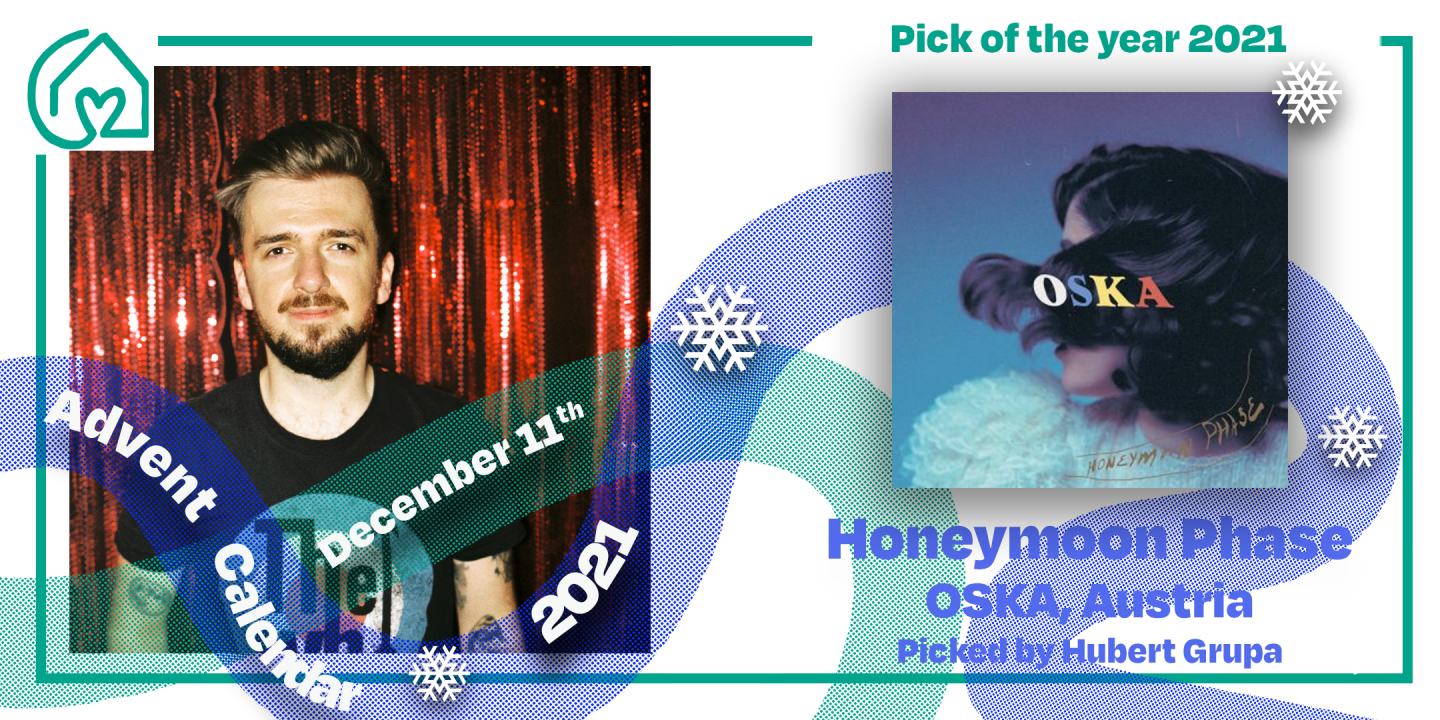 December 10th
Leona from ĠENN – Band, Malta/UK
🎥 'L'amour, l'après-midi' by Éric Rohmer
"As we head into the colder months, I tend to revisit my favourite Moral tales series by Rohmer, and this one is specifically reminiscent of my time in winter. I tend to reflect a lot around this time of year, and perhaps dwell on certain things more than I do in other seasons. The days are shorter, and I find myself recollecting memories of the past and comparing it with the present.
This film's rhetoric approach comforts me in some way. Maybe it is because the protagonist spends most of his time at cafes watching people and tuning into other people's conversations and just reflecting in general. Perhaps the sense of disorder in the ordinary is something that reminds me of winter.
If you like to delve into the wandering subconscious to think more about moral dilemmas buried in our everyday lives, then this is your film for this winter."
December 9th
📝 Sopa de galets con "Pilota" / Galet Soup with meatballs
"The so-called galet soup is one of the traditional dishes of Catalonia and the Balearic Islands. Galets are a pasta shaped like shells, which instead of being stuffed, are cooked together with some small meatballs. The two are cooked separately, on the one hand, the broth with galets, and the meatballs on the other. It is one of the most used Spanish Christmas recipes in these communities. I like this dish because it reminds me of my Christmases when I was little, when I would go to my grandmothers' house for Christmas. This recipe is only made for those days so you were waiting all year to enjoy it. Will need:
160 g of nadal galets
2 litres of chicken broth
200 g of minced pork
150 g of black sausage
50 g of bacon
2 chicken legs
1 egg
1 carrot
Chopped parsley
Salt
Pepper
Place a container on the hob with two litres of chicken broth. Boil the galets for 10 minutes in the boiling chicken broth, then remove and drain. Add the bacon, cut into pieces, and the chicken feet and simmer for 20 minutes. Add the carrot in thick slices, and after 10 minutes add the black sausage and the pork. Mix the minced pork in a bowl, together with the chopped parsley, a pinch of salt, pepper, the egg, then add the rest of the meat and the carrot. Chop the mixture, and with the help of a pastry bag, fill the galets. Boil the escudella again, adding more broth and the already filled galets."
December 8th
Lydmor – Artist, Denmark
💿 'Believer' by Smerz
"The album 'Believer' by Smerz is one of the most interesting releases of 2021. It wraps you in sonic storytelling and sound explorations, balancing on the fine line between wildly emotional and seriously intellectual, while managing not to fall into any of the cliched traps of the genre. It is simply unique and moving and I am completely in love with it."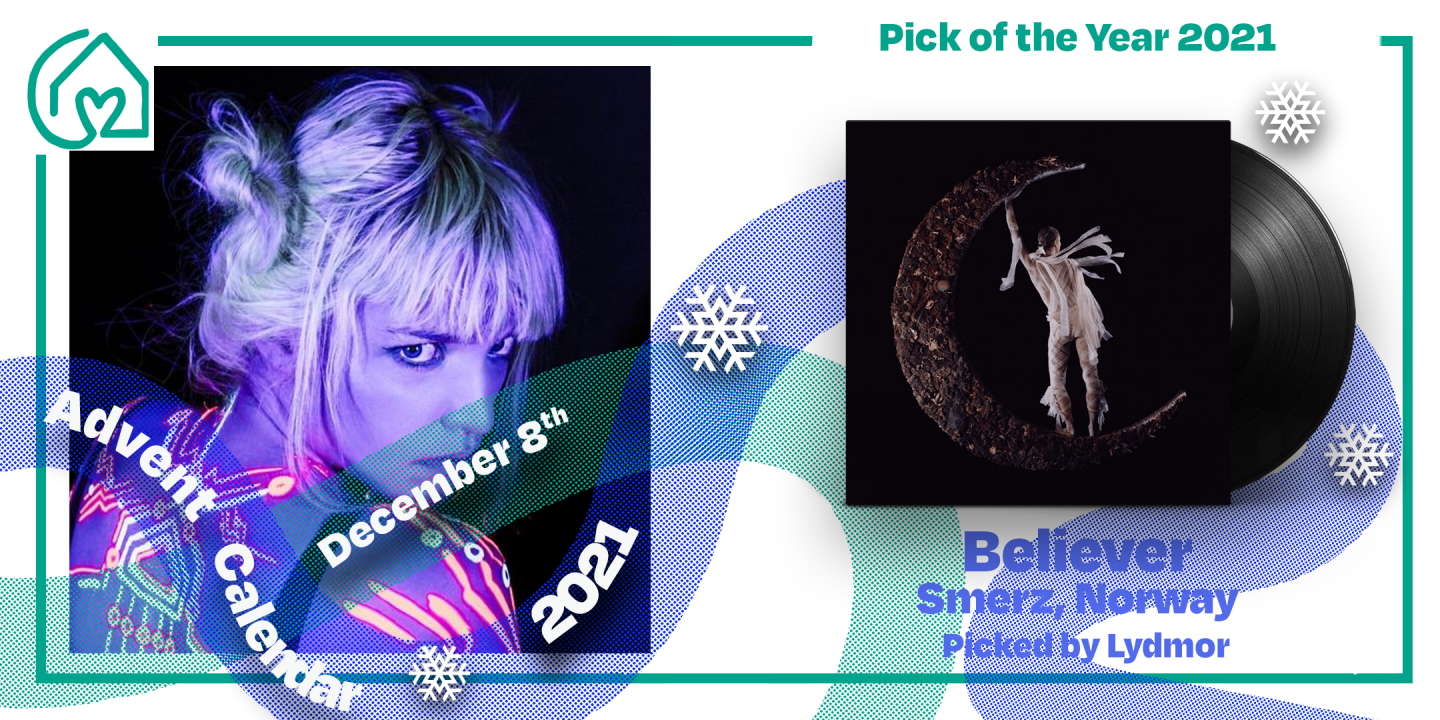 December 7th
🎥 'Die Hard' by John McTiernan
"Look, it's a classic for a reason. There's just something festive about watching Bruce Willis blow up bad guys while snuggled up beneath a blanket, mixed with a little childhood nostalgia, memories of Christmases past and the impending doom of January starting the whole cycle again. Yippee-ki-yay!"
December 6th
Rina Seegoolam – EUROPAVOX, France
💿 'Get it done' by Sharktank
"The Austrian band Sharktank was one of my favourite musical discoveries of the year. Their debut album 'Get it done' is a wonderful crossover of genres, filled with groovy beats, melancholy, and a very clever use of male and female vocals, rap and singing. Every song is different and adventurous and makes a perfect soundtrack for emotions and life moments. Overall, they managed to make a very unique record, and I can't wait to be able to see them live."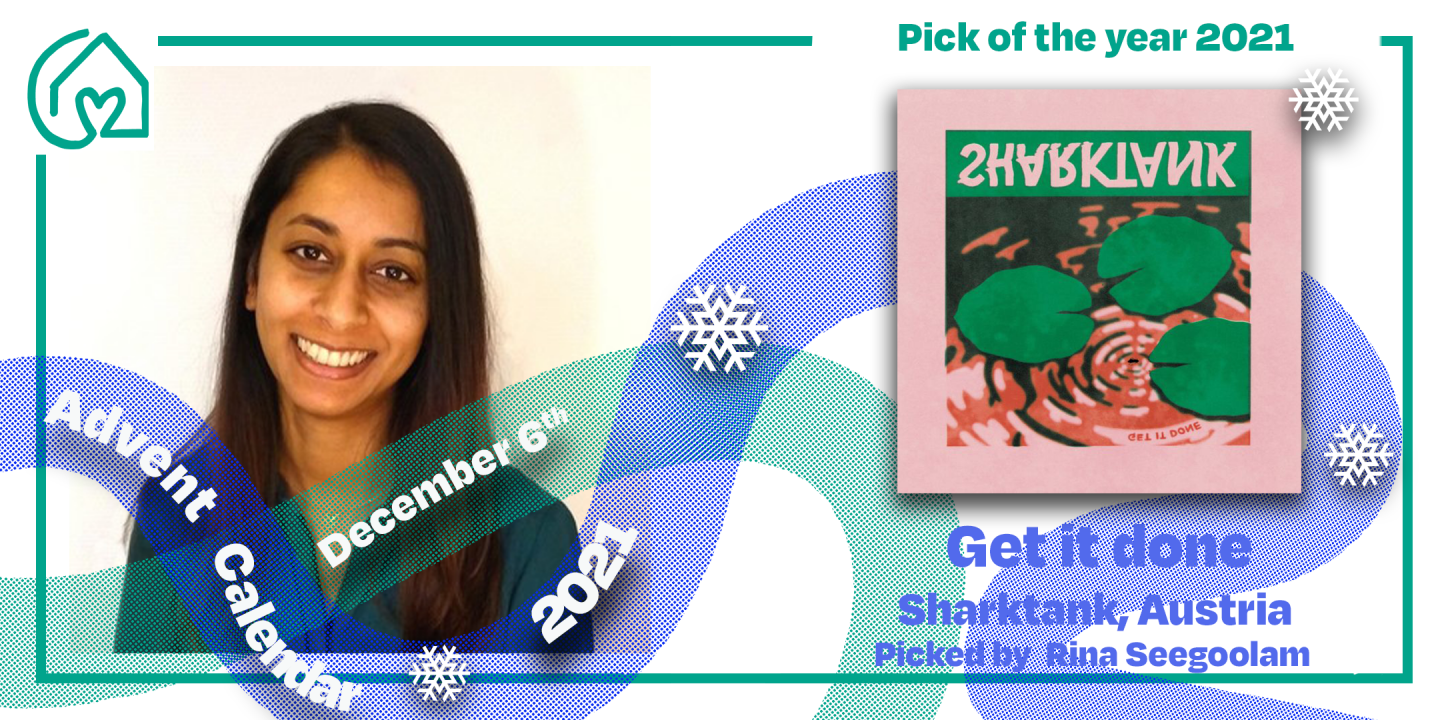 December 5th
📘 'I know Why the Caged Bird Sings' by Maya Angelou
"Maya Angelou was an American poet and civil rights activist. 'I Know Why the Caged Bird Sings' is her autobiography, one that illustrates how strength of character and love can help overcome racism and trauma. A really nice read for the holidays."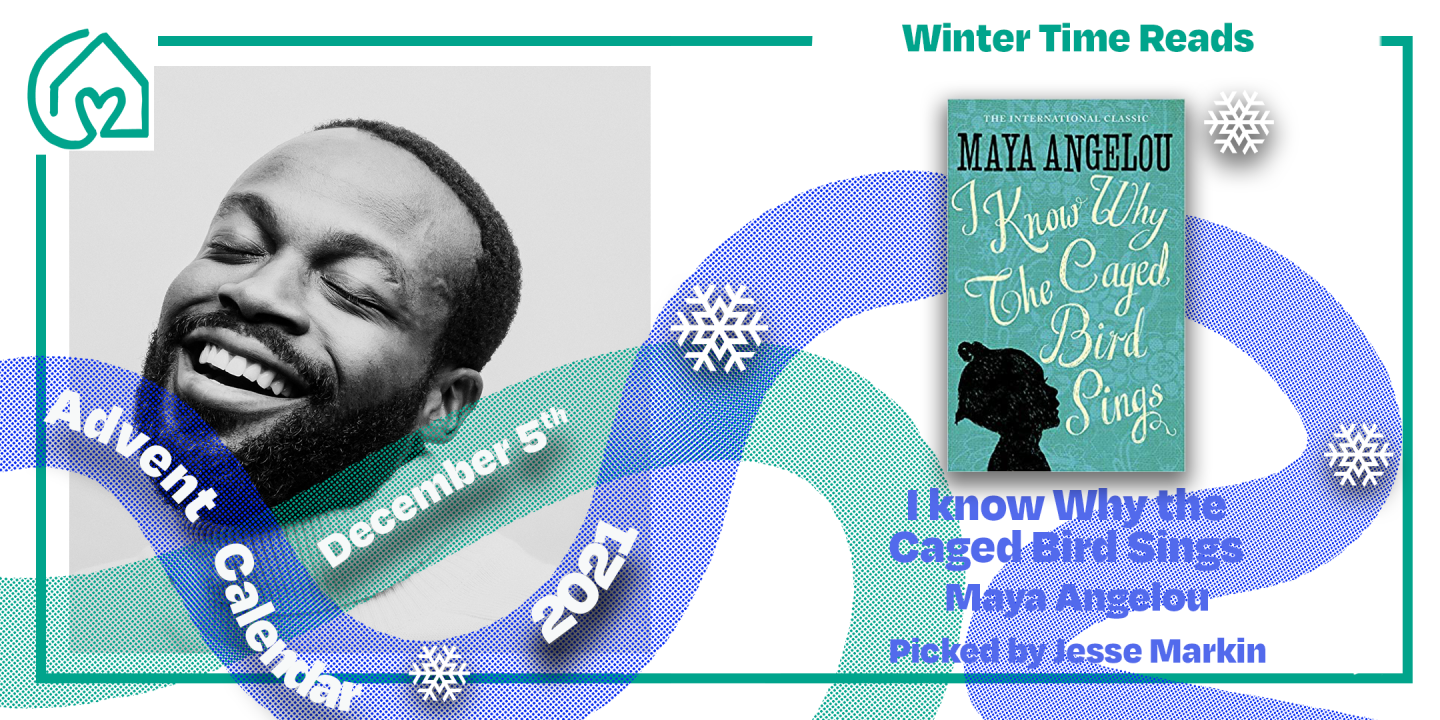 December 4th
Anna F. from Friedberg – Band, Austria/UK
💿 'Songs of Vienna' by Cid Rim
"An album I really enjoyed a lot this year was 'Songs of Vienna' by Cid Rim. I didn't know who Cid Rim was (even though we are both from Austria originally), until one day, not long ago, I bumped into Clemens (Cid Rim) randomly in our rehearsal room in East London, which was quite funny. He just heard me speak German and suddenly said something to me in his Viennese German. We just started to chat, and he sent me the link to his new album afterwards. Funnily enough, I first listened to his 'Songs of Vienna' when I was in Vienna for a few days, driving down the Danube canal. I was blown away – especially by the track 'Purgatory'. Not that you need to be in Austria to appreciate the record. It's brilliant anywhere."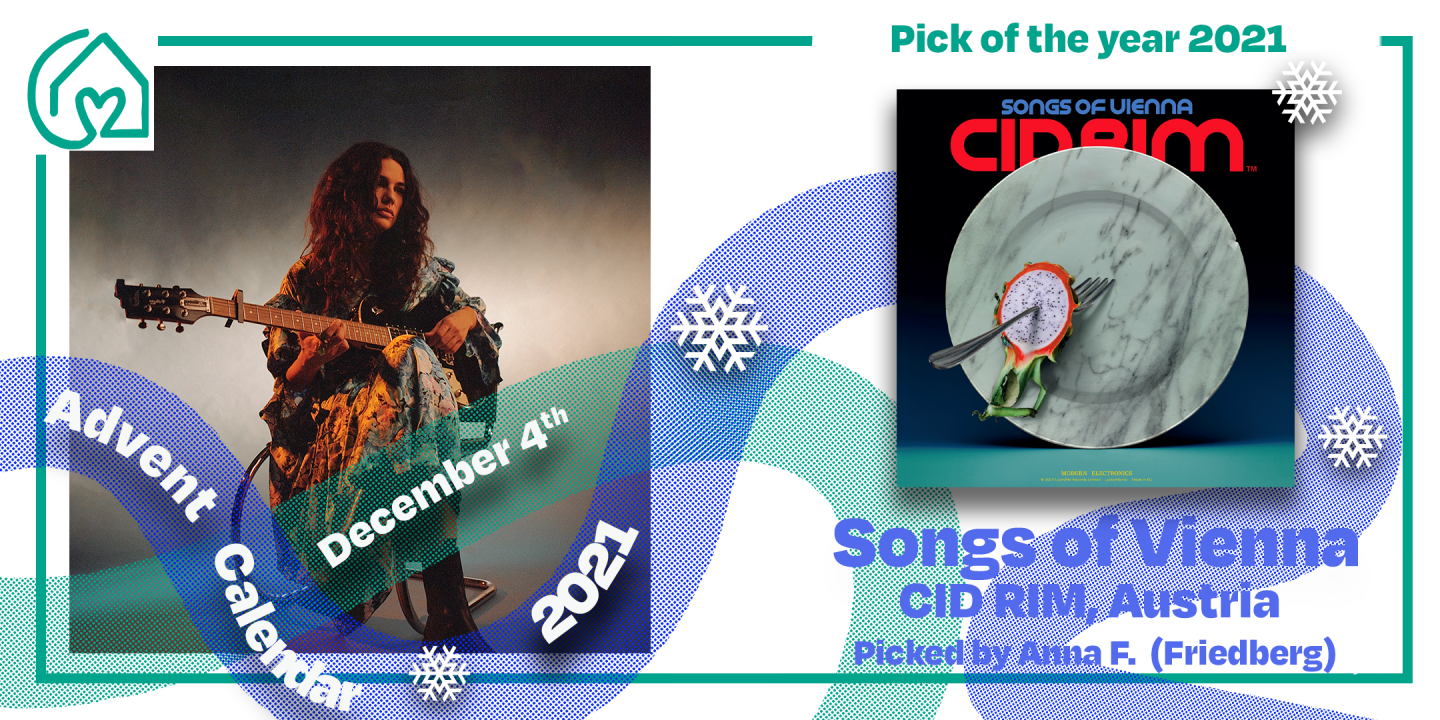 December 3rd
📝 Belgian chicons au gratin
"The chicory, also known as endive or witloof, was born accidentally at the Brussels Le Botanique in 1854 when, in the spring, the chief gardener of the Botanical Garden discovered in the basement that a chicory root that had fallen into the soil had taken on the shape of this new vegetable. The weight of the soil, the constant temperature and the darkness had done their work.
Long before Le Botanique was used to welcome concerts, chicory au gratin was a family dish with an initial bitterness that quickly gave way to the pleasure of sharing, and to that unique Brussels taste.
Ingredients:
6 Belgian chicory/endives
6 slices of ham
Classic béchamel sauce (butter, flour, milk, a hint of garlic, nutmeg powder, Indian mix powder)
200 g Emmental cheese
Steam the endives and remove a small cone from the base to reduce the bitterness. Make a classic béchamel sauce by adding the garlic and a good pinch of salt, pepper, nutmeg and Indian mix (various curries). In an oven dish, place the chicory in the ham slices. Cover with béchamel sauce and add a layer of grated Emmental cheese. Bake in the oven until golden brown. Serve with boiled or mashed potatoes (more butter and nutmeg is always better)."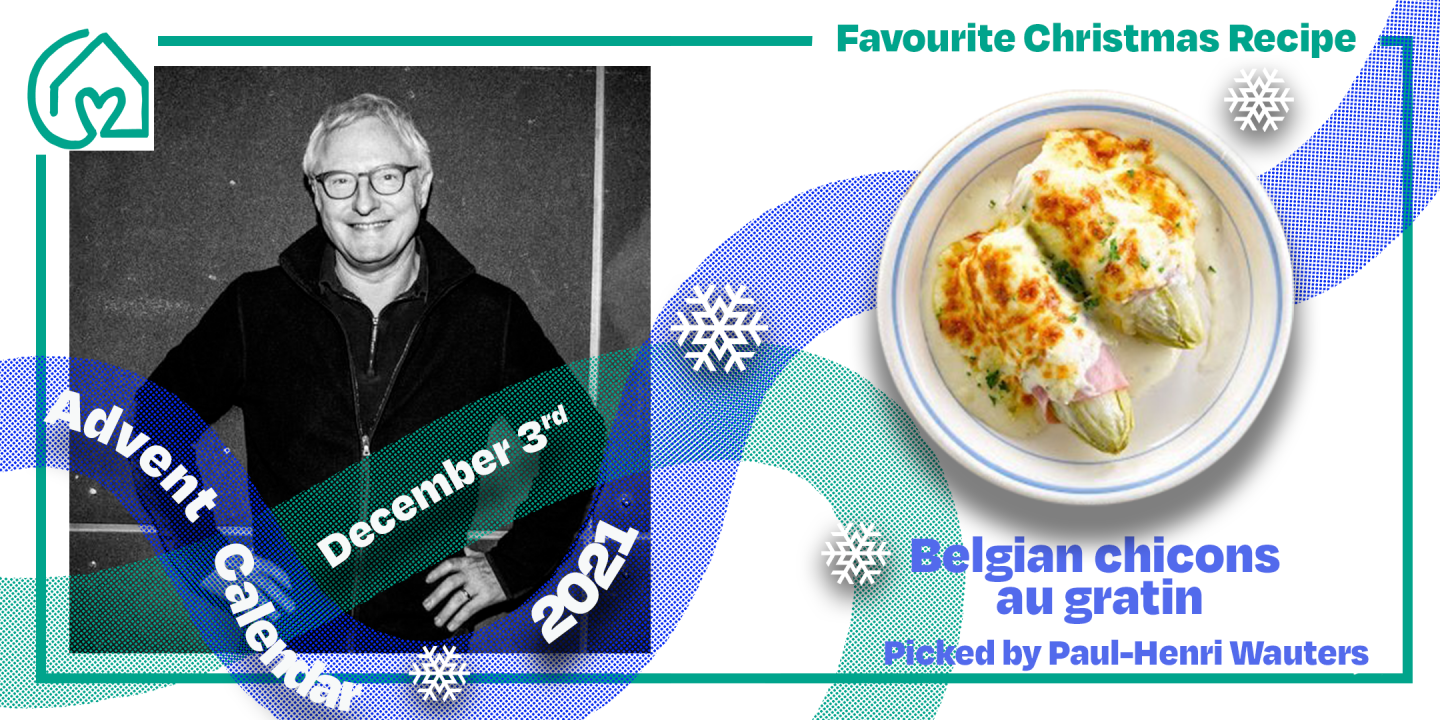 December 2nd
🎥 'Operation "Y" and Shurik's Other Adventures' ('Операция "Ы" и другие приключения Шурика') by Leonid Gaidai
"Shurik warms our hearts every time we look at him. Kind, noble and unconstrained, he naturally protects and makes the citizens of the Soviet world better. Incredible adventures and pure love spread over the whole film, so do take a cup of your fave hot (or not) drink and enjoy this masterpiece by Leonid Gaidai."
December 1st
"Mace is the best hip-hop Italian producer of the decade so far. He released his first LP just before the summer, and it's a masterpiece, a really good way to discover the incredible Italian hip-hop scene as Blanco, or Joan Thiele… A piece of friendly advice: don't miss the incredible live session shot in Milan, it's breath-taking!"