News
---
MaMA in Paris : a moveable feast
5 min read
---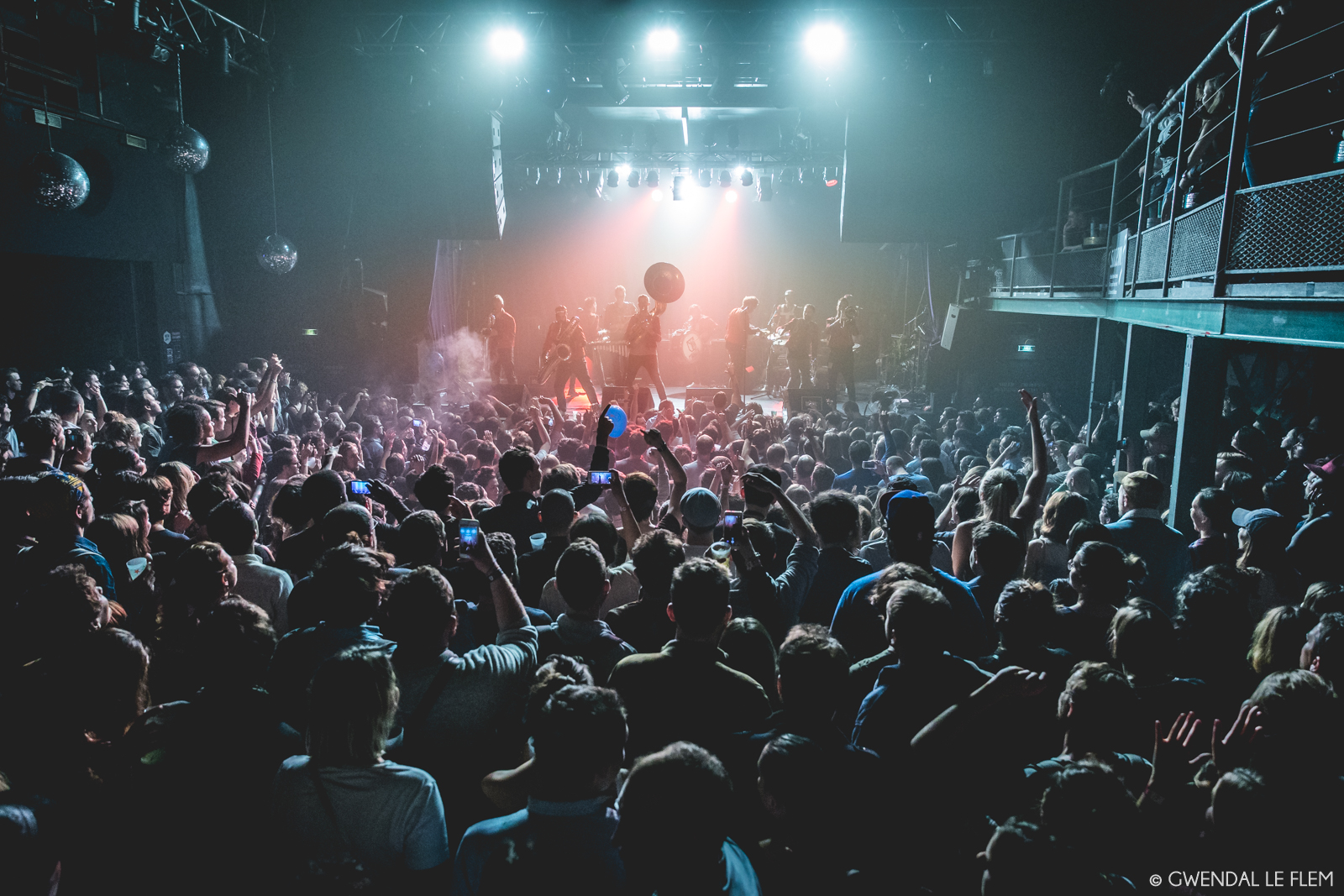 Now in its eighth year, MaMa Festival & Convention has truly found its place on the European musical calendar. Not only has it established itself as the key event for industry professionals, but music fans and inquisitive minds alike are also invited to the party.
A melting pot buzzing with activity
While the daytime keynote sessions and meet and greets are exclusively for promoters, booking agents and journalists, the evening gigs are open to the Parisian public who are naturally a tiny bit more zealous and a little less weary. This year's festival (which took place from 18th to 20th October), has reason to celebrate: not only was there an increase in attendance levels with more than 4,700 passes bought, but the festival's eighth edition saw an even more impressive set-up at the selected venues and clubs in Paris' 18th arrondissement – the neighbourhood of choice for music fans. This year, on top of legendary venues such as La Cigale, La Boule Noire and La Machine du Moulin Rogue (as the name suggests, it's the annex to the famous cabaret), for the very first time, MaMa Festival took over a… school! Right opposite the Trianon, the Lycée Jacques Decour high school saw their theatre and chapel (!) host some pretty special acoustic gigs. One of the most joyful things about MaMa is that it's a melting pot buzzing with activity. In this historically colourful neighbourhood where you'll find bars and sex shops one after the other, festivalgoers and tourists alike milled around Pigalle's pavements. Although, the latter did appear to be a little more intrigued by the neighbourhood's nocturnal activity than the musical offerings….
All about discovering new names
With around 150 concerts and showcases over three days, the MaMa 2017 vintage was like a space-time labyrinth for festivalgoers. Although the venues were not that far apart from one another, the plethora of events on offer meant that choices had to be made and events sacrificed. Meanwhile, several French labels took advantage of the opportunity to mark their anniversaries. Ici D'ailleurs, celebrated 20 years of top-quality discographic adventures with label figurehead and multi-instrumentalist Chapelier Fou. On 18th October, Parisian label Heavenly Sweetness toasted to ten years of groove, Afro-beat and hip-hop with a rather sweaty, energetic night at La Cigale. The following day saw another Parisian label famed for discovering acts celebrate their tenth anniversary. Rather than gathering together their best-selling artists, Cinq7 used it as an opportunity to showcase their new kids on the block (such as the likeable Pi Ja Ma with her 60s rock sound, and and the M.I.A-inspired Mai Lan whose album is looking to drop in early 2018). A smart move, considering that despite some strong headlining acts (like Etienne de Crécy, the man behind Super Discount), MaMa is all about discovering new names, being a musical melting-pot that's full of surprises and even…. hallucinatory mind expansion! Just take the French band Theo Lawrence & The Hearts, whose bluesy soul sound could have come straight out of Memphis. Or even Madagascan Kristel, who proved that hard rock can be a feminist force. And singer Laura Perrudin showed us just how creative you can be with a harp. Another surprising and joyful discovery came all the way from Hamburg, with the brass band Meute, who performed on stage at the Machine du Moulin Rouge.
opportunities to gauge the creative pulse of the European scene
Even if the local contingent obviously had pride of place on the line-up, there were still many opportunities to gauge the creative pulse of the European scene. Thanks to Dutch Impact, the Dutch indie scene was deservedly thrust into the spotlight. On top of the grown-up-sounding new wave four-piece that is Klangstof, we discovered Kim Janssen and his epic, elegant pop on the small stage at the Bar à Bulles. With several vocalists (including the pianist), his carefully constructed Sondre Lerche-esque tracks have a peppering of brass sounds, and they're sure to become a mainstay in our minds and on our playlists. Boosted by noteworthy performances at Eurosonic and Les Trans Musicales in Rennes, the marvellous Mysterons hail from Amsterdam and bring a fresh new angle to psychedelic rock. If their musical influences hark back to the 60s and 70s, it's a combination of these Dutch natives' energy and virtuosity (in particularly some intense keyboard skills), plus the singer's distinctive vocals that makes them the missing link between Jefferson Airplane and Portishead. Belgium and Luxembourg also made themselves heard with Josh Homme's buddies Millionaire, and Aamar, who enchanted music fans with his soul electronica from behind his laptop.
If no clear trends emerged from this event with a kaleidoscope of talent, it has to be said that certain genres that are mainstays of music's history are forever undergoing transformations, and each scene appears to have its own approach. Take the Brit Wayne Show and Frenchman Eddy de Pretto. On the Friday night, we darted from the Backstage by the Mill to the Lycée Jacques Decour to catch these artists using hip-hop as their weapon of choice. While the former opts for something a little more dance floor-friendly, the latter uses the urban music's energy to highlight his lyrics that are straight from the gut. Take the track "Kid", which is sure to be a future soundtrack for many young francophones out there, as it touches upon the theme of masculinity in modern society. After three days of musical sensations, we've got reason to be positive: European musical creativity is looking mighty fine, unpredictable and so interspersed that it's impossible to pigeonhole.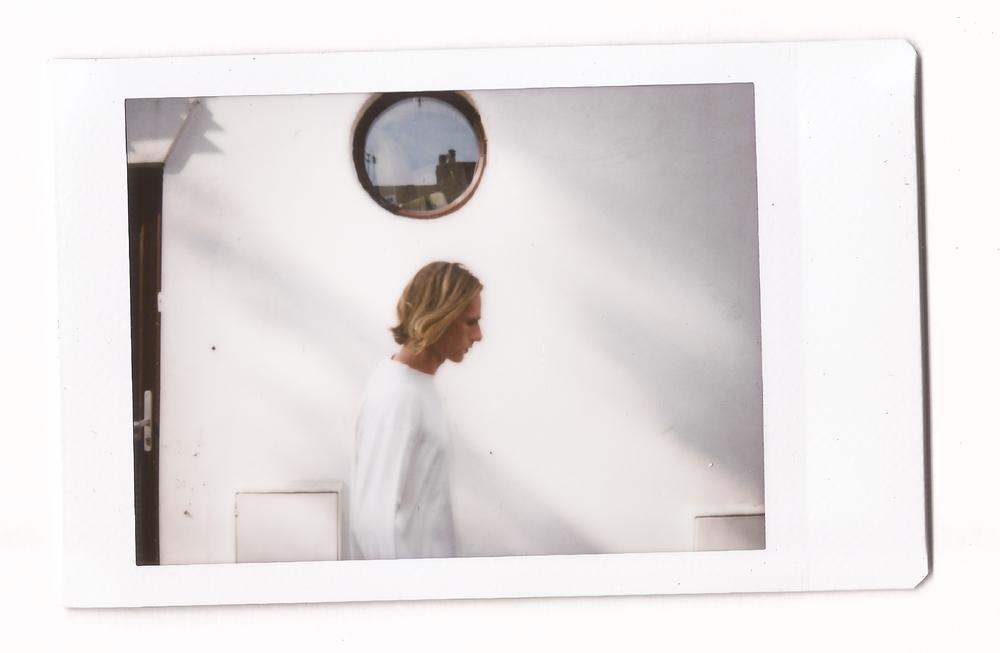 Folk / United Kingdom
" His songs are a delicate morsels packed with a melodious punch "
Traditional / Italy
" Luca d'Alberto could easily make up the soundtrack to our most melancholic moments, as if turning us into the lead in a beautiful dramatic film or sending us off to a land of sleep-filled fantasies "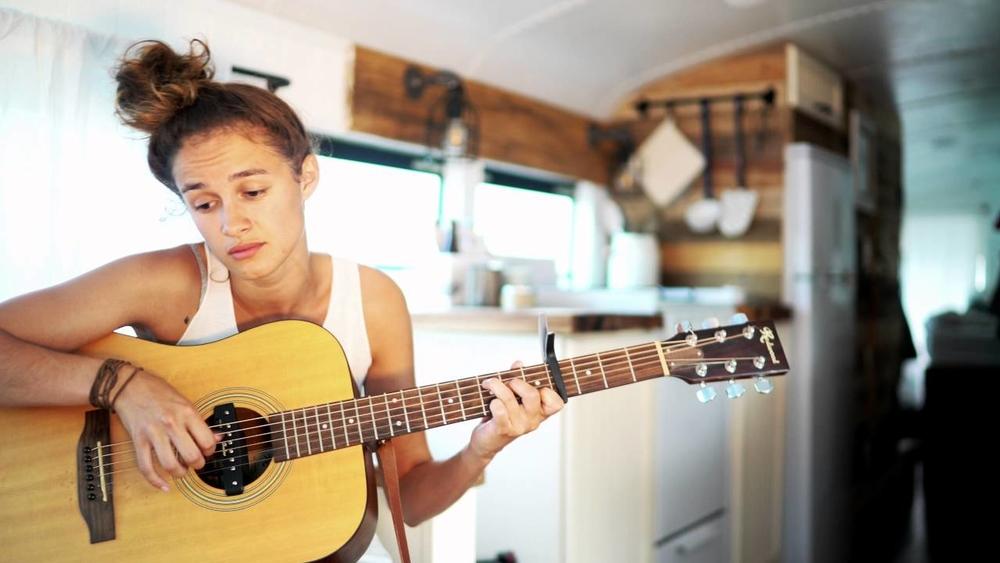 Folk / Germany
" Her voice has this vulnerable and delicate yet powerful quality all at the same time "