News
---
MUSIC EUROPE DAY 2021: Dedicated to the music of Europe!
5 min read
---
Welcome to the second edition of Music Europe Day presented by the European Union and produced by Europavox! 12 acts from 12 European countries will come together in this online musical universe. Save the date: Sunday May 9, starting at 7pm CET, stay tuned on the Facebook event.
Music Europe Day -MED– is dedicated to music itself and musicians from different European countries, as part of Europe Day, which is held on May 9 every year to honour peace and unity in the continent. The date marks the anniversary of the historic Schuman declaration, that is considered to be the beginning of what is now the European Union. It is also an occasion to showcase our common values and the strength that comes from diversity, solidarity and unity. That makes it a perfect opportunity to pave the way for the launching of this year's Conference on the Future of Europe, with a series of debates and discussions that will enable people from every corner of Europe to share their ideas and to help shape Europe's future.
After all, Europe is our home and we can only shape its future by working together. The dialogue is open to all of us, highlighting the vibrancy of our societies. And music always has and always will be a medium of conversation and connection among our distinct cultures and civilizations. This is the reason that Music Europe Day is a true celebration that brings people together, offering them a chance to enjoy a huge range of musical styles, from hip hop, to folk, to electro, as well as talks with artists who will present their work to a diverse, multilingual and multicultural audience. Music and musicians have continued to play an important role in everyone's life, even under these special circumstances during the pandemic, with many people regularly turning to online performances as a source of comfort and hope. And so, as with the first edition, this one will be an online program as well, broadcast on Europavox Facebook and social media platforms. It will air live on Sunday May 9, 2021, from 7 p.m. to midnight CET, shining a light on 12 acts from 12 European countries, who will show their diversity and singularity, mixing musical tradition with contemporary sounds and creating the sound of tomorrow.
Music always finds a way to inspire us, and thankfully, it also gives us the strength to move on and undertake new challenges! As it is expected, this second edition of Music Europe Day will be a vast journey across Europe, with artists performing in emblematic open spaces, in various cities and spots they particularly cherish.
We don't want to spoil the surprise, but just to let you all get a taste of the upcoming grand and diverse event, the folk/pop band Lor recorded their show in a forest in Poland, a setting that underlines the beautiful and achingly honest way they approach music. The Belgian outfit Girls in Hawaii will perform their neo-psychedelic pop and alt-rock sounds in the prestigious Le Botanique art centre. And we can't think of anyone being more suited than David Walters to deliver his uplifting soul/world music on the Mediterranean coast! Other acts in the lineup include: Balkan Taksim from Romania, with their thrillingly expansive and emotionally expressive update on Eastern European music, and the Danish band Lydmor with their genre-bending avant-pop.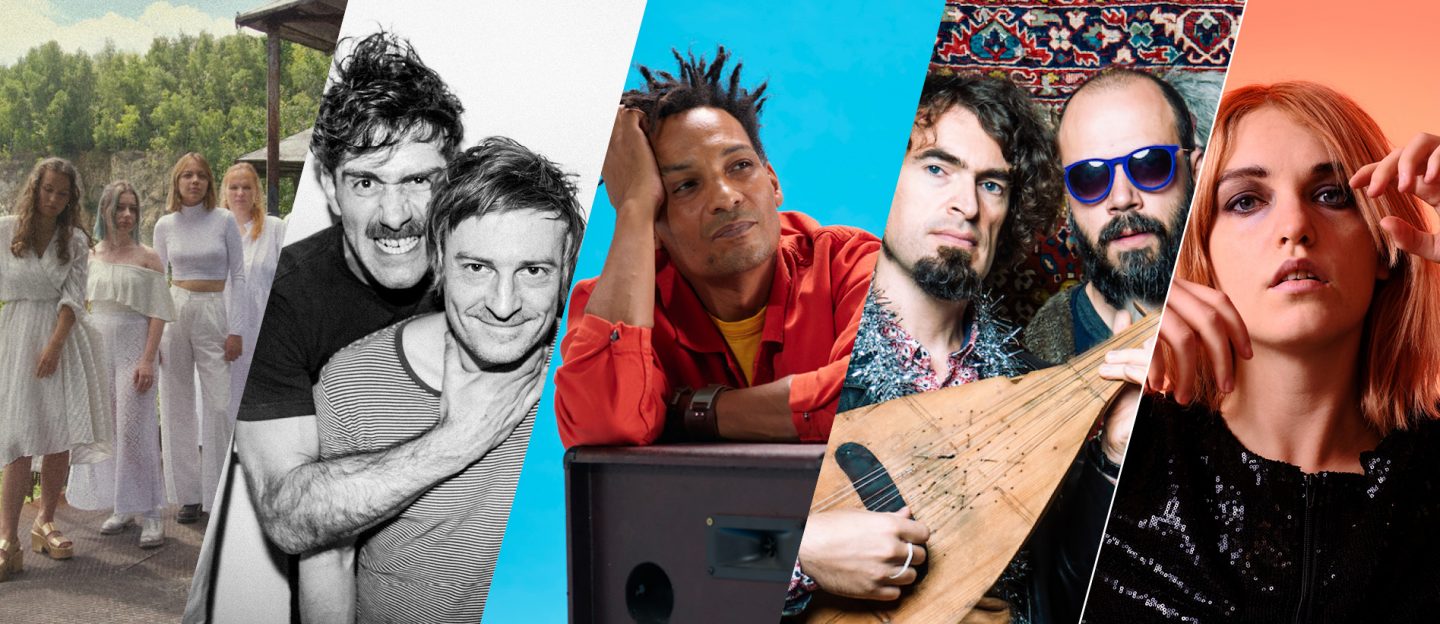 The Lithuanian alt-psych band Garbanotas who are famous for their impressive gigs and their fresh and multi-textured approach to an otherwise imitated genre. Nenny is a Portuguese hip-hop artist exploring a variety of genres, such as R&B, rap and dancehall. My Ugly Clementine from Austria make lush and yet thoughtful and simply orchestrated pop, with infectious melodies and glowing vocals.
The Parisian/Armenian act Ladaniva  have become famous for their playful Balkan fusion, while Kid Simius, from Spain and based in Germany, takes electronic buttons and various melodies and gives them a juggle. The Irish musician/producer Daithi creates a complexly crafted electro universe with the impressive blend of house beats and violin in his tracks. Also, nemanja from Croatia are a real musical trip – can you imagine what a mix of psychedelic funk and cosmic disco-rock inspired by the ancient Tibetan Book of the Dead sounds, and even, looks like? Enough said, we will let you discover the full line-up…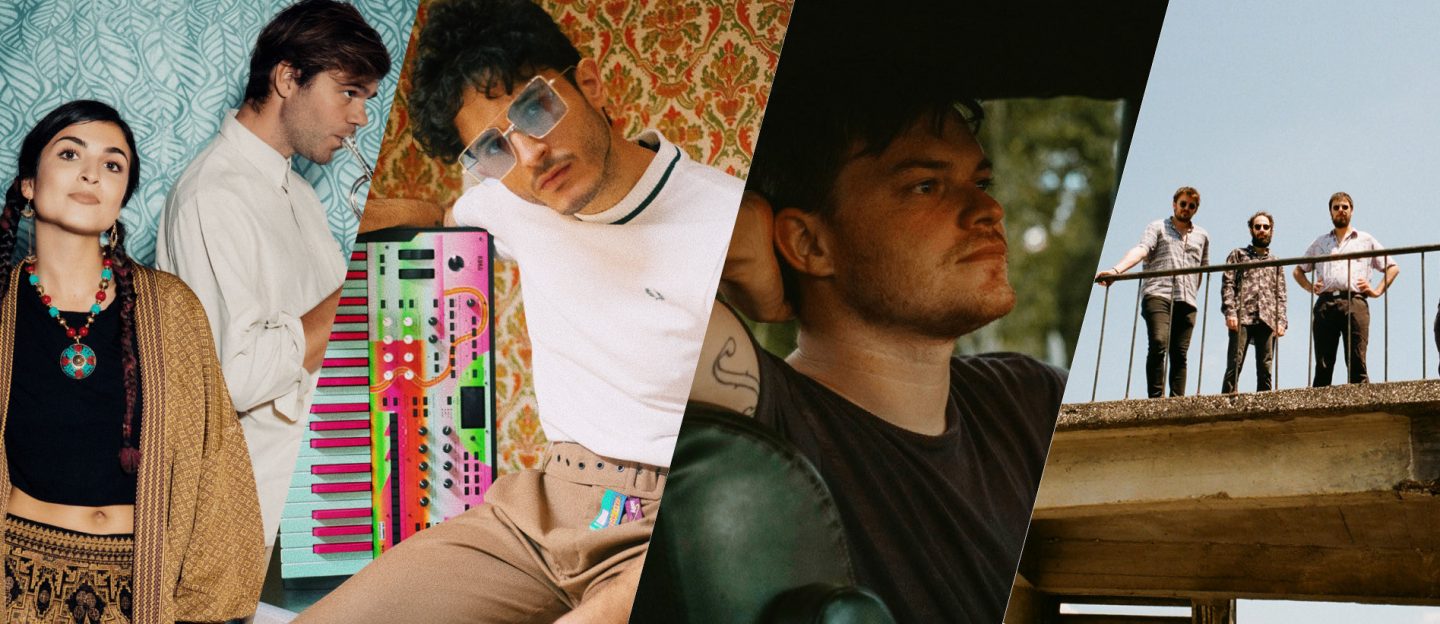 In bringing Europe's music together in this unique musical gathering, we are all looking forward to brighter and more joyful times ahead.   
So, tune in on Europavox's Facebook page, and enjoy this joyful blend of artists, passing each other the mic and sharing their music, their optimism and their vision for our common, European future. This program will be broadcast on the pages of the European Commission Representation and the European Parliament Liaison Office in France.