News
---
Music Moves Europe Talent Awards 2021
Sponsored / 5 min read
---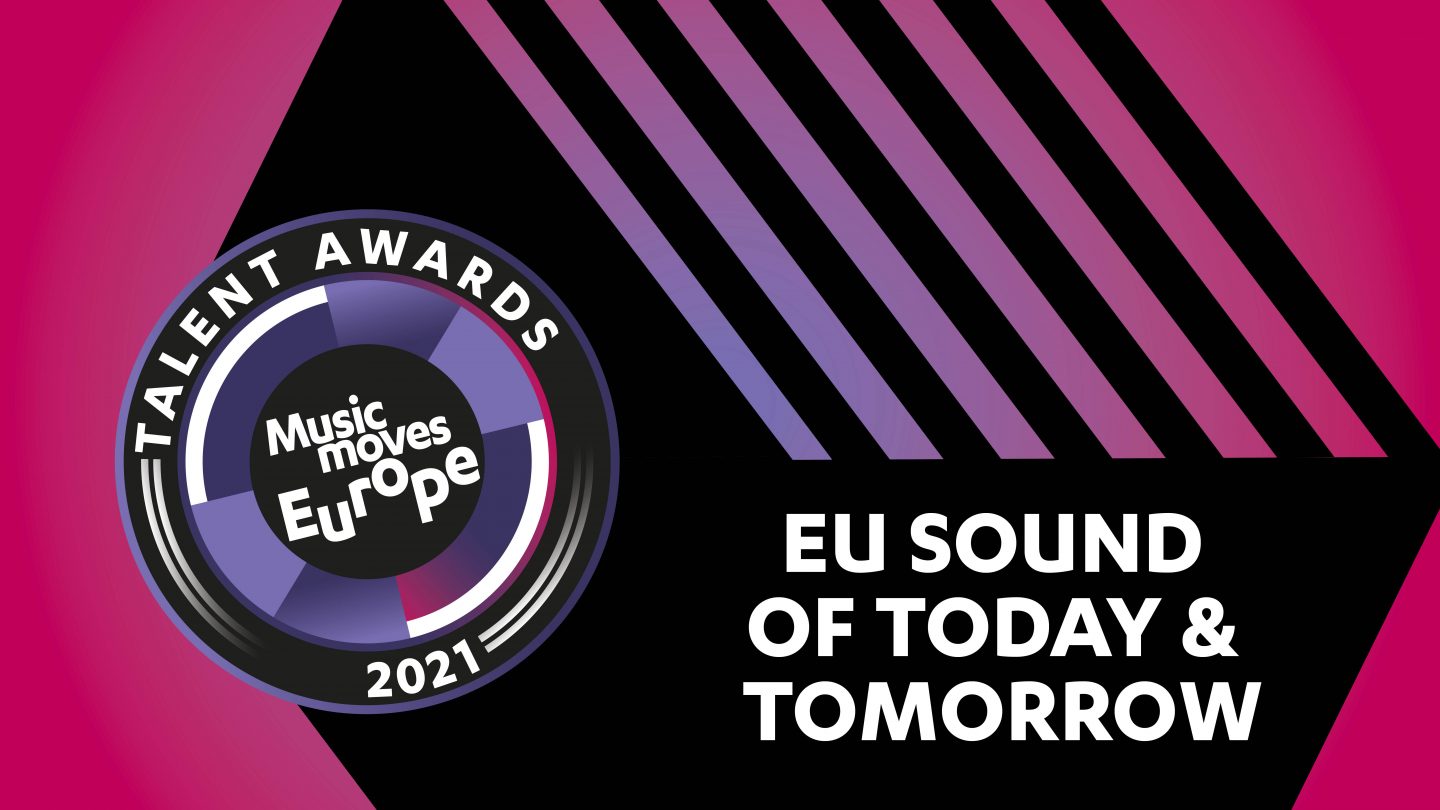 This year's Music Moves Europe Awards was a genre-defying reflection of the year in the best new European music, with emergent female artists dominating the show as nominees and winners. UK artist Mel C hosted the event, and Commissioner Mariya Gabriel announced the Public Choice winner.
Now in its third edition, the annual Music Moves Europe Talent Awards have evolved a tradition of reflecting the tides of current music trends by bringing musicians of all genres together to both celebrate and honor the impact they make upon the expression and creation of music within the European region.  As a proof of the universal qualities of music, most of this edition's acts sing in their own language, such as Alyona Alyona, Lous and The Yakuza, Melenas, and Vildá; and yet listening to these songs, even if we don't understand the lyrics we're instantly struck by their ability to make some sort of connection, speaking a musical language that transcends borders. It feels like we need this connection now more than ever.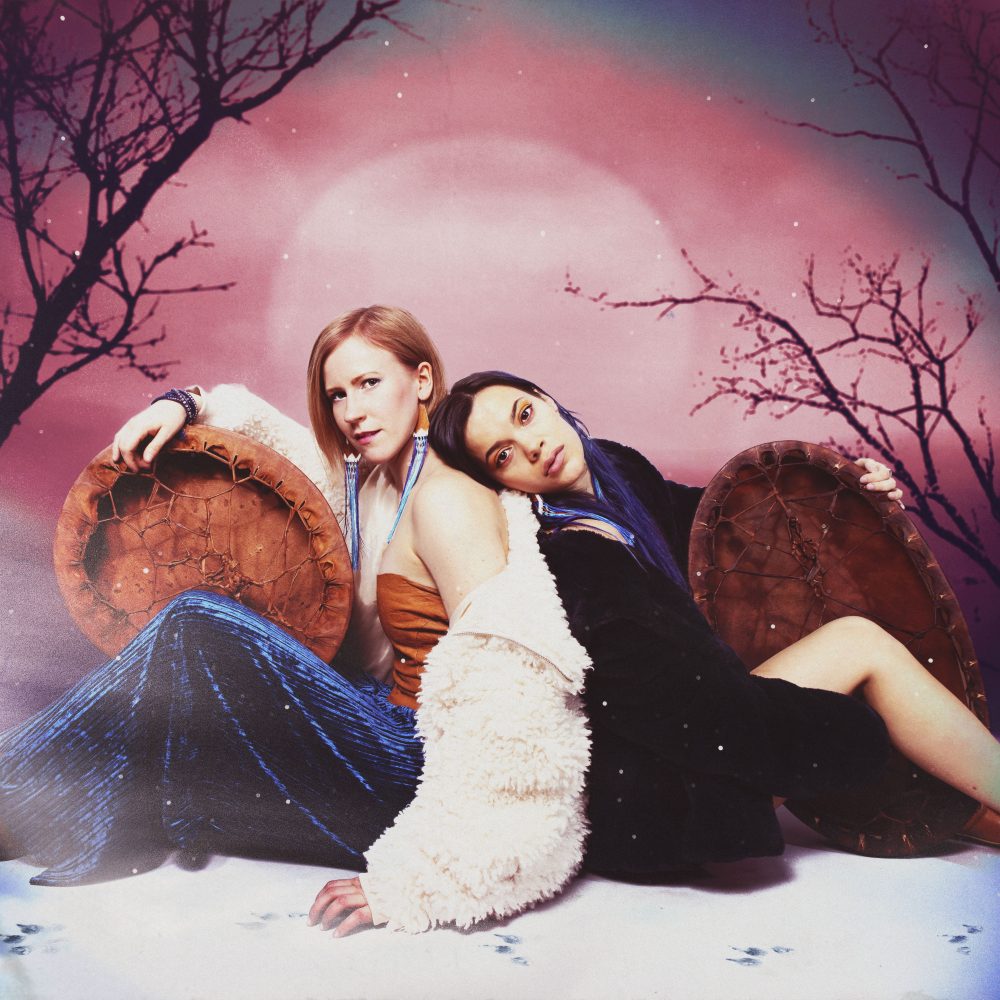 This year the event's extravagant stage designs were planned to present an entirely new experience reflecting a socially-distanced world. Of course, the event's suitability at one of the most peculiar times in our collective history is something you just can't put a mask on. The ceremony took place digitally on the virtual platform Nite Hotel, on Friday January 15th, and streamed free, to keep fans and bands united during the Covid-19 pandemic. Music has an amazing way of connecting people, and while it's hard to replicate the vibe of a spectacular music event in our living rooms at home, it was exciting to watch the new virtual environment that MMETA created; plus, it's refreshing to think that even in these difficult times artists keep being creative. They need to be recognized for the joy through music they deliver.
The event was presented by UK artist Melanie C (for many of us she'll always be our Sporty Spice, although she struck out on her own and managed to maintain a chart presence throughout Europe). Melanie C succeeded previous hosts Jools Holland, Eric Corton and Thomas Neuwirth.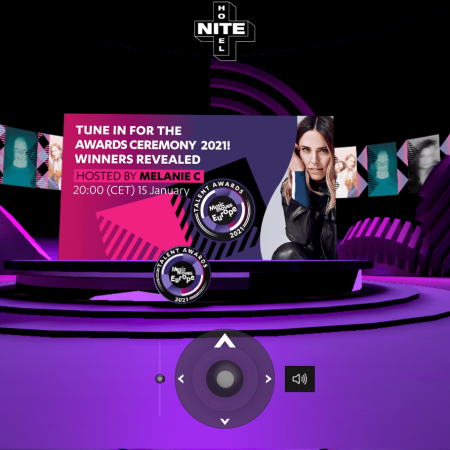 The annual EU prize for popular and contemporary music was co-funded by the Creative Europe programme with the additional support of the Municipality of Groningen, Province of Groningen and the Dutch Ministry of Education, Culture and Science. The awards were presented by ESNS and Reeperbahn Festival, in cooperation with Yourope, the European Broadcasting Union (EBU), Independent Music Companies Association (IMPALA), International Music Managers Forum (IMMF), Liveurope, Live DMA, European Music Exporters Exchange (EMEE) and Digital Music Europe (DME).
The list of nominees was impressive and diverse: Alyona , Bratři (cz), Calby (dk), Crystal Murray (fr), Inhaler (ie), Julia Bardo (it), Lina_ Raül Refree (pt), Lous and The Yakuza (be), Melenas (es), Mero (de), My Ugly Clementine (at), Nea (se), Rimon (nl), Sassy 009 (no), Squid (uk) and Vildá (fi). The nominees selection is a complex process. For the 2021 edition, the network consisted of 179 professionals in 31 European countries that have agreed to participate. The data is gathered from a lot of resources, distilled into a shortlist of all the artists that were eligible, and got additional points for registered (ETEP) festival performances, the amount of recommendations and the amount of countries that they're developing a career in.
All sixteen nominees were rewarded with promotional support and a performance at ESNS. From the sixteen nominees, eight winners were selected by an expert jury consisting of Wilbert Mutsaers, Julia Gudzent, Katia Giampaolo, Huw Stephens and honorary jury member Naaz (who was last year's Public Choice Winner). Each winner of the first category was awarded a monetary prize of €10,000 which includes a business support package with career advancing services, provided by the partners of the prize.
THE ENVIABLE EIGHT:
The eight winners of the 2021 MMETA are:
Alyona Alyona (ua): The rapper, whose real name is Alyona Savranenko, has put body positivity, bullying and female empowerment in songs that defy stereotypes of what hip-hop should be.
Inhaler (ir): Their music combines the new-wave innovation of Depeche Mode with the dark sensibilities of Joy Division. For fans of other recent Irish pioneers like Fontaines DC, they prove to be much more than Bono's son's band; yet another impressive force of nature from Dublin's thrilling new post-punk scene.
Julia Bardo (it): The Manchester-via-Italy artist's includes her fill of retro flavors and 60s inspirations such as Mina and Nancy Sinatra, while also rooting itself rather informally in the indie pop subgenre. Wise beyond her years, Julia shows herself as an artist who knows what she wants.
Lous and the Yakuza (be):  Her emotional rap/ trap ventures into R&B, pop and chanson française. The line "On revient de tout/même du success" from her debut album, Gore, reveals that with success already staked in her 24-year journey,  Lous awaits to see where it all takes her next.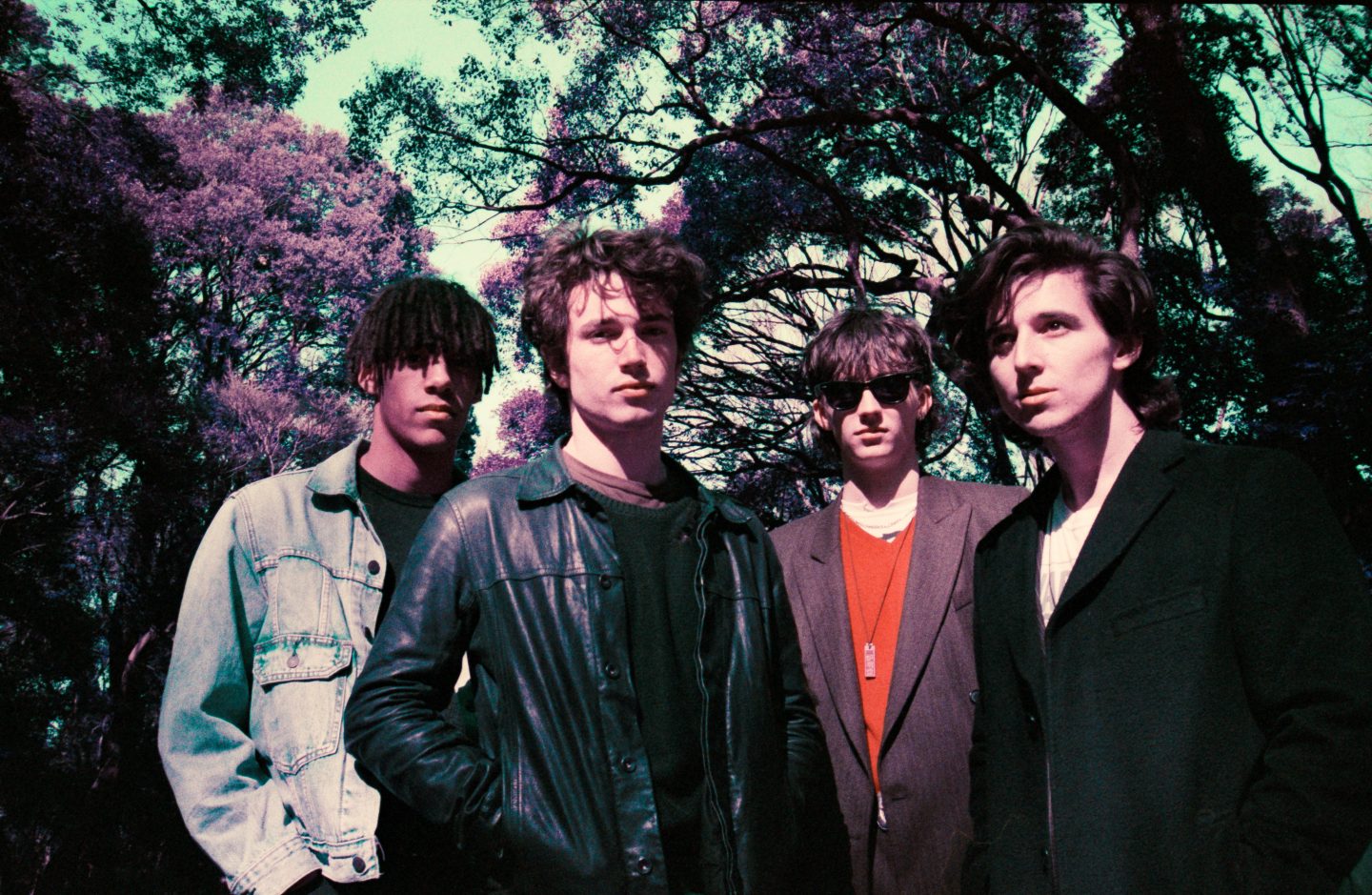 Melenas (es): The Pamplona quartet's recent release, Dias Raros, seems to walk through the history of indie-pop, from The Bats to Stereolab and The Pastels to The Clouds, shaking all their influences together and throwing them like jigsaw puzzle pieces on the table to create something new.
Rimon (nl):  "The new face of 21st Century neo soul and R&B". The Eritrean-born but Amsterdam-based artist is open and heartfelt, personal yet universal. Her music is inspired by the struggles she experienced as a refugee and her personal life and love stories. Empowerment is the core of her musical journey.
Sassy 009 (no): What started as a trio became the solo project of founder Sunniva Lindgård in 2019. The Oslo-based artist makes abstract electro-pop that edges towards techno, house and industrial, mixing propulsive beats with soft synth textures.
 Vildá (fi): The world music duo of  Viivi Maria Saarenkylä and Hildá Länsman combine mystical joiks and sounds of the Sami people of northern Finland with vibrant accordion, creating an interesting mix of traditional music and improvisation.
<iframe src="https://www.facebook.com/plugins/video.php?href=https%3A%2F%2Fwww.facebook.com%2FMusicMovesEuropeTalentAwards%2Fvideos%2F1533264593538571%2F&show_text=0&width=476″ width="476″ height="476″ style="border:none;overflow:hidden" scrolling="no" frameborder="0″ allowfullscreen="true" allow="autoplay; clipboard-write; encrypted-media; picture-in-picture; web-share" allowFullScreen="true"></iframe>
Fans voted online for the Public Choice Award 2021 that went to Ukrainian rapper Alyona Alyona and was publicly announced by the European Commissioner for Innovation, Research, Culture, Education and Youth, Mariya Gabriel. Alyona Alyona received an extra €5,000 and has been invited to take part in a filmed live session at the Deezer studios in Paris.
MMETA lead a diverse collection of artists for January's edition of Europe's top music awards show, proving that 2021 is a year in which female artists' contributions were undeniable.