News
---
A Chance To Shine: The Rise Of The Showcase
5 min read
---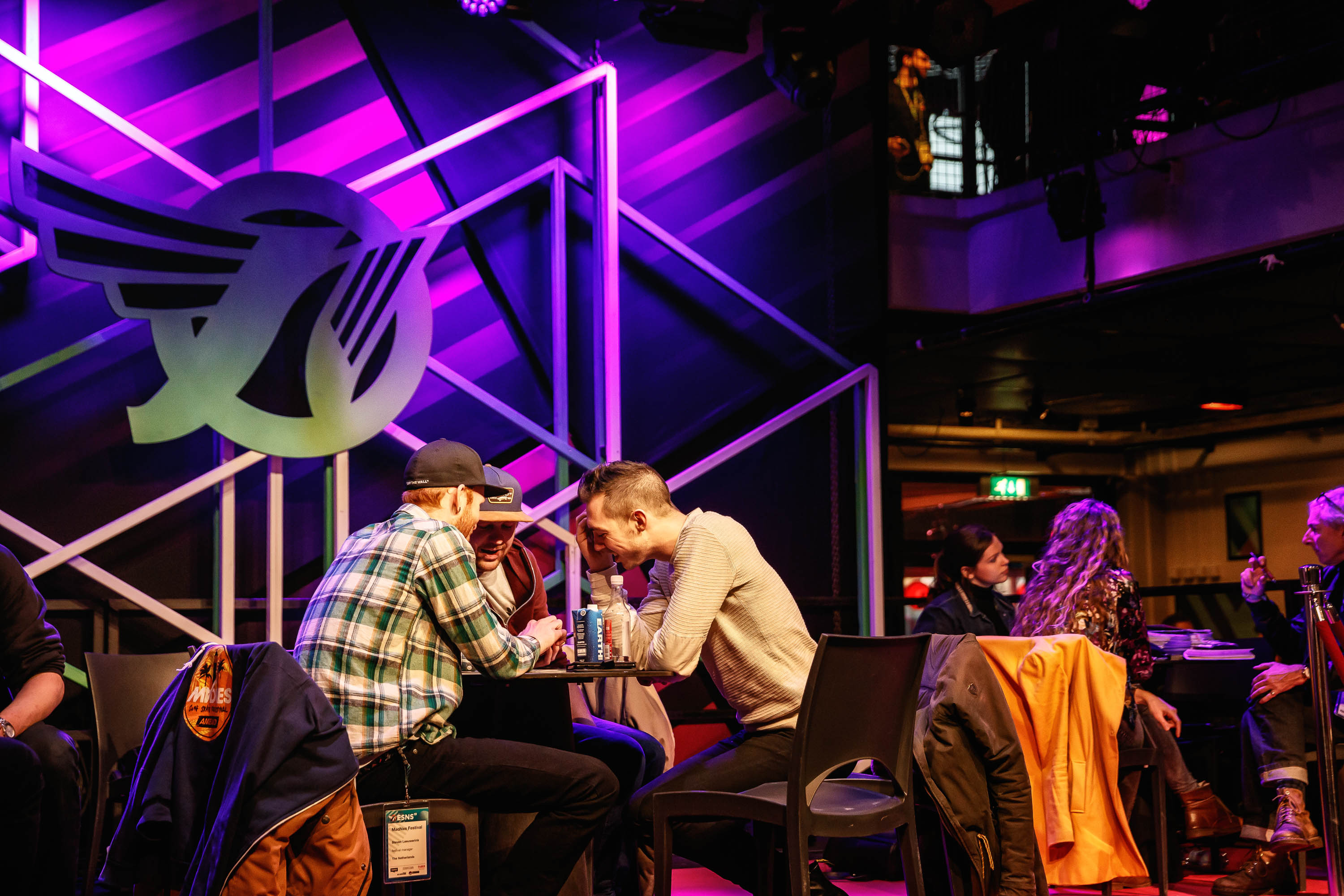 Glance at any current Festival Guide, and it's immediately apparent just how much the number of music events has grown over the last decade or so. In the UK alone, the figure has doubled; there are now well over 1000 festivals catering to around 3.5 million people annually. Yet it's not just heavily branded, three-day summer parties in green fields and parks that have proliferated, there's been a marked rise in city-based and one-day events too as the whole festival ecosystem has shifted towards smaller, more focused events. And within this shift, one particular type of event seems to be in good health indeed – the showcase festival.
Designed to bring together artists, the media, and music industry professionals, showcase festivals aim to connect people in ways that are mutually beneficial, whether that's finding an agent or label, getting exposure in new markets, or booking bands. Some, such as Eurosonic Noorderslag, are huge (4000 delegates, 40 000 visitors) and well established (it's been going for 33 years); others, like Bratislava's Sharpe, are newcomers (this year will be its second edition), with just 1500 tickets available. But nowadays barely a month goes by without at least a couple of events dedicated to giving artists a platform for exposure they'd struggle to achieve on their own.
Eurosonic (ESNS) is, in many ways, the biggest and most important. Taking place in early January, it sets the tone for the year ahead in terms of trends and who's hyped, with many European festival bookers basing their decisions on performances here. As such, slots are highly sought after, and artists eager to impress. "ESNS has a proven track record for promoting new acts to getting recognised in the international live music scene," says Robert Meijerink, Head of Program and Booker at ESNS. "And the showcase event has been responsible for kickstarting the international careers of many acts from Europe."
The conference side of ESNS is just as important though, particularly for industry professionals. Meijerink notes that while the evening program is "all about live music, new talents, emerging artists, and acts that are in a relatively early stage of their careers playing downtown Groningen," the festival is also "consciously focusing on delivering a quality conference program during the day. We aim to present relevant and current programs for diverse audiences in the music industry, and the goal is to satisfy present and future industry developments."  
For smaller festivals, achieving this balance between the conference and showcase programs is equally key, and something that helps give such events greater clout and influence than they might otherwise have. "It's important to have a good conference part of the festival with up-to-date topics and agenda," says Tomek Waśko of Poland's Spring Break. "Poland is a huge country and market, but before our event there was no place that people working in music could casually meet and talk, and drink some beers. Spring Break has pretty quickly become that place."
For

Liverpool's Sound City

, this local aspect has taken on even greater significance; regional economics and job creation. "From the outset we have always been about keeping our creative and business talent in the North," explains

David Pichilingi

, festival founder and director. "In our time we have seen a renewed energy in creative talent and also saw the growth of great companies such as

Sentric

and

Ditto Music

to name just two – without Sound City, they would not have kept their main HQs up North. We have given labels, publishers, managers, artists, and many others the confidence that you can do business up here without having to stray to London."
Many showcase festivals, by dint of their modest size, naturally have a limited focus, and one that tends to skew local. Spring Break caters exclusively to Polish bands, while FOCUS Wales aims to provide a platform upon which Welsh bands benefit by being the focal point and getting to perform alongside international and more established acts. Similarly, despite Nouvelle Prague originally starting as a showcase event to pitch overseas bands to EU promoters, "a rather local perspective has bloomed," according to Márton Náray, the festival's Conference Director, "so now it's more like an effective meeting point for Czech bands and industry".
Slovenia's MENT meanwhile has loftier ambitions still; making the local/international connection work in both directions, as MENT Project Manager Matjaž Manček explains. "Besides creating a platform to connect domestic artists and the industry internationally, we wanted the same platform to be effective in the opposite way – to expose great but unknown international acts to our domestic audience. One wouldn't work effectively without the other, so the challenge was really to set an international event in a domestic environment, so that even the local audience is not sure anymore if they are still at home. And I think we have succeeded in that."
Iceage, Young Fathers, and Algiers are just a few of these international artists to have graced MENT's opening night, established bands one wouldn't normally expect to see at a showcase event. But they serve as a focal point and inspiration to younger generations, examples of not just what can be achieved, but the dedication and skill set required to achieve it. "Artists in Slovenia at the moment are more aware of the possibilities they have in the music industry, but the whole export-focused scene is still developing," adds Andraž Kajzer, MENT's Artistic Director. "We're in need of new music professionals that are ready to learn and work with new acts."
Despite the proliferation of such events, none of those involved believe there are too many, nor do they consider themselves to be in "competition" with each other. "It tends to be much more of a cooperative thing," says FOCUS Wales' Neal Thompson. "We have a great relationship with the UK showcase events and many others around the world." His sentiments are echoed by Pichilingi, who says: "The best of us work in a spirit of cooperation. It seems to work." What's more important, according to Manček, is for an event to build its own identity, and to focus on what makes it special and unique.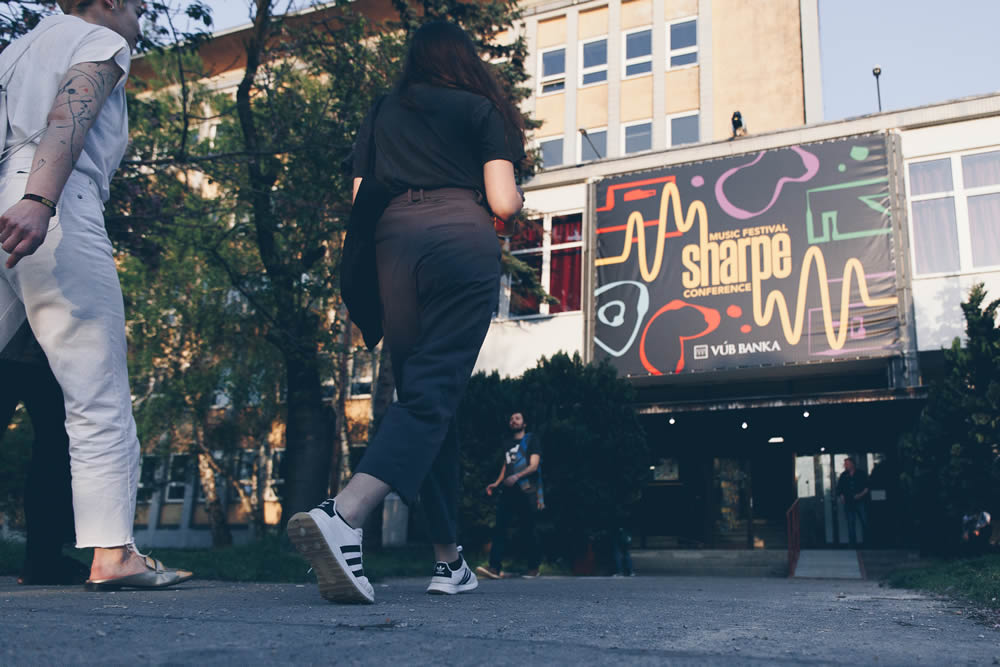 Say you're a new artist and looking to make music a full-time occupation. Showcase festivals don't just provide opportunities to play and exposure, they can also be educational. Panels at this year's MENT included workshops about syncs, how to tour China, and "Five Things Everyone Should Know About Streaming", topics that highlight the graft required to make a living from your art, and how no avenue for income or new fans can be left unexplored. It's therefore no surprise to see many bands play four or five such events a year, a hustle that many believe is not just beneficial, but vital.
"In no way is it a bad thing to be seen by the same people more than once at a succession of events like this," says Thompson. "It helps to build familiarity and conversation around an artist." "If you played two, three, four showcases in Europe and did not benefit at all, then I'd say you're doing something wrong," adds Kajzer, who also stresses the importance of just getting out there and playing. Because, as Pichilingi explains, you never know who might be watching: "Most of the people who attend these types of festivals are music lovers and early adopters, and as such can have a significant influence on the early development of an artist's career."  
So how do artists go about getting a showcase slot in the first place? Many events, such as ESNS and FOCUS Wales, rely on online submissions; both say they listen to everything that is submitted with open minds and ears. Others, such as MENT, Spring Break, and Sound City take a more curatorial approach and consider a number of factors. "We try to give the best feel of what's going on in our country, regionally, and of course what we think is best from all over Europe," says Kajzer. "The aim is to bring exciting acts in different genres, artists that are strong on recordings as well as live."
Sound City "works with a range of curators and people we respect for their musical acumen across a range of genres," according to Pichilingi. "Ultimately, we are trying to put the best line ups together that we can, and that offer a range of styles and diversity." "At Spring Break we try to listen to as many people from the industry and their suggestions as possible so we can create a wide selection of bands from our scene," says Waśko, adding that most festivals have their own, specific criteria when it comes to booking, something that helps keep each one somewhat unique.
With such events heavily reliant on delegates and industry professionals, it can be tricky balancing their needs with those of local fans, and even the bands themselves. Queues, and priority entrance can be an issue, as can the need to cram in as many artists on each stage as possible – frequently, there's just no time for soundchecks. Is there a danger that some events end up tailored more for industry types than the ticket-buying public?
"That's already happening at some of events," says Kajzer. "There's nothing wrong if the band is playing only for the delegates, but it can kill the atmosphere. And the local audience is the end customer for whom the artist is making music if they want to be heard." Náray admits that it's "a constant juggling act", a sentiment echoed by Pichilingi. "For Sound City, it's all about balance. We always try to make the B2B elements exciting, so whether you work in the business or are just a music lover, you'd want to come along and see what people have to say. For example, some of our keynotes and In Conversations have included John Cale, Thurston Moore, Mark E Smith, Wayne Coyne, Tracey Thorn, and Viv Albertine."
The lack of setup time is often a sore point for the artists themselves but, as many admit, it's an intractable problem – it's just the nature of the showcase beast. "Our festival cannot assure a soundcheck for ever single act" says ESNS's Meijerink, "but it is a golden rule to fully facilitate artists and provide excellent sound and production." Waśko admits that it's very demanding – "you've got loads of bands, loads of venues, and not enough time" – and that "sometimes we need to hurry bands and ask them to start even if they do not feel they are 100% prepared. But this is a showcase, so the times are the most important thing – you need to be really strict with that."
Manček however, sees room for improvement. "In my experience, showcase festivals have much to improve in terms of securing decent conditions for bands to perform, and I think it's safe to say that majority of them don't do this job properly. It should be the basis, the first thing considered, because bands, artists, and their music are why we are all here in the first place."
Finance is another contentious issue for such events, with most operating on extremely tight margins. By their very nature – focusing on new and emerging talent – the vast majority lack the type of mainstream commercial appeal that would drive ticket sales (or high prices) and attract large corporate sponsors. How to secure funding then – and to maintain artistic control and principles – is a question many events struggle with annually.
ESNS is a non-profit organisation and, as such, does not deal with commercial brands – instead it's funded purely through ticket sales and subsidies. Other events though have no choice – sponsorship is essential. "When you're promoting unknown bands but still provide them with everything necessary (accommodation, backline, catering, fee) it would be impossible to survive on ticket sales only," says Kajzer, who also has no qualms about accepting local government and EU funding.
"I think it makes sense that local governments and the EU are investing money in these kind of events," he says. "They're evolving scenes, the future, making possibilities and supporting new culture and business as well. With public funding you can be also more independent programme wise, as you're not just looking at the ticket sales or sponsors." "The EU is already aware of the huge economic and developmental potential of these kind of events," adds Manček. "That's why they support these platforms, projects, and initiatives. Local and state governments should follow, and the sooner, the better."
Waśko agrees; for him, the best solution is a mix of ticket sales, sponsorship, and local government. Spring Break has a number of key sponsors, but crucially for Waśko, the event has retained its artistic freedom. "I believe that we are independent, and we make all our decisions ourselves without any pressure from anyone." Indeed, such outside interference – whether from brands providing cash or politicians keen to push an agenda – seems extremely rare, a welcome fact for those who believe that commerce and art make strange bedfellows.
Speak to the organisers and founders behind showcase festivals, and a camaraderie emerges – a one-for-all and all-for-one approach that sees them informally swap concepts, ideas, and best practices. It's also clear how each event is invested in continual development and improvement – in such a fast moving, fluid industry, resting on your laurels would be disastrous. Even events as established as ESNS are constantly tweaking their programs and looking at ways to improve attendees' experiences; they also provide lessons that the newcomers are eager to learn from.
"The feedback from the first edition was overwhelming so we had a good start, but now we feel even more committed to do it better," says Sharpe's Tatiana Lehocka. "We believe that if we do it right it will have a real impact on our [local] scene." Being greener and a zero-waste festival are two of Sharpe's goals for the future, as are technological innovations, and how to better serve the Slovak music scene and support their artists abroad.
There's nothing like learning by doing though, and every event has their own take on showcase festival do's and don'ts. "Quality instead of quantity," says Lehocka, "and we try to avoid overlapping slots both at the conference and during the concerts." "Don't ever alienate your own local scene, as they are the ground you build on," says Náray, advice shared by Kajzer. "Be active in the local scene, appreciate the local audience, and don't underestimate the artists just because they're new or young." he says. "And above all: Preparation, preparation, preparation."
Wasko also has clear, practical advice. "You need to have a plan and you need to know who you want to showcase and why," he says, while Thompson stresses the importance of the hospitality and networking aspects of showcases. "These events are about making friends. If you can not only make new friends yourself, but also facilitate other people doing so, your event is doing what it's supposed to do." "Be relevant, have a vision, and work with the key music people in your city," adds Pichilingi, once again stressing that catering to local scenes and talent is of paramount performance.
In the end though, all the events have one shared goal – to support great music, and help it be heard far and wide. Manček talks about creating a solid and active platform, building opportunity, and maximizing potential – things that can facilitate a wider, international cultural exchange. "We want something great and constructive to happen between the artist, the audience, the music professionals," he says. "Without that, you have nothing."