News
---
Summer mode: on!
5 min read
---
Summer usually means music festivals, and as the vaccination roll-out continues, the good news is that live music is slowly on the comeback.
For many of us, our mental bucket lists are full of the activities and places we're eager to return. There are many boxes yet to tick, but we're happy that things finally seem to be getting started. Beloved live events make a welcome return this summer and new initiatives take their spot on the music map of Europe.
We promised it to ourselves and our public; Europavox's 15th edition took place last weekend, and we can't begin to express the feeling – or more accurately, feelings – that streamed across the Marcel-Michelin Stadium for these three days, rain or shine. Even if the organization of this special edition sometimes seemed like an obstacle course, the team never ceased to bounce back and be creative, to make it happen in this special context.
This edition also brought new constraints for the public, who compromised with it to – finally – gather in real life. And in the end, the gigantic joy of getting back together prevailed for this weekend, welcoming 9,000 festival-goers in front of artists showing an incredible generosity on stage.
Gathering again is the most precious gift we could have expected. And so, especially for this edition, Europavox is adopting a hybrid version, both live with 19 French acts onstage, presenting a broad spectrum of styles from hip-hop to electro, pop and rock, as well as digital on Europavox On Air – an exclusive platform with a delicious assortment of live music, interviews and videos.
So, a huge thank you to the artists, and congratulations to the festival's team. Thank you also to our partners, sponsors, and service providers, who continuously showed their support, again and again.
And mostly, thank you for your loyalty, generosity, and smiles. Those three days were proof – should there be a need for it – that live music is and will remain essential.
We've got one more surprise for you: we'll meet in the fall for a second round entirely dedicated to the European scene!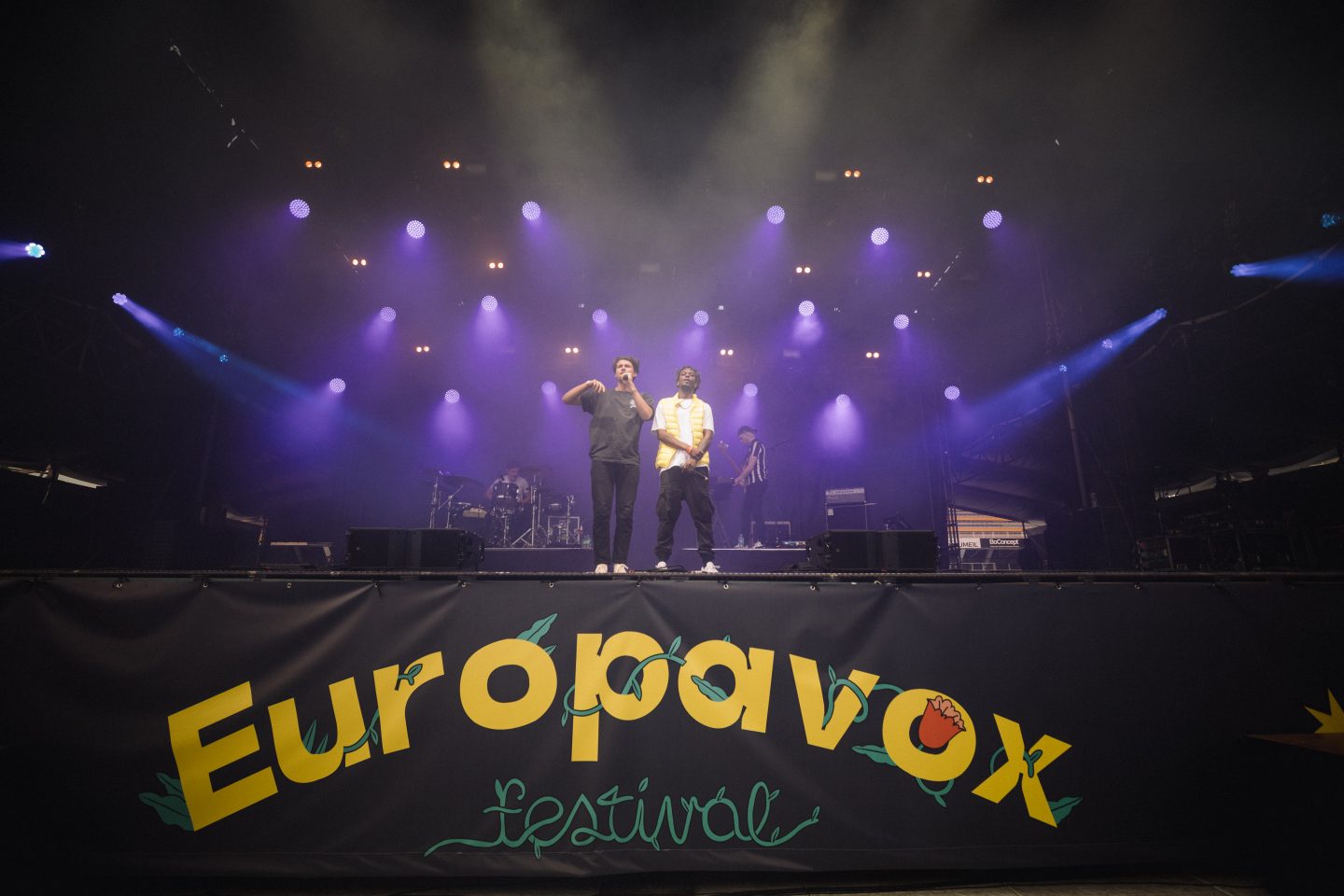 Speaking of that, the Europavox Media team can certainly help you find out about everything that is fresh and inspiring in the European music scene. For this summer, we've planned tons of material for you to keep you up to date: fun and diverse playlists and TOPS; an explorer's guide to Europe and Music to discover the exciting links between music, food and travelling around the continent. And since the impact of music in sporting entertainment is huge, get ready to celebrate with us the main sport events- Euro 2020 and the Olympics.
So, here's to an exciting summer – and fall – together.
And -fingers crossed!- see you all soon in a mosh pit!