News
---
The kids are alright
5 min read
---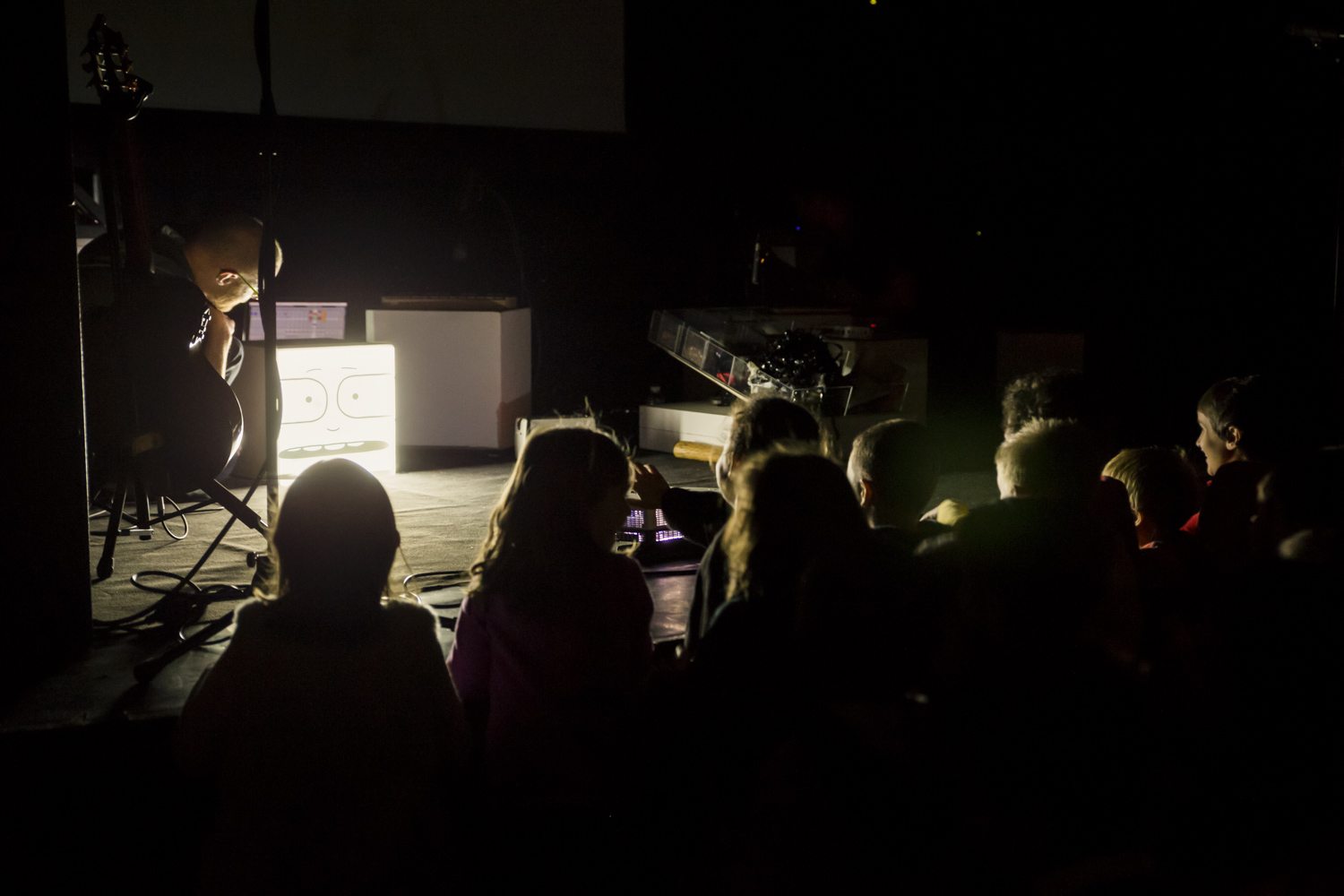 The Europavox Festival Vienna will take place for the fifth time at WUK on 26 and 27 November 2021. Imported from Auvergne, the festival annually represents the strong bandwidth and high quality of continental European musical creation. For the first time this year, following the French model, there will also be a programme focus in Vienna with Matthäus Bär and Ankathie Koi, which has been specially developed for children. François Audigier, director of the EuropaKids project, talks in an interview about his experiences with concerts for children.
Introducing children to great music: the French venue La Coopérative de Mai has been following this exciting idea for more than a decade both in their own events and through the EuropaKids branch of the Europavox festivals.
"Just because the audience is made up of children doesn't mean we should offer them insipid, stupid shows! This is our motto."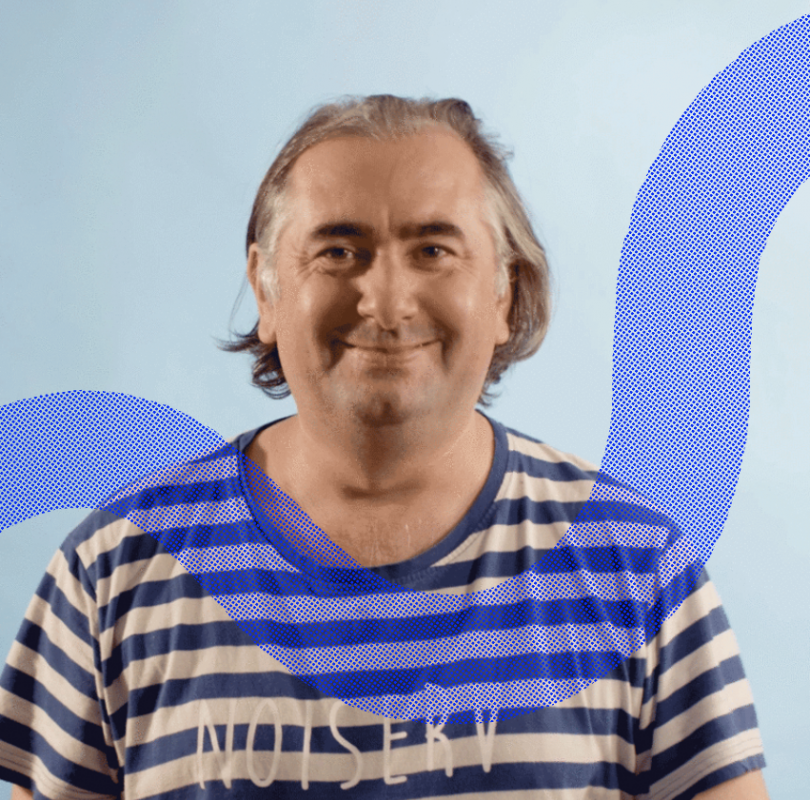 François Audigier talks about his job with passion and his enthusiasm is infectious. At La Coopérative de Mai (nicknamed La Coopé), a well-known music venue in Clermont-Ferrand, France, he is in charge of booking children's events, in addition to managing the Pépinière de Mai at the same venue (a program aimed at supporting young local talents). He also works for the Europavox team as an artistic coordinator and head of the EuropaKids project.
For more than ten years now, he has been committed to promoting live music for children. "It all started around 2010 at La Coopé", he explains. "Didier Veillault, the venue manager, asked me if I could look into music shows for children. That was a brilliant idea. He had noticed that there were more and more interesting projects aimed at kids touring in France, so we created Le P'tit Serge (French for 'Lil Serge'), a series of shows for children. The name simply comes from the address of our venue: Serge Gainsbourg Street, in Clermont-Ferrand. That was an instant success – we still host four or five P'tit Serge shows a year and we have also started doing Baby Concerts. These are shows for children under the age of two, taking place about three times a year in collaboration with the National Orchestra of Auvergne. In 2012 we decided to include children's music into the line-ups for the Europavox festivals. This is how EuropaKids was born."
Children are a special kind of audience, more extreme than grown-ups. Whether they are bored, overexcited or scared, their reactions are visible, straightforward and unfiltered. Grabbing their attention (and keeping it until the very end) is a central goal. François Audigier loves this challenge and puts as much effort and seriousness into this task as when he's booking contemporary music for adults. "You don't want the kids to switch off", he continues. "That's why each show is designed for a specific age group. For instance, our Baby Concerts never last more than 25 minutes, but for kids aged 6 it can be one hour long. These shows have been carefully thought-out by the people who created them, they know how to build up the storytelling gradually until the climax. Our EuropaKids shows take place outdoors, for free, generally on Sundays around 1pm. Daylight prevents us from having projections on screens during the concerts, unlike our indoors P'tit Serge shows. Another important aspect is following the sound level laws – a maximum of 95 decibels for children, whereas it's 105 db for adults. The set-up is prepared especially for children, with floor mats, small chairs, people form the staff greeting them at the beginning… Looking back on when we first started, the supply of professional artists playing for children is much more developed today, we really have an abundance of choices." Back in the early days of the project, the shows were mainly in the tradition of the traditional 'French chanson', whereas nowadays every single music genre is adapted for children, from hip-hop to rock and even experimental sounds.
Some of François' personal highlights amongst all the children's shows he has booked over the past decade: Rick le Cube, The Wackids, The Wolf under the Moon (a show by Black Bones) and last but not least a metal show where the musicians taught the children how to headbang. Most of these projects are French – François hopes that more European countries will soon develop their own offers for children's live music. One of his dreams would be to organize a show with Hevisaurus, a Finnish band performing metal music in dinosaurs costumes.
When it comes to hooking a young audience, gestures have an importance and so does language, although in François' experience some shows in foreign languages can be well received too: "There are many different ways to be understood. The easiest way is singing in the children's mother tongue. When artists develop a whole narrative throughout their concert, it's essential that the kids know what's going on. Some bands find other solutions, for example The Wackids play rock songs in English but between each song they carefully explain what the next one is about. They have good teaching skills and at the same time they manage to create a lot of fun. Some artists choose to play instrumental music while an accompanying short film in projected onto a screen – in that case, no verbal explanation is needed, these universal shows could take place anywhere on the planet."
Most of the shows he talks about are creations. The Coopé belongs to the SMAC network, which gathers 80+ cultural venues dedicated to contemporary music all over the country. They get official grants from the State. "Both for the Coopé events and EuropaKids, we manage within our own annual budget. We never asked for any specific aids for the children's projects. We consider that it is part of our mission. The city of Clermont-Ferrand has shown many times its desire to help young people to have access to culture. Their help is always welcome. It's nice to think that we are not the only people who take children seriously."
And they are right to do so: after all, the young audience of today will become tomorrow's concert-goers, musicians, roadies, sound engineers and technicians. They will fill the venues and festivals not only in the mosh pit, but also on stage. "These kids are our future adult audience, so we should take them seriously right from the start", François agrees. "Maybe we'll even nurture some vocations among these children. We've started this whole project only ten years ago, so it's too early to say if we've triggered any passions for music. Maybe one day someone will tell me that the very first concert they attended was part of our P'tit Serge program and that it encouraged them to start an instrument and play music themselves. It's not impossible! That would be such a huge honor."
Until this day arrives, François and his team keep witnessing great reactions from the children themselves, but also their parents and their teachers when a whole class attends the shows. "Right from the start, the feedback was amazing. We worked for a year before launching the P'tit Serge shows. The preparation took a long time because we wanted to do things as well as we possibly could. We apply the same rules as with our adult audience: we always do our best to make people feel fine, have a good time, have fun. Our Baby Concerts are introductions to classical music. You should see whenever a violin starts playing, the babies are always completely hypnotized! They stop making any sound and seem totally enraptured. I've witnessed that dozens of times. Some parents who have never been to any classical shows tell us that we've opened them up to this genre. This is when you feel particularly proud of your job!"
Provoking the curiosity of adults, presenting thrilling sounds to children, trying to find new shows that will spark everyone's imagination, getting encouraging reviews… It seems difficult to get tired of such a job. "Sometimes these shows for kids are just fun parties, sometimes we feel moved by a poetic, delicate moment… Every show is a new adventure." With their visionary outlook on live music for children, the team behind P'tit Serge and EuropaKids set a perfect example to follow elsewhere.
Save the date : November 26th and 27th !
Europavox Vienna is coming ahead and will present great EuropaKids programming. Discover the line-ups and join the Facebook events:
Friday, November 26th – Takeshi's Cashew, Koikoi & Yegor Zabelov 
Saturday, November 27th – Villagers, Sharktank, Lydmor & YellowStraps
EuropaKids with Matthäus Bär (Unplugged) & Ankathie Koi