News
---
Welcome to: Thessaloniki
5 min read
---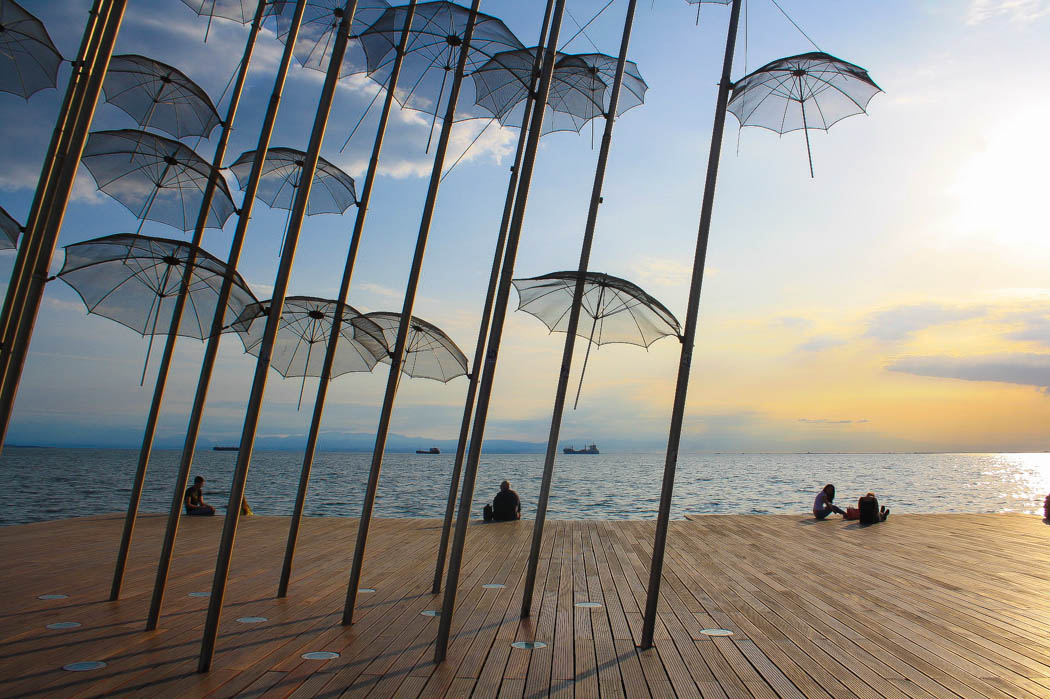 Something of an urban lab for ideas in music, nightlife and gastronomy, the northern port city is mastering the art of renewal.
The second-largest city in Greece combines a rich multicultural history, advanced facilities and a relaxed atmosphere, which is quite uncommon for such a densely inhabited place. Tickle your tastebuds with local dishes like the legendary mpougatsa, Thessaloniki's momentum snack. And then take a stroll by the sea where you will find some of the most famous sites in the city, such as the White Tower, the Aristotelous Square, the Music Hall and the Harbor of the city.
Ladadika (named after the first shops of the area that were focused on selling oil — "ladi" in Greek — during the Ottoman occupation) is the nightlife hotspot of Thessaloniki, attracting countless locals, students and tourists every night. Colourful neoclassical buildings surround bars, cafes, traditional taverns and clubs in a marvellous mixture of the old with the new that is truly fascinating.
And if you plan on visiting the city in November you must definitely attend the Thessaloniki International Film Festival, a growing force on a global scale by presenting independent and professional film productions from all over the world.
AFTERNOON
Thessaloniki successfully follows the international trend that wants coffee bars evolving and turning into multifunctional places: there you can enjoy your carefully crafted drink, listen to music and spark your artistic light within.
Ypsilon – One of the city's latest arrivals is set in the 1868 Kyrtsi-Han building which is now transformed into a splendid multi space/artistic hub. The all day cafe-bar with an impressive marble counter and outdoor tables welcomes you to enjoy your drink, as well as work on your laptop or read a book in its minimally designed premises — they also use the space to host concerts. You can also sample some of the exquisite dishes prepared under the supervision of chef Dimitris Tsoukas. On the ground floor, there's a store selling handcrafted items, all primarily created by young Greek designers. (5 Edessis)
Belleville Sin Patron – A cooperative cafe-bar-bookstore which is located in the centre of Thessaloniki. Its name means "wonderful city without a boss", reflecting its philosophy: a group of young people decides to create a self-organized project, with no hierarchies and bosses. The bar operates on a weekly basis, with great drinks created by authentic and fresh ingredients from other cooperatives. Enjoy your cocktail while having a look in the library filled with philosophical, historical and fiction books. (80-82 Filippou)
Gorillas – Frangomachalas was once a lesser-known neighbourhood but that's history now since Veria Street is firmly established on the eat-and-drink map. Gorillas stocks more than 200 labels and serves seasonal dishes by Chef Marios Zlatinis and signature cocktails against a backdrop of funk, soul and pop music. It is open from the morning hours for coffee and pastries until… early morning of the next day! (3 Verias Str.)
EVENING
Thessaloniki is a city known for its dynamic food & cocktail scene. There are so many restaurants and cafe-bars in fact, that it can get a little overwhelming. New places are popping up all the time, making it an absolute challenge to keep up.
Mavri Hina – This new arrival is tucked away in the heart of Pylaia district but also in the heart of Thessaloniki's gastro-bistro trend. Chef Sakis Kaffas offers modern and tasty comfort-oriented Mediterranean cuisine with an emphasis on local culinary traditions. In its modestly seized space dominated by a monastery-style table, you can enjoy delicious dishes and great drinks. (49, Profitis Ilias, Pylaia)
La Doze –An awarded art/cocktail bar and one of the city's best alternative-electro entertainment venues. Set in one of the most hippy districts of the centre, this multi-functional space operates the TOSS Gallery as well as hosts photography, painting, sculpture and jewellery exhibitions, art performances, book presentations, as well as vintage items and vinyl bazaars. (1 Vilara)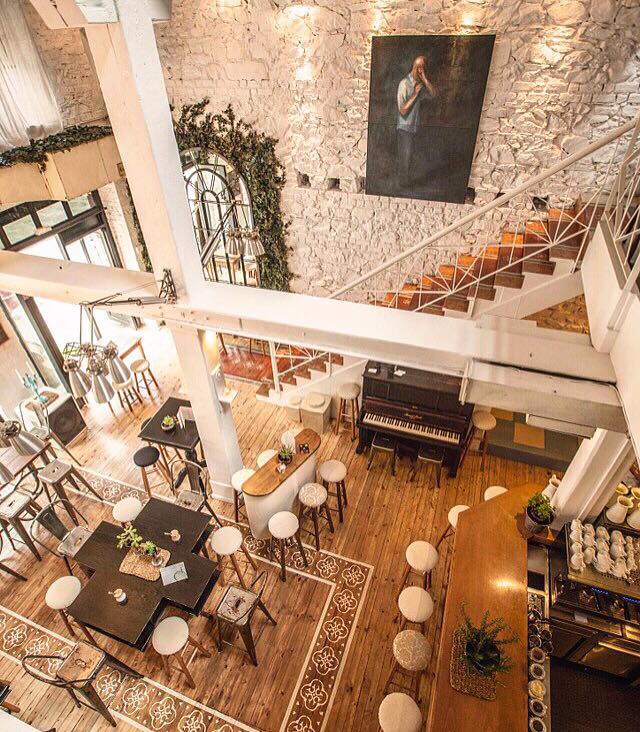 Paraty & Loft Multispace –In this multispace that oozes personality you will find a treasure trove of a dynamic bar. It is named after the eponymous village in Brazil and here you can enjoy a rich variety of wines, especially from the Greek vineyard, pure drinks and cocktails. Its second concept is called Eau de Perfumeria de Salonique, housed on the first floor. It is based on an idea of establishing the first perfumeria in Thessaloniki, which invites you to drink your favourite… fragrances! (8 Pindou, Ladadika)
NIGHT
Τhe "Bride of Thermaikos", as Thessaloniki is also called, is famous for the chilled atmosphere and the vibrant nightlife. Are you a regular night owl who enjoys after-dark parties, DJs and lounges that abound in the city's nightlife scene? Or just a person who searches for the best underground outlets? Whoever you are, this is where you must go!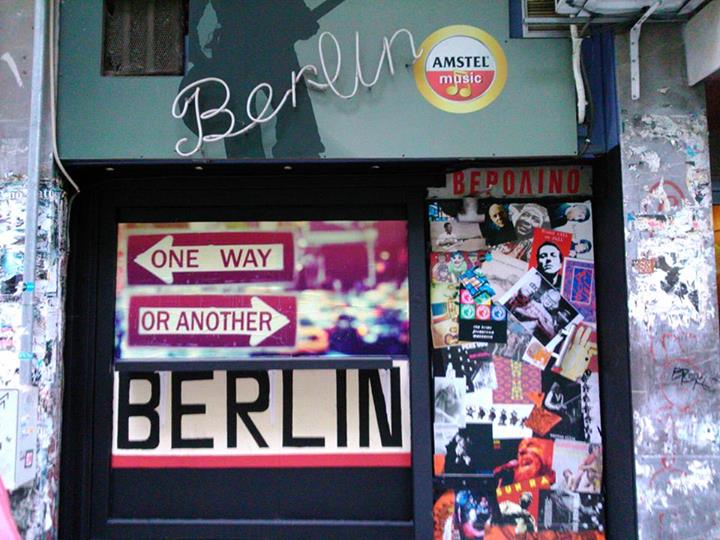 Berlin – Get prepared for wild nights in this legendary rock bar that never sleeps. A leading light in the nightlife of Thessaloniki for more than 35 years, Berlin is a favourite, welcoming all the party people in the world. Music legends that have enjoyed their drinks here include Nick Cave, Siouxsie, Mark Almond and Ιan McCulloch. (8 Chrisostomou Smirnis)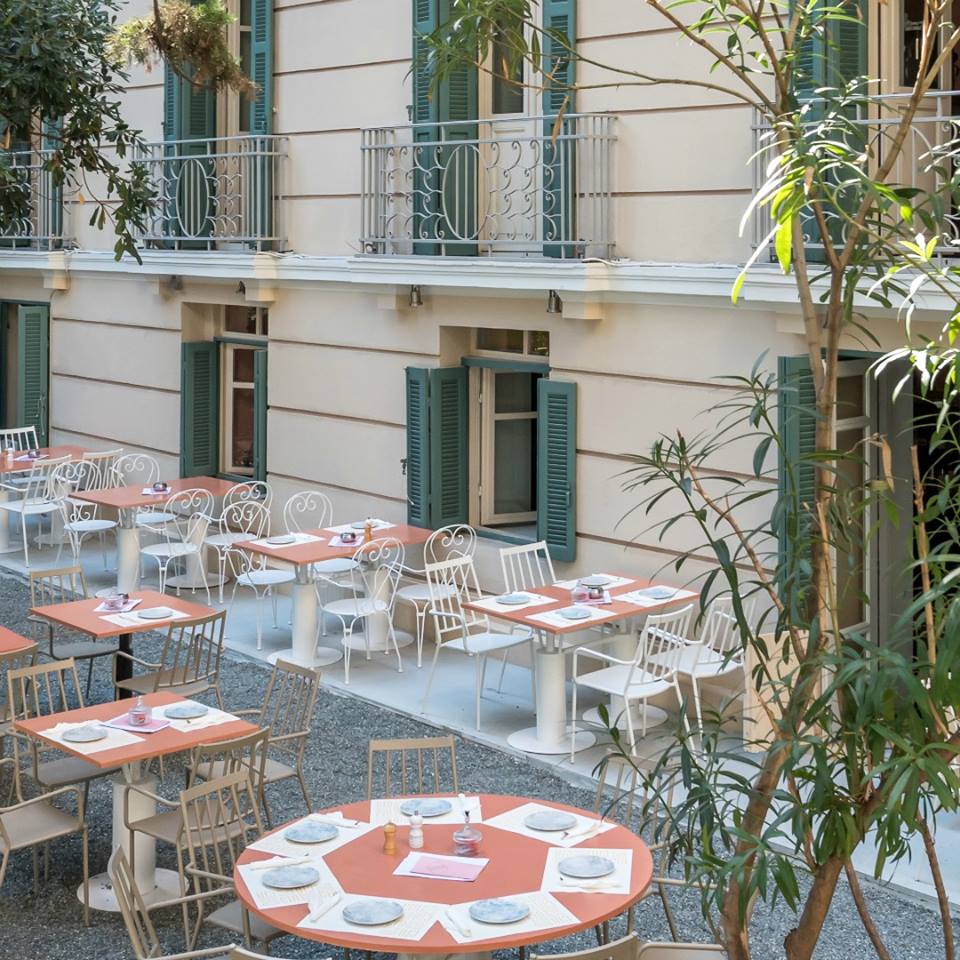 Cin Cin – In this place, art deco meets 1950s Cuban references. This cocktail-and-resto bar is housed in a magnificent early 20th century neoclassical building and is one of the city's most promising new hot spots. What is really interesting is the bar; just forget what you knew! It is actually "inside out" and the cocktails are made and served on the spot. There is also a beautiful patio in the back of the building that offers a nice retreat from the busy roads in the front. (22 Iktinou)
Überdooze – Some of the best parties in the city are hosted in this complex. Probably the hottest location in Thessaloniki at the moment for electronic music fans, with minimal decoration, a crazy crowd and amazing DJs. A recent addition to its alternative atmosphere is the Überdooze Backyard, an urban garden specially made for the hot summer nights, with a disco ball cupped in an olive tree. (Danaidon & Sfetsiou)