News
---
Winter Survival Kit from Zagreb
5 min read
---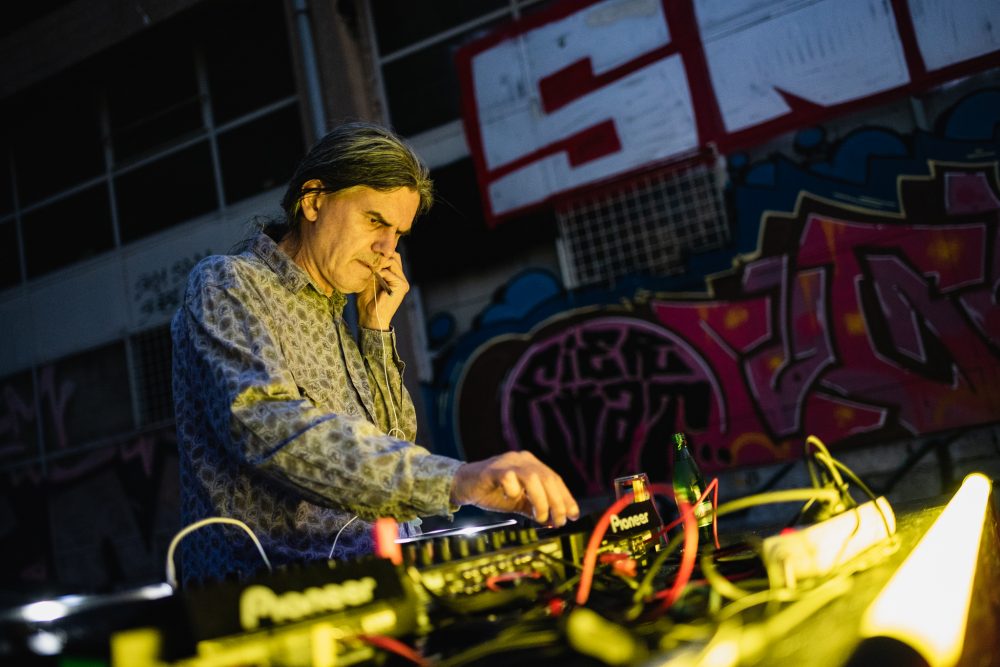 Greetings from Zagreb, where another outdoor summer concert season is over. We saw plenty of  successful gigs by top Croatian indie and rock bands on various open stages from mid-September to the unusually sunny early October. Now is the time to move indoors wherever is possible, and to continue live action over the winter.
Unfortunately all main venues in the city remain closed for the time being  due to Covid-19 restrictions. In the meantime the oldest Zagreb club, Jabuka (The Apple) has closed after a long dispute with the city authorities. Since 1968, Jabuka has been a meeting point for several generations of Zagreb alternative music lovers, and the most prestigious small stage for punk, new wave, Gothic, hardcore and grunge bands of the 80s and the 90s. In the last few days, Jabuka veterans arranged a street protest with a crowd of around 500 supporters, including many famous musicians, actors, designers, journalists, and even some members of Croatian parliament, but the battle for Jabuka had  already been lost in court.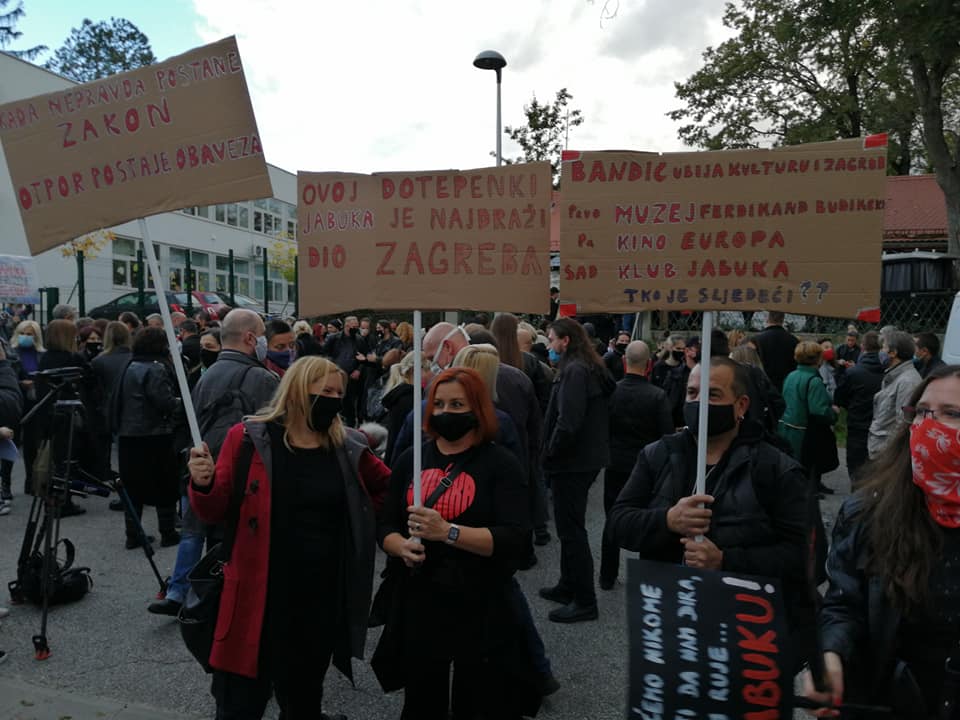 In a very different battle around the Covid-19 crisis, some unshakable small clubs choose to operate at a low level, with the audience strictly limited to 100 people. Inside the Faculty of Electrical Engineering and Computing, the ever vibrant student club KSET promotes special gigs "100 by 100" with one of Europavox favorites Nemanja coming soon, playing their acclaimed second album 'Cosmic Disco'  on Halloween night.
Otherwise anyone who's looking for a wider audience at the moment needs to go online, and my internet radio station Radio 808 will host six prominent Croatian artists for our live stream event Magic Box on November 14.  Among others, the Magic Box line-up includes Sara Renar featuring Playground Hustle, a powerful all-girl collaboration promoted with politically tinged single 'Kapital',  recorded for Sara's forthcoming album on Croatia Records.
This feature with Sara was a first entry into national major label territory by Zagreb girls Megi and Tonota from electro hip-hop duo Playground Hustle, formerly known only from Bandcamp. The closing live act in our online Magic Box will be electronic music and visual artist Marko Mihalinec aka Plazmatick who made a double comeback with his albums 'Rusty Times' and 'Maziš Mi Se' on PDV Records. Almost twenty years ago, young Plazmatick was a part of a loose collective, EGOBOO, responsible for the most innovative experimental sounds in the Croatian electronic music.
On heavy rotation this week, we have a long awaited third album 'Velika Praska' by Dalmatian psychonauts and bedroom studio wizards Valentino Bošković. Both members of the band, Josip Radić and Branko Dragičević, come from the city of Split, but they sing in an archaic local dialect of the nearby island of Brač.
Their own psychedelic space odyssey is based on an imaginary character, ancient astronaut Valentino Bošković, who has been floating around Mars since 1646, and will return to Brač after 400 years. Tales by Valentino are always weird and funny, mixed with mellow cosmic-disco-funk groove and made just for the home listening experience. Valentino Bošković doesn't play live at all, so they have a unique perspective on the Covid situation, almost like a pre-established survival kit.
We hope others also find their way.
Ilko Čulić