back to playlists
Play! Focus Czecho-Slovak, ESNS 2019
All styles / Czech Republic, Netherlands, Slovakia
Sponsored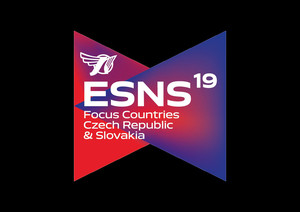 Listen to the 21 Czech and Slovak bands that will travel to the Netherlands for ESNS 19 ! Hit the play button !
Each year in January, when the showcase and conference Eurosonic Noorderslag kicks off in the Netherlands, the festival firmly sets its spotlights on one European country with the objective to start conversation and unveil details of a foreign musical region. In 2019, for the first time ever, two countries will be in the festival's focus: Czech Republic and Slovakia.
In the course of this joint focus country mandate, around 100 Czech and Slovak musicians will travel to the Netherlands to perform at one of Europe's most important showcase festivals. Something, that was unimaginable only two decades ago: before 1989, music in Czechoslovak media and shops needed to be from communist countries, lyrics had to be verified by censors, bands who wanted to play in public had to play in front of a commission first. Playing music for the sake of the art was a struggle, let alone exporting it to foreign countries. Luckily, it is 2018 and music export is a standard in our part of the world – but still, in the current global political climate, the lessons learned shall be remembered and musicians of the past, who were brave enough to use music as a form of protest, shall be celebrated. Most possibly, the symbolic meaning of the joint country focus accompanies the eleven Czech and nice Slovak acts to play Eurosonic this year.
The chosen artists to play Eurosonic are contemporary visionaries and passionate personalities, who present the great diversity of the two musical regions and leave the audience impressed. All tastes are catered by the line-up, which includes Slovak DJ Queen B-Complex, Post-Rock geniuses The Ills, world musician Katarína Máliková, female rapper Hellwana, singer-songwriter Thom Artway and crossover talents Floex & Tom Hodge among other promising names. Much to discover!