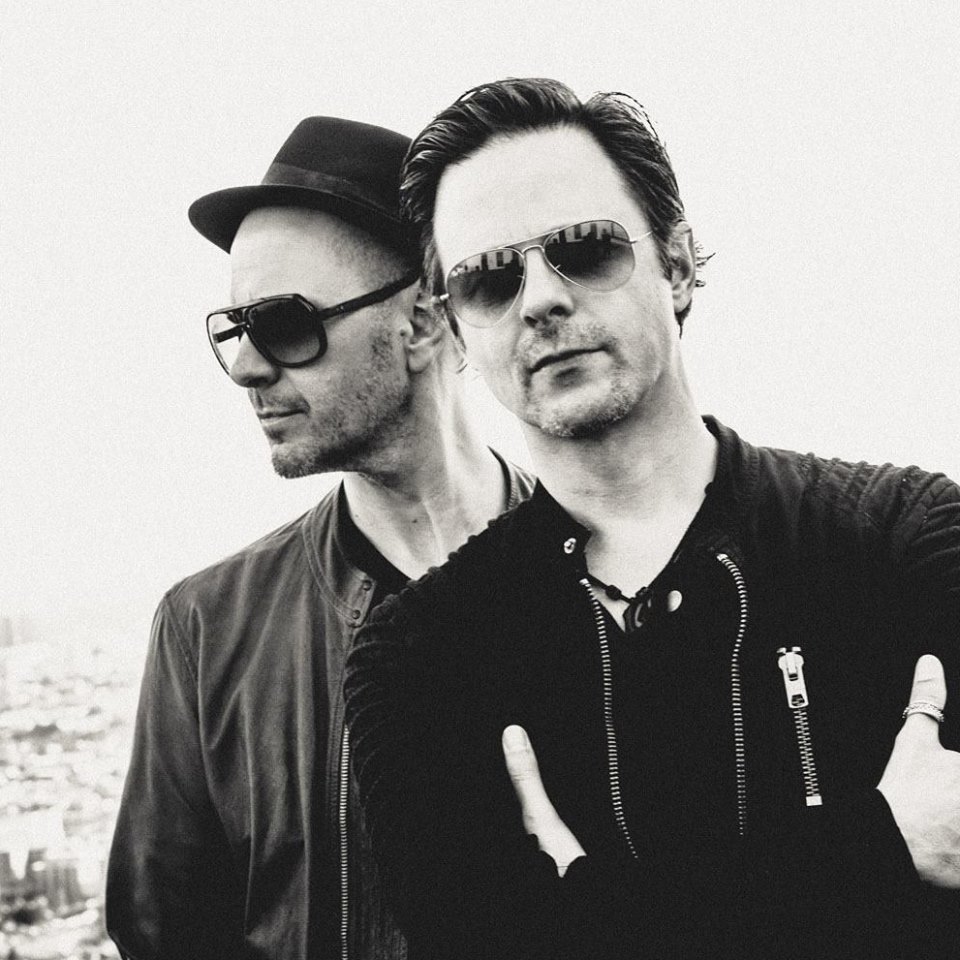 Über uns
Abspeichern unter
Booka Shade, Booka Shade, Booka Shade
" The intergalactic kings of electro-pop hooks. "
NEW RELEASE – SEPTEMBER 2020
If you can't hum along to at least one Booka Shade song, then you've arrived on the wrong planet. Pack your Galaxy bags, and zip yourself back to Alpha Centauri your nonchalant, misplaced space-nozzler. You're lost. That's right, the German duo that is Booka Shade are the intergalactic kings of electro-pop hooks. The eat melodies for breakfast and have had more hit records than you've had hot dinners. Fact.
Walter Merziger and Arno Kammermeier are the catalysts for the melodic, minimal and house scene that began to define the German music scene around the turn of the century. They spawned a thousand, copycat acts, and their music was sampled fire-and-wide. How do you know you've made a worldwide, credible, epochal hit? Have it sampled by will.i.am. of course.
Booka Shade are the culprits behind the scene-defining imprint Get Physical Music, as well being responsible for such infectious records as 'Body Language', and 'Manderine Girl'. Their 2006 LP Movements was an era-defining classic, and spring boarded the German hit-bandits into the big time. But was an act that wouldn't stay in the clubs for long, as the global stadium beckoned.
Cementing a reputation for immaculate productions, combining accessible pop tunes, with club friendly, electronic beats, the duo went on to release LPs The Sun & The Neon Light, as well as Eve. As their music became yet more earnest, Walter and Arno found themselves working with more vocalists, including Karin Park, as they gravitated themselves towards stadium-sized anthems.
All of this until we arrive at 2017's Galvany Street, a record that saw them team up with vocalist Craig Walker, formerly of cult UK act, Archive. The result, an LP of post-pop, hardened electronica, with a brooding rock aesthetic, and a prog demeanour. The boys from Frankfurt with a penchant for upbeat, club hits eventually grew up, edging themselves closer to the benchmark set by such idols as Depeche Mode, and The Cure.
OK space-nozzlers, you can come back. Regenerate yourselves, and tune yourself into Booka Shade radio. Tap your little green fit, and sink yourself into the rhythm, because Booka Shade are here to stay.