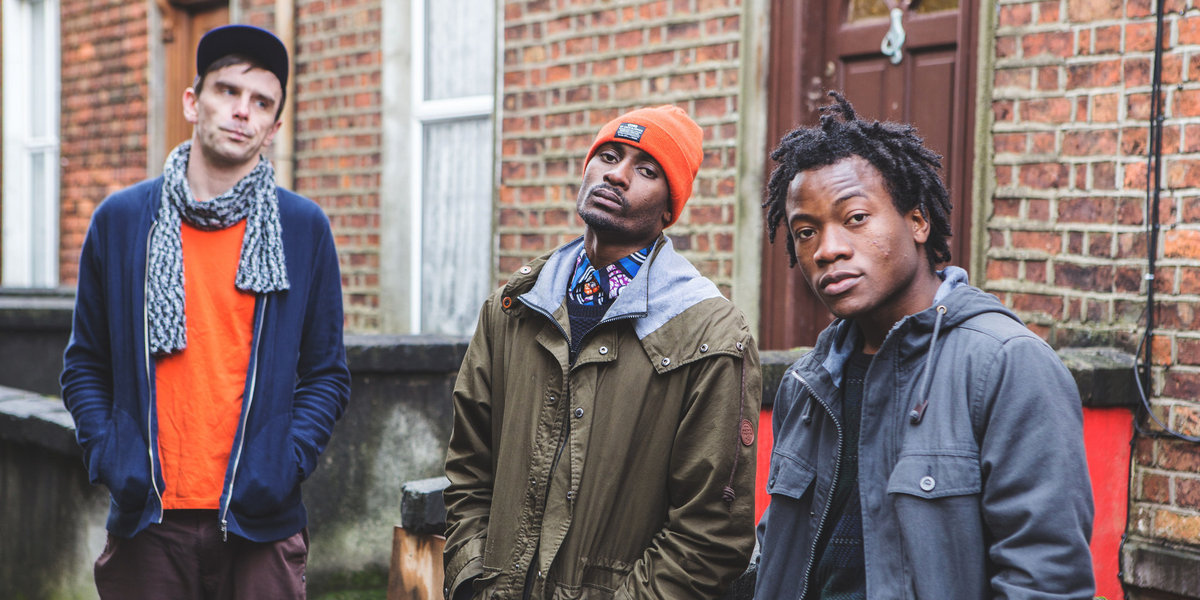 À propos de
Artistes comparables
Run the Jewels, J Dilla
Freestyle
Grimey, bassy, soulful hip hop with an Afro-Irish twist
" The forefront of a new wave of talented, innovative Irish hip hop acts. "
As a country traditionally associated with emigration rather than immigration, it's only in the last two decades that African expatriates have settled in Ireland in significant numbers. And the country's music scene is now reaping the rewards with a new generation of talented Afro-Irish hip hop acts currently emerging, providing a shot in the arm for what was previously an underwhelming genre in domestic terms.
One of those acts leading the charge is Rusangano Family, an Irish/Togolese/Zimbabwean trio based in the city of Limerick. DJ/producer mynameisjOhn and rapper God Knows had been performing together for a number of years by the time they released an album called Rusangano/Family in 2014 ('Rusangano' is the word for 'family' in the Shona language of Zimbabwe), while the pair's friend and collaborator MuRli dropped his Surface Tension EP around the same time. They joined forces soon after, adopted the name Rusangano Family and hit the studio to record the Let the Dead Bury the Dead LP, which was released in 2016. Straddling the borders of Afrobeat, electronic, grime, bass music and soul, mynameisjOhn lays the foundation for the intelligently-crafted twin MC rhyme-storm of God Knows and MuRli, who take aim at issues such as racism and cultural identity. The record has been critically acclaimed and earned Rusangano Family a spot on the shortlist for the Choice Music Prize (Ireland's equivalent of the Mercury Prize).
Rusangano Family have also garnered a fearsome reputation for their intense live sets and have appeared alongside Badbadnotgood, Run The Jewels, Snoop Dogg, and Young Fathers. They've also been invited to Eurosonic and South by Southwest, while in December 2016 they were a headline act at Other Voices; a boutique music festival in southwest Ireland, which is broadcasted as an Irish TV series presented by well-known BBC Radio 1 DJs Annie Mac and Huw Stephens. Meanwhile, they have started to make waves outside of Ireland, with NPR, OkayAfrica and Pitchfork among the outlets now paying attention. With their star on the rise, all eyes are on Rusangano Family's next move.