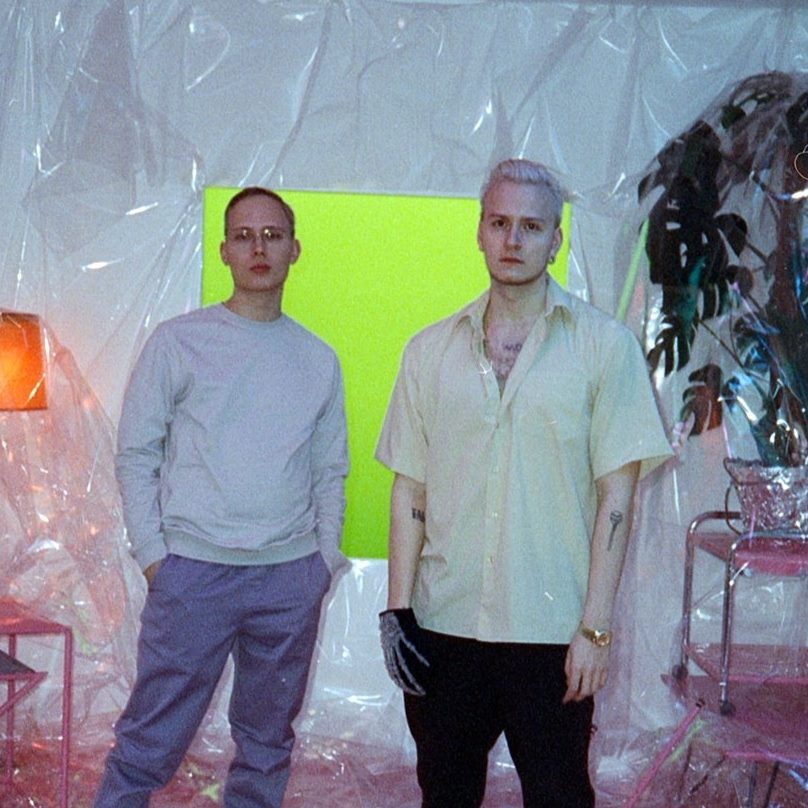 À propos de
Artistes comparables
Stormzy, Skepta, Wiley
" The new sound of Finland's underground urban music "
Leafy, residential Töölö – home of the neoclassical Parliament House, the National Museum of Finland, and Temppeliaukio Church, carved from solid rock – might seem an unlikely setting for cutting edge grime and rap. Yet this leafy, residential suburb of Helsinki is the birthplace of Finnish duo Töölön Ketterä, who are blazing a trail in precisely those genres. Consisting of rapper Matti8 (Tuisku Hakoniemi) and producer Handshaking (Fedja Kamari) – the pair met at junior high school and later became roommates –, they released their first single in March 2016; their rise since then has been meteoric.
In just two short years, they've been nominated for an Emma Award (Finnish Grammy), signed to highly regarded label PME Records, and played at some of the biggest Finnish festivals. And it's easy to see why; combining rap, garage, bassline house, grime, and trap, their music is possessed of an aggressive flow and vitality that the duo transfer to their blistering live shows. "When we go on stage, we just go flat out," says Matti8, an approach that's seen them become one of the hottest tickets in town over the last 12 months.
Their lyrics also set them apart. Matti8 refuses to swear, to glorify drinks and drugs, or lapse into the sexist clichés that plague so much of mainstream rap and hip hop. "That isn't even challenging," he says by way of explanation. With one acclaimed album and a string of singles under their belts already, the duo look set to confound expectations – and on their own terms – for a good while yet.