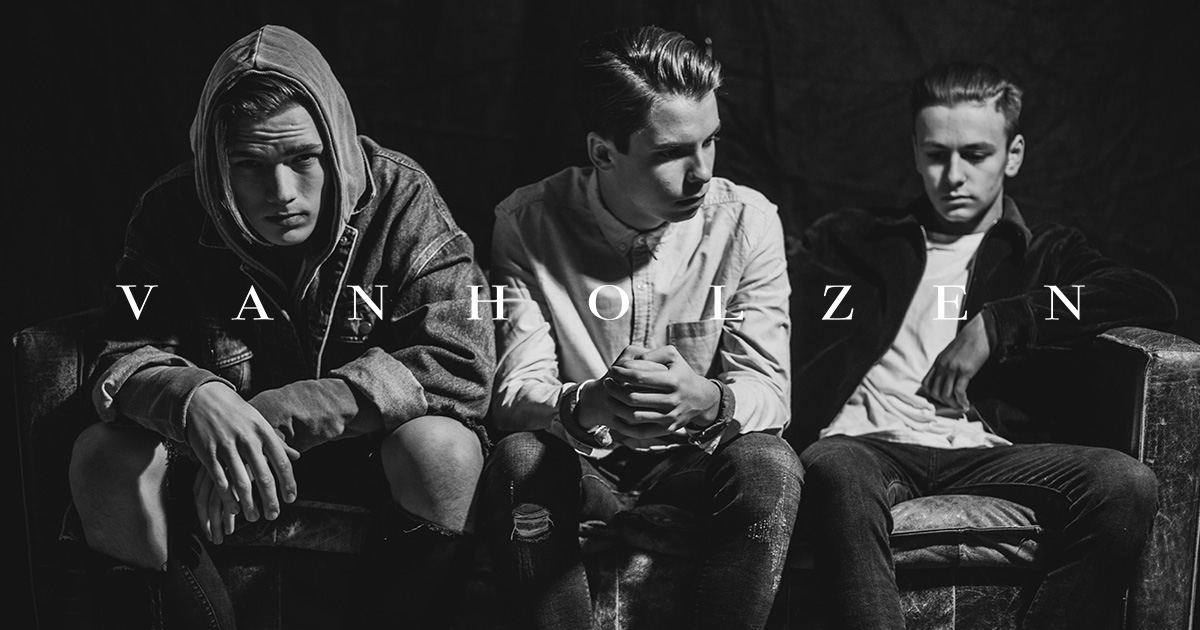 À propos de
Artistes comparables
Cave In, Turbostaar
Freestyle
Heavy rock, power rock
" German rock trio of primary energy, force, might, and guts. Don't mess with them. "
Raw, unchecked, primal rock, by one of Germany's hardest guitar bands. They may look young (that's because they are), but this German trio have over 17 years of playing together, having formed at the tender age of 19. Yet tender they are no more. With the release of their debut LP 'Anomalie' in 2017 on Warner Records, Van Holzen are bludgeoning the German rock scene with their cutthroat riffs, end-of-world level distortion, and juggernaut-like energy.
'Anamolie' kicks off with the single 'Herr der Welt' – a post-grunge homage to the likes of Cave In and the such. There are post-rock like, stoner elements to their riffs, backed with thick basslines, and straight-up drums. Elsewhere on the album, the band showcase a broader range of songwriting, with tracks like 'Suchüsse', which highlights the bands emo-dynamism, and 'Kirneval' – with its slower tempo and aggression.
As a band, Van Holzen represent ardent, dark, antagonised youth, optimised through bleeding distortion, with thoughtful conjecture, and reflective lyrics at the heart of their songs. More than anything else, Van Holzen are tight – a well, put together set of musicians who know each like brothers – having crunched riffs together for a series of decades, ever gradually making larger steps across the beer-soaked stages of Germany's touring circuit. With Warner behind them, some slick looking videos, and a well-groomed style, these three guys — and their penchant for loud rock music — are no anomaly to success, or playing to big crowds.