Actualités
---
Best in class: Robert Meijerink (Eurosonic)
5 min read
---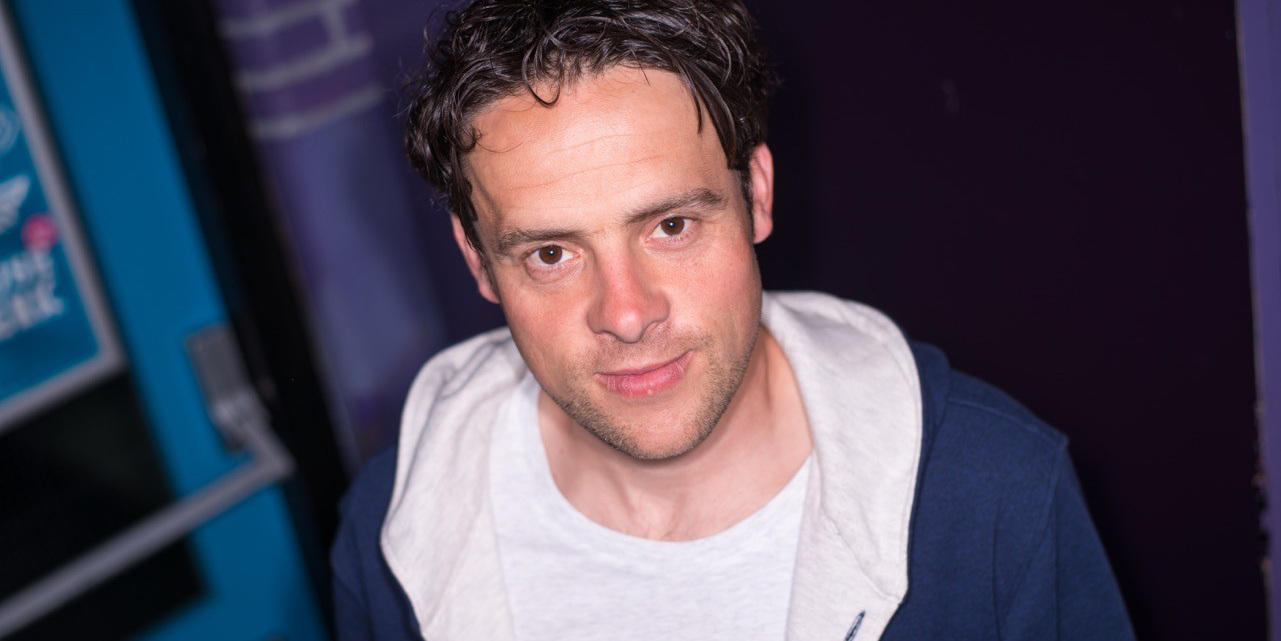 Robert Meijerink is "the man behind the scenes" at Eurosonic: the booker tells us about his primordial work, and about Portugal, focus country of the 2017 event.
Groningen: a windy city with a large university campus in the north of the Netherlands. I've been there several times over the past decade and it's a wonderful place, especially if you come during Eurosonic. Each January for the last 30 years the event showcases more than 300 European music acts across four days. Sure, it's a bit cold but every moment is enjoyable as more than 3,000 industry professionals from around the world gather to meet and listen to new music. Having booked artists like José González (2006), Stromae (2011), Ibeyi (2015) and James Blake (2011) early in their careers, we talk to Robert Meijerink – the man responsible for organising Eurosonic's line-up.
Who is Robert Meijerink?
Robert Meijerink: I'm more or less the man behind the scenes. As a booker, I prefer to have artists on stage instead of myself. I started to work in Nijmegen, which is a student town in the Netherlands. I started as a local promoter in a venue called Doornroosje; I still work there as a promoter. In 2005, I got a call from the Eurosonic director telling me that they needed a booker and I was on the top of their list. I was really honored to get this invitation.
What is the biggest challenge when programming Eurosonic?
Since I was a child I was touched by music in general. My grandma, without knowing, was playing great music when I was growing up: jazz records and experimental records from the '70s like Jean-Michel Jarre. I wanted to know who was playing that music – I was eight or nine years-old at that time. For me young, upcoming, emergent talents are the artists that have a future in front of them. I'm looking for great music from different parts of Europe. I want to know what's going on. Last year in Eurosonic we had a big focus on Central-Eastern Europe and we worked for five years to make this happen. It took us a lot of time to put it together. And I learned so much. I don't want to be the first to book an artist in Europe but to present a tind to European professionals.
How hard is to book over 300 acts to Eurosonic? It's an enormous task, isn't it?
To be clear, I don't book the Dutch acts, that is the work of my colleague, Joey Ruchtie. I book the non-Dutch, the European acts. As we work with submissions, any act that feels that they are ready to play abroad should apply to play at Eurosonic via our website. They don't need to pay anything. The deadline is open from May 1st  until September 1st. I'm really busy during that period, listening to music day and night, making decisions every day. It's an ongoing process.
What does an act need to have in mind to play Eurosonic? Do they only need to feel they are ready?
They always need more than that. For me, I need to understand the history of the act. If they don't have a proper plan for what they want to do next year, I say "probably it's not the best year to play at Eurosonic". It happened in the past. I have an example from a Portuguese act called Batida (Pedro Coquenão). He already played twice at Eurosonic (2012 and 2014). I discovered him on YouTube – nobody told me anything about Batida. I only found four or five tracks online at that time and I decided to email his manager but it was Pedro himself. He had no manager. And we were emailing each other, I was explaining what Eurosonic was about, and I asked: "do you think you could benefit from a showcase at Eurosonic?" Because we only pay hotel and local costs, artists have to pay flight tickets and so on. And Pedro thought he was ready, and that the show was good enough, so I booked him. He played at a great location (Grand Theatre), it was a beautiful show, with dancers and everything. But nothing happened. Because he had no one on the ground. No agent, no manager, no one to promote the show. Of course you can play Eurosonic, but not if you don't have the right people to help your music. You need to promote! I saw the show, I loved it, I think it was one of the best shows I've seen that year. And I felt bad about it.
Normally we give acts one opportunity. But two years later, Pedro and his agent contacted me about his new album. They had more experience, a nice history and we decided to book him again, and that year he got so many bookings, lots of shows, played at big festivals. Everyone was happy. Yes, it can go wrong but the career of an artist is not over, we can give second chances. There was something [in Batida], I had strong feelings about him, the music is border-breaking, it opens the eyes of people. It's not only a clash of sounds, he's  mixing Portuguese and African rhythms – it's a melting pot of warm sounds. From my perspective he is one of the finest. I'm very happy and it's a great example of an artist that the first time didn't go well but the second time turned out OK.
If you could share one piece of advice with acts that want to make it in Europe, what would you say?
Take your time. We live in a world where everything goes so fast – people talking about money, staring at their cellphones. The world is changing. If you gain success, be aware of opportunity. Don't say yes to the first manager. Think, discuss it. Build your career.
This year, Eurosonic's country of focus is Portugal. You booked 21 acts from fado singer Gisela João to DJ Ride and Marta Ren & The Groovelvets. It's such a variety of music and talent.
For me as a booker I find important to give an overview to the scene of the country. It's too poor only to show a style. There is room for fado, hip hop, electronic… it makes sense to show more than one style. It's says a lot about a country.
An act doesn't need to have a team full of professionals like publicists, managers, agents, bookers, etc. but they need to have the basics. Do acts need to follow the path to professionalisation?
It's all about music. I'm not a journalist writing about music but Pedro is, for me, a great example. You need to be exceptional. There are so many singer-songwriters, so many rock bands. You need to be very good. There were so many Portuguese applications this year for Eurosonic, I easily could have booked another 20 to 30 acts from Portugal. I think it says a lot about the Portuguese scene: great bands! And I hope they apply next year. It's not that we don't like your band, it's a matter of decisions. There were some bands that I hope apply for next year – I have a feeling they are doing something special.
I've been to Eurosonic 3 times already and for me the most important aspect of the festival is to live and breathe music, to make music your life, to make a living from music. It's not only about having fun.
There are so many small, mid-sized festivals, but also big festivals like Fuji Festival and Coachella come here to 'buy' music acts. Most people that come to Eurosonic are professionals, like bookers, promoters, festival organisers, journalists. Only 30% of the audience is people from Groningen that like to listen to new music.
Some people questioned artists like The Gift or Rodrigo Leão playing Eurosonic since they are not 'new' acts.
I got some people that asked me the same question. We had a discussion in the team about these exceptions. Our spotlight in Eurosonic is to find new emerging acts but if we have a country focus, we always try to, at least, tell the history of the country. People might not know who Rodrigo Leão is, and he influenced musicians in Portugal, he is a stepping-stone. And The Gift have a story to tell, a new album, they already played Eurosonic.
To finish, any good stories about acts that you recently booked for Eurosonic who made it in Europe?
Last week we had Alex Vargas from Denmark playing for 1100 people in my hometown. When he played in Eurosonic last year he only had one single. It's amazing.