Actualités
---
Coaching Export Programme: official kick-off at Europavox Vilnius
5 min read
---
On September 7th and 8th, Europavox has officially launched its Coaching Export Programme during amazing Loftas Fest in Vilnius. For the next 15 months, Europavox coaches 7 acts from 7 European countries with tailor-made programs designed to enhance their outreach beyond their national borders.
Last July, the professionals involved in the programme selected bands with a first rendez-vous: playing Loftas Fest in Vilnius, Lithuania.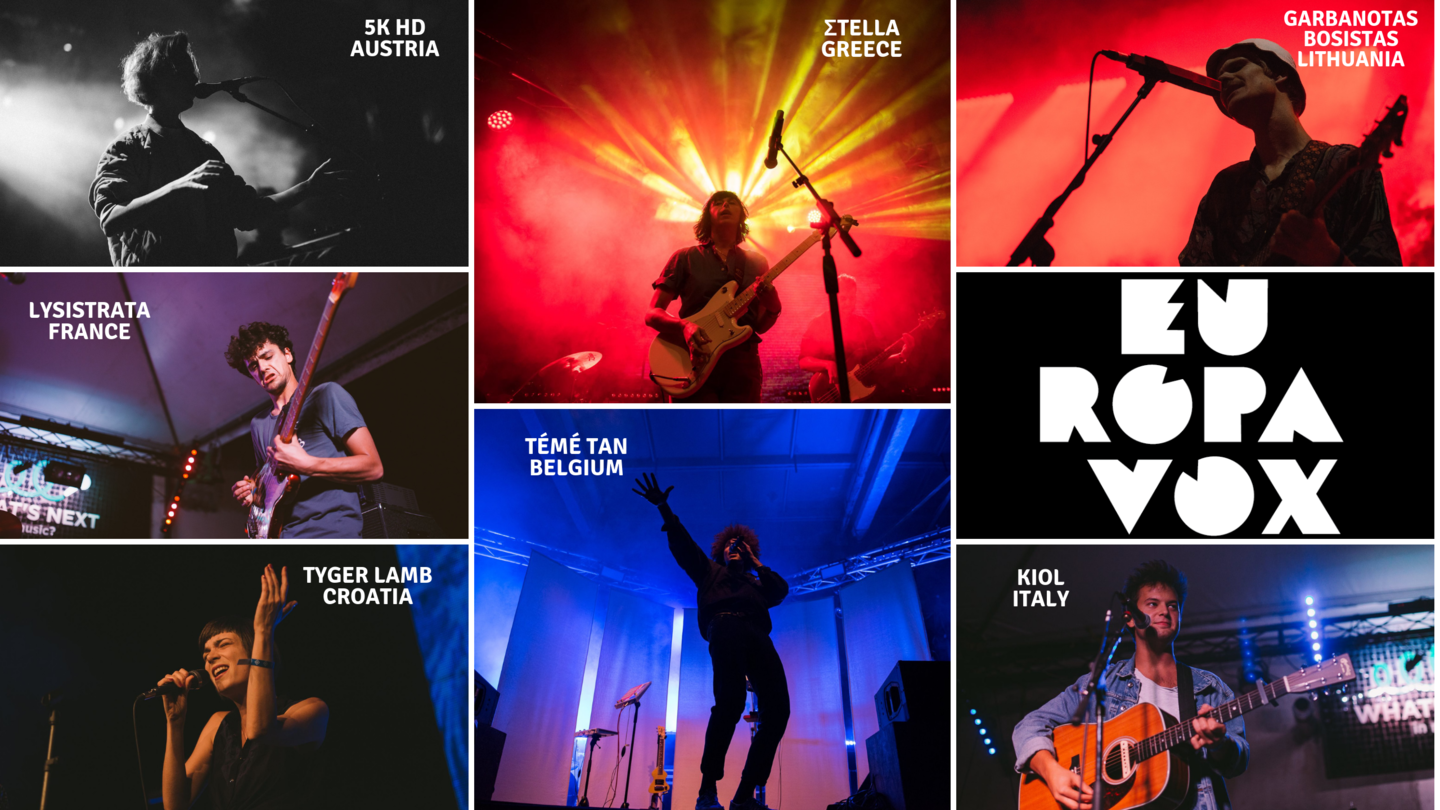 GARBANOTAS BOSISTAS Lithuania– KIOL Italy – LYSISTRATA France – ΣTELLA Greece – TÉMÉ TAN Belgium – TYGER LAMB Croatia – 5K HD Austria
Loftas Fest is a weekend-long event that breaks all preconceptions of what music festivals should be all about. Playing there is a unique expérience and a wonderful opportunity to introduce your act to the Lithuanian audience.
The weekend has been also dedicated to work sessions between the bands' entourage and the Europavox partners, to start building together export strategies. Those intense working sessions were held in presence of the Austrian, Greek, Belgian and French export offices sharing their expertise.
From mentorship, residencies, PR advices and tours, this truly practical project will allow bands to access our network of European industry professionals, journalists and general audience as well !
And guess what? This is just the beginning of the programme: remain attentive to everything happening to these promising acts in the coming months!