Actualités
---
How to make it in the UK: Christine & the Queens
5 min read
---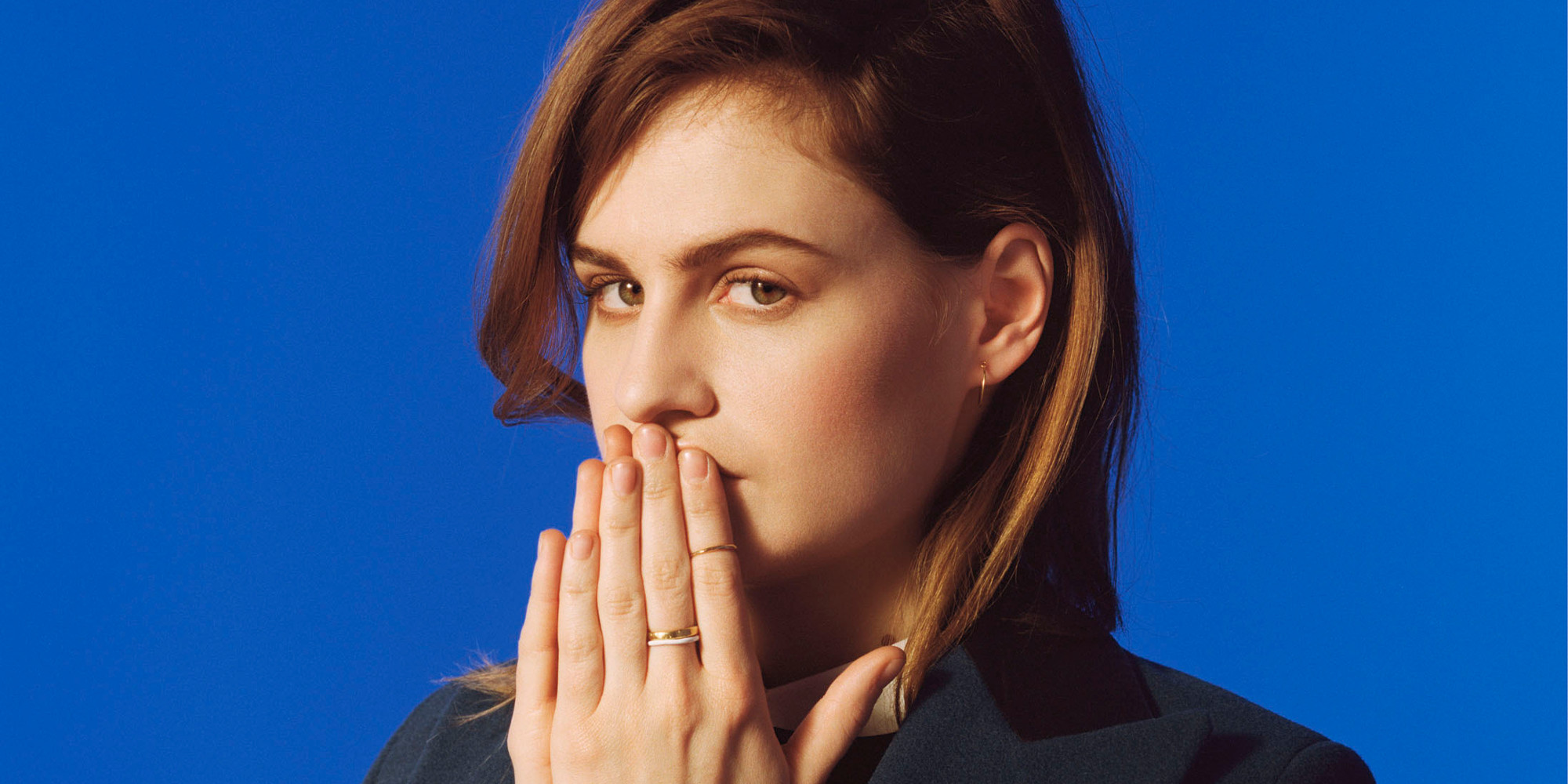 Conquering the UK, an impossible task? The French fresh pop star Christine & the Queens made it: here's how.
From Paris to Austin
Ever since Christine and the Queens exploded in the UK last year, the industry has been asking her label the million dollar question: What's the secret? How did they manage to break this delightfully odd French artist in a country that's usually resistant to (a) intellectualism, (b) the French? How did an act on her debut score some of the biggest British TV spots around, and ride them to top-tier radio playlisting and a Number Two album?
Unfortunately for them, the circumstances aren't easy to replicate. Christine and the Queens' debut, Chaleur Humaine, was originally released in bandleader Héloïse Letissier's native France in June 2014. The record had been highly anticipated since she made her mainstream French TV debut at the Victoires de la Musique awards that February, singing 'Nuit 17 à 52' under a single spotlight and throwing glitter from her pockets. The performance made her an instant sensation, the album peaked at Number Two, and she was soon playing arenas.
Sliding dramatically down the other end of the intimacy scale, she was simultaneously gigging in dive bars in the States off the back of successful showcases at Austin's South By South West festival. To meet her newfound American audience in the middle, Letissier started re-writing some of her French-language songs in English, and enlisted Perfume Genius for a bilingual collaboration on the gorgeous 'Jonathan'. She soon had enough English tracks to warrant a reissue of the album for the American market, which arrived to resounding reviews in October 2015.
The Jool's effect
British fans were confused that the record didn't come out in the UK at the same time. But staggering Chaleur Humaine's UK release was the core of its success says Jane Third, VP and Head of A&R at Because Music. "We had the control to wait for the right moment to release the record, rather than being part of an international release schedule that we had no control over."
Letissier is signed to Because in France and the UK, though the two territories are separate companies. They're not obligated to release the same music, but they can license each other's records. (France takes most of the British signings; the UK takes less than 50 per cent in return.) Third had been watching Christine and the Queens' development carefully, determined not to rush things. Once Letissier had developed a killer live show and gained buzz Stateside, she was ready to hit go.
The album was scheduled for release in the UK (under the title Christine and the Queens) in February 2016. Once again, it got staggering reviews: 5/5 in The Guardian, 4/5 in Mojo, Q and The Observer. But Third knew from Letissier's Victoires de la Musique set that TV would be the making of her. "Right at the end, she started to dance, and people were like, oh my god," says Third. "There was a real before and after around that performance, so I always knew that on camera, she can communicate straight to the audience with her body language and movement, and people find it totally beguiling."
« Who are they? »
Alison Howe is the series producer of Later… With Jools Holland, the BBC's flagship music show. In January 2016, on her daily commute through Great Portland Street tube station, she would spot a poster advertising the album and think, "Who are they?" Christine's TV plugger, Amy Collins at Your Army, then gave her a copy of the record, and she and executive producer Mark Cooper vowed to go and see her at London's Koko in March (a show that also won rave reviews; The Guardian called her "a fevered force of nature").
"The place was rammed and her performance was quite magical, as much for the attitude and the unique flavour of the moves," says Cooper. "It was like seeing Charlie Chaplin come back but with a contemporary sensibility. It was brilliant, but it was also vulnerable in a fresh and surprising way. The next question was how quickly could we have her on?"
Howe and Cooper's approval is the only necessary criteria to play Jools, so in April 2016, Letissier and her dancers performed 'Tilted' on the show, segueing into Chaka Khan's "I Feel For You" in tribute to Prince, who had died a few days earlier. By that point, the album had been out a couple of months. Because "re-profiled" it around the performance, setting up online price campaigns to get it back on stores' home pages, even though they knew that you "never" get a sales spike from "Jools."
"I mean, never, even if you market around it," says Third. "But we went from selling around 500 copies a week to selling 11,000 copies off the back of Jools Holland." It confirmed everything she suspected about the transformative effect of letting people see Letissier live.
« Export-ready »
At this point it's worth rewinding. Christine and the Queens had first played the UK in 2013, first at Brighton industry showcase The Great Escape, then at multi-venue festival Liverpool Sound City. That year she had been awarded the €20,000 Bourse Export prize from the Bureau Export, an organisation that funds overseas touring for French acts in the early stages of their career, and collaborates specifically with the bookers of those festivals
"We use the horrible phrase 'export-ready'," says Great Escape booker Adam Ryan. "That's when an artist's live shows are very consistent, and they're at a level in their home territory where they need to grow from that. When I listened to Héloïse's music, it was definitely unique and something that wasn't already around in the UK."

These shows were just Letissier, her laptop, and more pocketfuls of glitter. In Brighton, she sang an early version of 'Tilted', which was then called 'Cripple'—Letissier thought it was an ambiguous term. Third was present, and knowing it to be her catchiest song, suggested changing it if she wanted to break the UK. Letissier wasn't one of the breakout successes of either festival: her appearance at the tiny OohLaLA festival at London's Lexington in October 2014 was mostly attended by French expats, says Bureau Export's David McKenna.
It's all about streaming, radio and TV
Those performances would have had nothing to do with the success that happened in 2016, says Third. Artists no longer break via journalists writing about them at showcase festivals. It's all about streaming, radio and TV. BBC Radio 1 had first played Christine and the Queens back in November 2015, on Huw Stephens' show; and she recorded a session for him in February 2016. 'iT' was playlisted in May, followed by 'Tilted'. She recorded sessions for Annie Mac—who flouted rules that her Hottest Record in the World spot has to be a world-exclusive first play, and awarded it to 'Tilted', a two-year-old song.
Capital FM started supporting her strongly, as did Kiss, Global and Bauer. Beats 1 DJ Julie Adenuga was equally enamoured. In May, she took a week's holiday and Letissier came in as a guest host. "I listened to her show and then ended up listening to her music every morning," says Adenuga. 'iT' had me researching old Christine videos on YouTube, searching for articles about the meaning behind the song and even learning how to sing in French."

All of a sudden, 'Tilted' was the most played track in the UK on every single network, says Third. "It was a zeitgeist thing, everyone wanted to be on board and involved with the thing that everyone's talking about."
The ball kept rolling. One of the people in the thronging Koko crowd was Paul Malone, booker for The Graham Norton Show. His friend Amy Lamé, DJ, Francophile and now Night Czar for London, had been pestering him about listening to Christine and the Queens for 18 months. He went into work the next day raving about the gig, and found a kindred spirit in his line manager, who'd seen the Jools spot. Host Graham Norton was also a fan, having discovered her through an in-flight magazine profile.
Drake vs Letissier
Although Norton is another of the UK's biggest TV music platforms, it's usually only the province of superstar-sized acts, so they kept Letissier on the back burner for a week with no obvious big names. At the end of June, Drake pulled out, and Letissier finally had her slot, guesting on the same show as the Ghostbusters actors. Malone was nervous about the reaction but says the audience went 'bonkers'. "What also helped was that she came across so well in the chat at the end," he says. "She was funny, self-deprecating, very charming, and that really makes such a difference."
Someone ripped the performance and stuck it on YouTube, where it quickly started racking up plays. Usually, Malone says, labels whip illegal rips down, but in this instance, Because left it. (It now has over 1.2m views.) They also waived their rights and encouraged Norton to post the video on the show's Facebook page. Malone says it's had over two million views. In the three days following the performance, the album sold 7,235 copies and climbed to Number Eight in the official charts. 'Tilted' reached Number 17, and pluggers now incessantly pester Malone to give their breaking acts a slot on the show.
Aware of the power of the BBC's live broadcast, Because had been hassling to get Christine and the Queens on the Glastonbury bill for months. Their attempts were futile—until The Kills pulled out of their Friday afternoon slot on The Other Stage and Letissier was offered their slot. That morning, the festival woke up to Brexit and driving rain. Christine and the Queens' exuberant set was hailed as the highlight of the weekend, and a reminder that there was still colour in the world. "And we got her to do every bit of TV promo that she could possibly do on site," says Third.
Glastonbury, and glory
Glastonbury came just a week after Norton, and consolidated her UK profile. The album shot to Number Two, and a wave of high profile mainstream press spots ensued, from indie magazine DIY and dance music publication Mixmag to liberal publications The Observer and New Statesman, and conservative papers like The Times and The Mail on Sunday. In France, the underground perceives Letissier's mainstream success with suspicion. In the UK, she easily straddles all quarters. The press continued through the autumn, and in November 2016, NME named her person of the year. She's Because UK's biggest selling artist to date, having sold over 160,000 copies of the record. "In a couple of months' time, it'll be at 200,000," says Third. "Which is pretty unprecedented for a first album by a brand new French act."
Of course, the not-so 'elusive' secret of Christine and the Queens' UK success is the fact that Letissier made a brilliant album. Not in years has a debut united British critics in this way. Plus, all the strategising in the world couldn't make up for Letissier's untold charm. "She's so intelligent, she's so funny, she's genuinely kind to everyone in her team," says Third. "She knows what she wants and she doesn't compromise artistically, but at the same time she's very accommodating, and she makes it very pleasant for everyone involved. Goodwill does really go a long way in this business."