Actualités
---
New deals: Monster Jinx (Portugal)
5 min read
---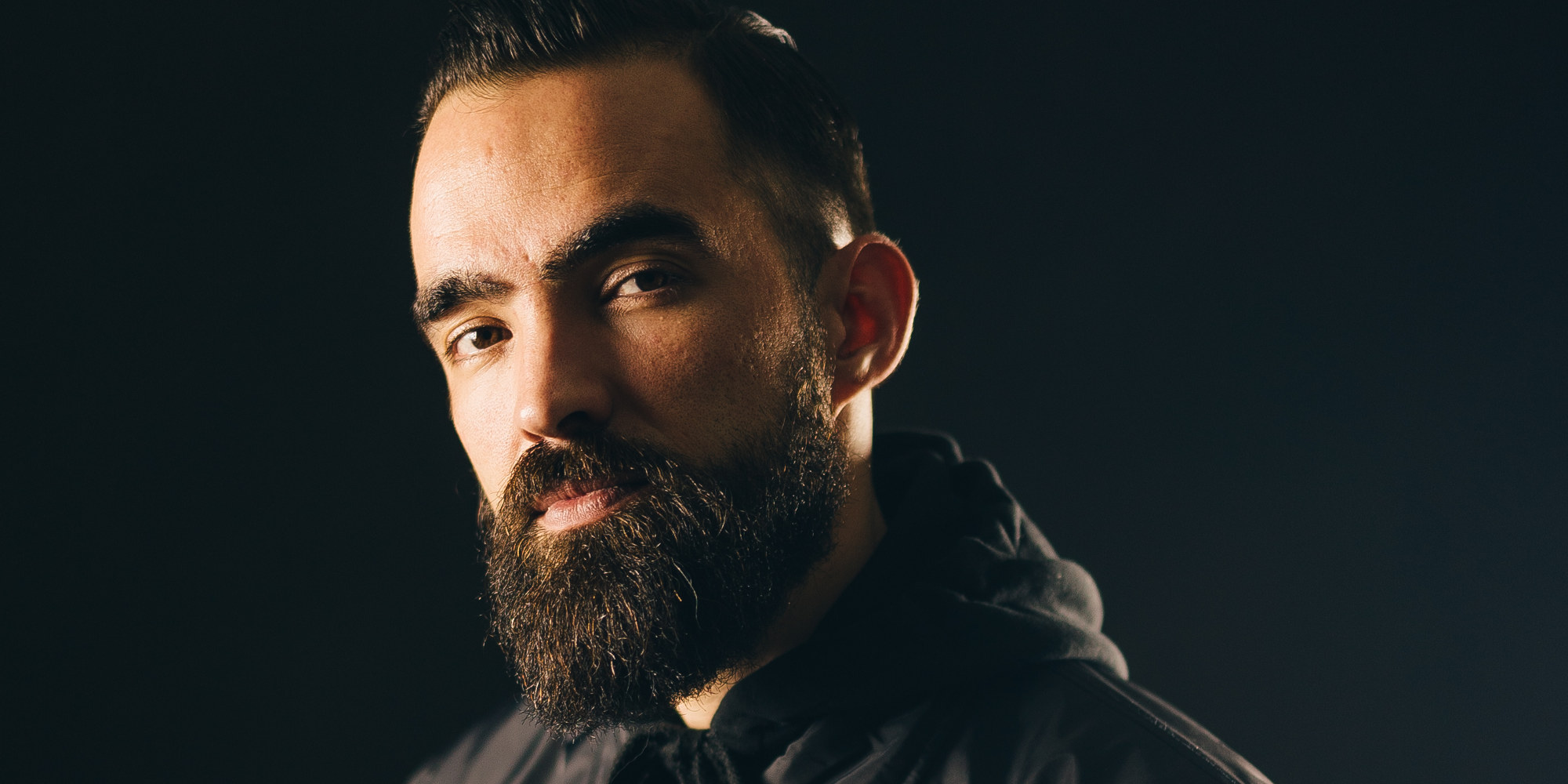 In an ever-changing music industry, some find new paths and solutions to thrive: here's the example of the Portuguese collective Monster Jinx.
« Take the physical copies out of the equation »
Monster Jinx is a Portuguese artist collective and a platform that edits and distributes music independently. It operates mainly on the internet, and its roster features artists from the entire country. The label focuses mostly on hip-hop, but it isn't afraid of going beyond genre boundaries. Legend has it that it was created in a Gmail chatbox in 2008, and that its supreme leader and mentor is a purple monster named Jinx.
To learn more about its beginnings and business model, I went to a party that the label threw in Porto, Purple Hazin'. At Maus Hábitos ("bad habits"), a venue where Monster Jinx artists regularly perform, I spoke with one of the founders, Darksunn. To avoid all the noise from the excitement going on backstage, we talked in a shower room.
The need to create such a label was a simple one, explained Darksunn. "We had a project at the time, called Monstro Robot. Stray, Slimcutz and I tried to talk to a few labels, but the answer that we got at the time was that the project was 'artistically viable, but not commercially viable'. That's an exact quote."

As the members felt that they wanted the project to see daylight, they decided to establish Monster Jinx. To make sure that it had a fighting chance, they studied how other independent labels in Portugal operated. Studying Portugal specifically was important, as hip-hop moves a lot more easily in places where the language is understood, at least when it comes to lyrical projects. The genre's popularity nationwide grew prominently during the 2000s, which allowed a few labels to set up and try to reach an even bigger audience. But by 2008, some of the steam had died down, mostly due to the cost of publishing music. "Actually, we came in at a good time. A series of independent labels were folding because their business model essentially focused on one thing: selling CDs. But no one was buying CDs. 300 unit editions were being made and nothing close was being sold. So we decided to take the physical copies out of the equation."
The founders decided to release only MP3s, establishing one of the pillars that still support Monster Jinx – all the music being put out by them is available for free. "We already understood that people who bought a physical copy didn't necessarily want to listen to it. Because you could already listen to everything, everywhere. The difference was that, at the time, you were listening illegally, while nowadays, you listen to it … not so illegally."
« No money, no problems »
Another crucial thing to implement was that the label could create everything in-house. They set up a studio where they could record, slowly improving it over time; they found artists for the artwork, never losing sight of the digital medium and thus eliminating printing costs; and later, they added video and photography to their skillset, creating visuals for their releases and other promotional needs. "If each of us put in a few hours of work, put in their artistic content, there wasn't a problem with how to afford it. At the end of the day, you didn't have to put in money to publish. And that's how it worked for years: the business model was to make no money. 'No money, no problems.'"
What really mattered to them was that they got their music out. Still, everything has an operational cost, so eventually, they found ways of pulling money into Monster Jinx. Even though most members performed individually around the country, they started to throw label parties, with a few of them performing at the same event. Most of these were located in Porto, where most members are from. They started residencies with clubs and bars to host these parties regularly. "Just like a band that gets its money from playing live. We eventually got to a phase where the collective parties were creating income to channel right back into Jinx."
Merchandise, limited edition releases
They also created a merchandise line to generate more income through limited edition releases: "We know that when we put out a t-shirt, for example, that it's going to sell out in a week. And that happens continuously, no matter what we're selling."
The money helped support the costs of keeping the label alive, but also opened up new options to support its roster. If an artist wants a specific illustrator's artwork, a certain photographer for promo shoots, or even to launch his new album with a physical release, the label can now front the money. The cash flow also enabled them to put out physical releases – vinyl, cassettes, even a lyric book for J-K's latest album. The rapper's book was illustrated by several up-and-coming Portuguese artists and contains the lyrics of the tracks that are available online. The lyrics weren't quite the same as what you could hear in the rapper's songs, and that made the publication an even more peculiar collectible.
"No one you see here [label members at the party] sees a any money at the end of the day. We release a vinyl, we sell enough to break even and then the profit is split between the label and the artist. The profit goes back into the label. That's essentially the business model, if we can call it that, since its purpose is not to make a profit."
Monster Jinx's Three Pillars
When the label picks someone to join its ranks, they have to have The Talk. That's when Darksunn explains the three pillars that are part of Monster Jinx's DNA: "The first pillar: The label is bigger than any of us. It's more than the sum of its parts. Monster Jinx is first, always. If you stand for the label, the label will stand for you, since you'll have a team dedicated to creating your success.
Second pillar: We're independent. That also means independent in our way of thinking. We don't care about what's hot right now. What we want is to get the best out of each artist.
Third pillar: The music is always free. Regardless of physical format, even if it's in gold-plated vinyl, the music will still be available online."
Monster Jinx's members might have been young when they first formed the label, but nowadays most of them have jobs and other responsibilities to attend to. It really is hard for an artist in Portugal to make a living exclusively from music and that might be one of the main reasons why similar labels usually fold after a few years, even after the initial boom of their early days. The fact Monster Jinx has survived the test of time makes it worthy of its place in the spotlight.
As my conversation with Darksunn goes on, the party is growing in attendance outside – eventually it would end up with a packed dancefloor and members performing some of the most inventive sets at hip-hop parties in Portugal right now. Monster Jinx's early adoption of the free-release model put it at the forefront of music's new era. "Time showed that we were right about the MP3."