Actualités
---
Tech, tech, tech: Berlin, a heaven for music start-ups
5 min read
---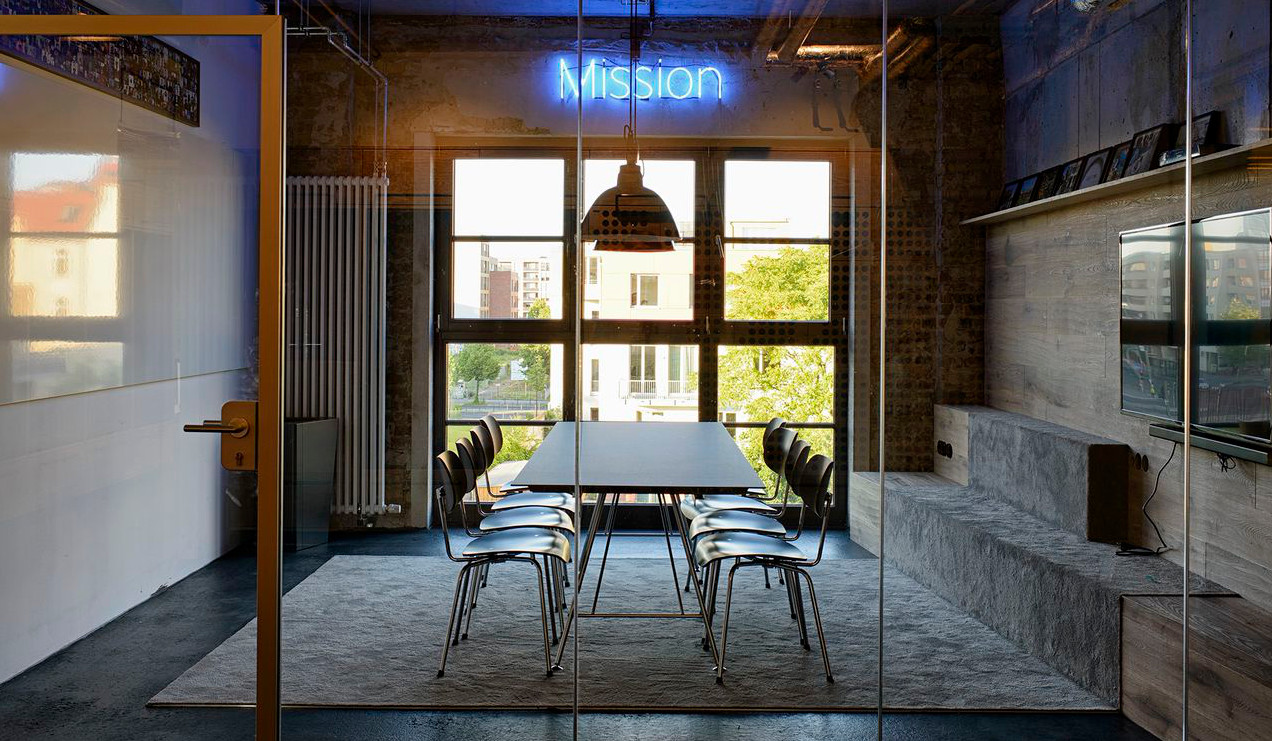 Soundcloud, Ableton, Native Instruments, cheap rents, networking, creativity: the German capital is a heaven for music start-ups.
Berlin, where it all starts
The German capital is home to some of the most innovative music technology companies in Europe. Firms that have changed the way the entire music landscape operates; so called disruptors in our field. Ableton, Soundcloud and Native Instruments were all founded in Berlin. LANDR and Beatport established their European head offices in the capital, while newer firms such as Basslet are already leading today's pack of game-changers. With a strong community, talented engineers, music enthusiasts and a long history of creativity, Berlin has become an integral city for music firms in Europe as it continues to re-shape the paradigms of today's industry.
"In Europe, Berlin is the first place people think about when they want to start something", states Ableton's public relations manager Olaf Bohn. Ableton Live was launched in 2001, radically lowering the entrance barriers for new music producers. Live set forth a whole new community of producers, and it wasn't soon after its release that Soundcloud popped up in 2007 – a platform that helped these musicians share their new music. And it's this synergy and community that have formed the backbone on Berlin's music scene, and earned it the moniker, 'Silicon Allee'.
Before Ableton there was Native Instruments, a music company that established itself just over 20 years ago in Berlin. The company began by building software-based synthesizers, allowing music makers to create new sounds, and synthesis at home without having to invest mass amounts of money into hardware, before eventually moving on to DJ tools and instruments. It's the kind of company that made DJing on iPads a 'thing'. Today the company can name the likes of Hans Zimmer and Jean-Michel Jarre as product endorsers, as they've gone on to set new templates for what is possible in music. They were the pioneers in the city's music technology sector, but it wasn't long before another big player would turn up and start to change things.
Ableton Live was the brainchild of Ableton founders Gerhard Behles and Robert Henke who came together in Berlin during the 1990s while making electronic music as Monolake. The list of artists that use the music-making and performance software is boundless: Diplo, Jazzy Jeff, Daft Punk, Nine Inch Nails, Hot Chip. The list goes on. The digital audio workstation (DAW as is known in the scene) is a music studio for your computer allowing users to produce, arrange and perform live. Over time it has become the industry standard. Today the company focuses on educational programs and fostering its community, having established LOOP, an annual gathering for learning and performance in the heart of Berlin (something which I wrote more about here.)
« No other city that offers this networking capability"
The story of Henke and Behles' is one that has been mirrored for many other companies in Berlin – that of two musicians attracted to the thriving scene in Berlin and then finding the space and opportunity to launch their own product. "Because of reunification, Berlin became the home for technology in the '90s", Olaf explains, "there's no other comparable town with the amount of people, infrastructure and international connections, than Berlin". Berlin has all the right music labels and companies – Universal, Mute, Spotify, Melt! – and some cool, smaller ones too: City Slang, Monkeytown and !K7. It even has some of the best music venues in Europe, including Berghain, Columbiahalle and an old, disused airport that gets its fair share of festivals during the summer months – Tempelhof. But even the likes of Paris, London and Stockholm have similar scenes and labels, so what is it that makes Berlin so special?
"Berlin has this history of being the capital of creatives", says Olaf. "Before the wall came down, people came here who didn't have to go to the military, and this started to attract everyone". Berlin's West during the cold war was a prolific period of musical advancement. David Bowie, Einstürzende Neubauten, and Nick Cave all called Berlin home during this period, while Mute Records and Depeche Mode used the city as a recording base. This period of influence and creativity, progressed over time, forging a strong network that technology companies synchronised with to test out their products, allowing pioneers to work in tandem with the industry. "There just is no other city that offers this networking capability", Olaf explains.
Cheap rents, international connections and cosmopolitan community
When it comes to building new networks, having the right community is integral, but there are other important macro-environmental factors to consider. Politics, infrastructure, costs all play a part too. "Berlin is still cheap," Olaf goes on, "and it still has the option to expand." Rents in Berlin for instance are 64% lower than they are in London and operating costs are exceedingly low. It means businesses can take risks and new ideas can be cultivated.
With such a strong infrastructure and network, it wasn't long before other affiliated music operations set up for business in Berlin. Beatport, an online store that pioneered high-quality file downloads for the electronic music scene, established their EU headquarters in Berlin and were soon followed by LANDR, a Canadian company that paved the way for online mastering. Of course it shouldn't come as a big surprise, the city is one of the leading proponents for music in Europe.
But it's not just the music community that is making the most of the fresh and dynamic market. Berlin is becoming a major hub for all kinds of start-ups due to its tech-focused workforce, cheap rents, international connections and growing cosmopolitan community. "The low costs and the ample supply of programmers, students and designers mean that the seed funding and startup scene has moved here", says Betterplace.org's Joana Breidenbach when asked by WIRED Magazine. It's why the likes of Wooga, EyeEM, Outfittery and Dubsmash (to name but a really, small few) have made names for themselves in Berlin. It's changed the city's landscape. Looking out across Kreuzberg's Oberbaume Brücke, the glowing signs of Zalando appear next to that of Mercedes Benz, highlighting Berlin's radical development.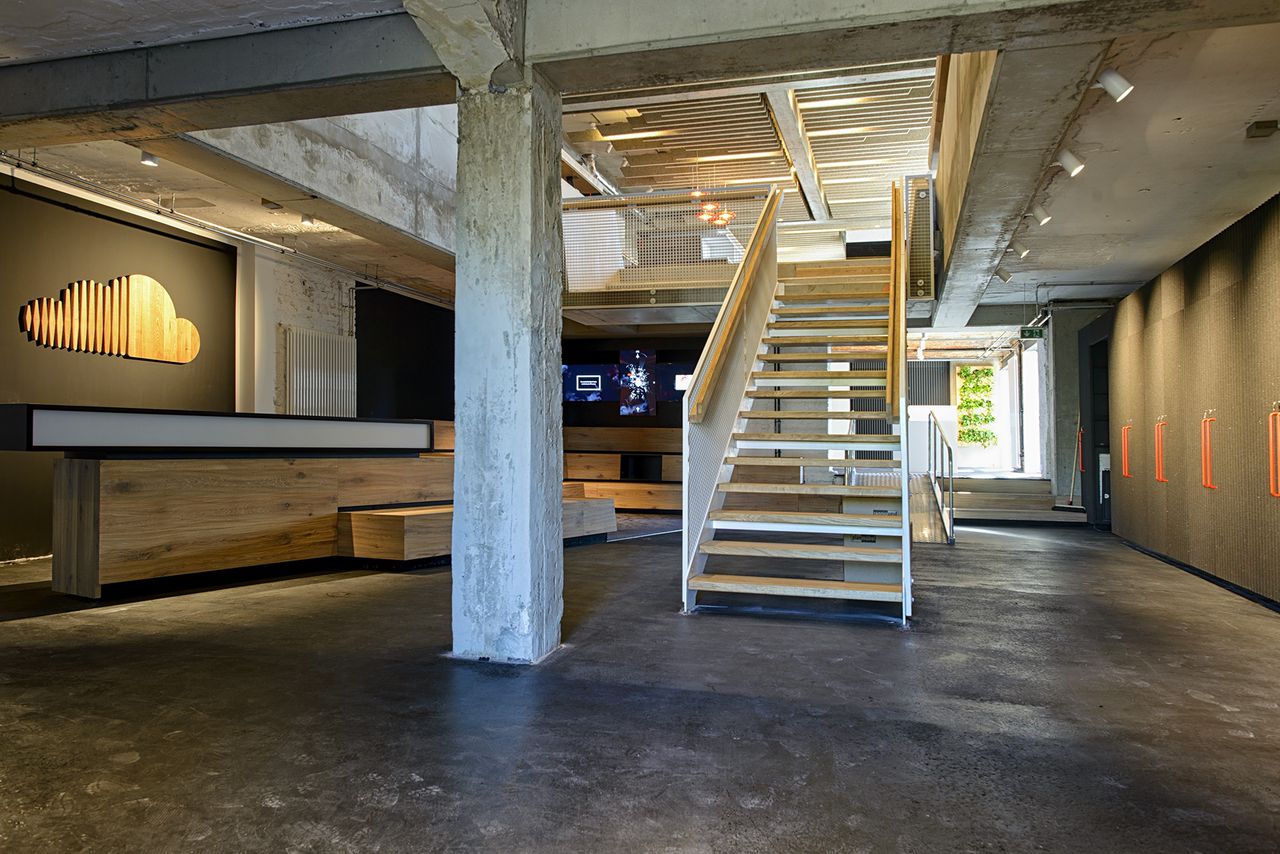 "Berlin, as a city, feels a bit like a startup »
In 2014, Rolling Stone magazine listed Soundcloud at the top of their 24 Inventions That Changed Music list. The journey for Soundcloud has been radical and complex, as the music medium is still looking to find its way. Alexander Ljung and Eric Wahlforss came up with the concept of Soundcloud in Stockholm, but started and grew the company in Berlin. The company was launched in August 2007 during an intimate party in the city's Mitte district. I was there. Back then no-one was really sure of the business model, or understood how it would work. Arguably people still don't, yet the company is now worth an estimated $900 million (€846 million).
Funding for their new concept was difficult at first for the budding entrepreneurs, having launched the company around the same time as the 2008 market crash. Working 16-hour days, unable to pay salaries, the beginning was tough, but the need for such a project was clear, and ultimately it all paid off. It can be argued that Soundcloud's success alongside that of Zalando and DeliveryHero is one reason why Berlin has received more investment capital than any other city in Europe. "When we came here, the Samwer Brothers were the only thing that Berlin had – that sort of culture of copycats", Wahlforss stated in a 2014 interview with The Talks. The Samwer Brothers he's referring to are behind Rocket Internet, a Berlin-based start-up incubator that spawned several, multi-million dollar companies including Zalando. "We are really happy that we have succeeded in transforming the image of Berlin to something more representative of what it actually is – a genuinely innovative place."
Like Henke and Behles, Eric Wahlforss was attracted by the city's music scene, and moved to Berlin in 2001 where he eventually fell in with the tech community. Wahlforss and Ljung came together wanting to plug a gap in the market for sharing audio – allowing people to collaborate using a new medium that inspired interactivity. In an interview with WhiteBoard, Wahlforss likens Soundcloud's DNA to that of Berlin's. "Stockholm is a great city, but I've always been in love with Berlin – ever since I came here for the first time in '97", he states, "Berlin, as a city, feels a bit like a startup. It's a melting pot of art, tech, creators. There's a ton of artists here, and a ton of tech people."
Currently Soundcloud has a reach of 175 million people worldwide every month, and having struck deals with most music licensors and launched a subscription service for its power users – Soundcloud Go – it now feels like a real turning point for the firm. The once renegades are turning into the legit leaders but 2017 year will be a crunch year for them. Having reported losses of over €39.14m in 2015, Soundcloud will need to ensure growth, re-investment or look to sell the company, with Google supposedly interested in the firm.
Basslet: feel music as well as hear it
The innovation is carrying on to places that Berlin could never have predicted. Three years ago Daniel Büttner – former Sound Team Manager at Ableton – launched his own new project that would change the way people experienced music. Having started a new company called Lofelt, Büttner set out to manufacture a product that would allow you to feel music as well as hear it; the Basslet. Billed as the 'wearable subwoofer for your body', the watch-like wearable straps to your wrist, synchronizes with the music you're listening to, and sends bass-pulses through your arm and into your body. "It all looks really good," Olaf tells me excitedly, "and the idea is genius."
Berlin = Music + Technology
Lofelt is just another great example of networking and creativity, working hand-in-hand in Berlin. In fact, it's hard to think of any of other city having the capacity to launch such a product. "Berlin is the place in Europe that you associate with music and technology", states Susanne Marcus, Head of Communications for Basslet, when asked over email. Büttner established Lofelt alongside Gwydion ap Dafydd, who previously worked at Native Instruments, and together they are leading the way in haptic technology. "[Berlin] is a place where people want to live. For us this means we can attract some of the best talents in the world", Susanne continues, "look at us, Lofelt is a multidisciplinary team of 17 – coming from 13 different countries."
Unlike Soundcloud, the team behind Basslet took a radically different approach to fundraising. They opted for raising production funds through a Kickstarter campaign, instead of taking the more mainstream financial route. Aiming to make EUR 50k in total, they ended up with an astonishing €600.000, surpassing all initial expectations. The Basslet is now market-ready and is retailing at an initial price of $199 (€188), receiving acclaimed reviews from the press.
"What's possibly more exciting is the proprietary tech the company has developed in order to make this device – no doubt many AV and car companies will come knocking to license this system for use in headphones, cars and interiors products" wrote WIRED.
'Poor but (very) Sexy'
'Poor but Sexy' has been Berlin's famous and possibly outdated motto for the past two decades. The city has not attracted innovators through funding programs, but through having the right people, the right infrastructure and the right prices. To bring in those who are interested in music and technology you have to have a bit of both, and with great artists and an astounding nightlife scene, Berlin seems to tick both boxes.  "It's about the good ideas and having a physical product", Olaf states, when asked what the secret is to making it in Berlin. The German capital is in a way an incubator of its own, fostering new ideas, artistically and commercially. Who knows what will new music innovations will occur next year and the years to come.