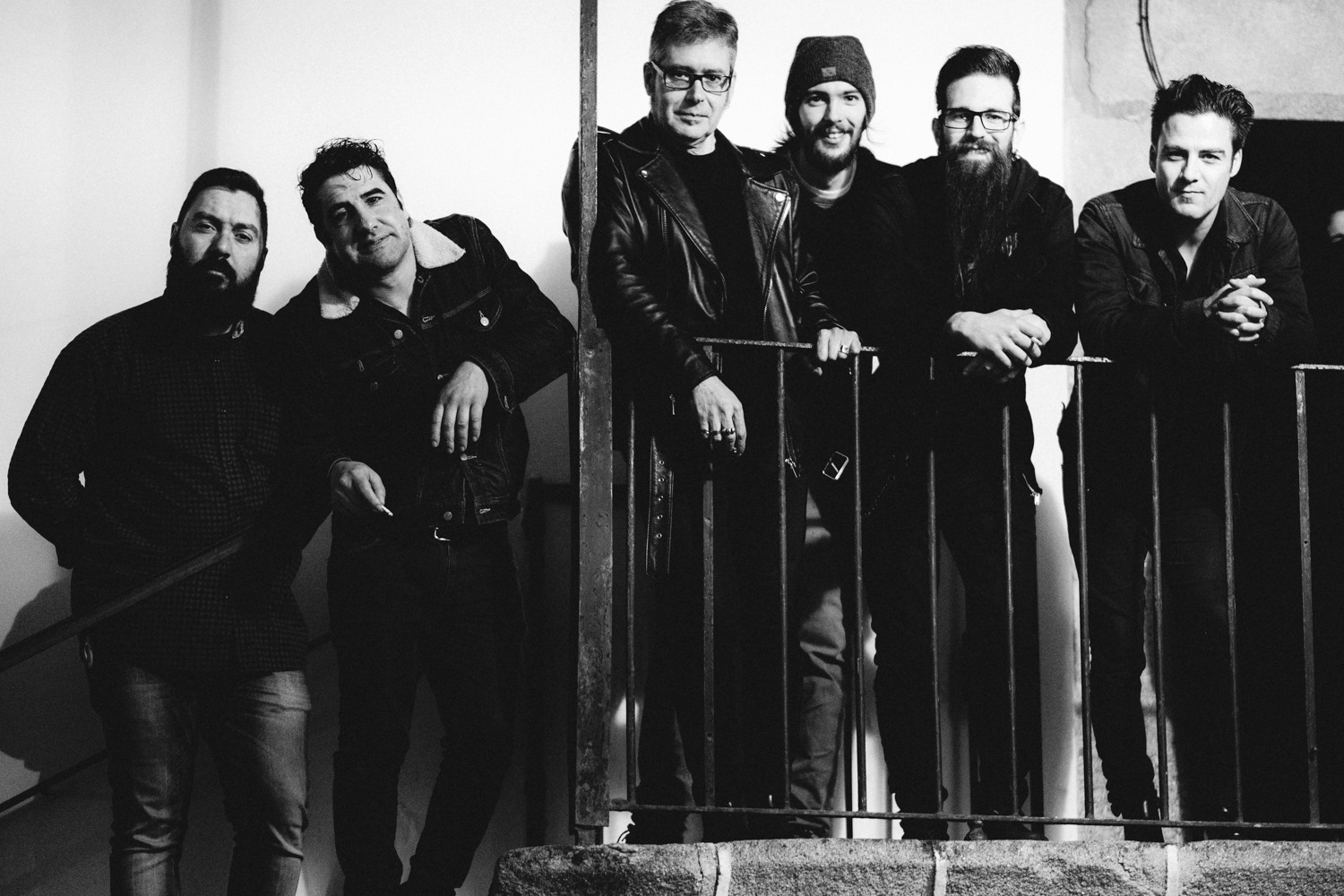 À propos de
Artistes comparables
The Black Keys, The White Stripes
Freestyle
Old-time rock 'n' roll
" Garage rock 'n' roll power trio. "
Coimbra is a city in the middle of Portugal, halfway between Lisbon and Porto, home to one of the oldest active universities in the world – and probably the place that gave music history the most rock bands from Portugal. There's something in the water of the Mondego River. These guys live and breathe rock 'n' roll, it's in their DNA! Though they do mix it with rockabilly, blues, gospel, punk, new wave…
The Twist Connection is a power trio. Sérgio Cardoso on bass, Samuel Silva on guitar and Kaló on vocals and drums. And if you've seen the video, Kaló plays the drums standing up while he sings. This isn't something new for Kaló. In his previous band (Bunnyranch) he did it too. Maybe inspired by Slim Jim from The Stray Cats. Maybe not.
Simple songs. Simple riffs. Simple beats. Simple bass lines. Hard times rock 'n' roll. It's hard to find. They don't have the stadium anthems of the White Stripes, but they do have strong radio appeal. It's unlikely any Mariah Carey fan will set aside her love songs for The Twist Connection, but man, it's impossible not to fall in love with songs such as 'I'm Watching You', 'Breathe In' or 'Nite Shift'.
The debut album was produced by A Jigsaw, a Portuguese duo that has already received some attention from European media (Les Inrockuptible, for instance), and is also featured on the keyboards on 'Nite Shift'. Another Portuguese act, also from Coimbra as well, that also helped on the album, is Birds Are Indie. They released Stranded Downtown in late October and already did a tour with 30 gigs around Portugal. Make sure to check them out!
NEW RELEASE – December 2019